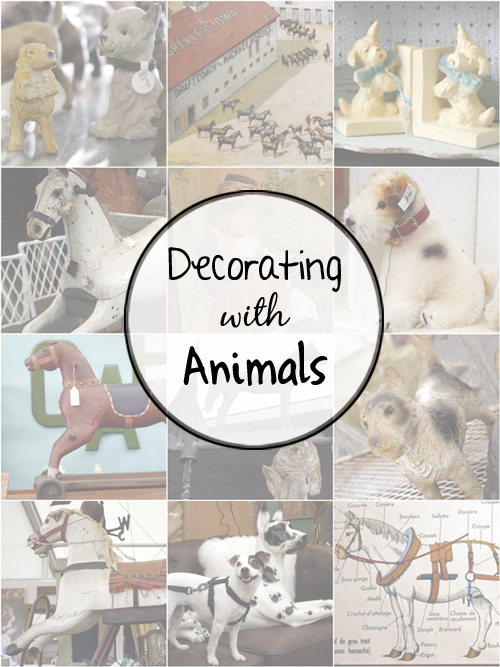 For as long as I can remember, I've always been an animal lover.
I loved to play with barn kittens as a child.  My siblings and I had a dog named Libby who we adored.   We used to sing the silly song "Libby Libby Libby on the label label label, you will like it like it like it . . . " to her all the time. 
When I was a teenager, my friend and I used to ride horses the 7 miles from my country home to town, then back again on weekends.
In my early 30's shortly after I moved to Austin, one of my cats disappeared.   I searched for her for weeks, going door-to-door for miles with a photo of her, until finally giving up and curling up into a ball of grief.
I have always had a soft heart for runts and strays — my heart breaks whenever I see a mistreated animal!    And, our dogs Kacy and Molly are our kids — they travel with us, pretty much, wherever we go.
I tell you all this because I think most people collect what they love . . . so I collect animals, especially dogs and horses, although no species is off limits.    I display my animal collections throughout our home:  on our dining room table, in our bedroom, on my bookshelves, and in our living room.
Whenever I travel to any antique show, I always gravitate towards animals (among other things).  If the price is right and I fall in love with them, they come home with me.
I don't expect that will ever change.
Although I didn't buy any of the antiques I'm featuring today, I assure you that I love them all.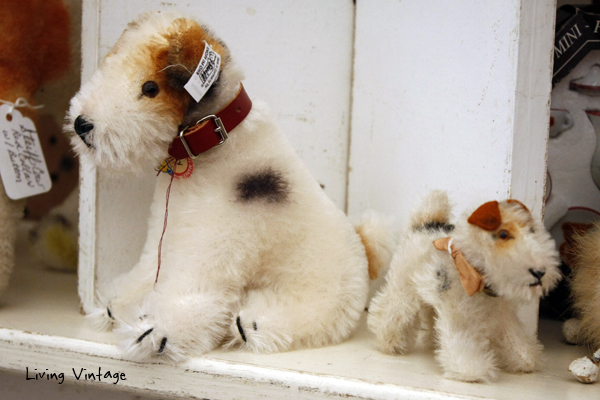 These little darlings were in Kaydee Cooper's booth.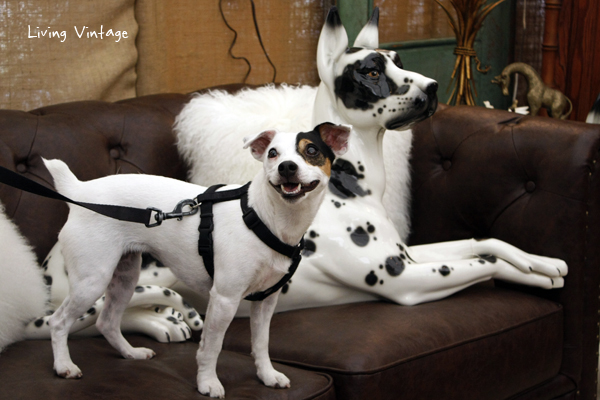 Kacy made a new friend in Acanthus Studios' booth.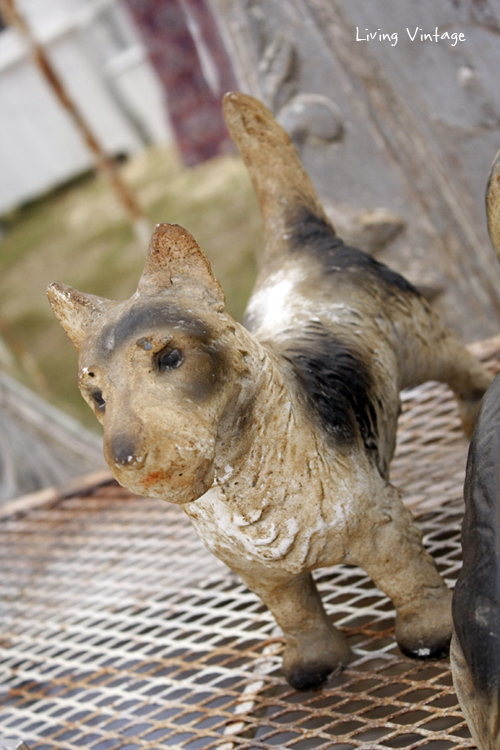 I spotted this little guy at Marburger Farm.  Unfortunately, I don't remember the seller.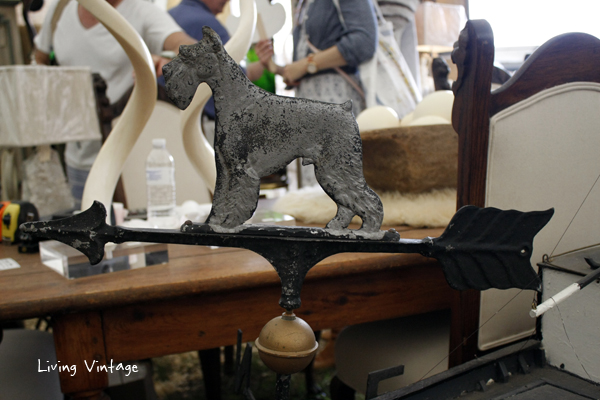 I spotted another terrier – this time a schnauzer.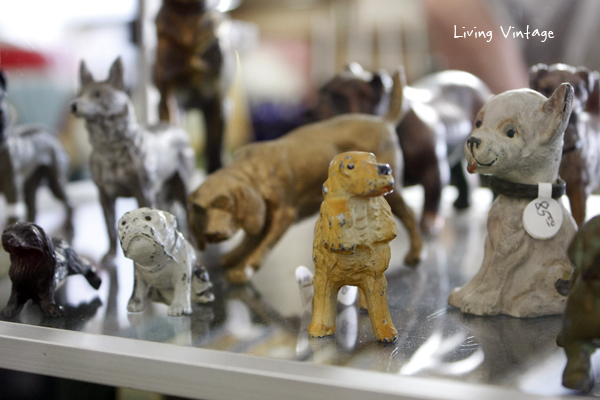 Frank and Buffy Charboheau had many quality dog figurines for sale in their booth.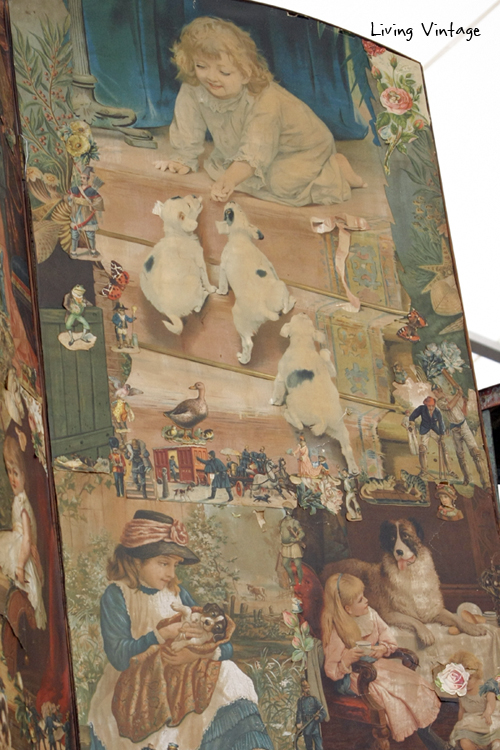 I admired this antique privacy screen in Two Sisters Antiques booth.  It's decoupaged with all sorts of Victorian animal illustrations.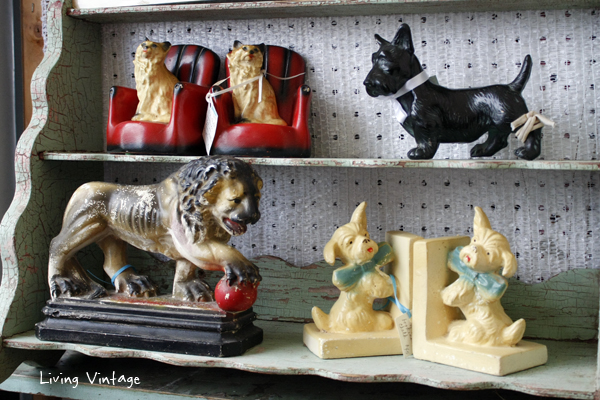 I spotted more animals — this time figurines and bookends — in Two Sisters Antiques' booth.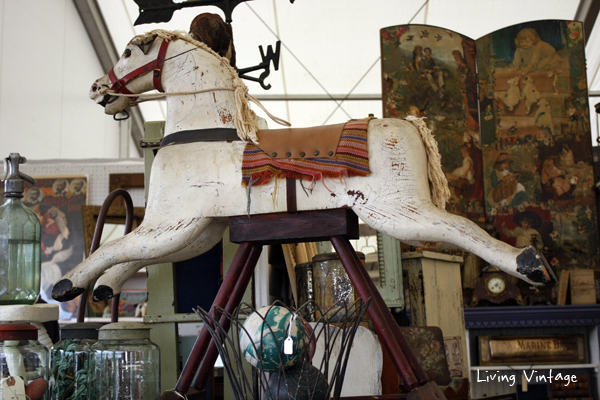 This magnificent horse was in Two Sisters Antiques' booth — I badly wanted to bring it home!
(It's still for sale — this is how I know.)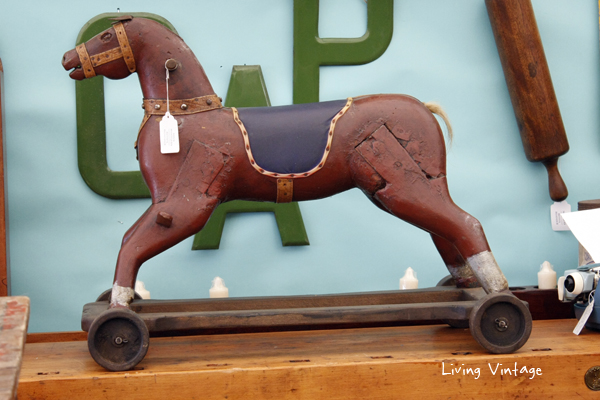 I admired this antique horse pull toy in Tobacco Road Primitives' booth.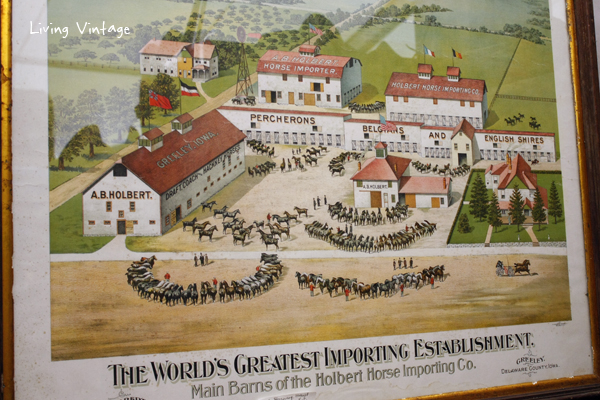 An old illustration in A Vincent Antiques' booth caught my eye.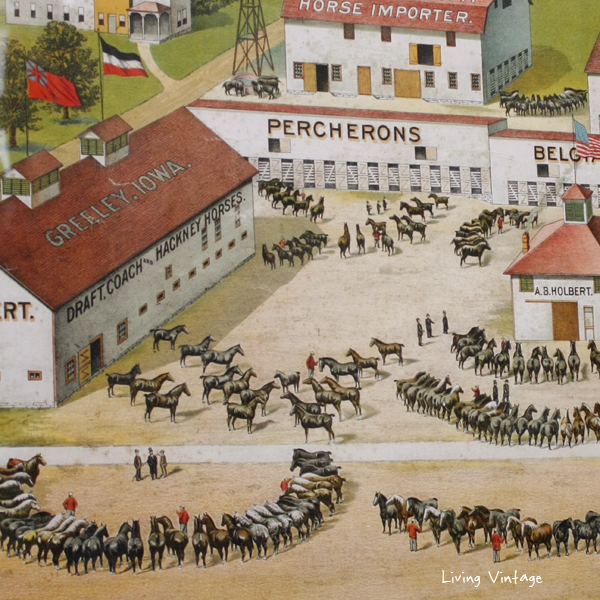 I have to share a close-up shot.  The detail is just amazing!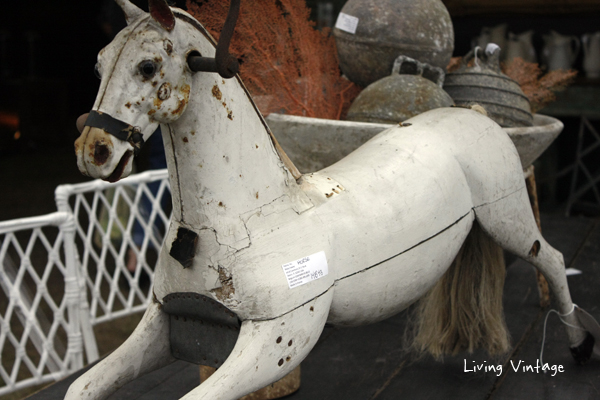 A wonderful antique horse that was offered for sale by Patina Inc.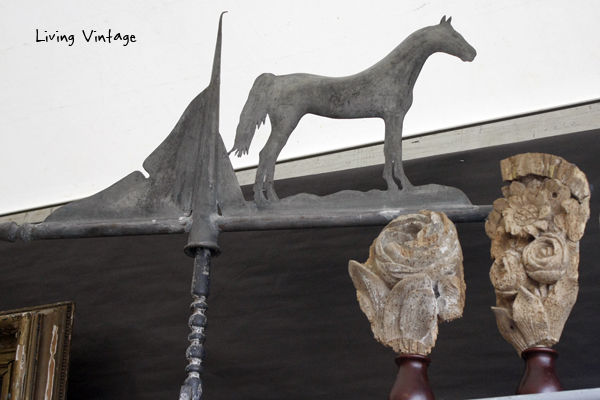 I think this horse weathervane was for sale in Cactus Jack's booth.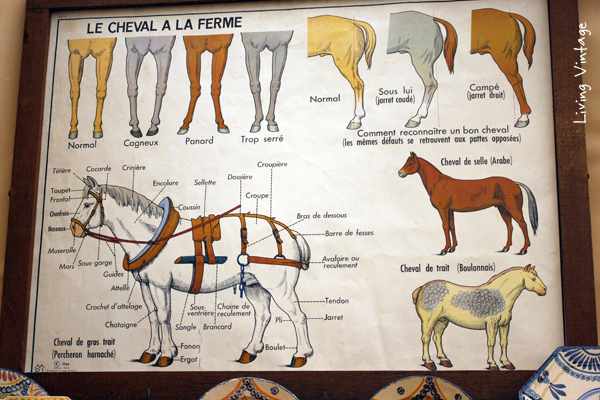 If you've ever wondered about horse anatomy, you would have loved this horse poster.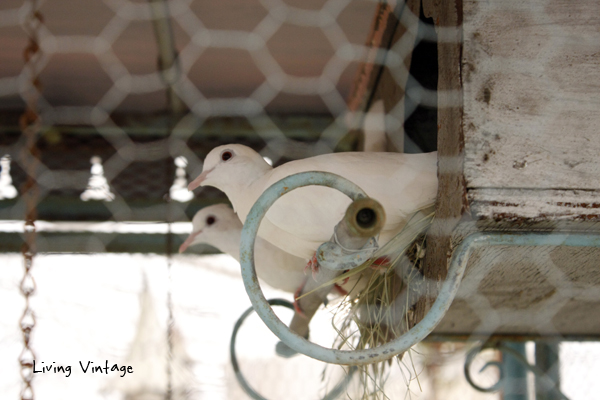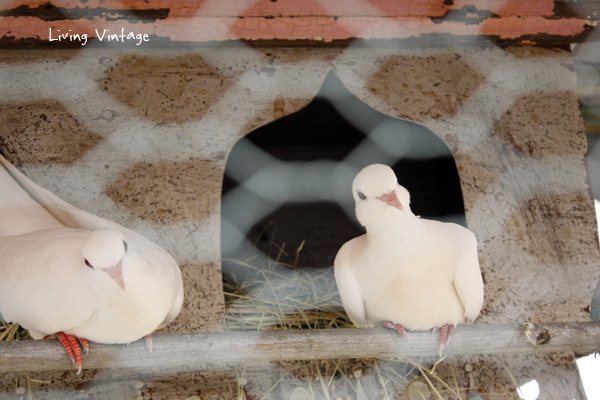 I can't end this post without showing you these two beauties.  Although they aren't collectibles per se, they were beautiful.  They were housed in a dovecote in Willow Nest's booth.
 Note:  All show dealers can be viewed here!