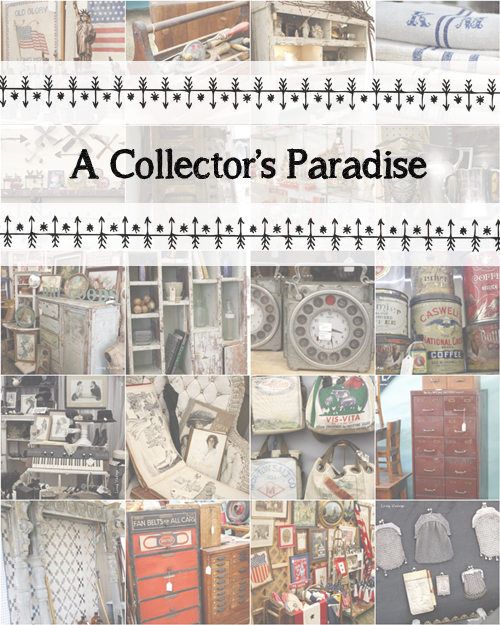 I believe most people either collect decorative things or they just don't.  However, if you frequent antique shows, I think that percentage goes up to about 95%.  OK, so admittedly, this is a totally unscientific opinion.
What I can say absolutely, positively is this:  if you're a collector like me, you'll love Marburger Farm Antique Show.
Here are some collections that I spotted at last year's Fall show that are near and dear to my own heart . . . and perhaps yours?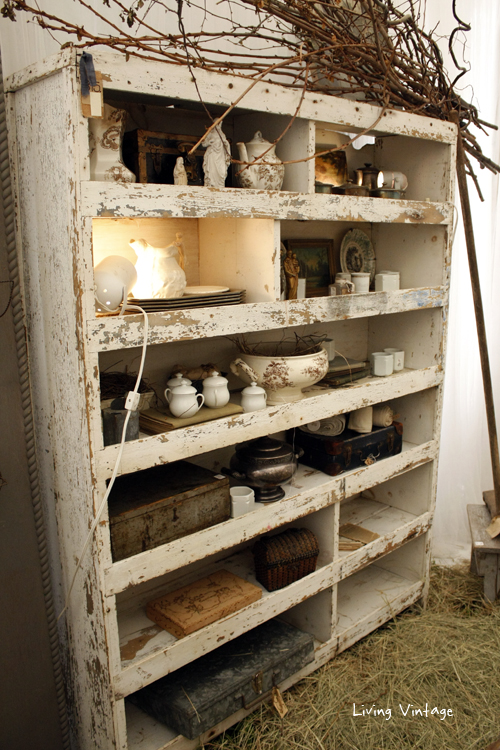 I love and collect cubby cabinets.  They draw me like a light draws a bug.
They're just so perfect for storing and displaying little things like notepads, yarn, books, dishes, sewing supplies, greeting cards . . . I could go on and on.
I spotted the white one above in A Willow Nest's booth.    The green one below almost came home with me, but when my husband, Mark, asked "Where in the world will you put it?", I had no answer.  A lucky someone else probably bought it.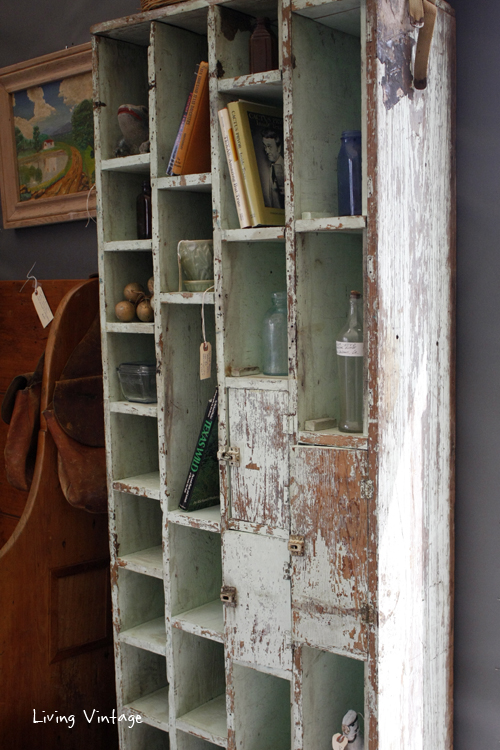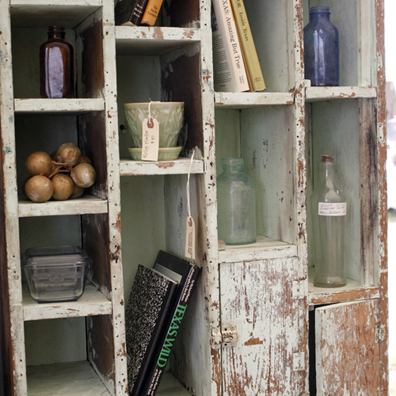 The Holfast and McCall cabinets were two of many displayed in Tobacco Road Primitives' booth.  They always have a wonderful selection.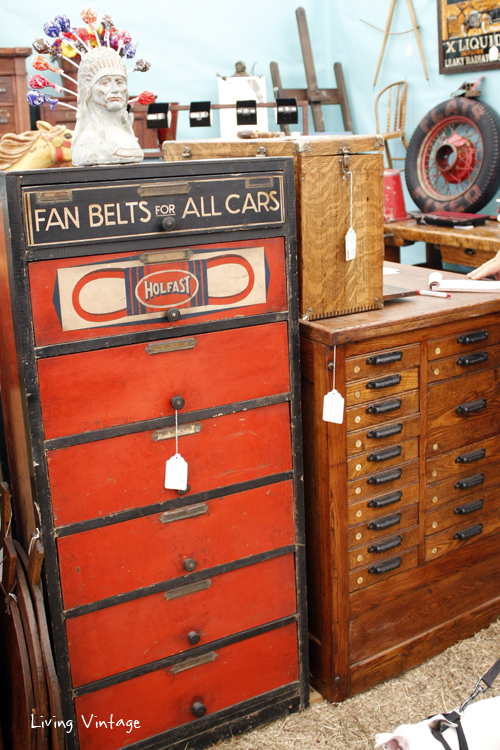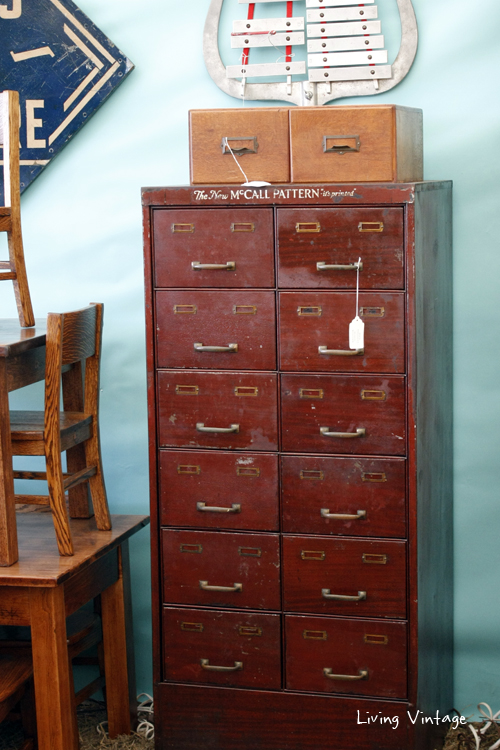 Tobacco Road Primitives also had this pretty and unusual tool tote and tools for sale.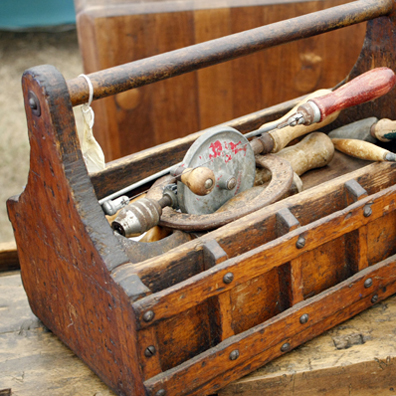 You know, I could have a very girly, romantic home if my husband would let me, so I limit my Victorian displays to just a room or two (our bedroom being one of them).  I need to take a photograph of my Victorian prints, but in the meantime, let me show you some finds at the show.
Two Sisters Antiques has a wide assortment of Victorian collectibles including books, illustrations, umbrellas, purses, hats, gloves, mirrors, and so on.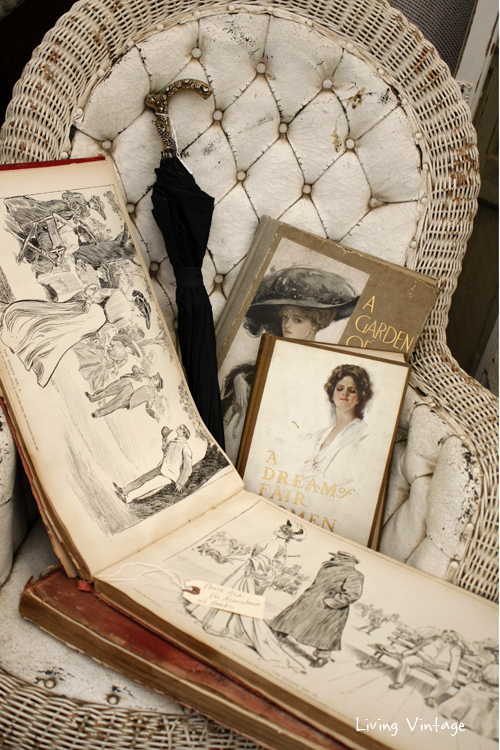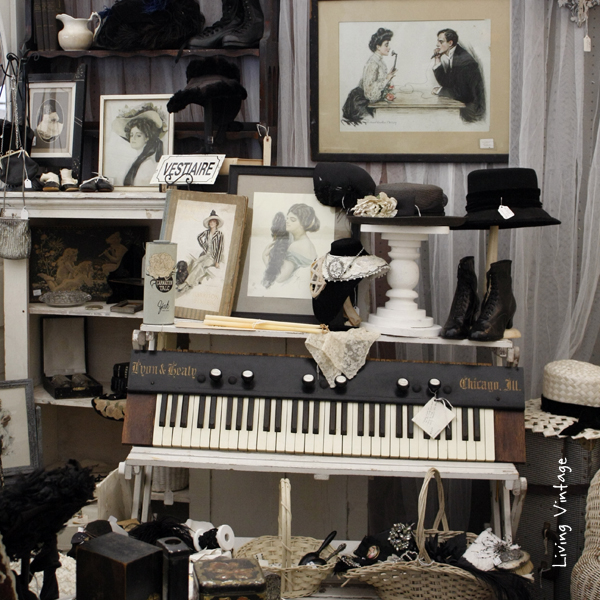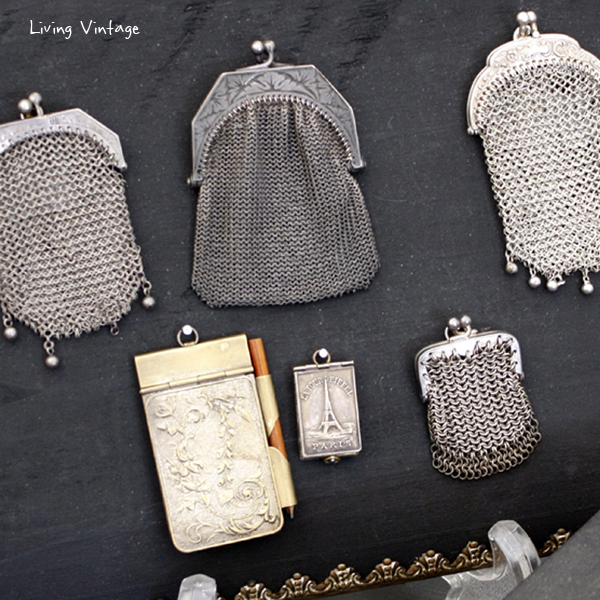 They were also selling tons of other collectibles, such as vintage coffee tins, antique toys, framed floral prints, and animals.  Oh, and books, too, that you could display . . . in a cubby cabinet!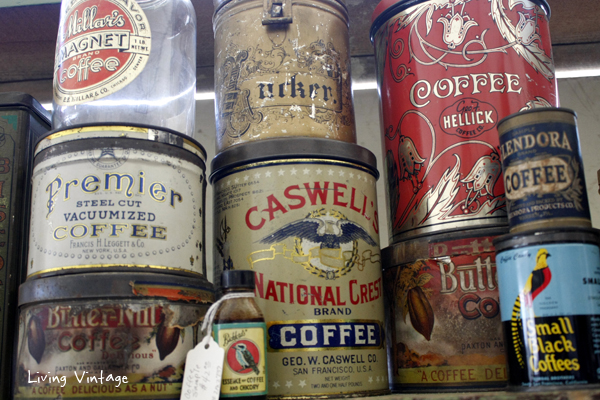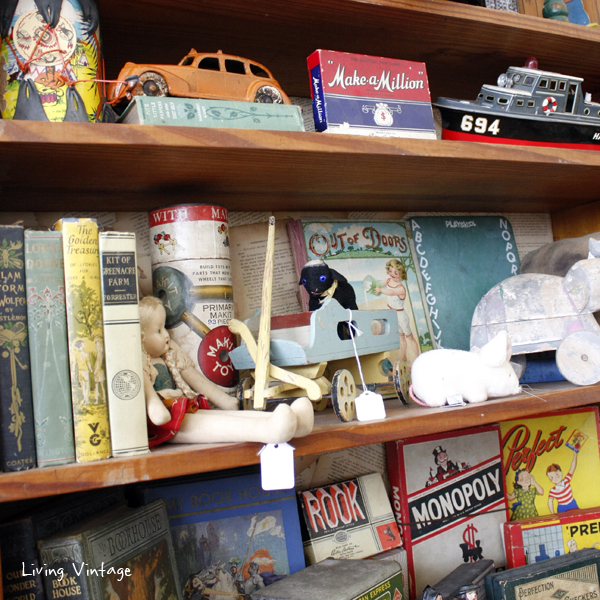 I collect architectural remnants (of course, of course), so these pretties caught my eye.  If I recall, Ron's Re-Creations had already sold every piece, but so glad I got to photograph his treasures.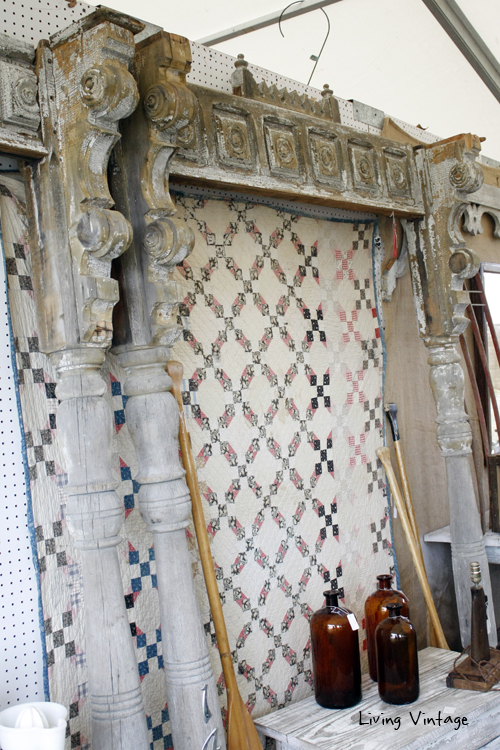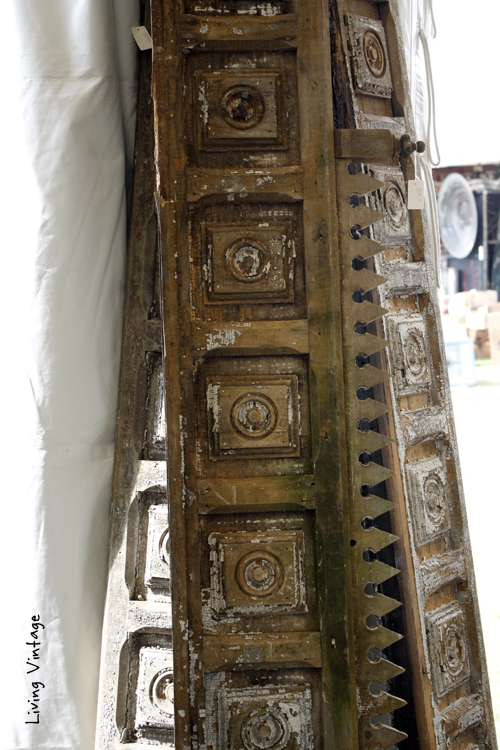 Do you collect birds or carnival memorabilia?    If so, check out Sniktaw Antiques' wonderful "wow!" display.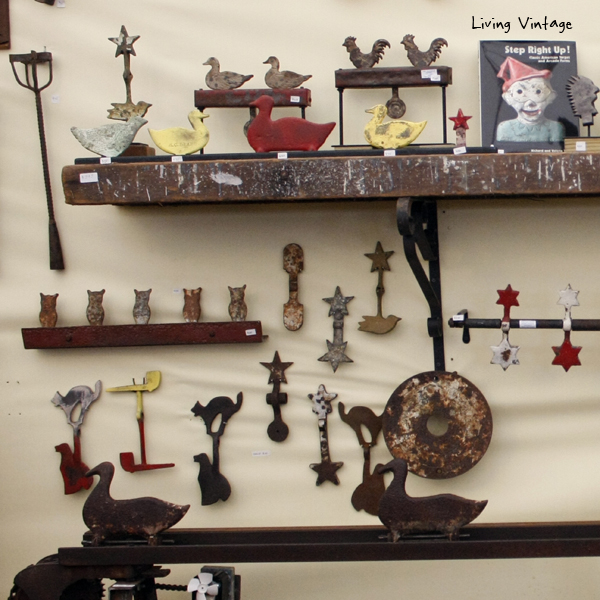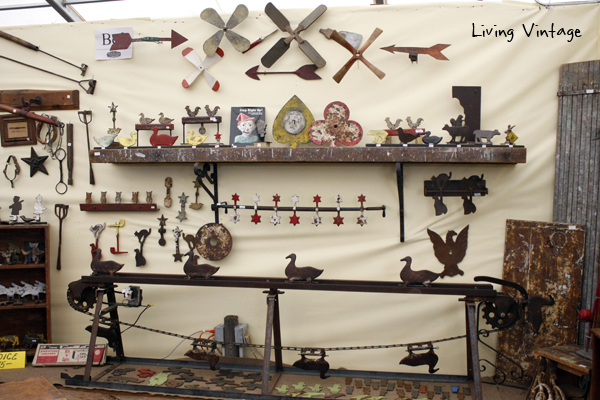 Oh, and speaking of birds, I have thought several times in the past that I needed to start collecting clocks, and I was really wowed by these time-keeping devices offered for sale by Pijnappels.    I had to read the tag because I didn't have a clue what they were.  They are Belgian pigeon timers!  Have you ever heard of such things?  I hadn't.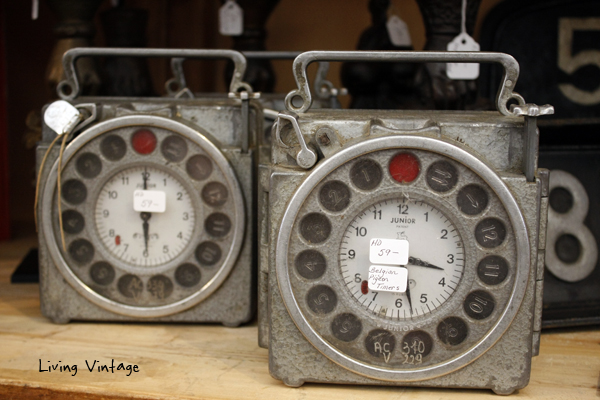 Daniel Sparks also had a wide assortment of clocks . . . and I must add, architectural remnants and cubby cabinets, too.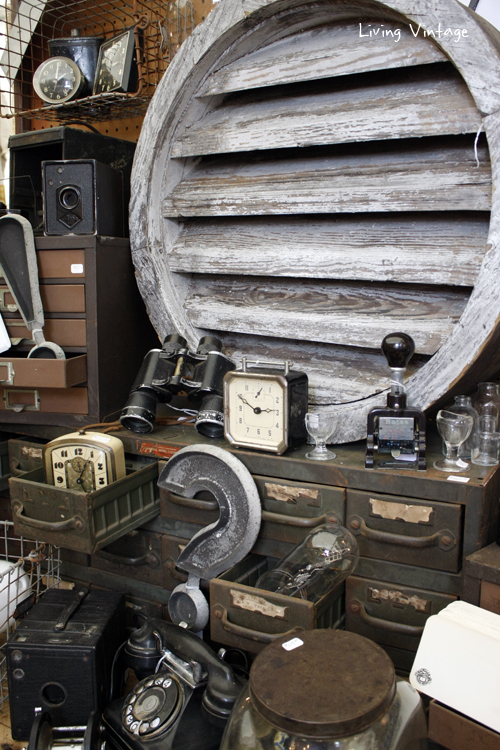 They also had a small collection of trophies for sale.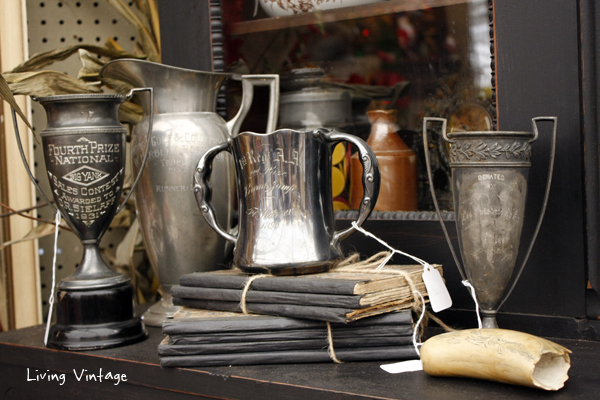 If all things Christmas is your thing, there were a few booths that offered enticement.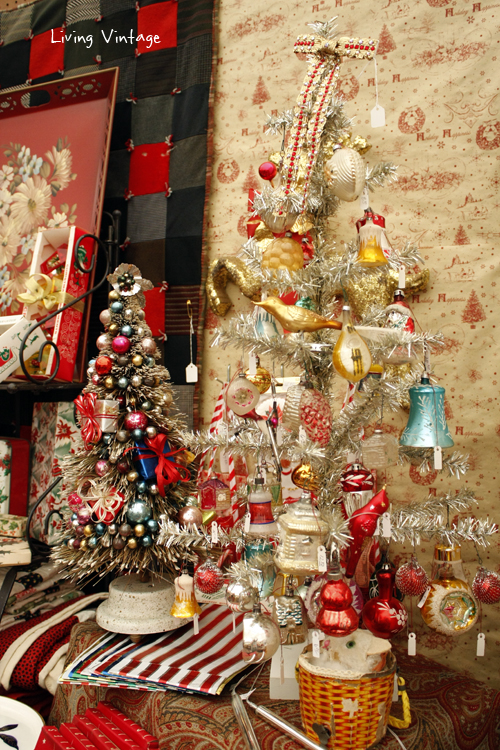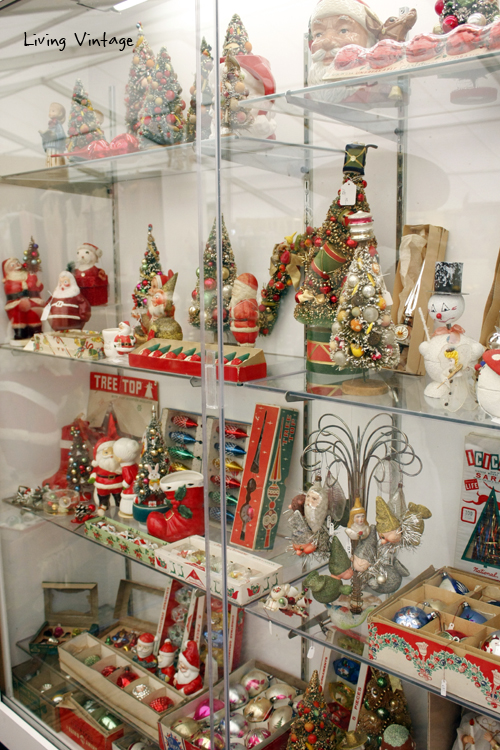 If red, white and blue and other Americana decorate your home, check out this pretty phenomenal collection of Lady Liberty statues, flags, framed art, etc., all in A Wilder Place in Time's booth.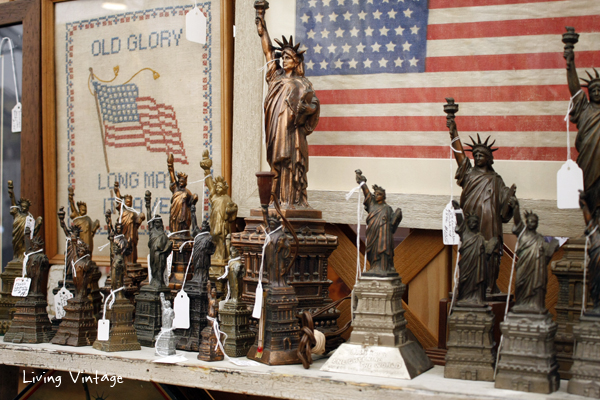 Oh, and if you're looking for even more collectibles check out my posts about antique signs and vintage animal collectibles.
 P.S.:  All show dealers can be viewed here!