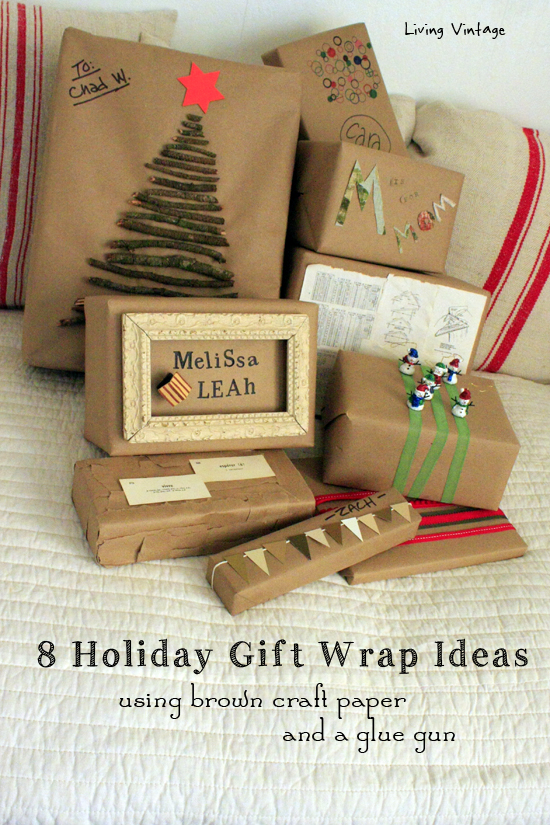 I wanted to show you my holiday packages this year.  I was determined to be more creative this year so I bought some brown kraft paper, grabbed my glue gun, and got to work.
This first package is for my brother.  I got the idea from Pinterest so I strolled outside and grabbed some fallen branches, broke them in half, and arranged them in size.  When I was satisfied with the pattern, I glued them on the package.  The star and the trunk were hand-drawn on a piece of orange cardboard, compliments of a Nike shoebox we had in our closet.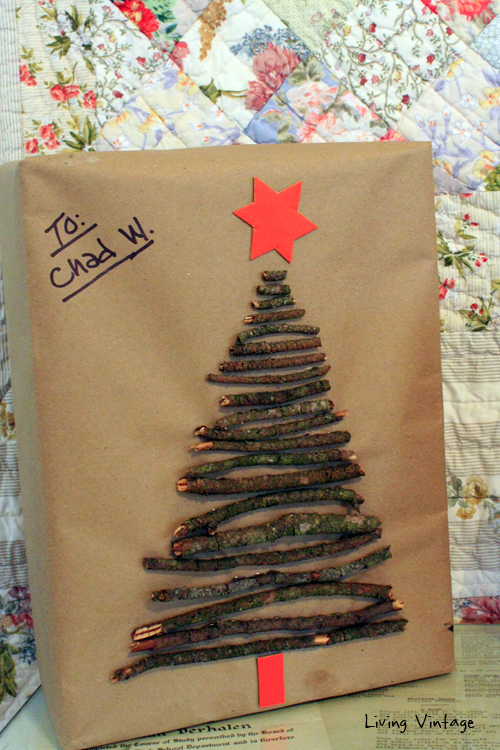 At one of our salvage jobs, I found a tiny book on how to build roofs.  My brother is multi-talented — he's a carpenter, mechanic, and mason (to name a few of his skills) — so I thought, "Perfect!".  I would have just given him the entire book, but it was in terrible shape, so I tore out several good pages and glued them on the package randomly.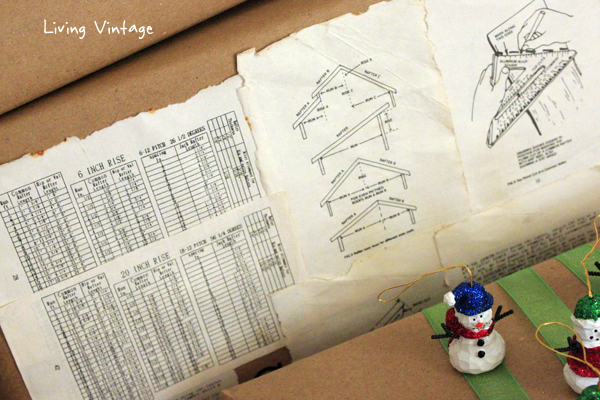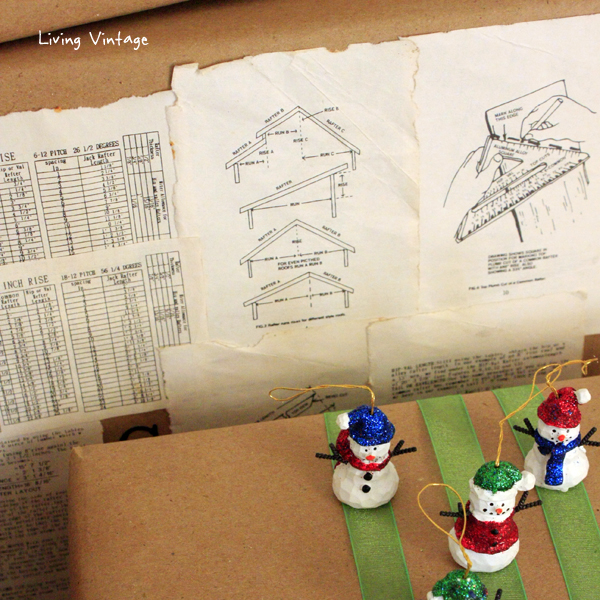 The miniature snowman package is for my niece.  She collects them.    I found the small collection at Hobby Lobby.  I thought they were so cute.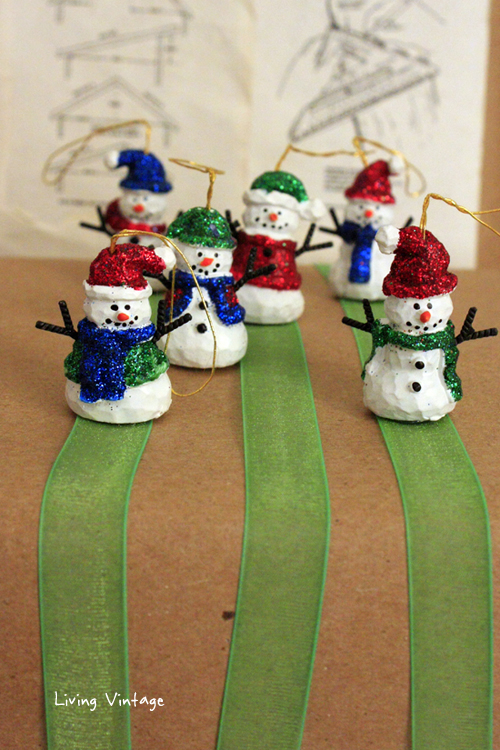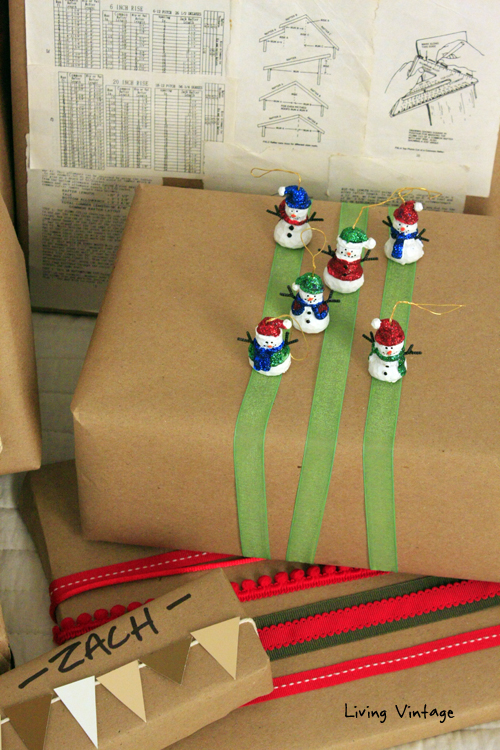 Oh, and I bought several rolls of cheap red and green ribbon and randomly picked several to wrap one gift.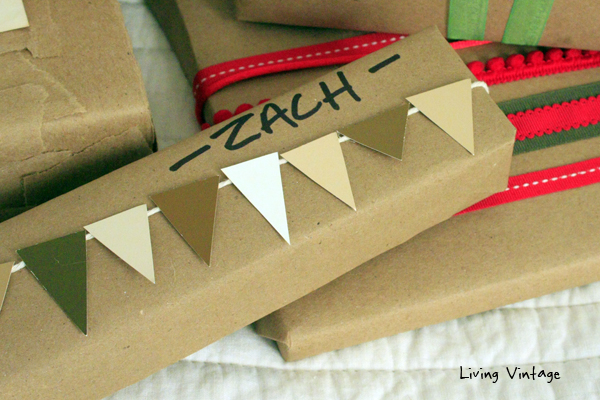 For Zach's gift, I simply cut a bunch of small triangles from some paint strips I picked up at Sherwin Williams and glued them on top of a piece of twine.
For Melissa's gift, I glued a vintage frame — I made sure to pick a box that was just the right size — put her name on the package using sticky letters I bought from Hobby Lobby, and glued a tiny birdhouse next to her name.  (She loves to garden.)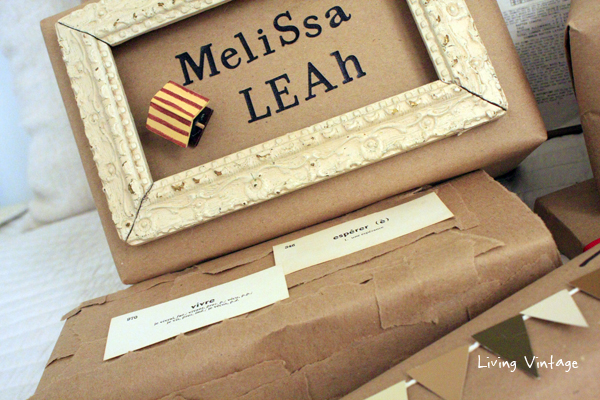 After wrapping multiple packages, I had a mound of kraft paper scraps, so rather than throw them away, I decided to tear the scraps into strips and glue the strips to another package.  It took forever, so I'm not sure if I'll ever do that again, but I was happy with the outcome.  For decoration, I glued two French vocabulary cards because, you guessed it:  my sister loves Paris.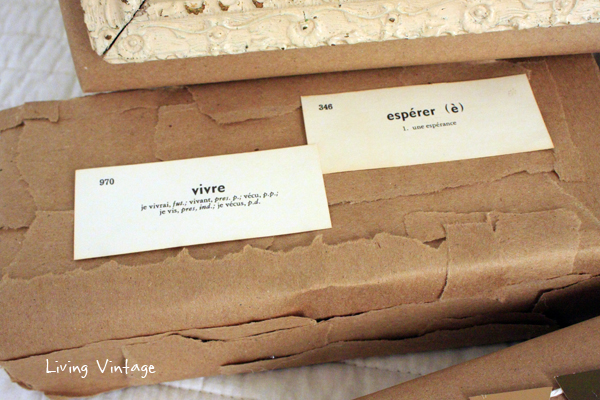 For my niece's package, I bought a cheap stencil at Hobby Lobby and had fun drawing circles with several colored pens.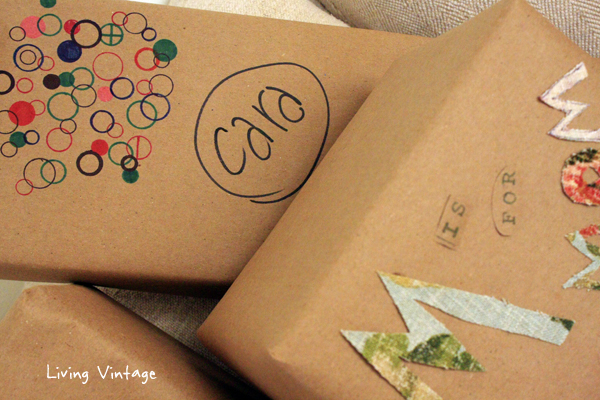 Lastly, for my Mom's package, I hand-drew the letters on a piece of scrap fabric, then glued them down.  I used inexpensive rubber stamps to stamp the "is" and "for".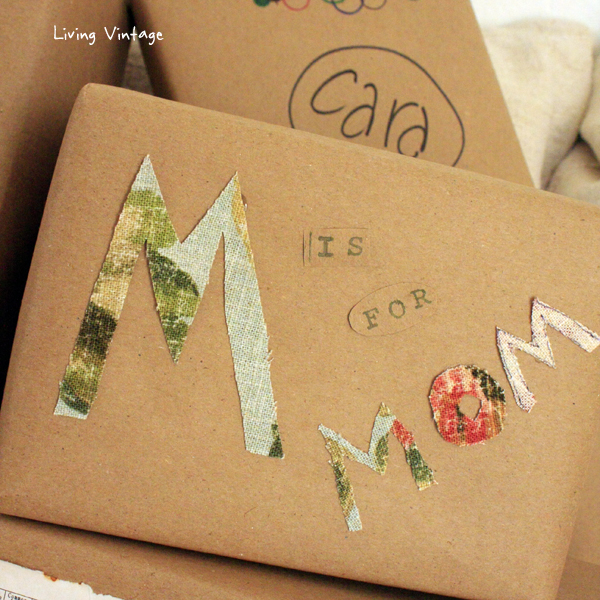 All in all, I'm quite pleased with how they turned out.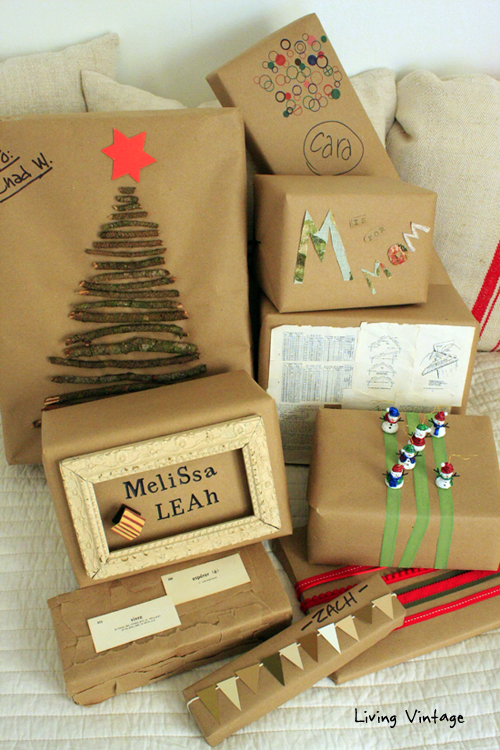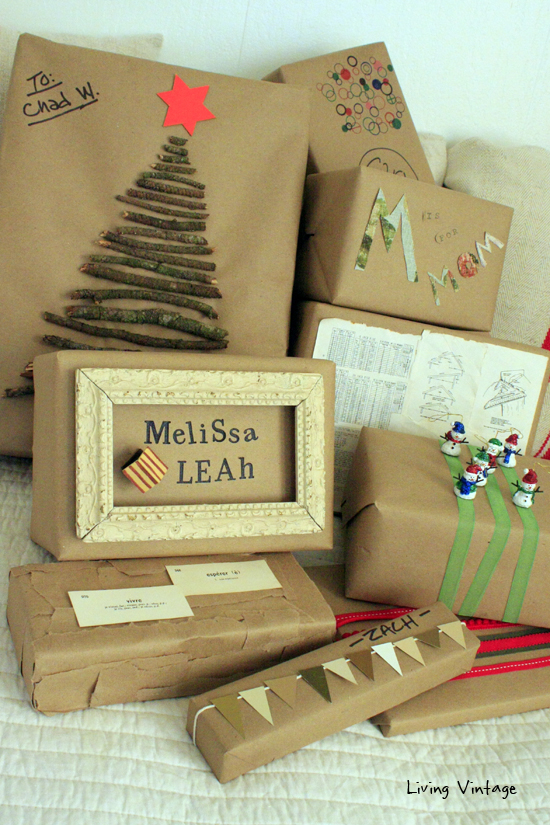 Save