Do you remember the vintage French linen tea towels I won several months ago?  After I received them, I stored them until that fateful day when I decided to buy a sewing machine.
Correction:  They were stored until I finally felt confident enough to actually sew something!  That involved reading lots and lots of tutorials.
I'm happy to report that I made my first two pillows using one of the towels.  Head on over to Krista's blog, The Happy Housie, to see my guest post, a link to her tutorial, and more photos.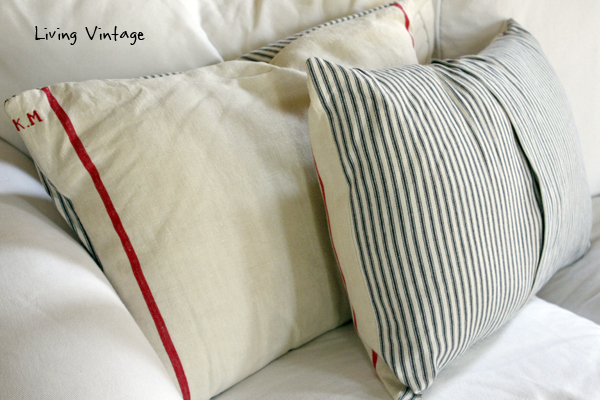 My new red, white and blue pillows look fabulous in my Americana living room.
Now, what I'll do with the second tea towel remains to be determined.
Maybe an apron?