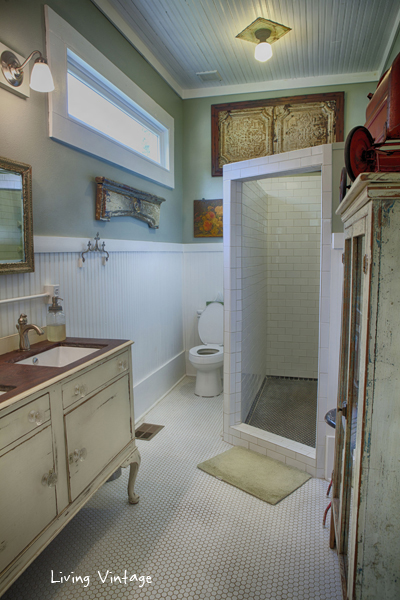 I wanted to show you some updated photos of our master bedroom.  We recently made some decorative changes that I think you might like to see.
We hung a light over the shower.  Unfortunately, the base of the light fixture was bigger than the hole in our ceiling, but we solved that with a piece of reclaimed tin.
Since architectural salvage is our thing, we replaced our standard issue towel hooks with two reclaimed fence ornaments.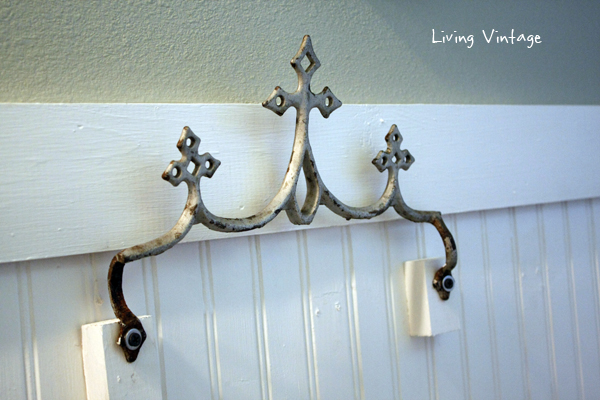 The itsy bitsy wood blocks you see were used to space the architectural pieces away from the wall about an inch or so to make it easier to hang towels.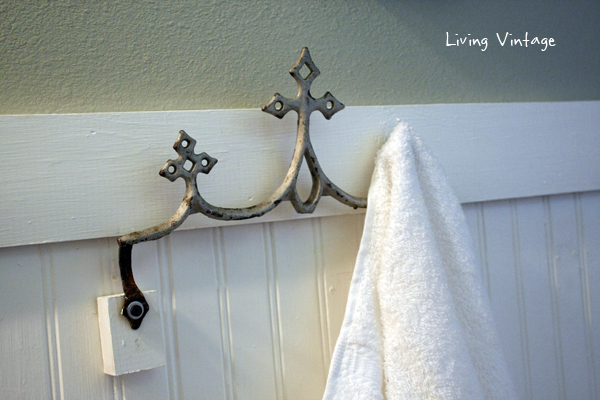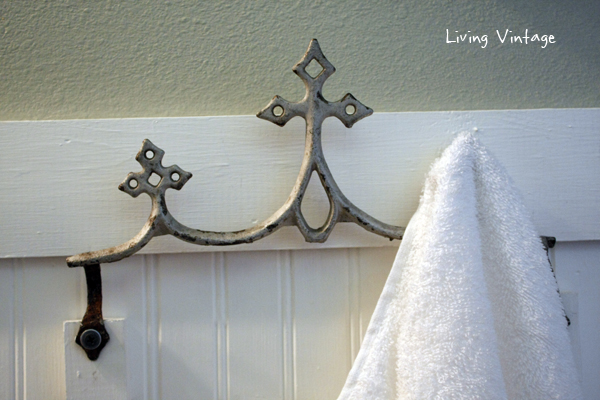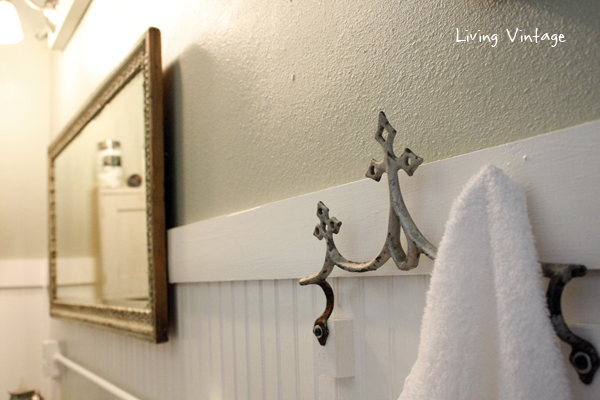 We hung two — one to the left of the shower and one to the right.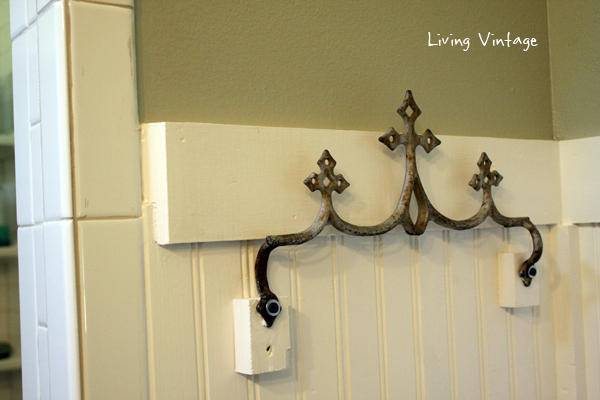 Yes, we could have hung them on the wider trim above the beadboard, but I wanted some visual space between it and the larger architectural piece we also hung underneath the transom window.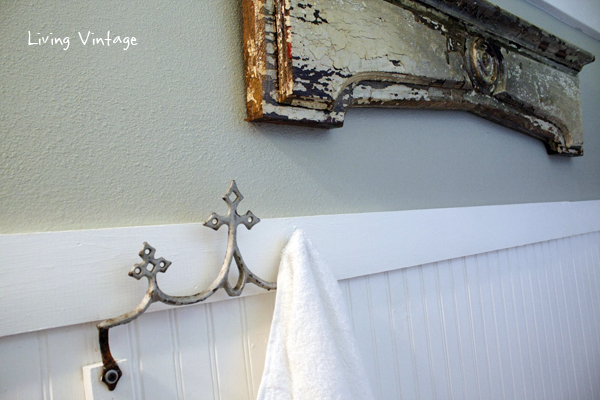 (By the way, we bought these architectural remnants from Pieces of the Past.)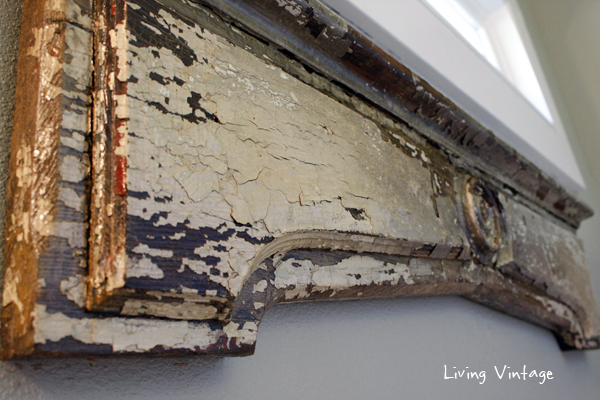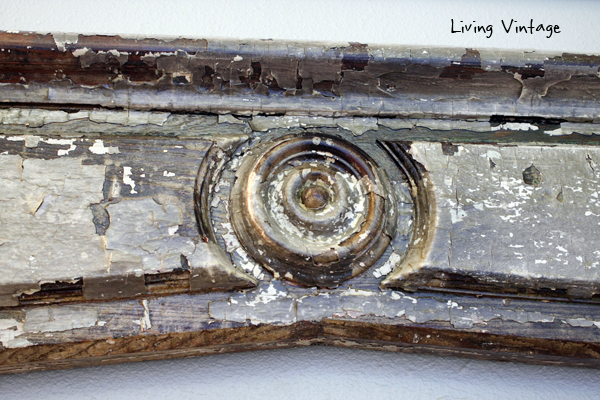 We also framed and mounted a piece of reclaimed ceiling tin over the shower.  It's artwork as far as I'm concerned.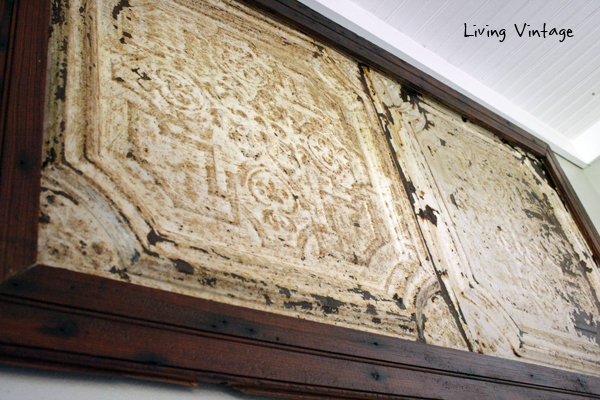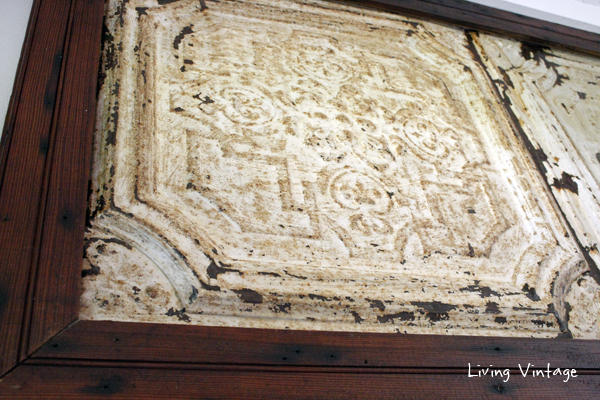 Lastly, I found an old decoupaged piece I had stored in our garage, and it has a new home above the toilet.  It's one of the few things I own that won't be damaged when it gets damp on a regular basis.