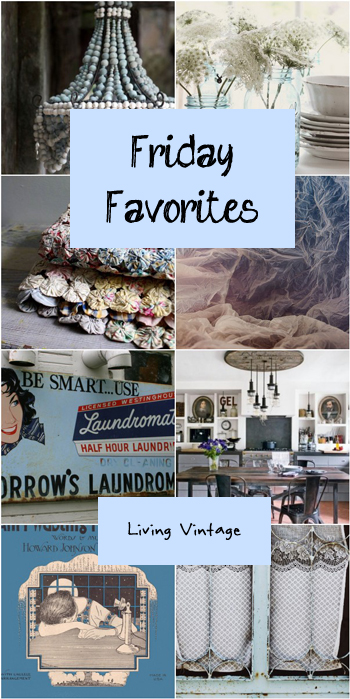 It's raining as I finish this post, and I'm so grateful.
More rain is expected this weekend.
Perfect for napping.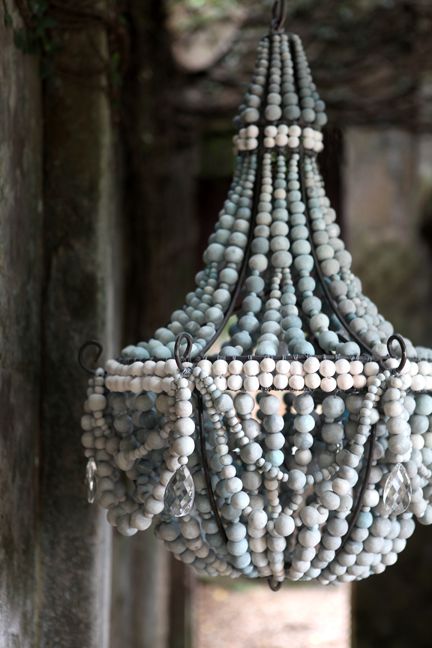 I love the baby blues in gorgeous beaded chandeliers beaded chandelier.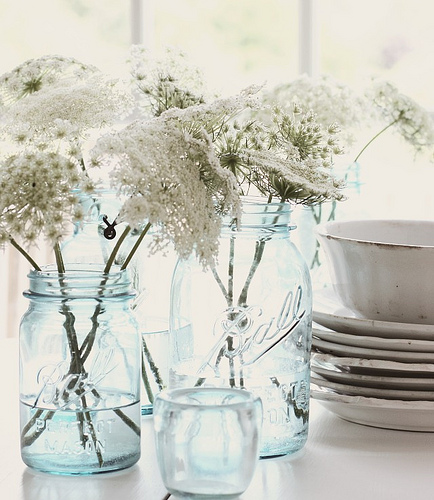 Ball jars and flowers are a timeless decorating idea that I never tire of seeing.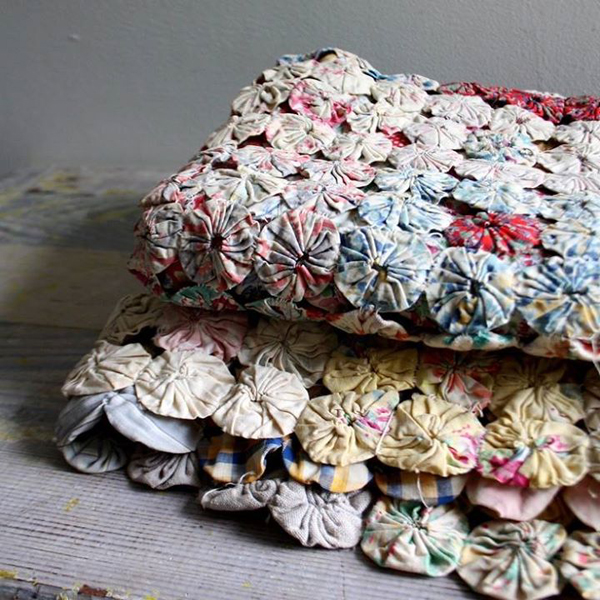 Yo Yo quilts are a personal favorite of mine.  This one has such pretty, muted colors.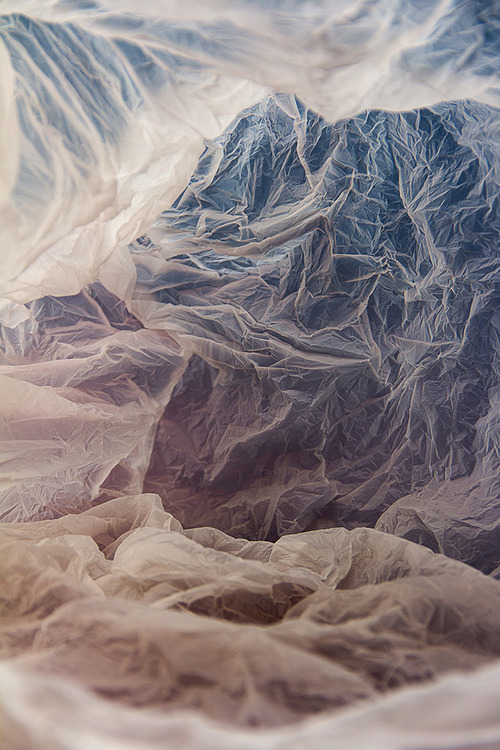 Using discarded plastic bags, Vilde Rolfsen creates amazingly pretty landscapes.  See more here.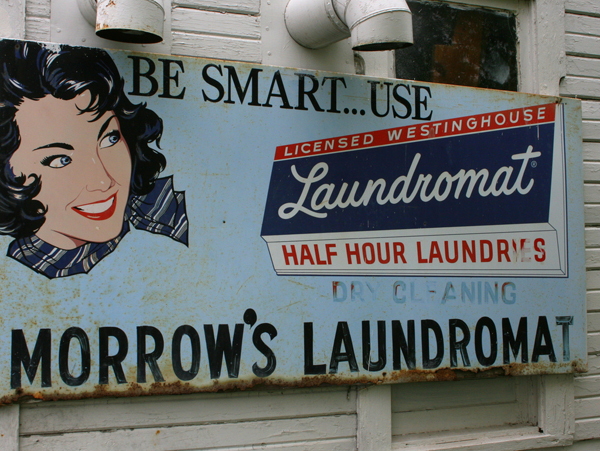 I'm on the hunt for an old laundry sign.  I wish this one was for sale!  Priced reasonably, of course.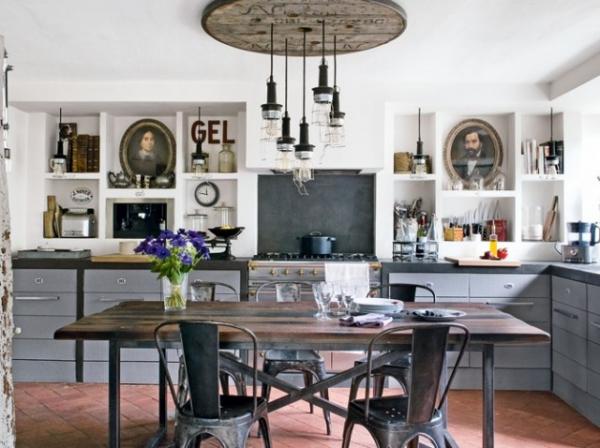 Open shelving is seen in kitchens far and wide, but I've never seen shelves quite like these.  I just love their unusual size.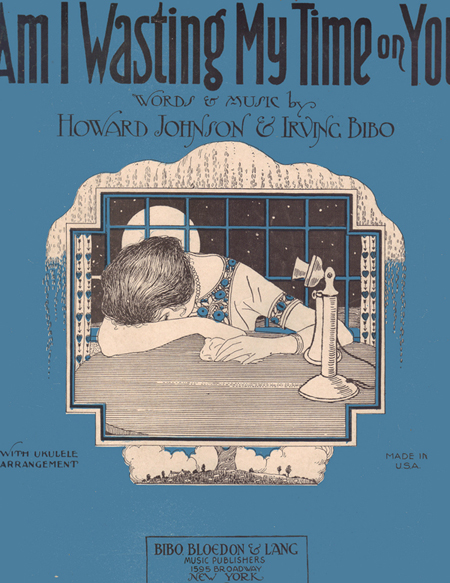 Am I a horrible person for thinking this image is funny?  Something about it just makes me smile and I can't figure out why.  Heaven knows, I've been in this situation before and it certainly wasn't fun or funny.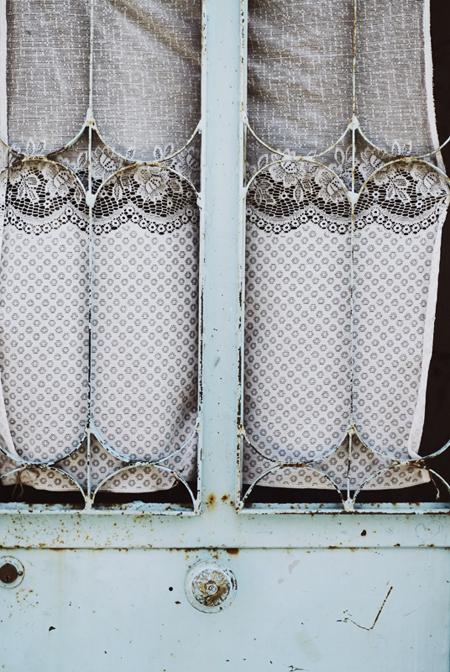 This photo proves that industrial and feminine can be so lovely together.