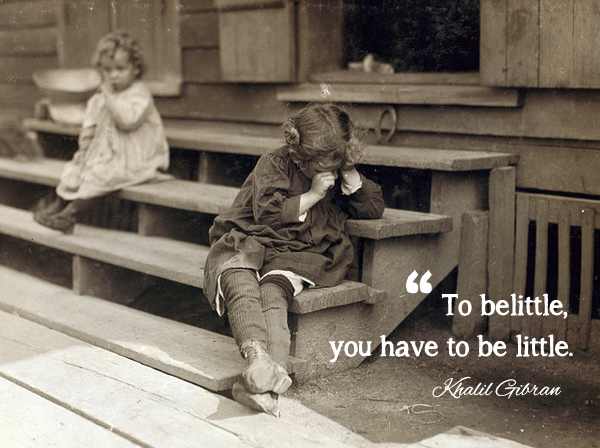 This image is so powerful.  When I saw it on Flickr, I knew I had to share it with you . . . with a quote that fits, of course.
The caption of the photo says it all:
"5 yr old after day's work that began at 5 AM, was tired and refused to be photographed, the mother said, 'Oh, She's ugly,' said picking shrimp was very hard on the fingers, Biloxi, MS, by Lewis Wickes Hine 1911".
Anyway, here's my wish for you today:
If you've ever suffered verbal abuse, I hope this helps you heal, if only just a little.
[UPDATE AS OF 5/1/17:  The original phtograph is available on New York Public Library's website, and you can find it here.]

Save
Save