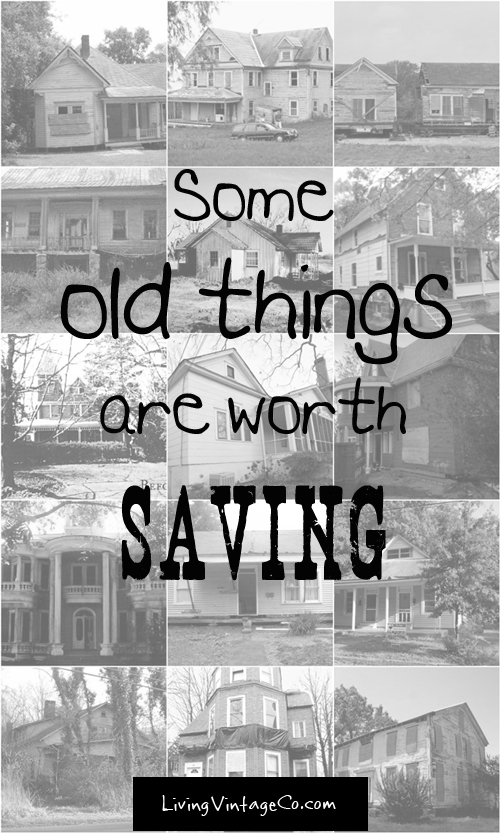 I recently stumbled across a photo of an old house and the caption Beyond Repair.  My immediate thought was:
Huh?  What?  That house doesn't look that bad to me.
I must admit, though, that most people would think the same thing.    Honestly, I think when most people see an old house, especially an abandoned one, they think it's not worth saving.  I think that people almost don't see an old house's potential because they automatically dismiss even the notion of making an old home new again.
In fact, when we were searching for our current home, we actually had a realtor tell us that most of his clients specifically tell him that they won't consider an old house.    Who knows the reasons why.  Maybe they're just overwhelmed by the amount of work required, or perhaps they think they'll never be as energy efficient as a brand new house.
However, I disagree.  I've shown you how we have slowly remodeled our home and how we made our home more energy efficient.
Anyway, to me, photos can speak volumes, so I'll shut up now and show you 15 old houses in the same or worse condition than ours that were saved and renovated into lovely homes.
Maybe I (and you) can make a small difference and save a few.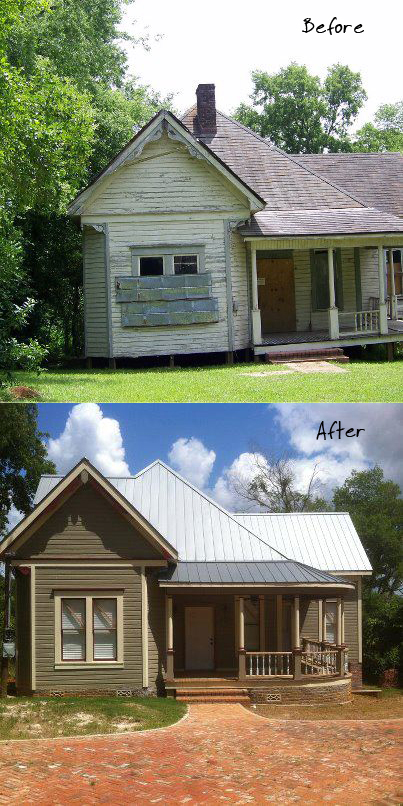 This house is the City of Nacogdoches' 2011 Preservation Award Winner.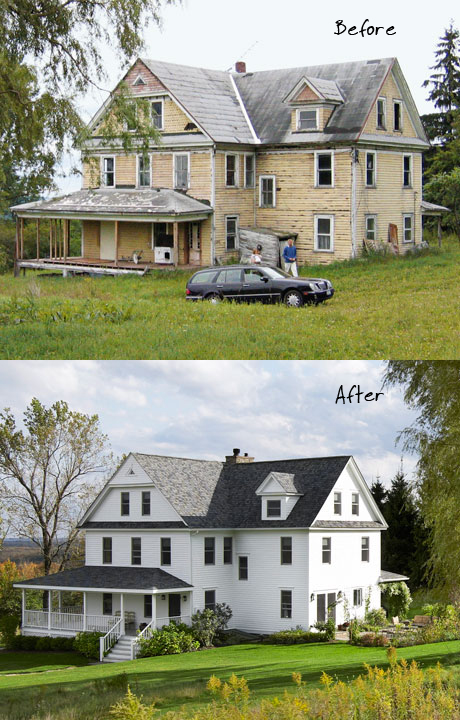 This old place had been converted into six apartments and had been vacant for over two decades when the new owners found it.    Pretty incredible transformation, don't you agree?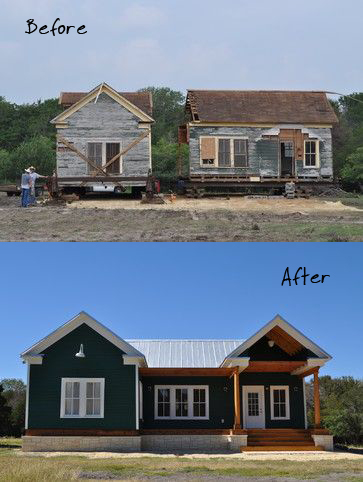 This ramshackle house was vacant for over 10 years.    After discovering it in a cow pasture, the new owners moved it 20 miles, then renovated it.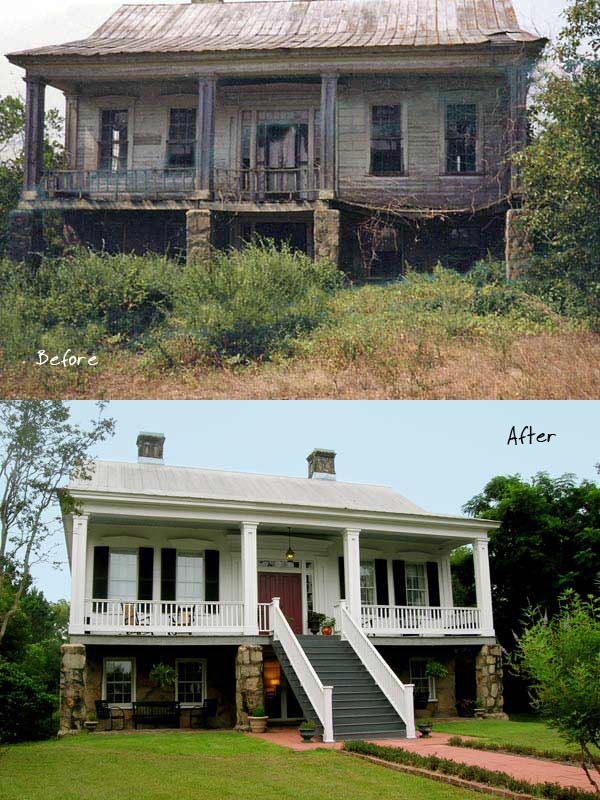 Hard to believe this is the same home, isn't it?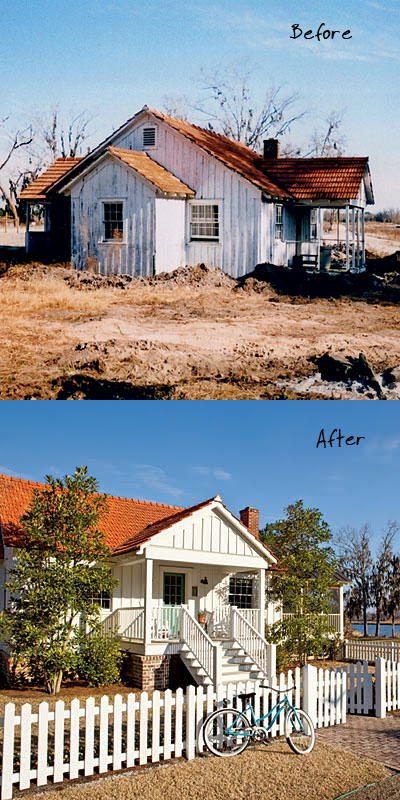 This darling board and batten cottage, once owned by Henry Ford, is located near Savannah, Georgia.  The new owners originally thought they'd tear it down.  Thank goodness they had second thoughts.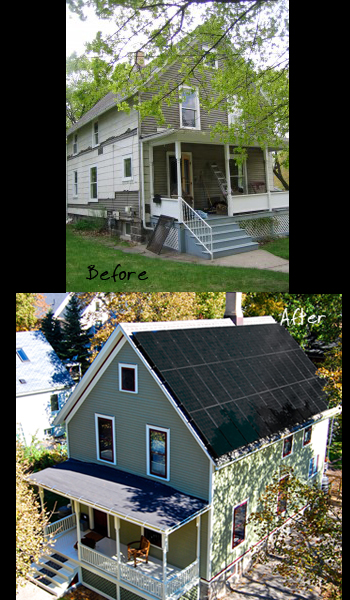 Matt Grocoff is a contributor to Old House Web.  He's renovating his  110 year old Folk-Victorian house in Ann Arbor to prove that old homes can be incredibly energy efficient.  His goal is to use "net zero energy".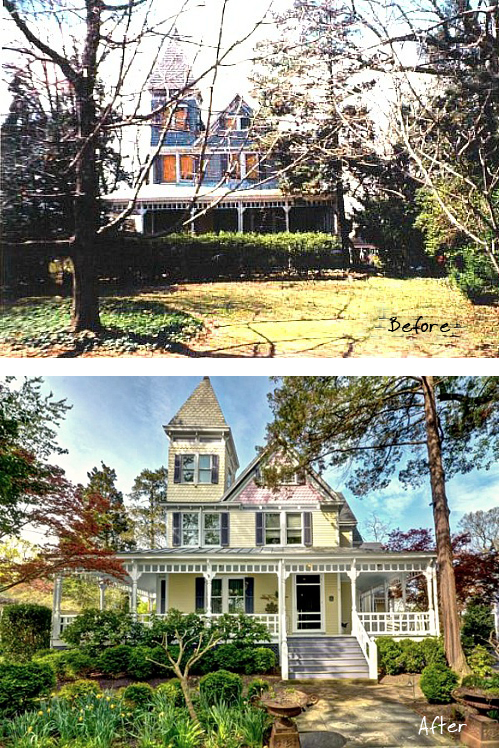 Think a burned house can't be saved?  Most people do.  However, the homeowners who bought this Queen Anne Victorian in Maryland saw its true potential.  It's gorgeous, isn't it.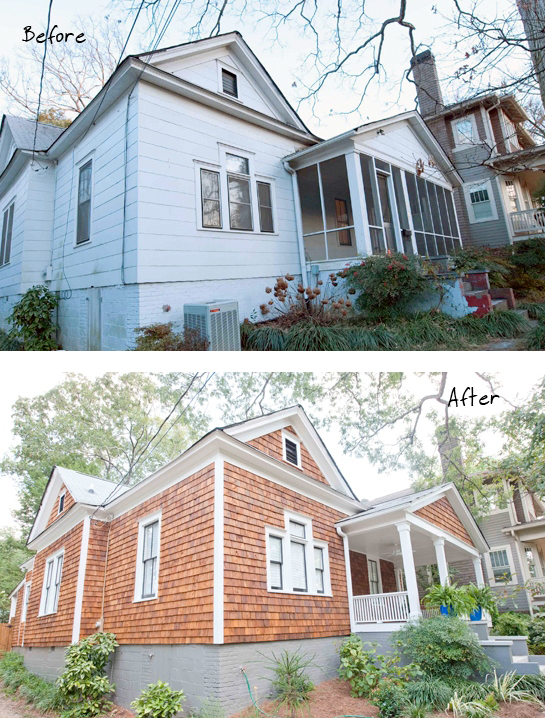 Heirloom Design Build took a dilapidated 1890s Victorian house in Atlanta, Georgia and restored it in a way that preserved its historic charm while turning it into a cozy home.
Danielle's house was in very poor condition when she bought it — no plumbing, heat, electricity, and a rotten foundation.  However, she saw the potential and 6 years later, their home is their pride and joy.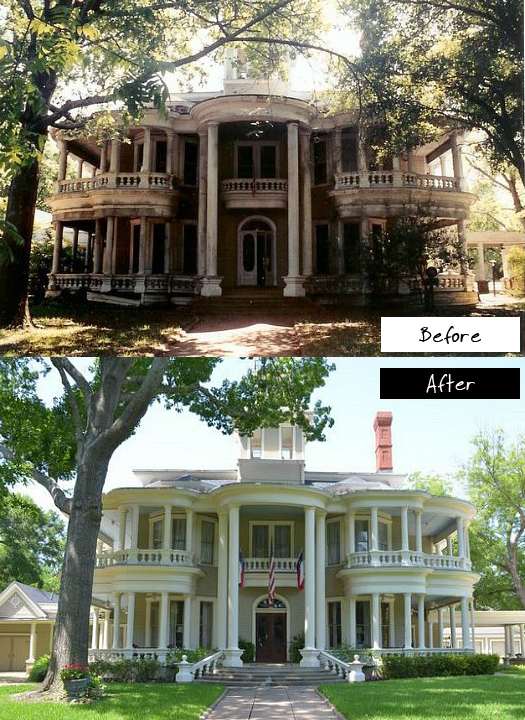 The Cartwright House in Terrell, Texas was originally built in 1883, and it was in terrible shape when the new owners first saw it and fell in love.     It's no wonder the new owners are house proud.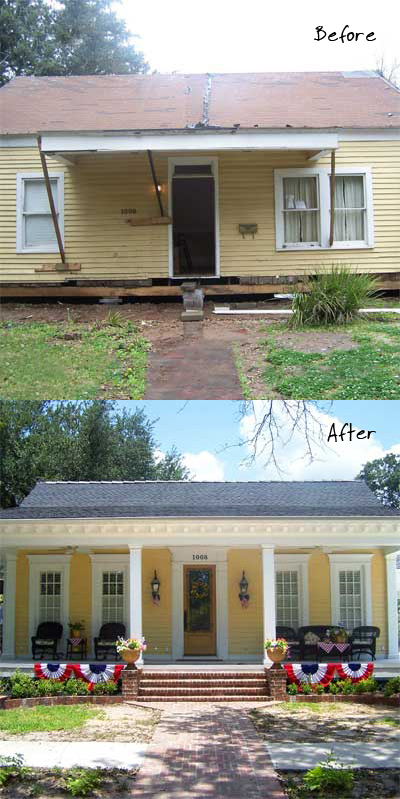 The new owners of this little yellow house made it cheerful once again.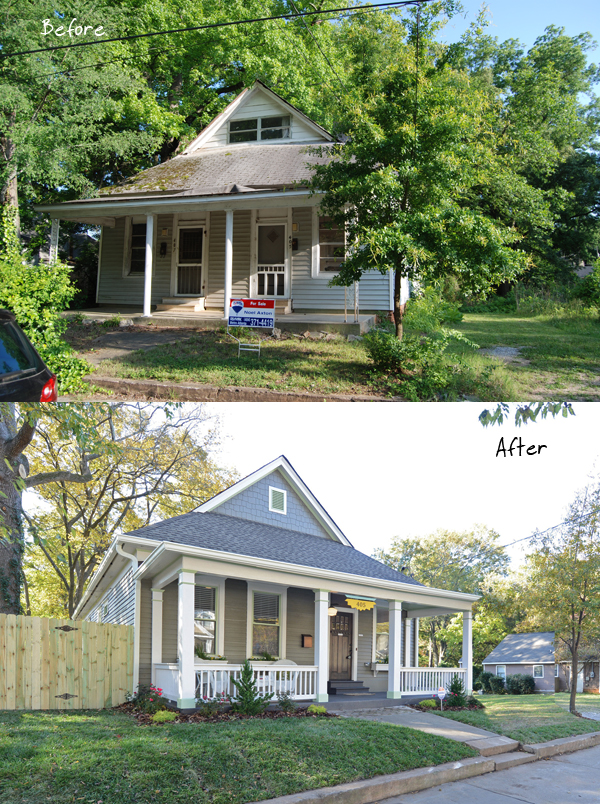 This home, located in the Grant Park Historic District of downtown Atlanta was built circa 1900 and was for many years used as a duplex. Located near Zoo Atlanta and on the oldest city park, the home was ready for renovation.  Carl Mattison and Rob Smith, owners of Balustrade Properties, realized the potential of this home, worked with local and city codes and Round Here Renovation and brought the home back to life while retaining as much of the old as possible. The home became a 3 bedroom, 2 bath gem.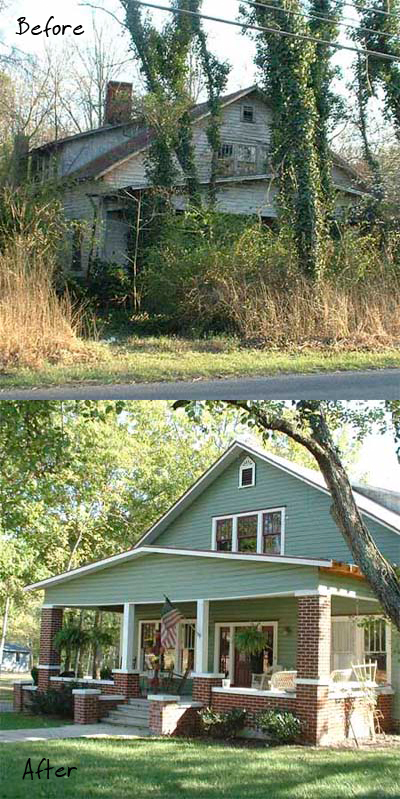 A scary overgrown mess of a house was transformed into a well-manicured home.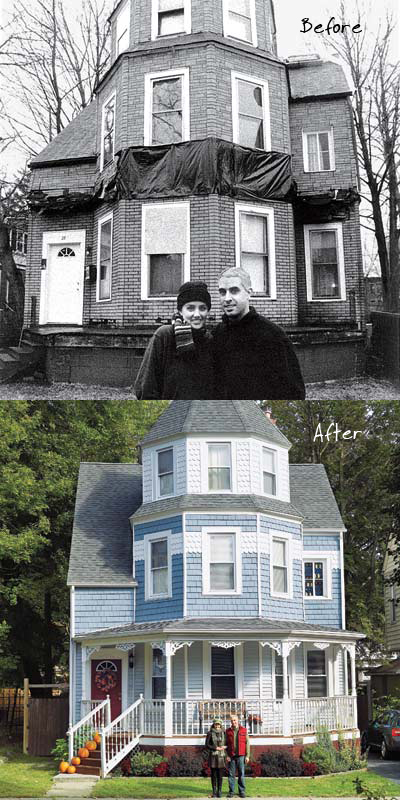 A young couple transformed a run-down Queen Anne, circa 1887, into a beauty.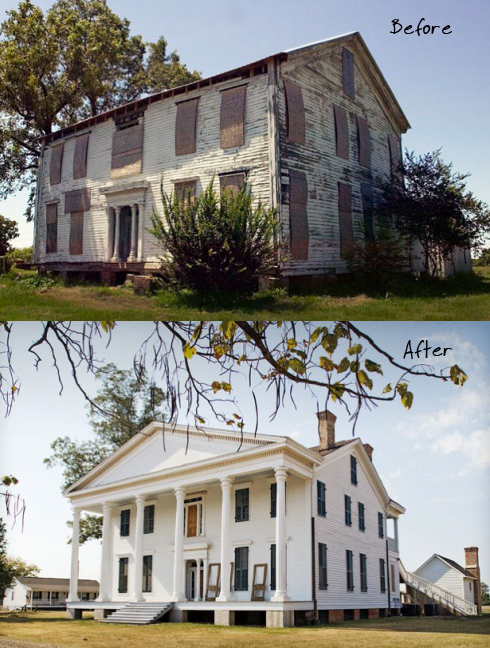 Seriously?  If the  'before' and 'after' photos of this Mississippi home don't convince you that old houses can be saved, I give up.
No, I won't.  Never!
Want to see more?  If so, click here, here, here, here, here, here, here, here, here, here, here, here, and here.
Save
Save