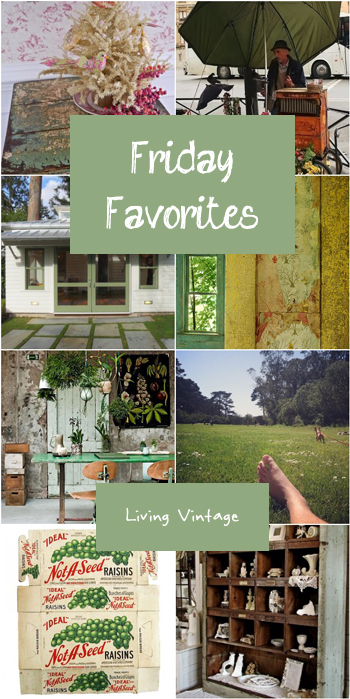 Happy Friday and weekend, Everyone!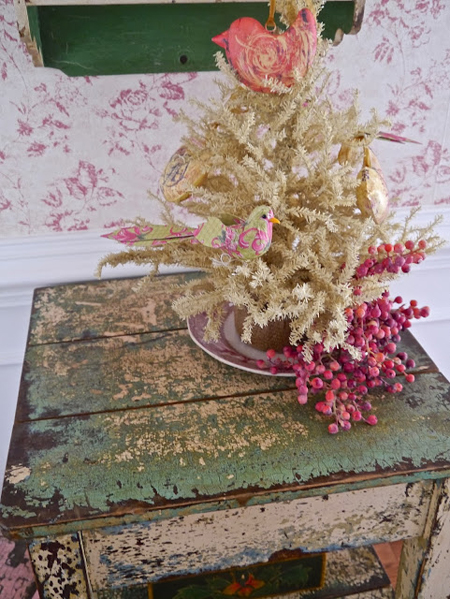 Mary Alice's little side table is one of the prettiest chippy paint pieces I think I've ever seen.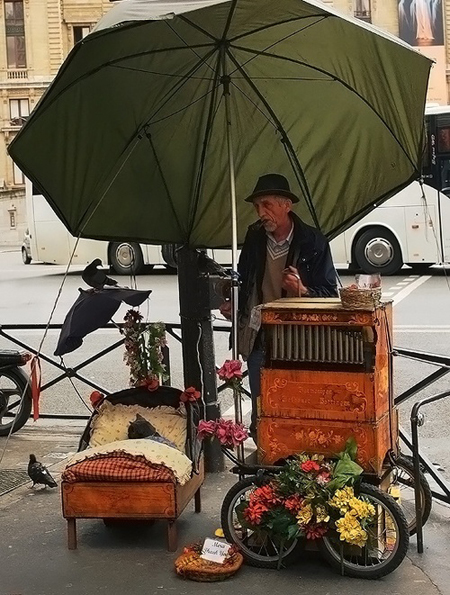 When I first saw this photo, I didn't see anything especially remarkable about it.  Then I saw his pampered cat!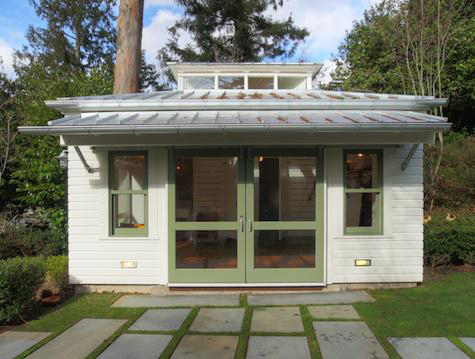 I love the architecture of this little boat house, the colors they chose for the exterior, and how they finished it out on the inside.    Wouldn't this be the perfect size for a little guest house?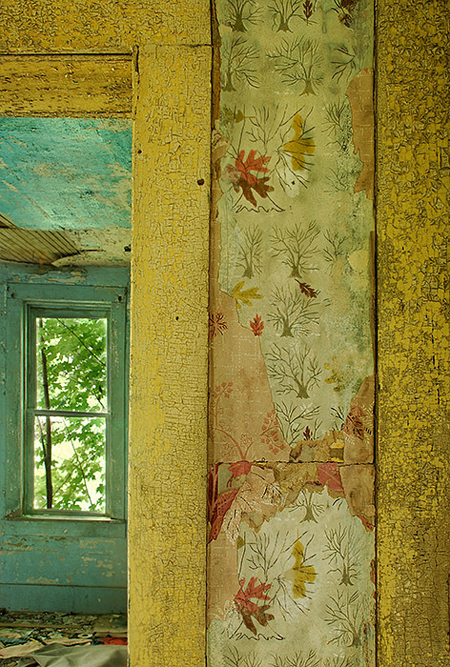 I love this old Fall wallpaper spotted inside an abandoned house.  So pretty.  Makes me want to do some decoupage work with some of my old wallpaper scraps.
This industrial room is fabulous.  I especially love the plant illustration and the chairs.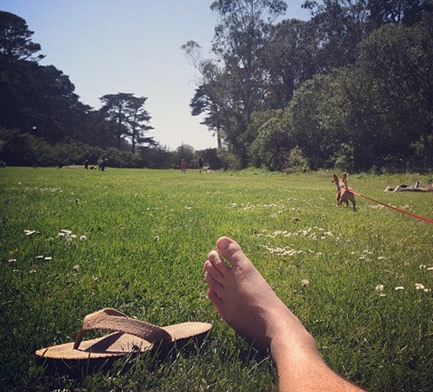 This photo is a day in the park . . . . or is it?  Seriously, this blog post is really funny . . . and so true.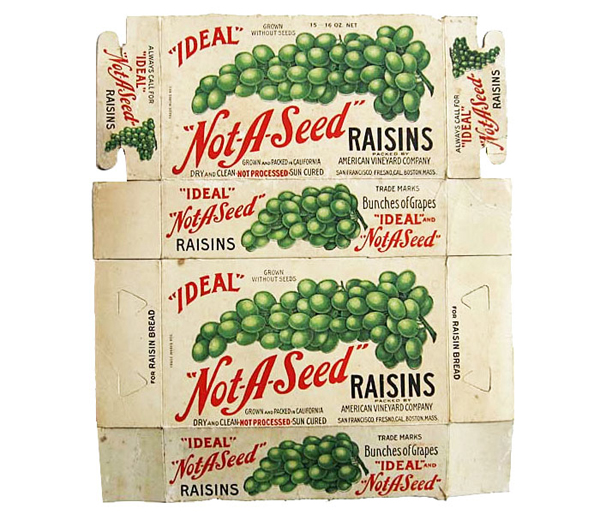 I like old advertising, particular old signs, typography, and packaging.    This old package for green(?) raisins caught my eye.   I like the bold colors, and the mixture of at least 4 different fonts.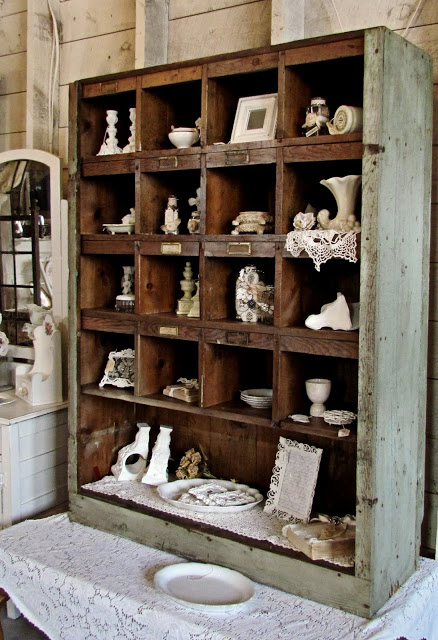 Can we all agree this is a wonderful cubby cabinet?
Save