Mark surprised me recently and built me two new cabinets using, of course, some of our reclaimed wood.
The first recreates one of the features in my laundry room in Austin that I just loved:  my sorting system.  I'm not a super organized person, but I like being able to sort clothes and when a basket is full, I know it's time to run a load.  Plus, dirty clothes are always put away and not scattered about on the floor.
This is a photo of my new cabinet before Mark installed the top.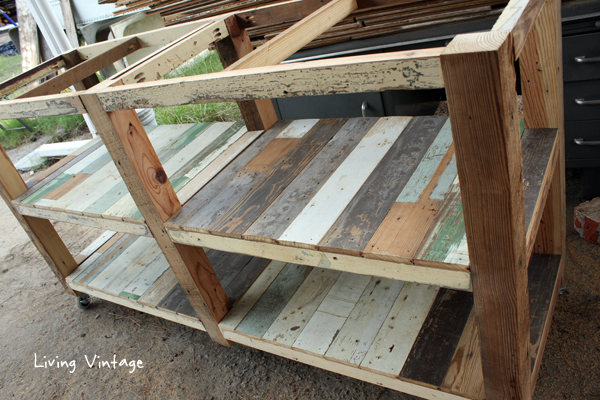 The reclaimed wood he used was salvaged from the ceilings of the old farmhouse we tackled in Jacksonville.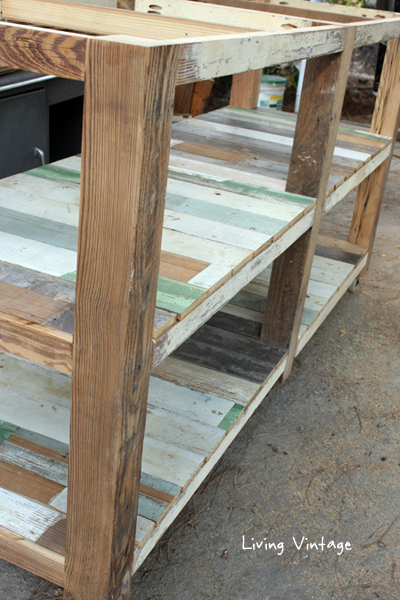 I love the chippy, old paint.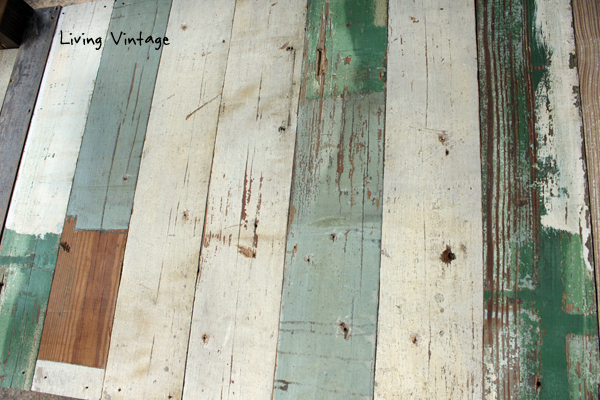 My honey also installed casters on four legs so its easy to move if/when we ever need to do that.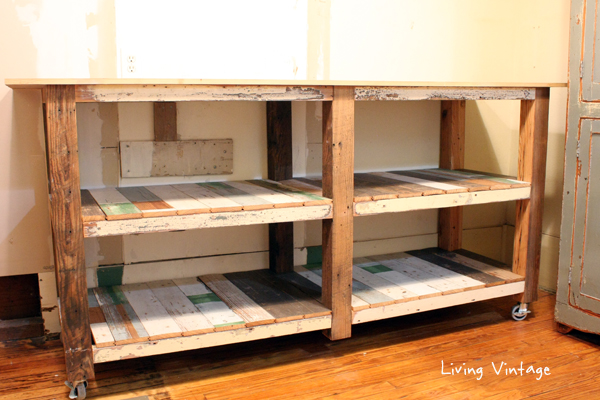 Like my laundry room in Austin, I now have four sorting baskets:  one for whites, one for delicates, one for warm loads, and one for heavily soiled work clothes.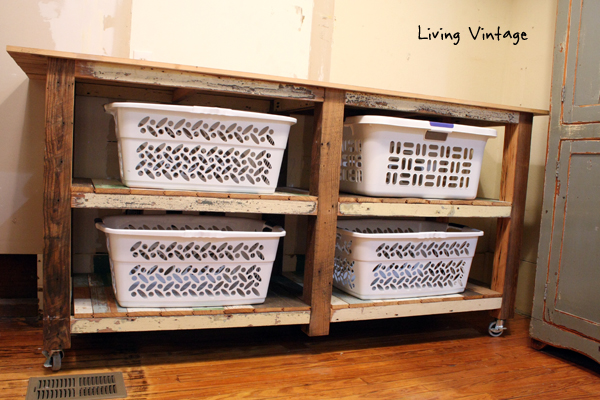 Yes, I know that one of my laundry baskets doesn't match.
For shame!
There's enough wiggle room between the cabinet and the baskets in case there's any overflow.
The next cabinet he built is a narrow cabinet that we hung on the wall.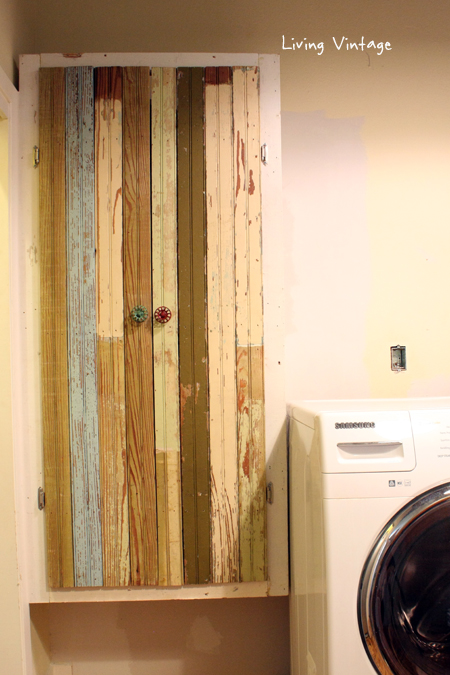 He made the doors using some of the beadboard we bought after we completed our Bryan project.
The cute little knobs he bought at Hobby Lobby.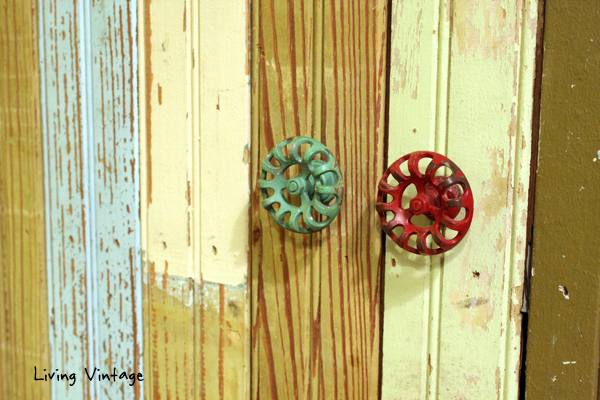 This cabinet is next to the washer and dryer and I use it to store laundry soaps and other household cleaners.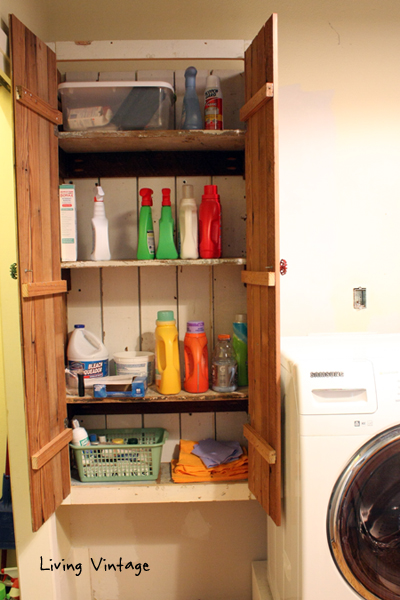 Yes, Mark has since installed a top to the cabinet.
His gift had the intended effect:  I am now feeling more motivated to finish our laundry room.
More news on that later . . .