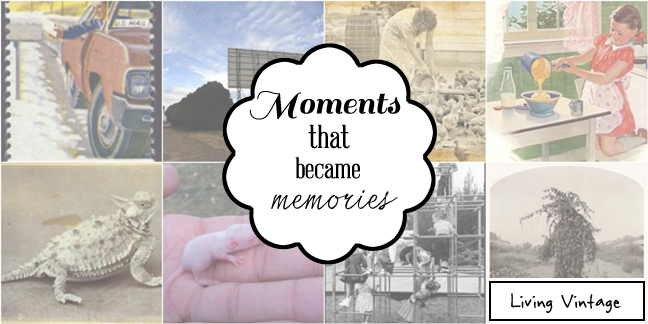 Moments become memories.  Here are some of mine.
 I remember hearing my father getting ready for work well before dawn.  He delivered mail out on remote country roads.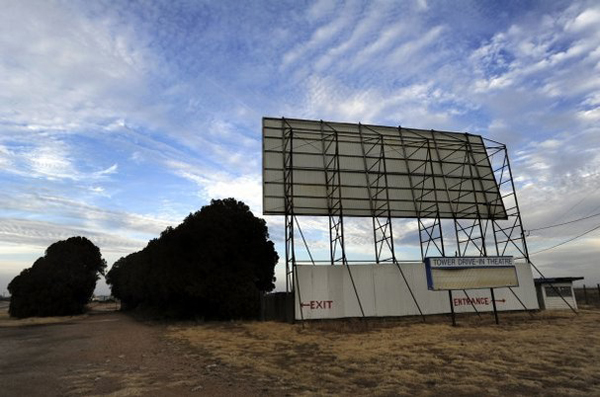 via
I remember my mom and dad  taking us to this drive-in theatre in Rule, Texas.  Mom always dressed us in pajamas beforehand.
As a mom of three little kids who were just three years apart in age, I know now that it made it easier on her to put us to bed late at night, but at the time, I hated it . . .
. . . especially when she made us help her buy snacks at the concession stand, and carry them back to the car.
It embarrassed me.
I remember feeding Grandma's chickens as a child.  I remember the delight of of seeing the darling baby chicks and being a little scared of the grown chickens.  Some were aggressive.  I remember she got rid of them and took down the chicken coop as soon as she could.  She told me much later in life that chickens were always so nasty.  She loved everything to be sparkling clean at all times.
I remember our mom teaching me and my sister to cook at an early age, and how she'd tell us as youngsters that supper was our responsibility from time to time.  Of course, we made very basic things like macaroni and cheese and Hamburger Helper, but we were still very proud of ourselves.
I remember playing with horny toads.  Rubbing their bellies.   I can't remember the last time I saw one.
I remember the time I found a mama mouse huddled over her tiny newborn babies inside some cardboard boxes in my garage.  Mama was so terrified, shivering visibly, but she did not leave her babies.  Weeks later, several grown mice invaded my home and I trapped and killed them.   It still makes me sad thinking about it.
I remember playing on monkey bars.    I never made it to the top, though.  I was (and still am) terrified of heights.  It's (not really) funny how much used to be allowed at schools versus now.
I remember the made-up stories my Uncle Ronnie used to tell us and act out about the Monster of Verhalen Farm.  Oh, how we used to delight and shriek with laughter!