We drove to Austin recently and spotted this old Victorian beauty on the way there.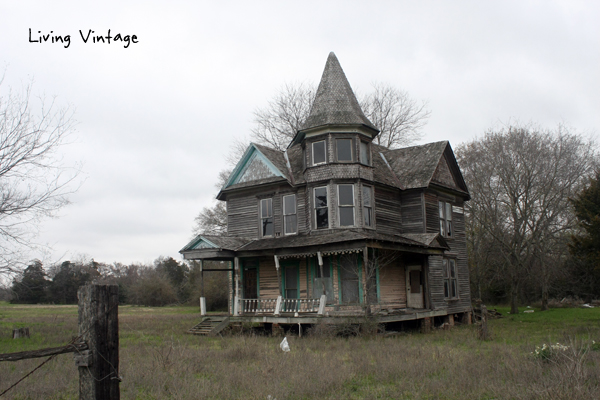 It's fallen into terrible disrepair and looks like it's been abandoned for a long time.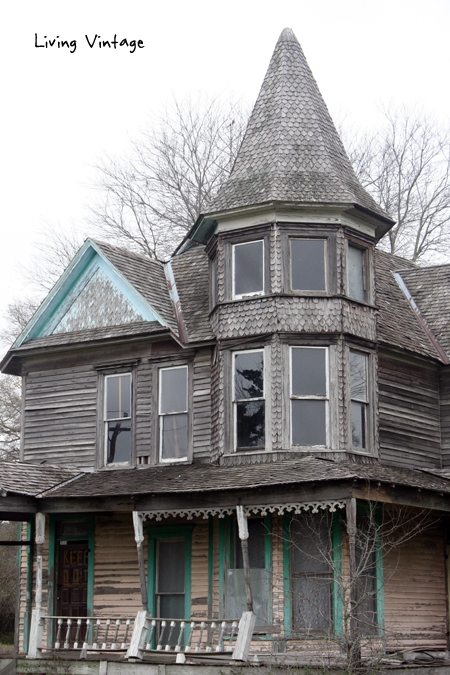 Can you tell it was a cold, grey, and dreary day when these photos were shot?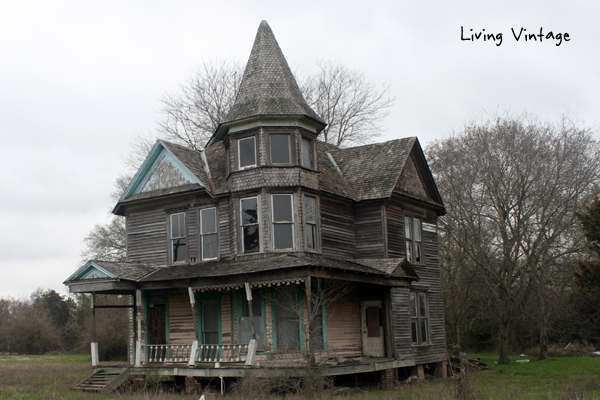 I stopped to admire the beautiful old trim on the front porch.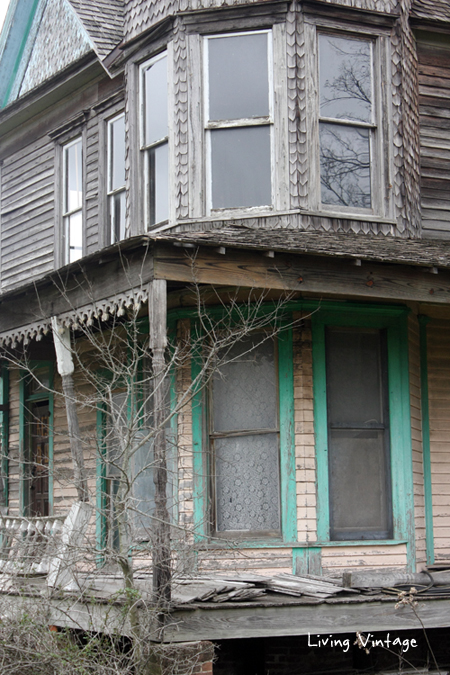 Judging from the siding stacked on the front porch and the lumber strewn here and there, someone has obviously been trying to salvage this old beauty.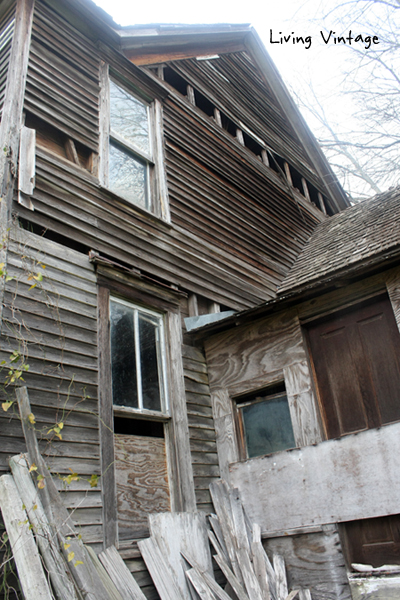 There was also a stack of old porch posts propped up in a corner  in the back.
It pained me to see this.  Still does.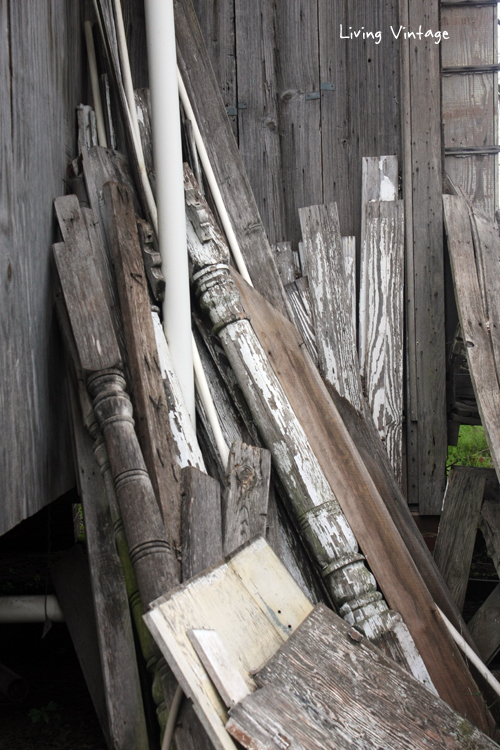 There was something extra special in the backyard.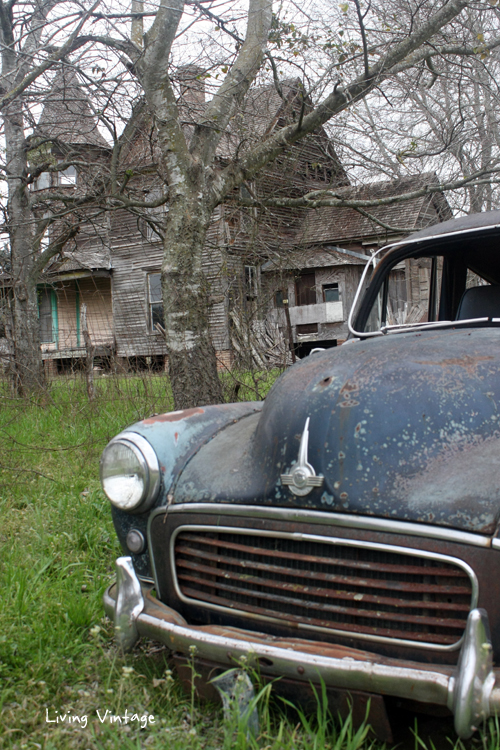 It was a cool old Morris pickup — it sat between the house and a dilapidated barn.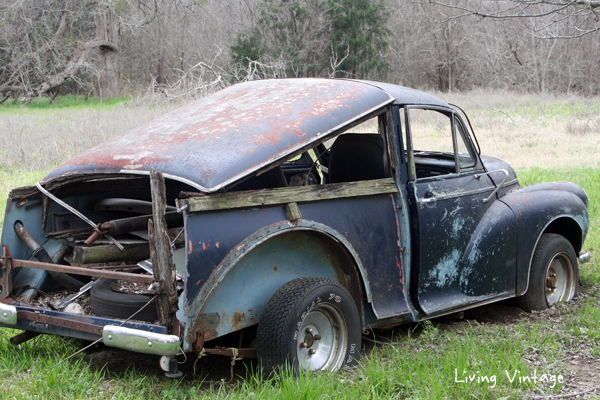 No telling how long it's been sitting there.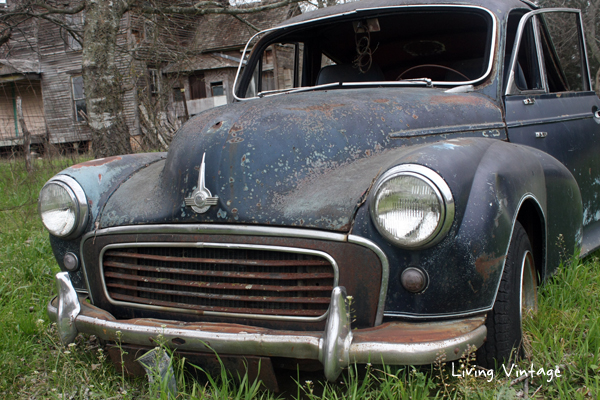 If money were no object, I think it'd be so cool to fix it up and drive it regularly.   It's probably next to impossible to find parts.
Hope you enjoyed seeing photos of this old place!

[UPDATE as of 5/19/14:  According to Delores (comment below), the Historic Society at City of Kosse has purchased this property and plans to to restore this beautiful piece of history.]