About a week ago, we started work on salvaging the second house in Jacksonville, once known as the college dormitory, Pecan Cottage.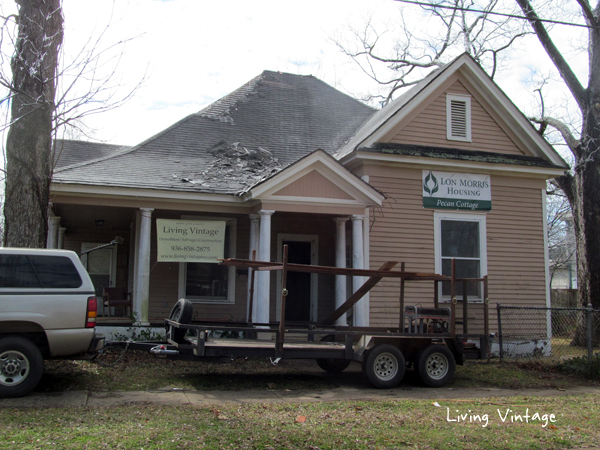 I wanted to bring you up to date on what we've accomplished so far.
Due to the structural problems we found with the first house, we decided to remove several layers of shingles (5 layers, I think) from the roof first, down to the first, original layer of cedar shake shingles.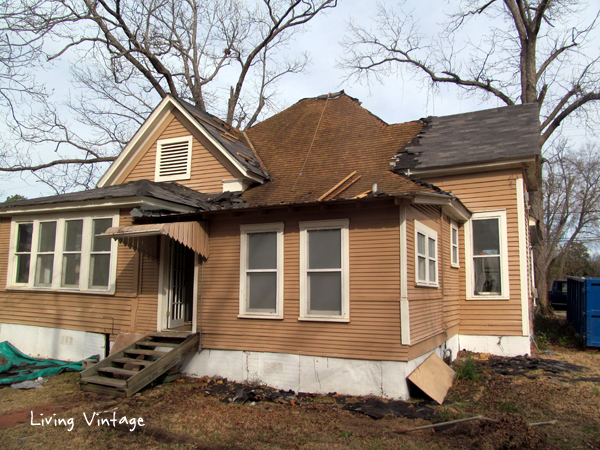 Why these two old houses had so many layers of roofing is beyond me!  It's definitely not advisable to have that much weight on your roof!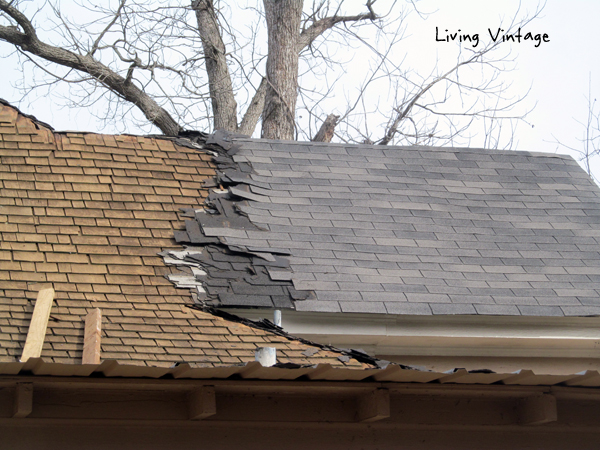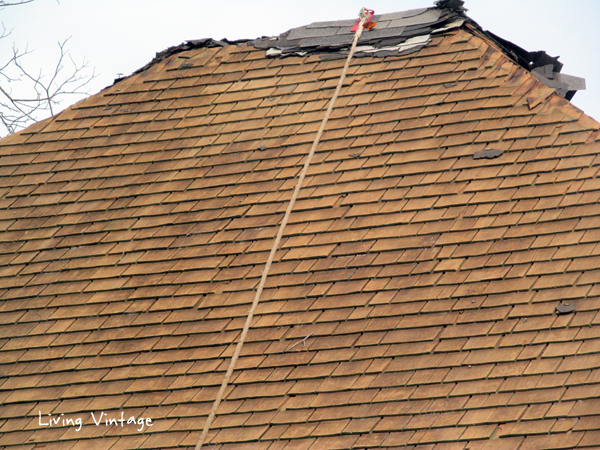 Inside the house, the guys removed all of the dirty carpeting, uncovering old pine floors in excellent condition.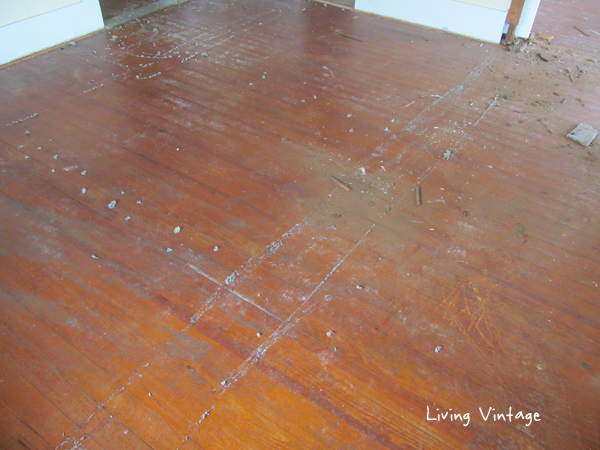 Next, the guys started removing the paneling from the walls and ceilings.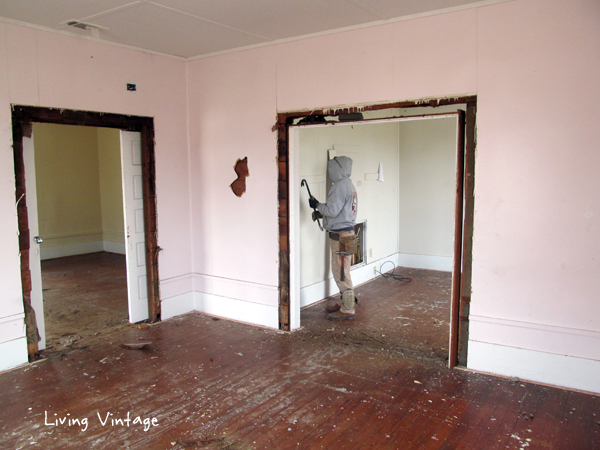 The guys also removed all interior doors, including a pair of pocket doors with their incredible hardware.
What a score!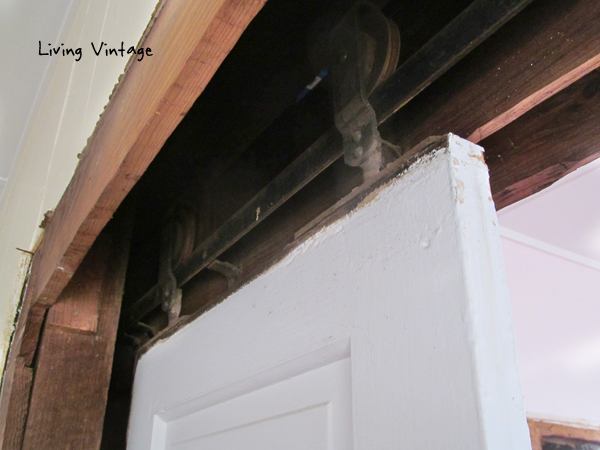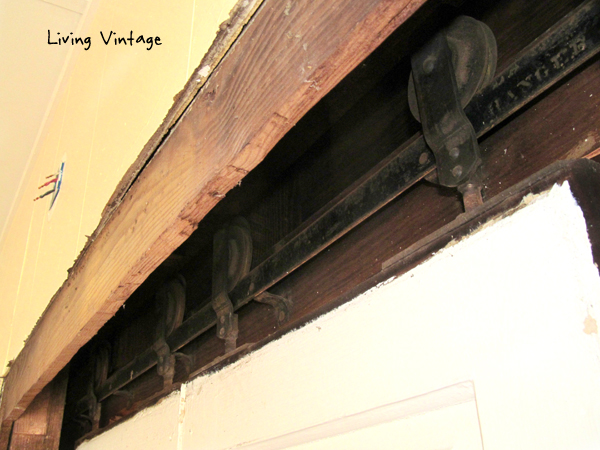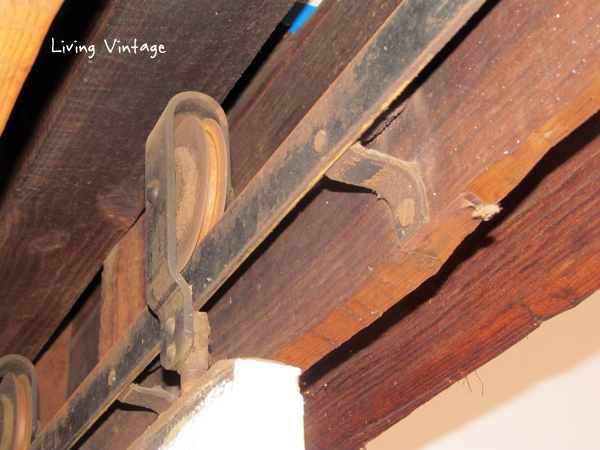 Underneath the paneling and old cheesecloth wallpaper, we found gorgeous 6″ shiplap boards . . .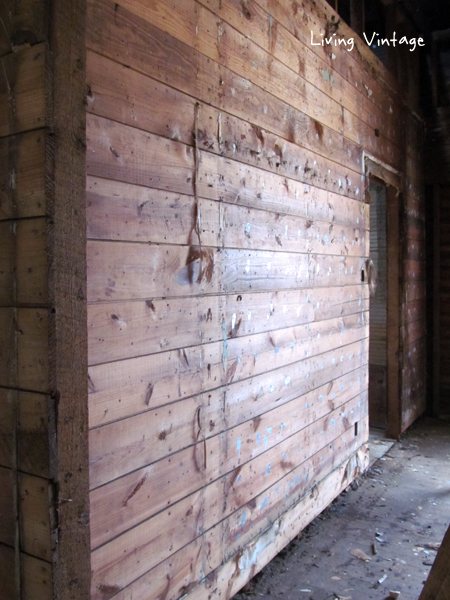 . . . and in one room, we discovered beadboard on the walls and ceiling.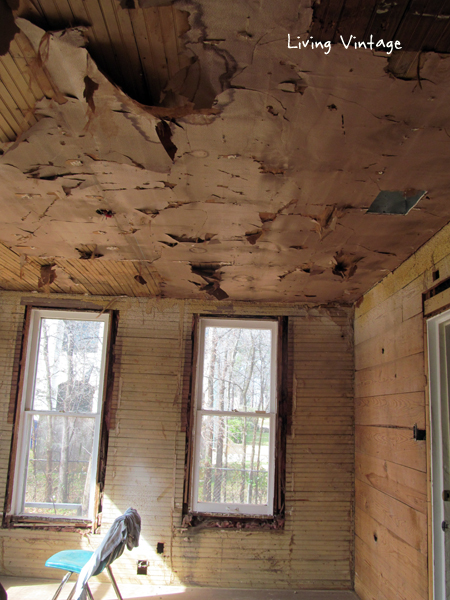 Next up we demo'd all of the kitchen finishes, cabinetry and all.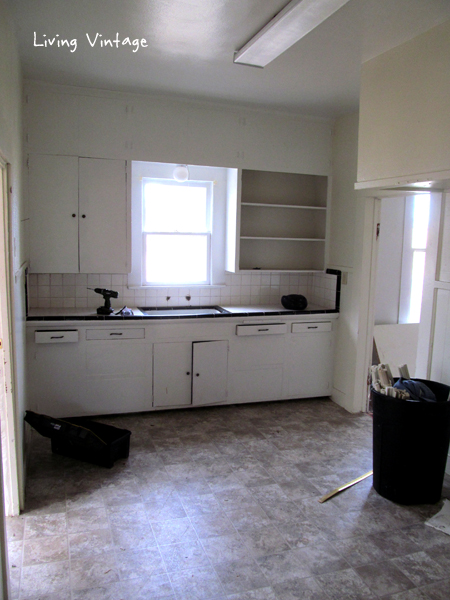 And to our surprise, we discovered more lovely antique beadboard in the kitchen, this time in green.  We also discovered that it went above a dropped ceiling. This told us that the original ceiling heights were 14 feet.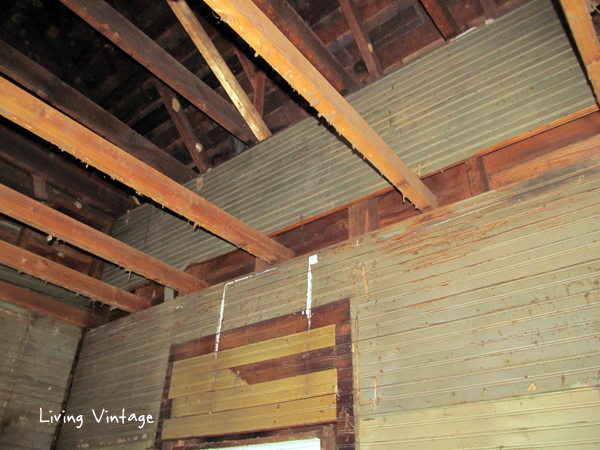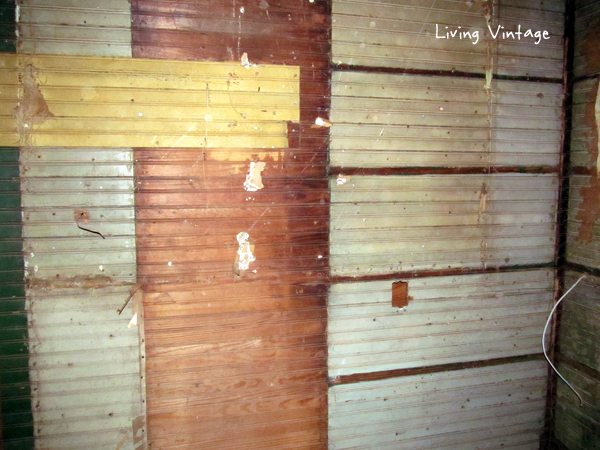 At the beginning of this week, we salvaged this old corner cupboard, which I think is just so cute!  We were not able to take it out in one piece — because old built-ins were typically built in place — but we did take it apart piece by piece so that it can be easily reassembled one day, maybe in a home we build for resale.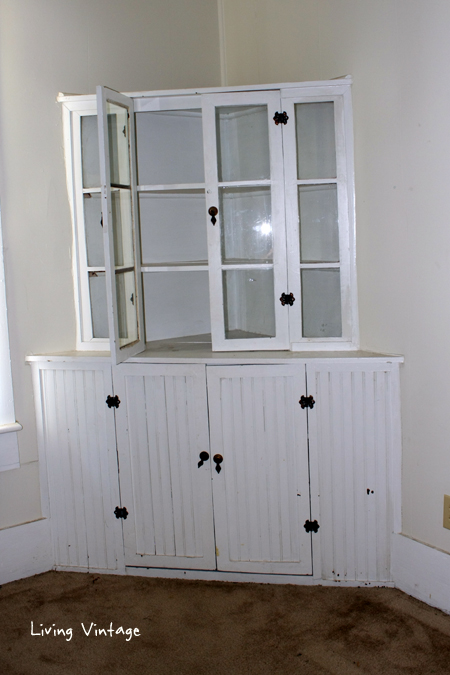 As we've de-nailed all the boards, we've discovered that the house was built around the turn of the century as we suspected.  We know this because most of the old boards have square nails.
So far, that's what we've accomplished.
More later!