Look what we discovered in the old house we're currently salvaging.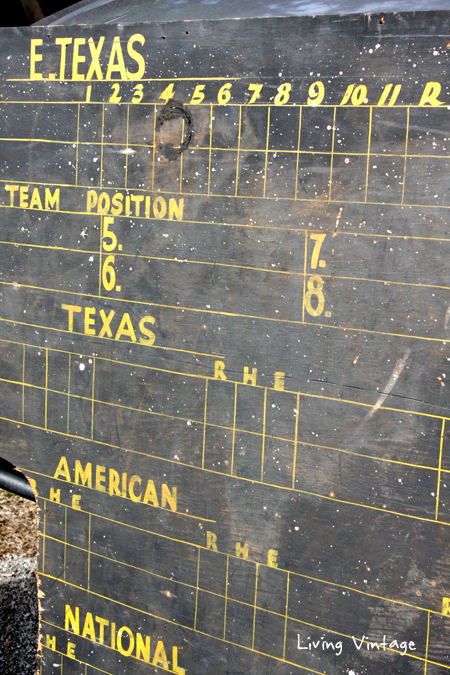 It's an old baseball (or softball) scoreboard.
We found it in the attic of the old house we're currently salvaging.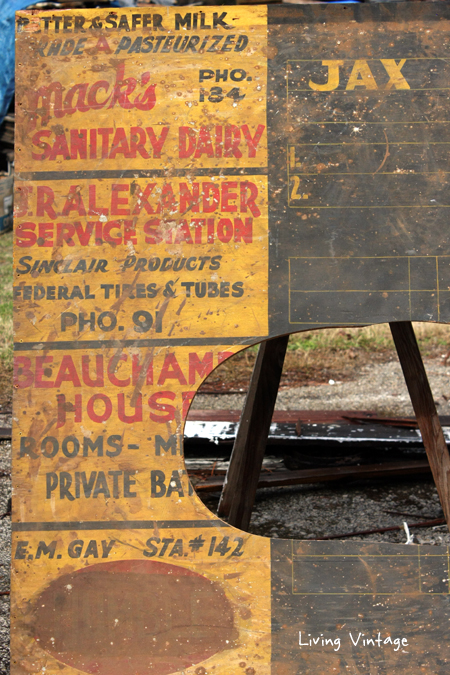 This is what it looked like when we first brought it home.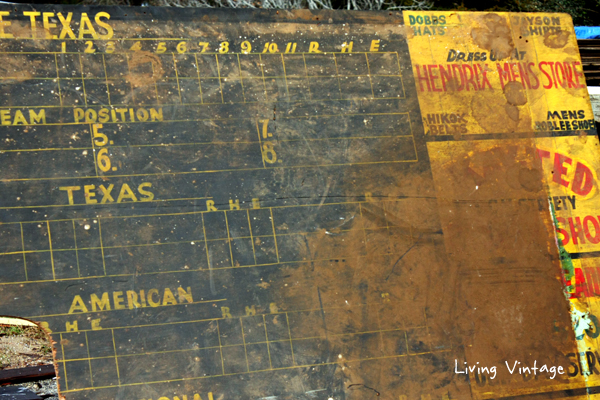 Filthy!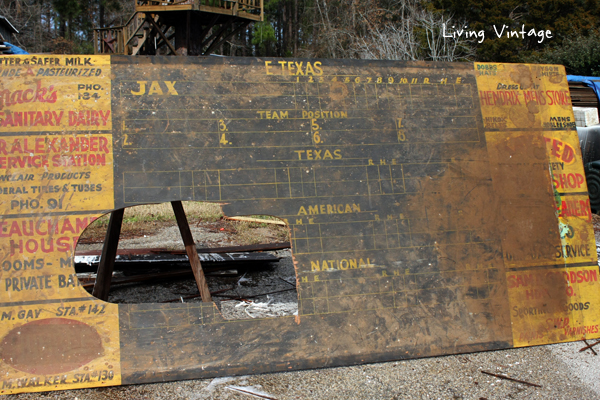 It cleaned up nicely though.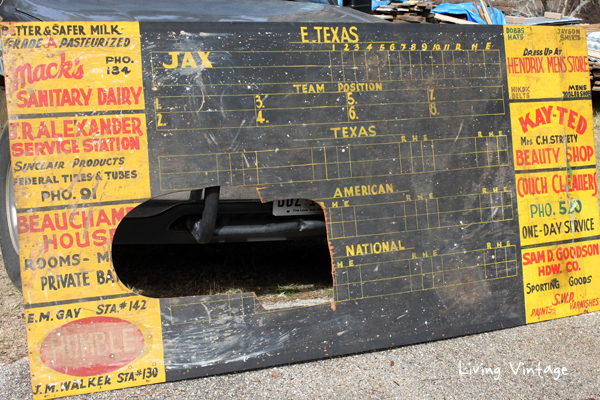 I love the old advertisements and typography . . . and the bright pops of yellow.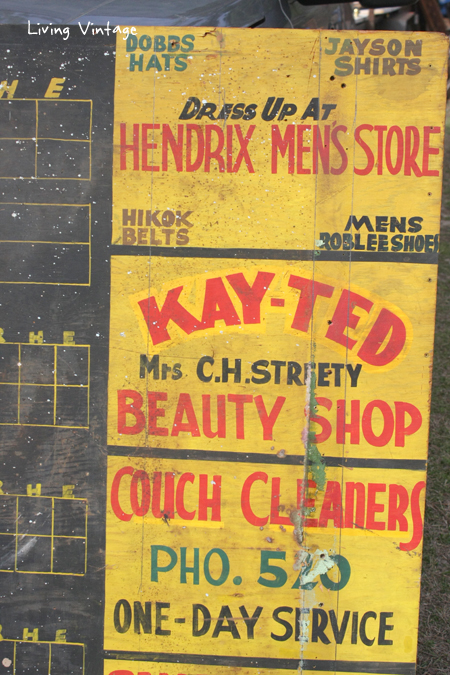 I do believe that "JAX" is an abbreviation for Jacksonville, Texas.
Notice the two and three digit phone numbers?  The best I can determine is that they were in use from the turn of the century into the mid 50's.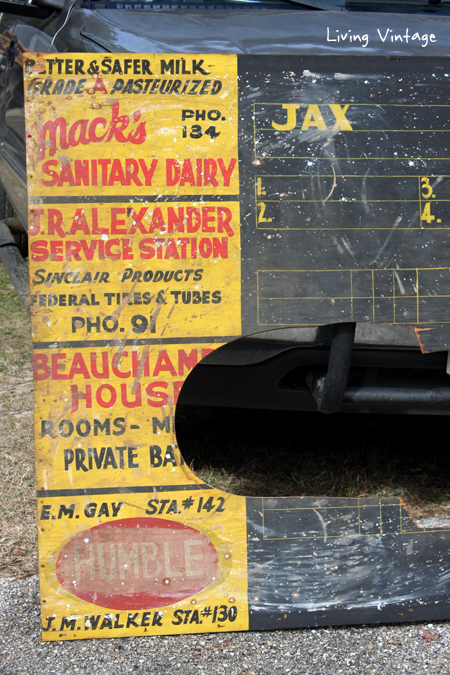 Yes, there is a big hole in the board.
It's a bummer, but it doesn't bother me that much, believe it or not.  There's enough of the sign left to make it interesting.  I've seen similar signs on Pinterest (like this one) that I really liked.
 We may hang it in our living room.  It's definitely old Americana, that's for sure.
Or we may sell it.  We shall see.