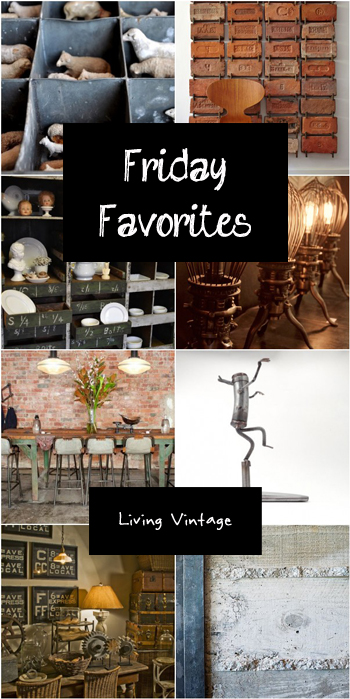 OK, I admit it.  I've fallen a little behind on writing blog posts. (I try to publish a post 3-4 days days each week.)
I write on my weekends and bad weather days, but last work week, we had good weather, thank goodness.    We've been busting our butts, working hard on Round 2 of our old house salvage project in Jacksonville.  I'll share progress photos of that project very soon.
Also, Mark and I traveled to the Texas Panhandle last weekend where we (finally!) celebrated Christmas at my mom's. (I can't wait to show you some photos of that trip.)    Of course, wouldn't you know it — a winter storm blew in about 3 a.m. on Monday morning, which postponed our trip back home by one day.
So, I'm still playing catch up, but hope to be completely caught up by the end of this weekend.  Yay!
Hope you enjoy this week's edition of Friday Favorites featuring industrial finds that I thought were extra special.
Have a great weekend, everyone!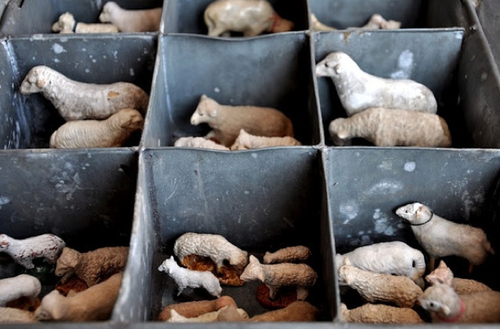 I thought this little 'corral' of miniature sheep was just so cute.    I'm sure they're organized that way just to sell them at a show, but since I'm originally from cowboy country, a corral was the first thing I thought when I saw them.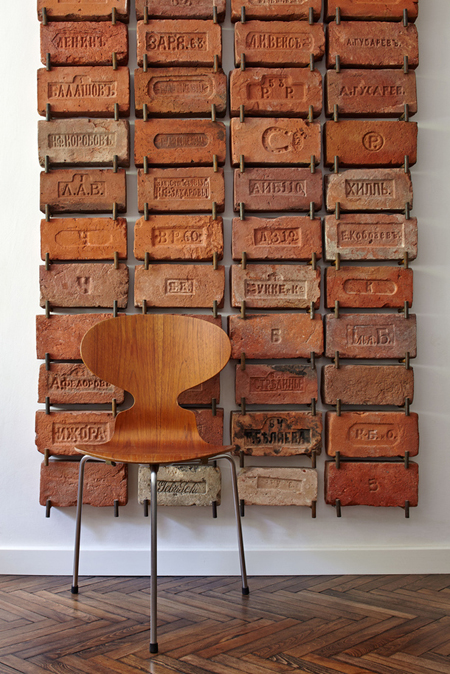 I absolutely, positively LOVE this collection of antique, handmade brick, for their gorgeous patina, for the time it most likely took to collect them, how they're displayed, and because they remind me of my father and brother.    I'm definitely starting an old brick collection now.  I think I may have at least 8-10 different bricks from our various salvage projects already!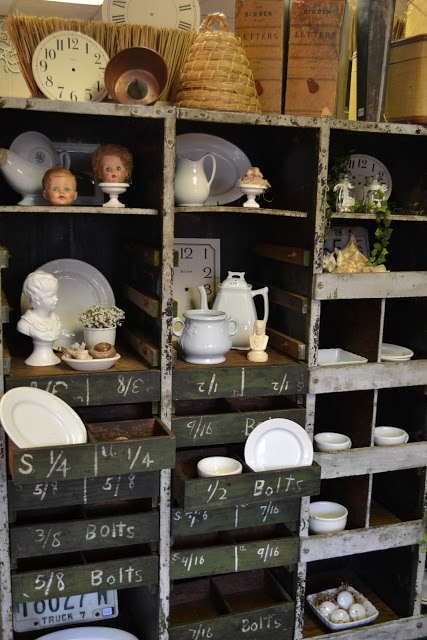 When I saw this old shop cabinet for sale at the Marburger Farm Antique Show, I fell in love immediately and started planning where I was going to put it in my home. That was before I saw the sold sign. We'll not talk about the whining.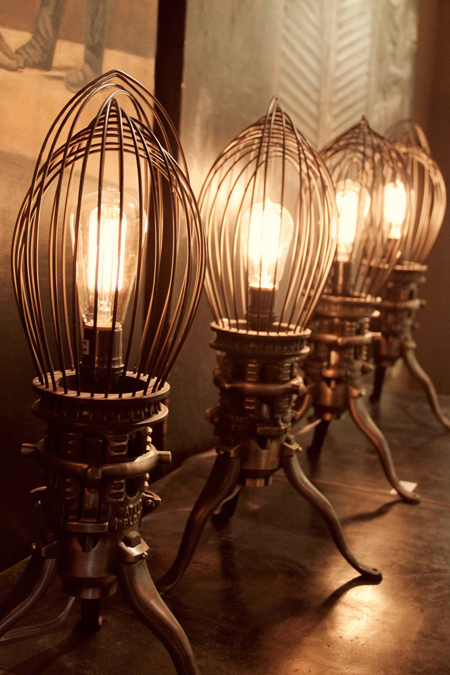 Check out these table lamps made with wire whisks.  I want one so badly.
I really like the industrial vibe of this restaurant, named "Tomboy".    My favorite thing in the photo are the chairs, but I think they're a bit too tall to sit comfortably at that table, don't you?  Still, I love their green color and everything else is fabulous.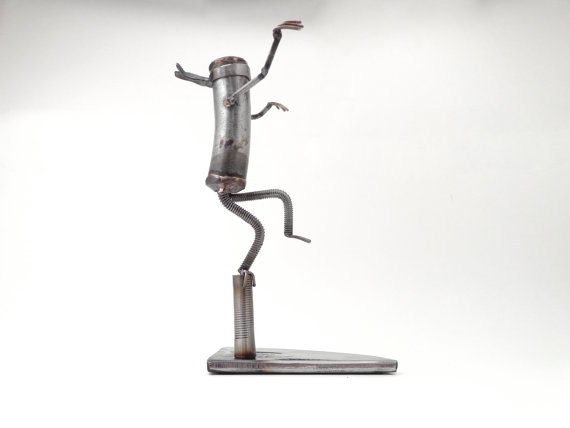 It made my day when I saw this hilarious interpretation of the Karate Kid, made using reclaimed metal.  Of course, I had to head on over to see his other creations, and I would buy his 1951 Ford Pickup in a heartbeat if I could afford it.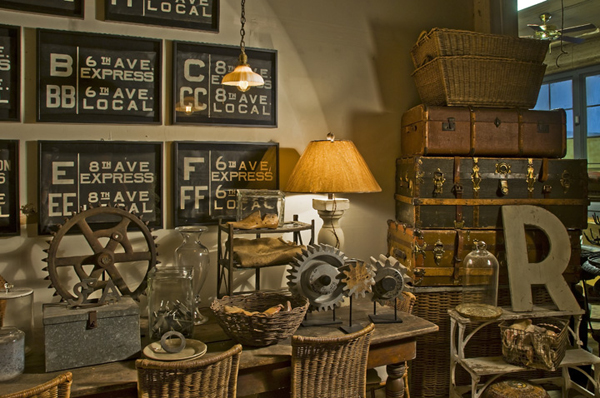 This photo is the epitome of industrial eye candy.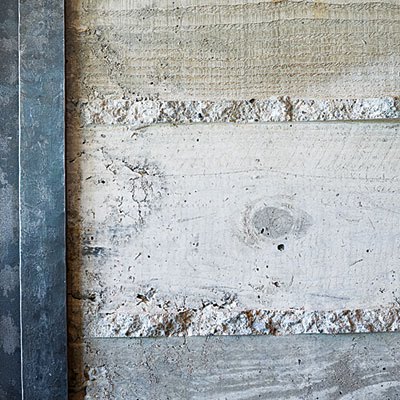 These board-formed concrete walls are so neat.  You can see the grain and texture of the wood is transferred to the concrete!     What a great idea for places where wood wouldn't work so well (like a shower, for instance).   A one-of-a-kind staircase and a very unique water feature are just two additional elements in this very unique home.