Hello there!  Hope your week has been fantastic!
For us, this week has been a little odd.    We had a long weekend making a trek to the Hill Country.  We arrived back home to two days of rain.  Looks like we'll be playing catch-up on Saturday at least.
I'd say we're about three weeks away from finishing House #2 in Jacksonville.  I'll share photos soon.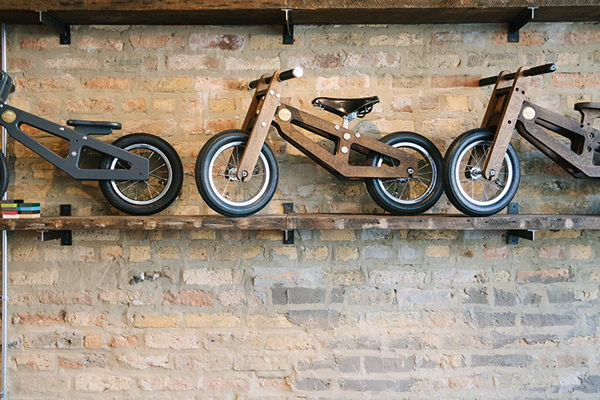 I love these little bikes that James recently shot on her family's trip to Chicago.  Yes, James is a 'she'.  You should check out her blog.  I love looking at her photography.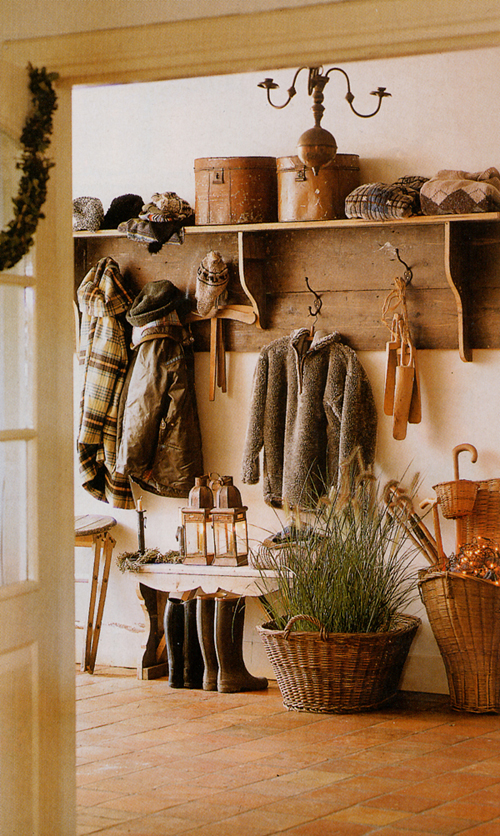 I love this mudroom, especially the oversized coat rack.   If you love it, too, contact us.  We have the reclaimed lumber to make you one.
(Oh, if anyone knows the original source for this photo, please let me know.)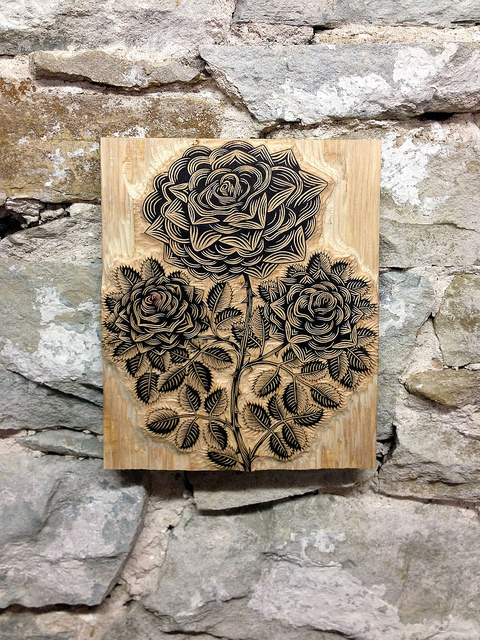 This is such a pretty carved wooden printing block, I had to share it.    You can check out Tugboat Printshop's work here and here.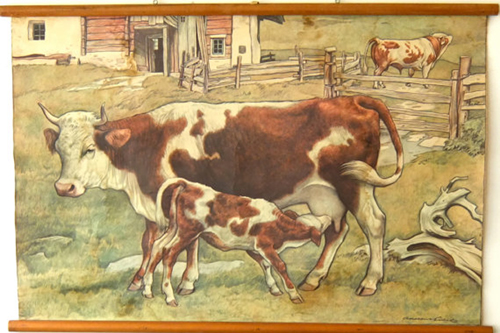 If you love cows and vintage illustrations as much as I do, you'll love this old school poster I spotted on Etsy.
I love crocheted snowflakes, and this garland is so lovely.  Years ago, I bought several sets of individual snowflakes very similar to these from Lillian Vernon.  I've always loved them.
I think if I had a coffee shop, I would put paper on the tables like this, then display the coffee rings as art. You probably think I'm nuts.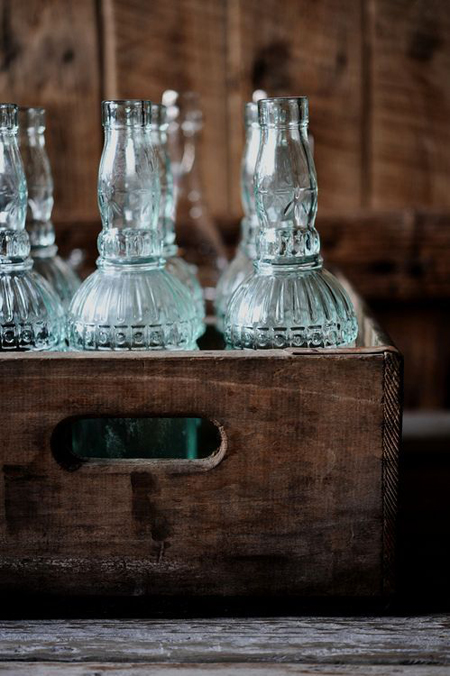 I love this collection of bottles and the pairing of their color and fragility with the rustic crate.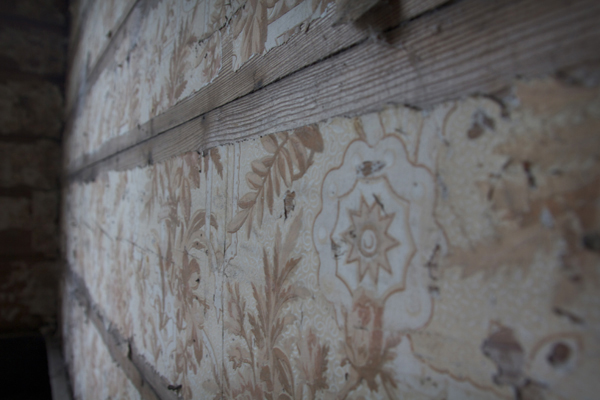 I love this closeup shot of old wallpaper.  By the way, if you as fascinated with abandoned houses as much as I am, head on over to Far Enough's Facebook page.