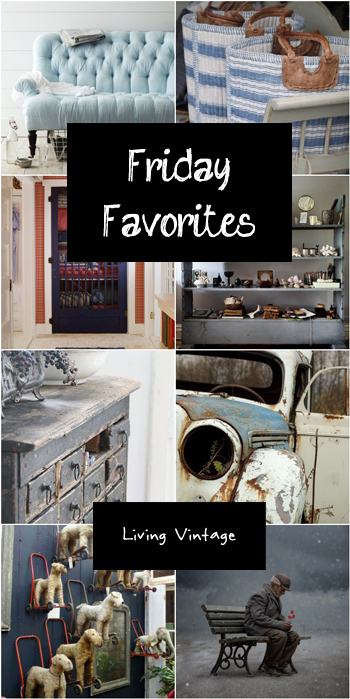 I have been working at home this week readying two orders of beadboard for delivery to the Texas Hill Country.    I have been going to bed sore, tired . . . and satisfied.
It's a good kind of tired.  I've always preferred feeling physically tired vs. mentally tired.
Don't you agree?
Anyway, hope your week has been productive and satisfying, too.
Have a great weekend!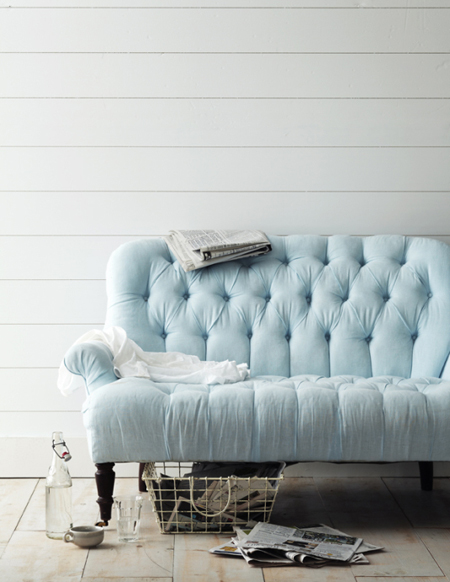 Next time we buy a sofa, I really want a tufted one like this baby blue settee.
I love baskets like these.  They're so handy for carting things from place to place and certainly prettier and more sustainable than plastic bags.
I love this idea (and this home).  If you have pretty linens, why not keep them forever on display using a screen door?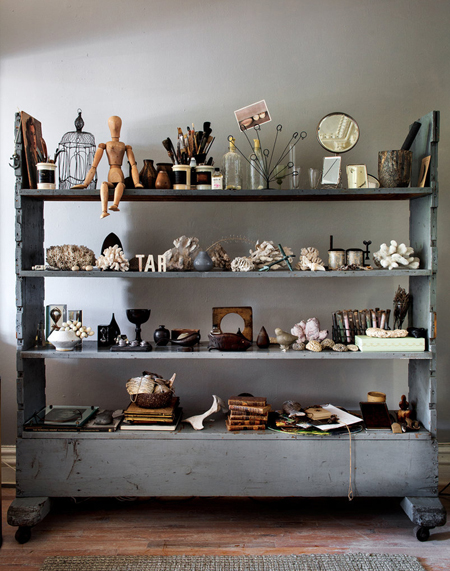 I love these portable shelves and how Hilary Robertson displays her treasures.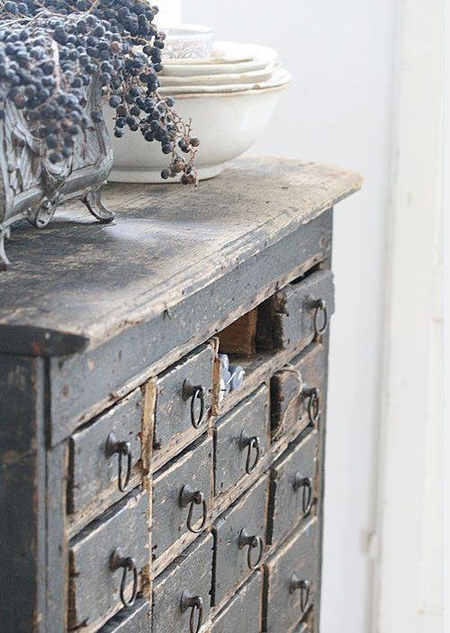 I stop in my tracks every single time I see a cabinet with little drawers or cubbies.  I just can't seem to have enough of them.  This one is such a gorgeous grey blue.    I don't even mind the missing drawer.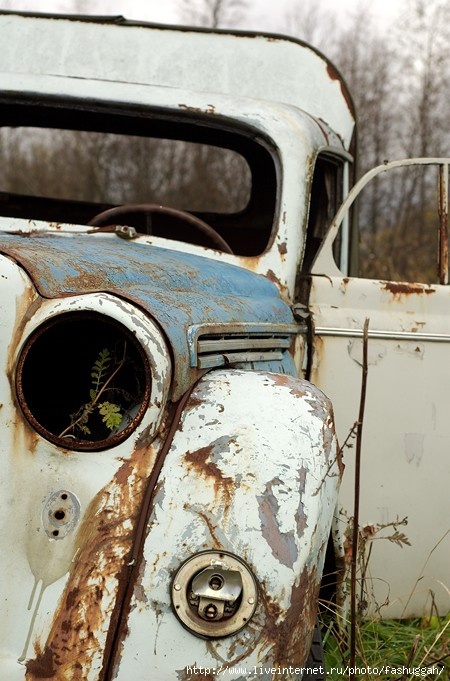 Mark and I plan to explore some junkyards soon.  We want to find a piece of an old car or truck to display in our Americana living room.  If we found one like this, I think I'd want to bring the whole thing home.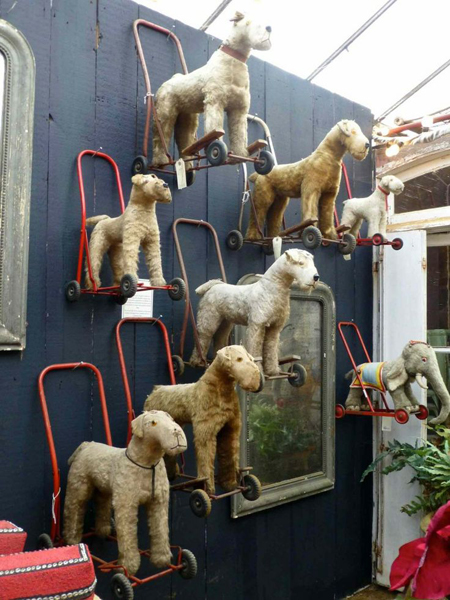 Seriously?  I've seen these before but never so many of them in one place!    My heart would have skipped a beat to see these in person.   What a fabulous addition to my collection one of them would be!  Melissa, if you're reading this, do you see the elephant?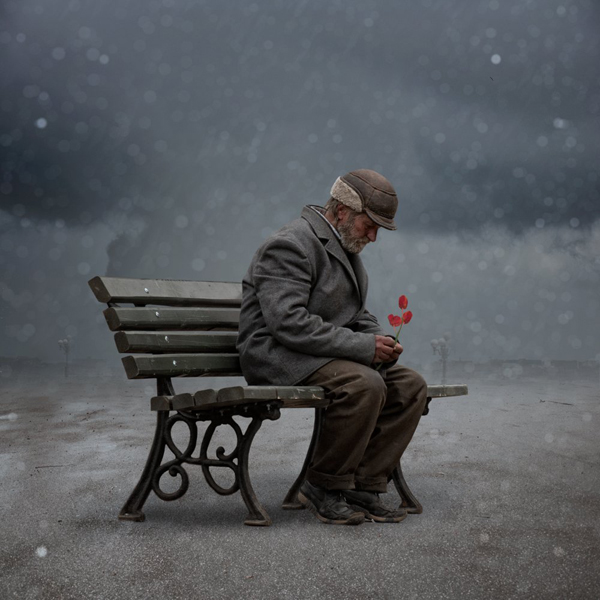 I like to think this man is dreaming of Spring, like I certainly am.  What do you think he's thinking?
Save
Save