I was recently inspired by another blogger to start sharing some of my favorite things.
Hope you enjoy seeing some of my treasures.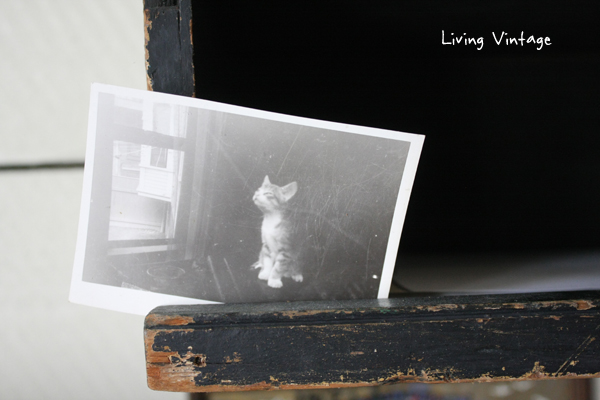 This photo of a very contented kitty is tucked into my cubby cabinet in our home office.  I discovered it at an antique shop many years ago and almost didn't buy it.  I'm glad I did — I smile every time I look at it.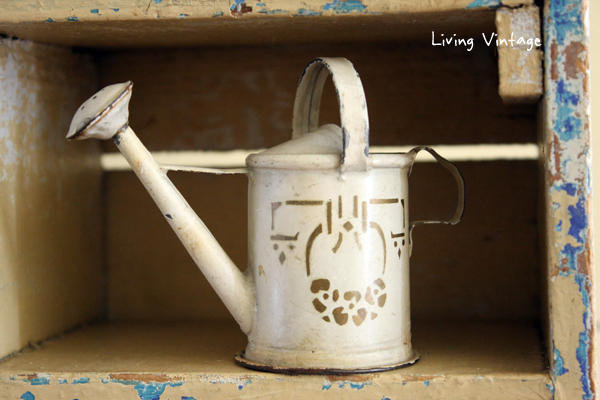 This miniature antique watering can is displayed with other miniature enamelware in our dogtrot.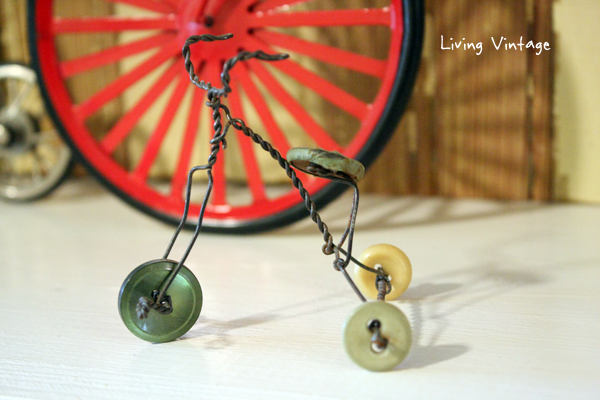 I used to be an avid mountain biker and began collecting miniature bikes several years ago.  This one, made out of buttons and wire, is one of my favorites.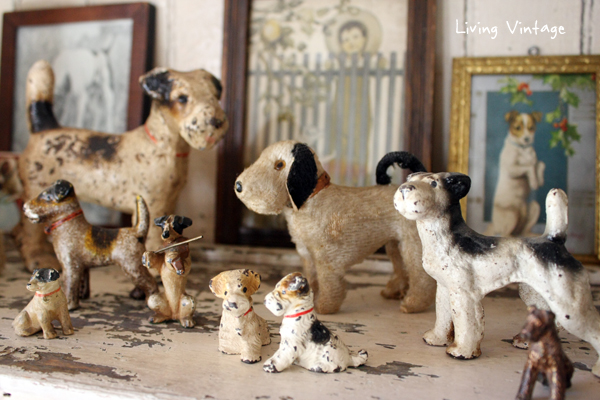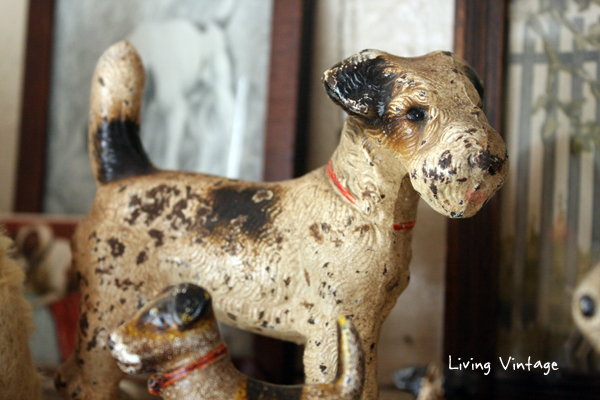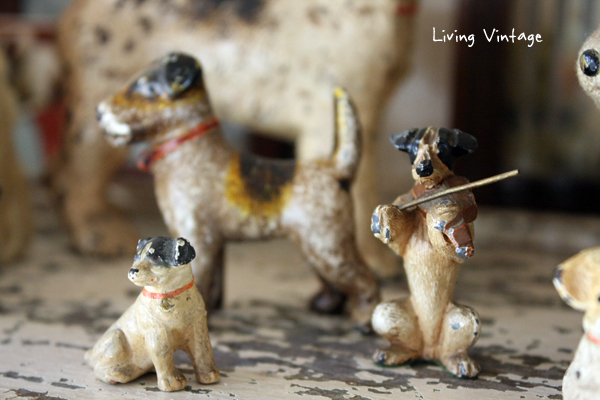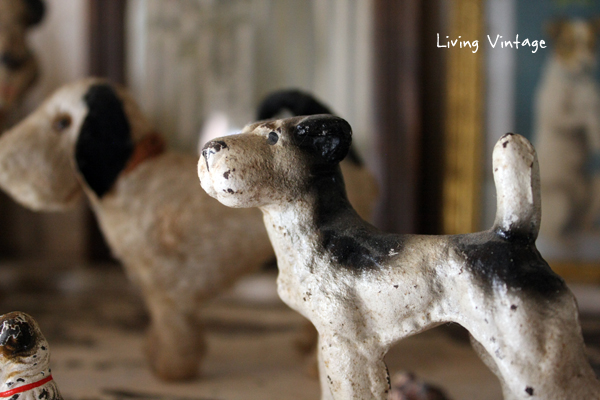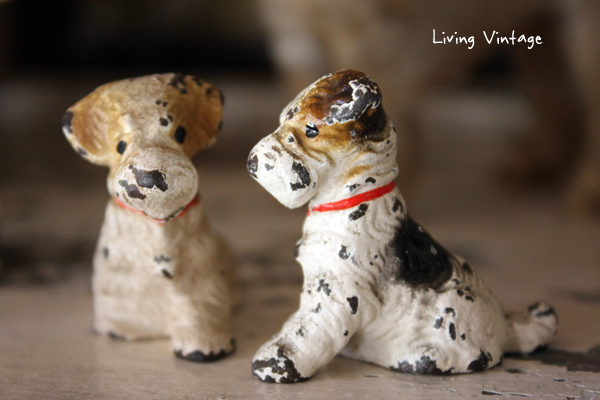 I never tire of looking at my antique dog collection.  The terriers are my favorites.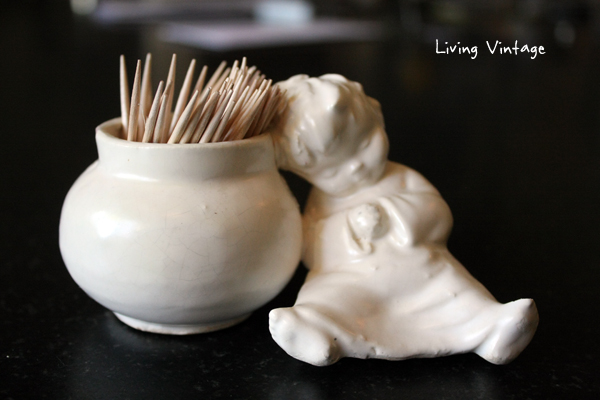 For many years I've used this tiny little piece of pottery to store toothpicks in our kitchen.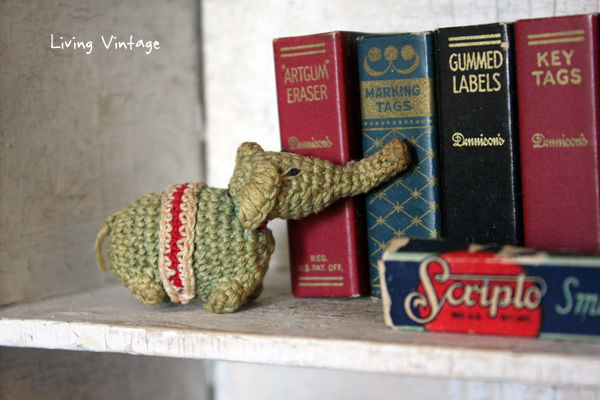 I bought this tiny crocheted elephant to give to my sister — she collects elephants — but I just couldn't part with it.
Sorry, Melissa!  You may get it one day.