We bought them at an antique show last Spring.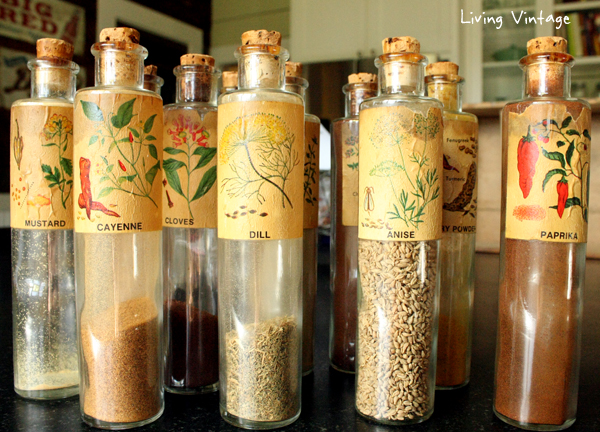 We loved them their shape, their old labels, and scent of old spice.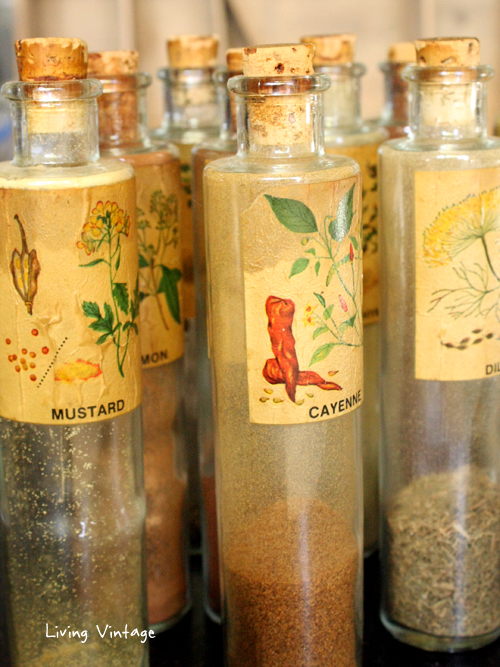 All eleven of them even had their original stoppers!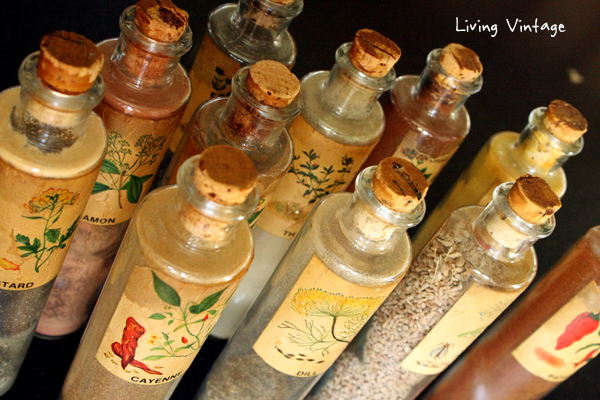 We thought the box they were displayed in was included in the price, but the dealer said 'no'.
We almost didn't buy them for that reason.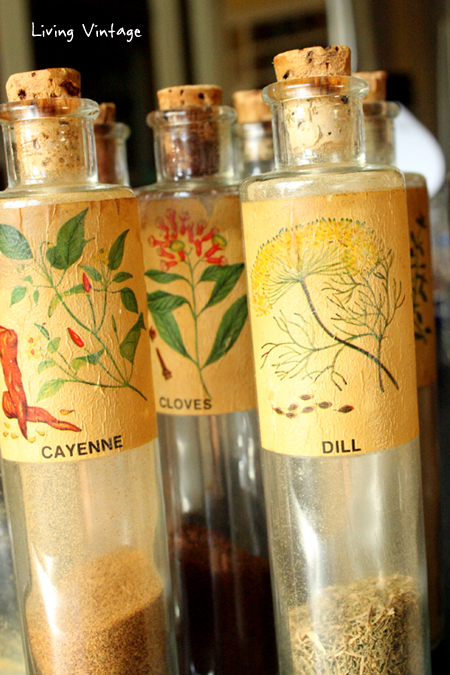 But we did buy them.  We didn't how we would display them, but we knew we would figure it out.  Until then, we stored them snugly in a kitchen cupboard.
Almost forgot about them.
Until recently.
Hello spice bottles.  Hello same quandary.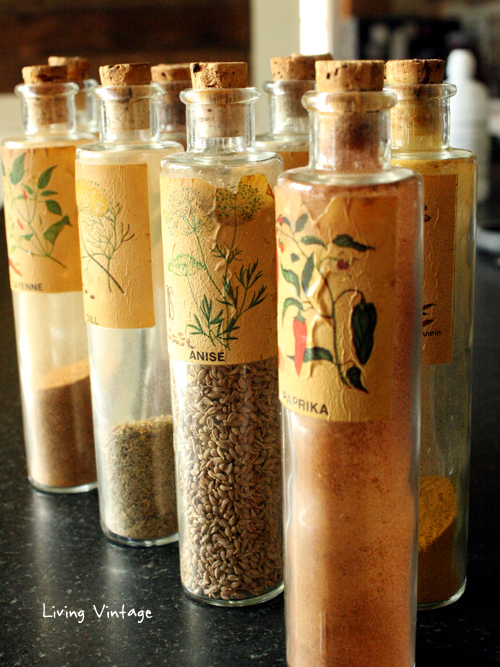 We still needed a box, a shelf, a display of some kind.
We almost bought a crate, but then, a thought.  Why not use my old seed box?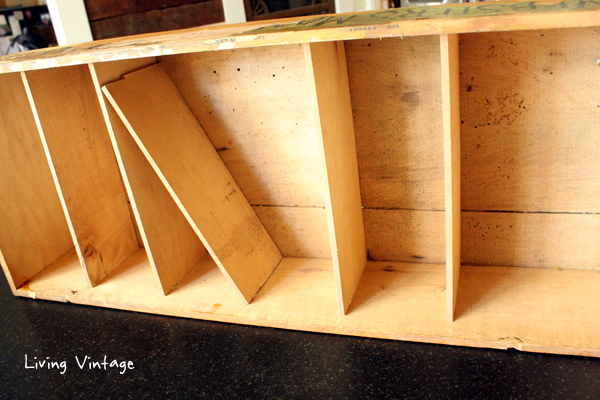 It was not-in-good shape when I bought it years ago.  Age and moves had deteriorated it to a point where I almost considered throwing it away.
The lid was barely attached with one piece of leather and the top was dry and cracked.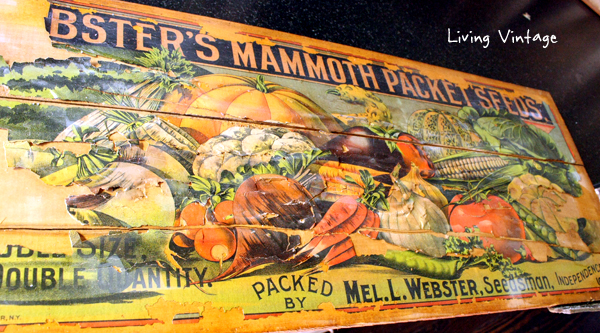 It sure looked like it would work.  Yes, it did seem so.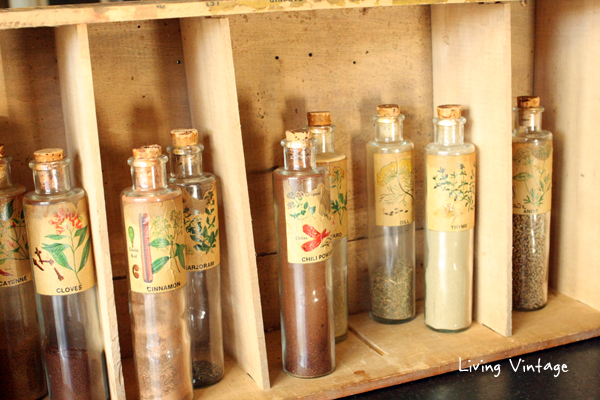 We decided to install a miniature plate rail to the box as a precaution against inadvertent bumps and subsequent shattering.
Then, a fresh coat of stain made the old box look rich.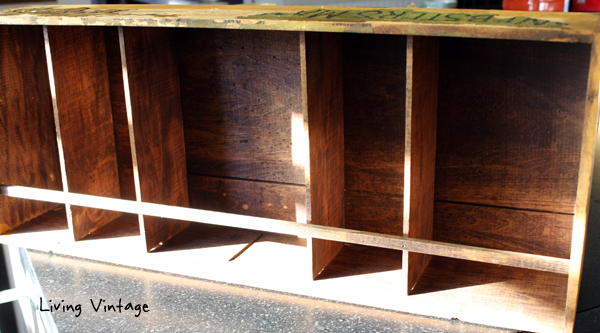 Insert our old spice bottles and some raffia.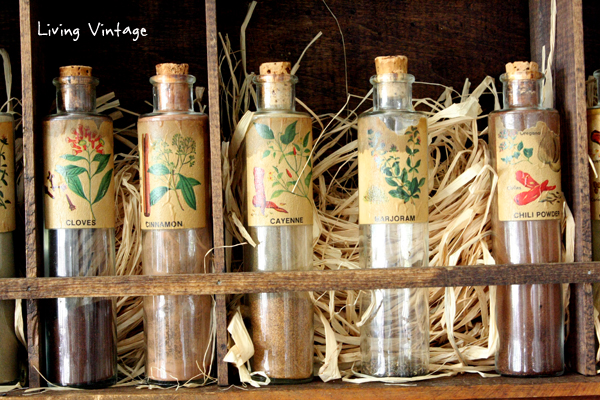 We hung it on the wall next to our pantry.
I like looking at them as I pass by.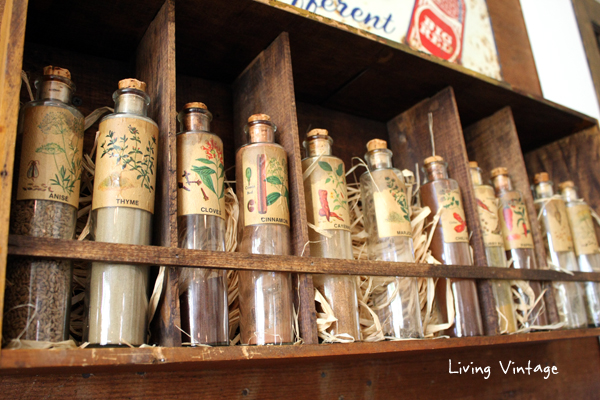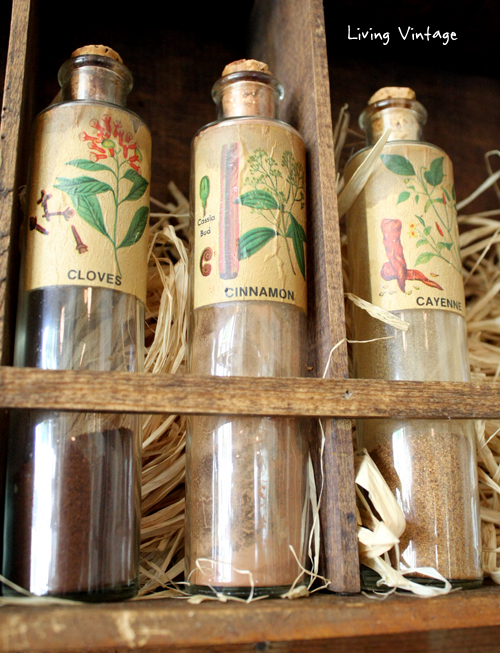 I say, "Hello, Spice Bottles."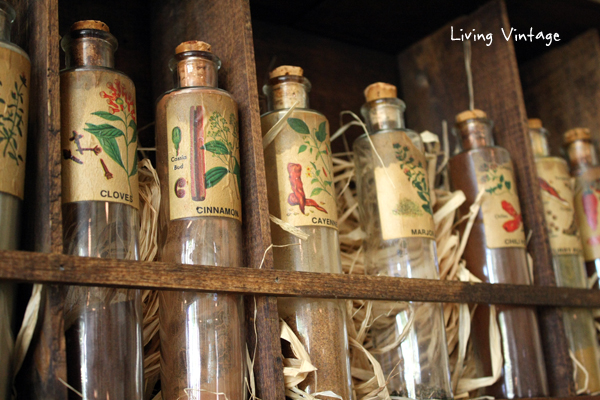 Not really.  I don't do that.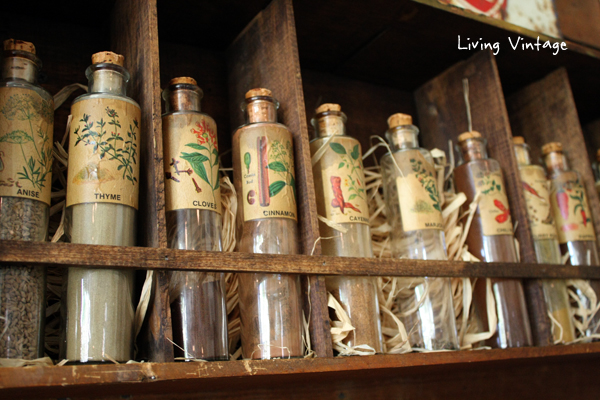 The seed box lid?   After a few coats of Mod Podge, it's now hanging above a doorway in our kitchen, displaying its pretty illustrations for as long as it can.