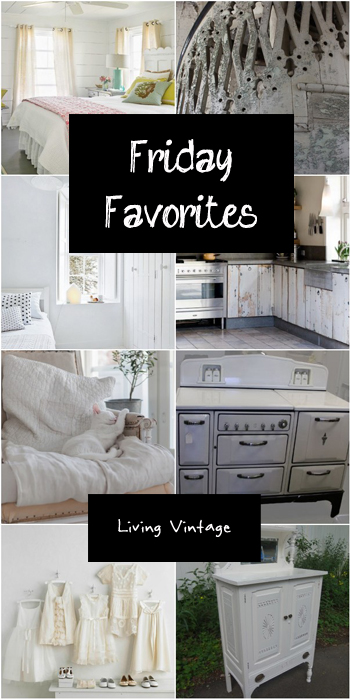 I can't believe it's almost February already!   Can you?
Oh my goodness, it's been a fabulous week in my blogging world.    Several rooms in our home were featured on the fabulous blog, Eclectically Vintage!   A few days prior to that our Facebook page surpassed 4,000 'likes', a major milestone.  Lastly, in the past month, I've received inquiries from a few companies who want to advertise on my blog.
All in all, I'm feeling very blessed and grateful.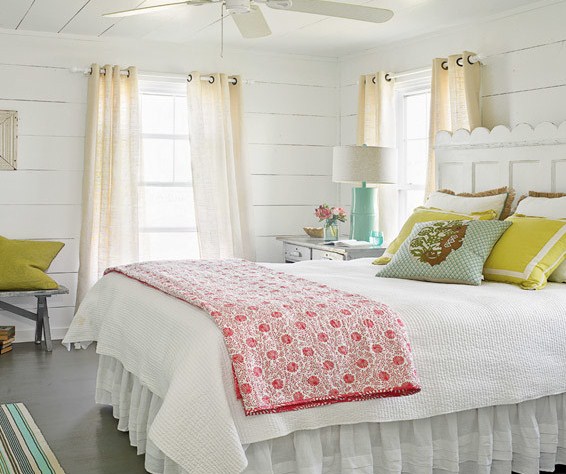 I love so many things about this room:  the touch of red, the pretty and plain white coverlet, the somewhat frilly bed skirt that's not too frilly,  the headboard that I do believe was made with an old door, and the shiplap walls.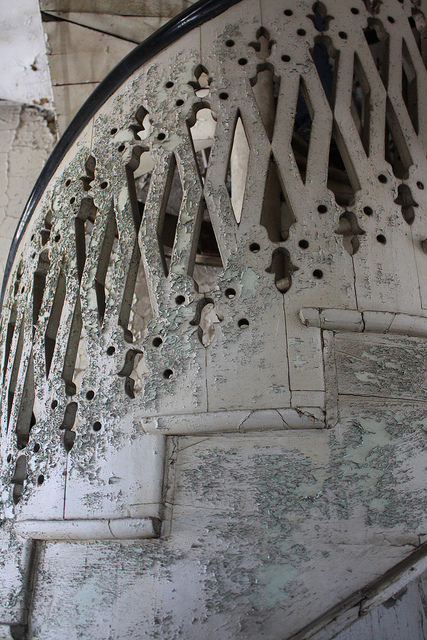 I just thought "wow!" when I saw this old staircase!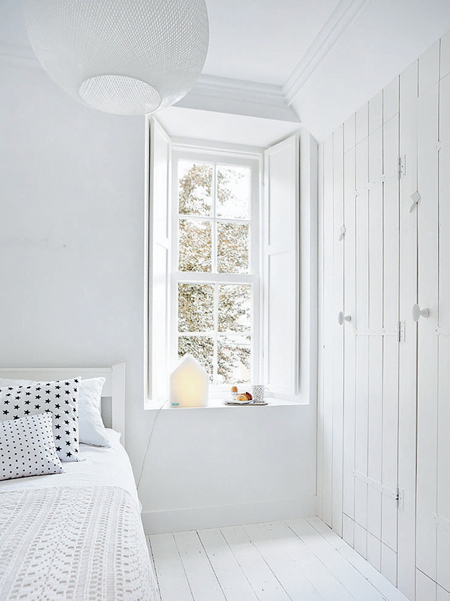 I love how refreshing and calm all white rooms are.  My favorite thing?  I love old-fashioned closets!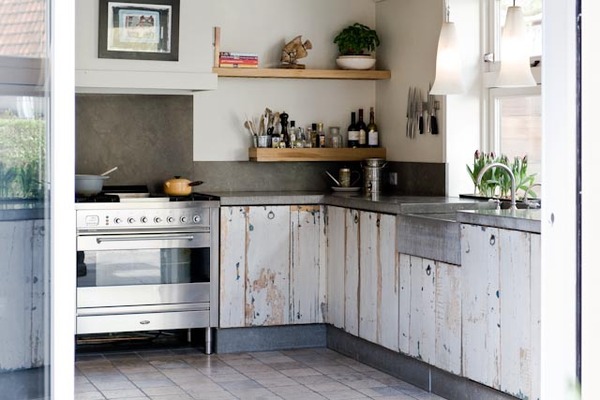 I adore these cabinets which appear to be made with reclaimed wood.  I also love their industrial sink.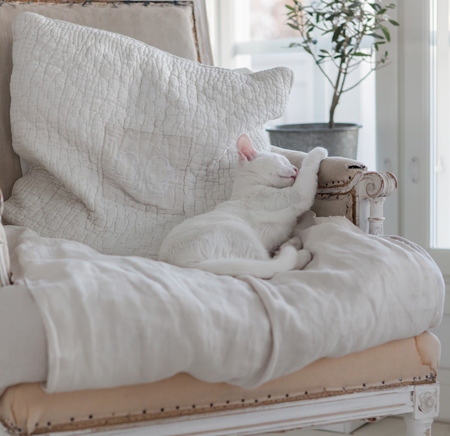 I smiled with I saw this very contented kitty, and when I noticed the gorgeous pillow and deconstructed chair, I knew I had to share it with you.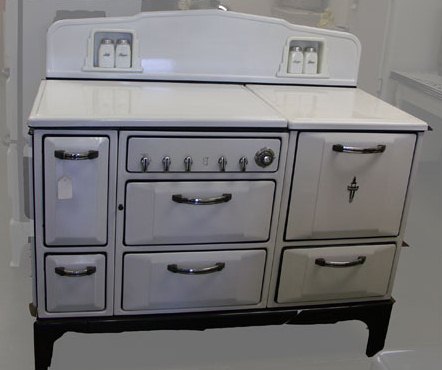 If we ever own another house, I want to buy a renovated vintage stove.   I didn't really have any idea where I'd find one, but now I do!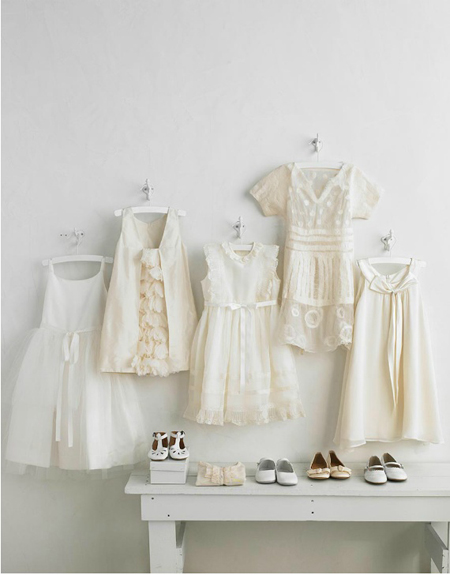 I lovvvve this displayed collection of baby dresses.  I'm not sure if they're vintage or not, but they're definitely vintage in style.    (By the way, this photo was shot by Raymond Hom — you can see more of his work here.)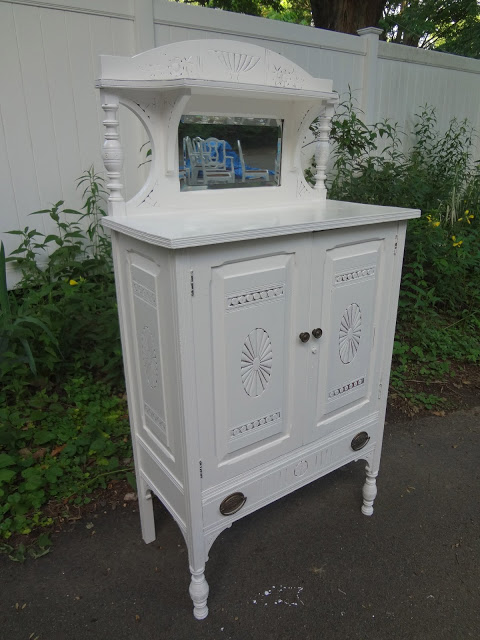 I literally gasped when I saw this sweet little cupboard.  I'd love to own it.  It would work so well in so many places, especially a small bathroom.