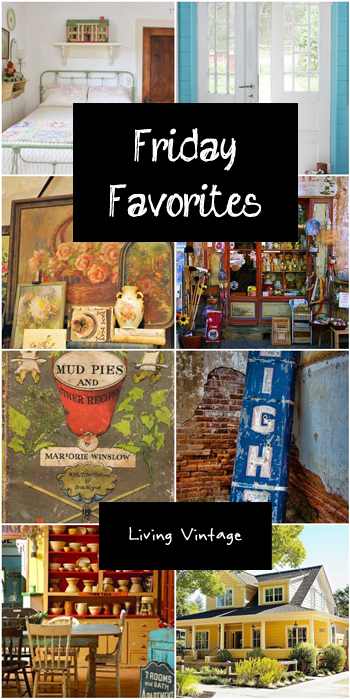 My apologies.
I've been absent for over a week from the blog, but it has been the week from HELL.
Let me tell you what happened.
We traveled to Austin on Christmas Eve to photograph a family. We stayed overnight and headed home on Christmas Day. Before departing Austin, we stopped to eat breakfast at an IHOP, the only restaurant we could find that was open.  While we were sitting there, waiting for our table, a small family walked in with their little boy.  The little boy is obviously sick:  lethargic, nose dripping, coughing, etc. … and I thought, "Oh my God, here we go."  Sure enough, I started feeling bad on 12/26 and Mark came down with it a few days later.  After 8 days, I am just now feeling well enough to wash a few loads of clothes and check email.
Chalk it up to one of the worst flus I have ever had.    Terrible!  So bad, that my Mom postponed her Christmas celebration until later in January or February.
If that wasn't enough, we got home and our refrigerator had died. It still had power but it wasn't cooling. Fortunately, we bought the extended service plan, BUT with the holidays the soonest they could come out to assess the problem was on December 30th.  The part has been ordered, and the repair is scheduled for January 8th.  So for this two weeks, we've been roughing it.  Fortunately, we were able to save some of our refrigerated food in a few coolers, and the food that was ruined is covered under warranty.
So enough about me.  How was your Christmas and New Year?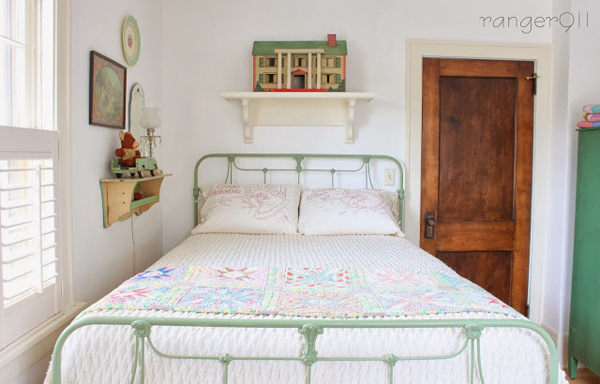 I dearly LOVE everything about Vickie's bedroom: the iron bed (and the color), the fabrics, the touches of red, the dollhouse above the bed, and the darling little shelf.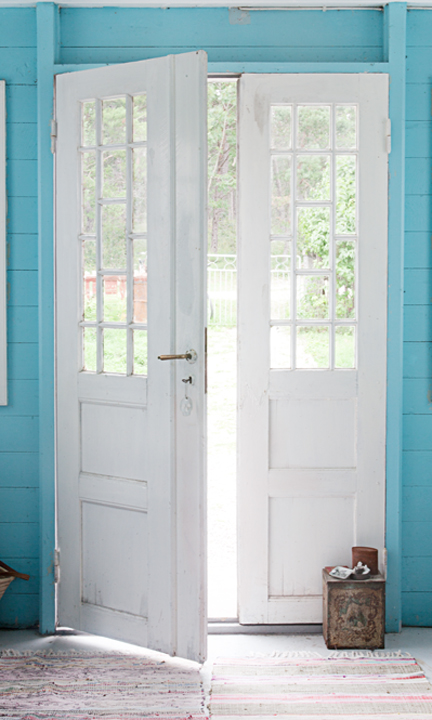 I'm always on the lookout for French doors like these!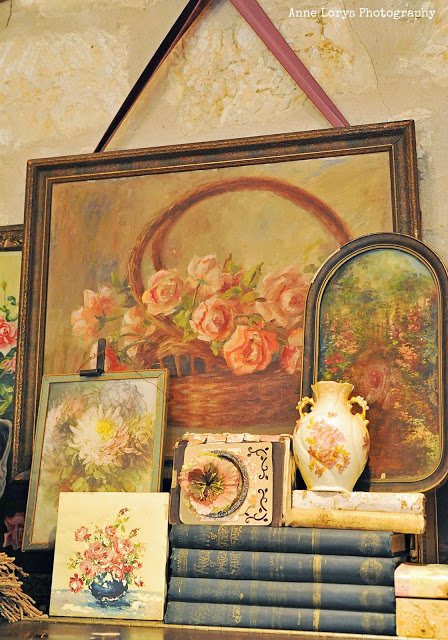 I love this collection of bright and happy floral paintings, don't you?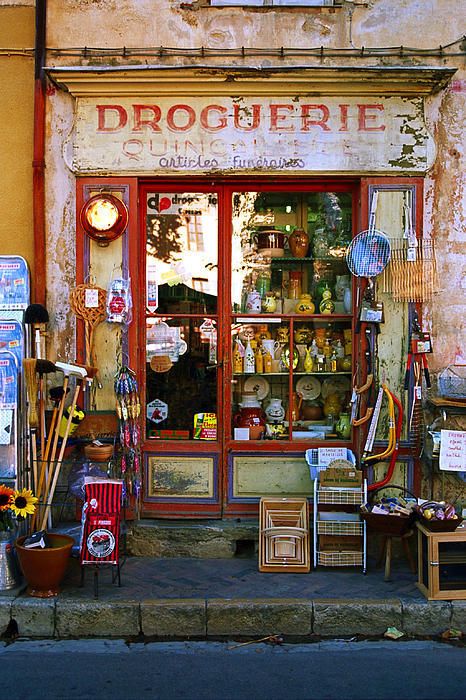 I love the colors and eye candy in this one photograph.  If I saw a little shop like this, I'd want to go inside, wouldn't you?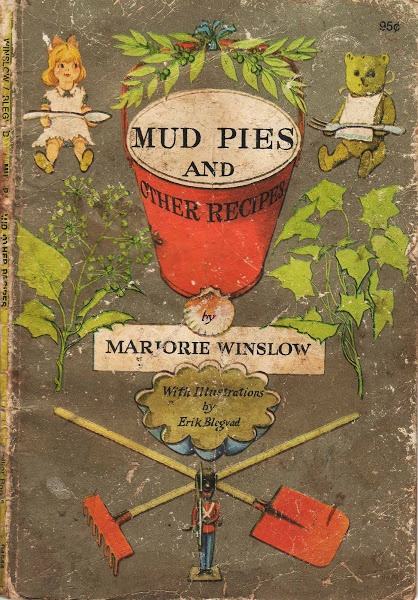 I grinned when I saw this little book.   My sister and I made mud pies when we were very young.
Such a wonderful bold blue in this old "light" sign.    I'd love to own it.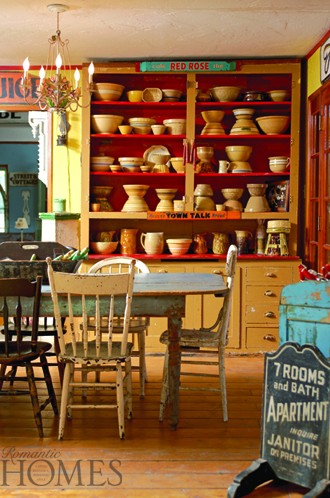 This eclectic dining room is so fun.  From it's mismatched chairs, to its bold colors, to its old signs, I love it all.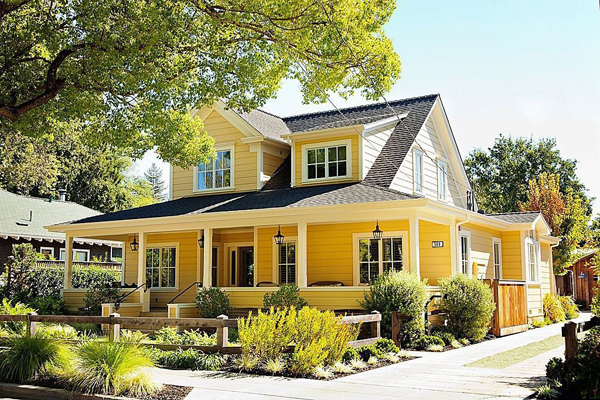 Farmhouse architecture and a sunny disposition, how could I NOT love this house?