As I was working on this post, I wondered:  who got up in the wee hours of the morning to brave the crowds on Black Friday?
A few years back, a friend asked me to go shopping with her on Black Friday, but I had to respectfully decline.   I'm not an early morning riser, first of all, and have never wanted to shop with the crowds.  Plus, I try to get most of my shopping done throughout the year to avoid having to buy everything in just two months.
Whether you got out or not, I hope you're having fun filling your Christmas list.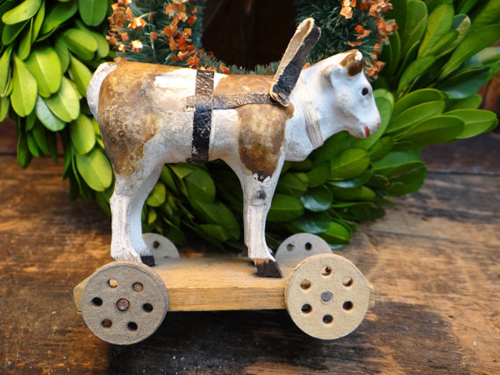 If you saw my post about our master bedroom reveal, you know I love pull toys.  I don't own a cow pull toy yet, but boy, I'm tempted to start a small collection.  This one, offered by exploremag, is for sale at a very reasonable price.
I love the patina and lines of this little rubber truck made by Sun Rubber Company, don't you?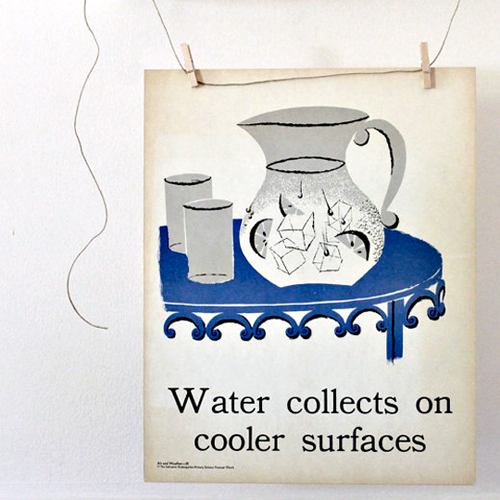 This school poster was used as a teaching aid for weather studies.   Wouldn't it be wonderful displayed in a vintage kitchen?   It's one of three school posters for sale over at Hilltop Cottage.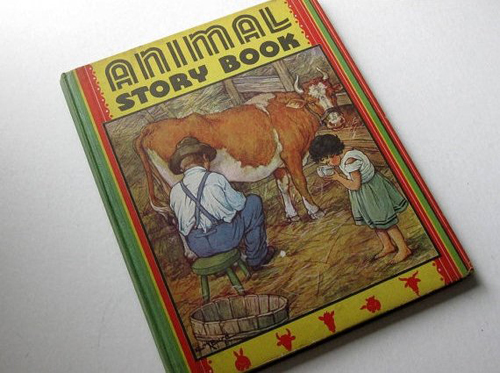 This darling book has the most wonderful illustrations of children, cows, bunnies, horses, kittens, and pigs.  Judy at Emmy Lucy very obviously shares my love of vintage illustrations and toys.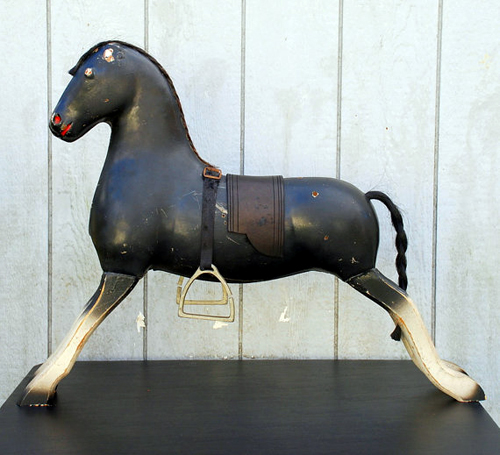 This vintage horse was once a rocking horse.  Obviously, the base is missing, but it has such a lovely stance and color, I would display (and love it) 'as is'.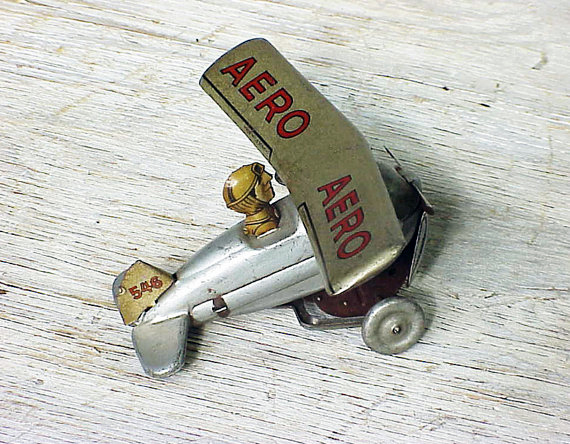 This little German toy plane is just the cutest thing ever, and it's still in good working condition, according to Rusty Spoke.  Just wind it up and it flips.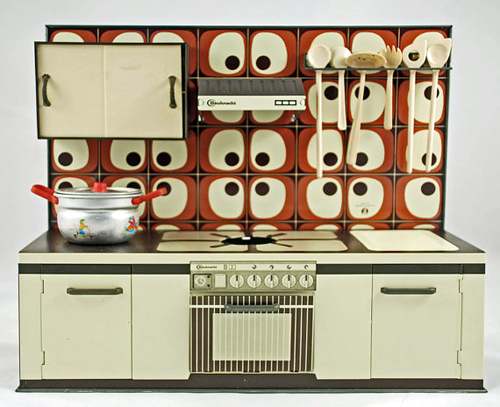 Mid Century Modern is not my thing, but I love miniatures so much that I immediately liked this little toy kitchen.  It's also a vintage German toy.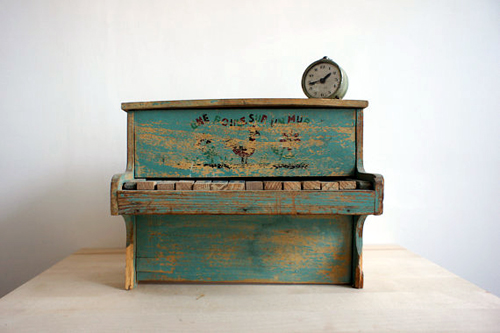 I agree with Marmen at French Attic Finds:  this is indeed the sweetest little wooden toy piano I've seen in quite some time.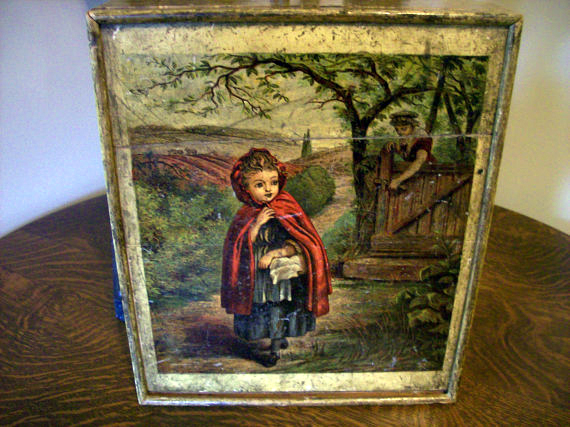 Please, you must take a closer look at this set of Little Red Riding Hood Victorian puzzle blocks.    The 30 blocks each have 6 sides and the game is to match any of the six illustrations shown.   Victorian puzzle blocks are so difficult to find in good condition and this set is in very good condition.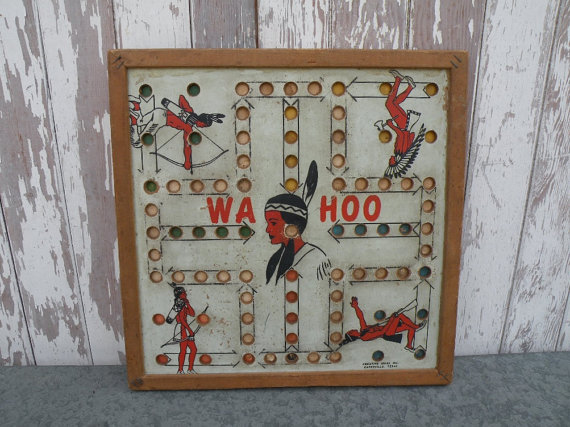 This vintage gameboard would be so fun displayed in a child's room!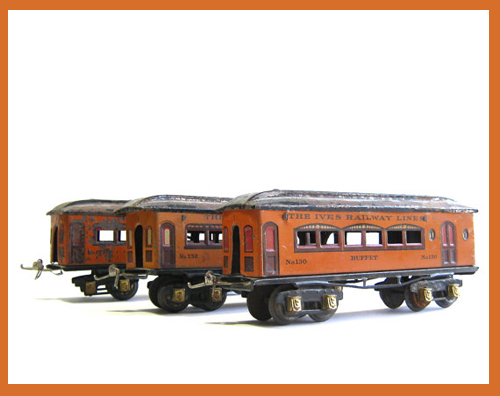 This set of three little train cars would be so cute displayed on a shelf.  I love their orange color.  Oh, and if toy trains are your favorite toy, Dairy Farm Antiques has railroad items for sale.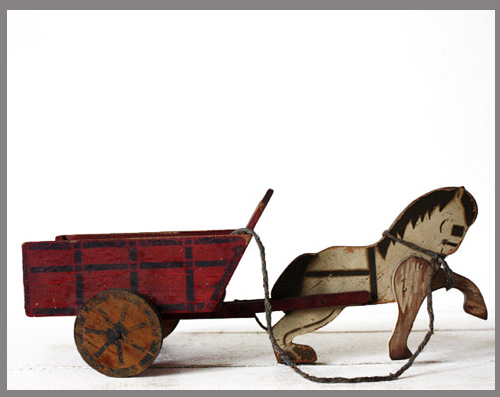 This little toy horse and cart are French and date to 1940, according to seller.