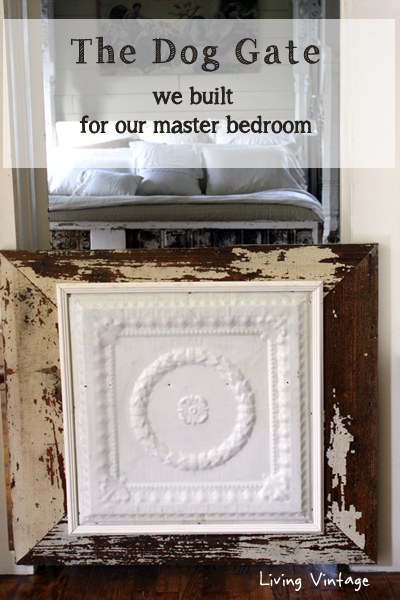 I mentioned a few weeks ago that we were seriously thinking about putting in a dog gate, and I shared some ideas.
I knew all along that I wanted to buy (or build) a dog gate that coordinated well with how we renovated our master bedroom.
I had a eureka moment when I realized we had a few ceiling tins left over in our garage.  I asked Mark to make the dog gate using it and some of our reclaimed wood that still had some chippy paint.
I'm so happy with it!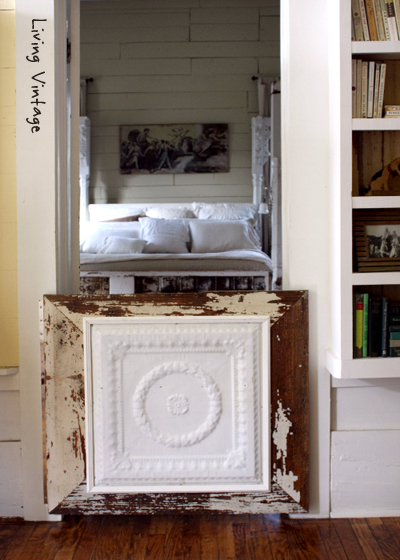 After he built it, we slathered it with satin polyurethane to prevent exposing our dogs to possible lead-based paint.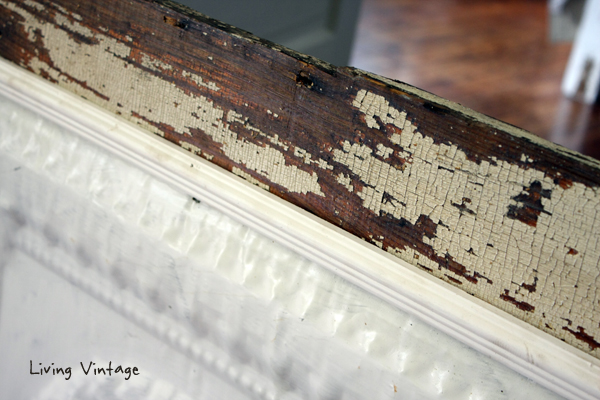 The top of the gate is a little less than 3 feet off the floor (33.5″ to be exact).  So far, our dogs have not attempted to jump over it, not even once.  They don't even act like they're the least bit interested in crossing to the other side.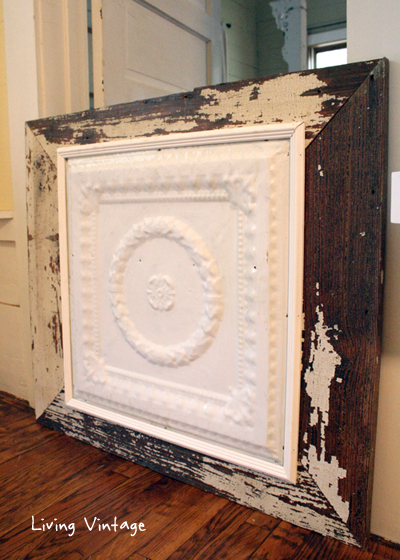 We used a very basic latch to keep the gate closed.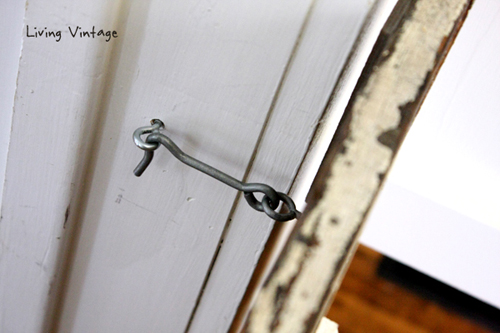 We haven't decided what we're going to do with our guest bedroom yet.  It will all depend on how we eventually finish out that room.     Plus, I'm still on the lookout for an antique gate!