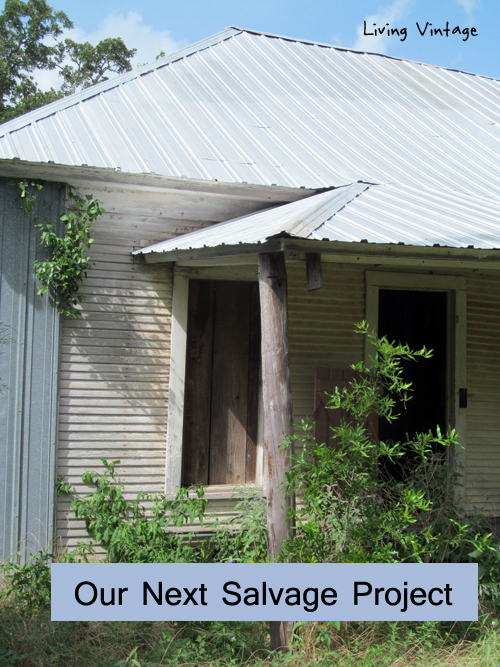 This owner contacted us when we were deconstructing the old place in Crockett.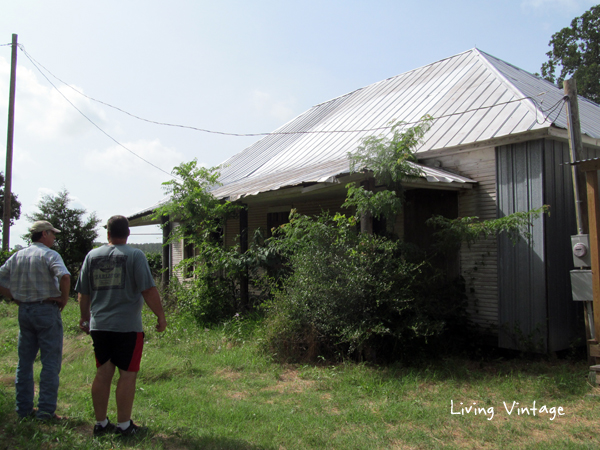 We met with him in June. He told us his great grandfather built the place.
In the recent past, the place was used as a party room for bored high school students.
It was also used to store hay.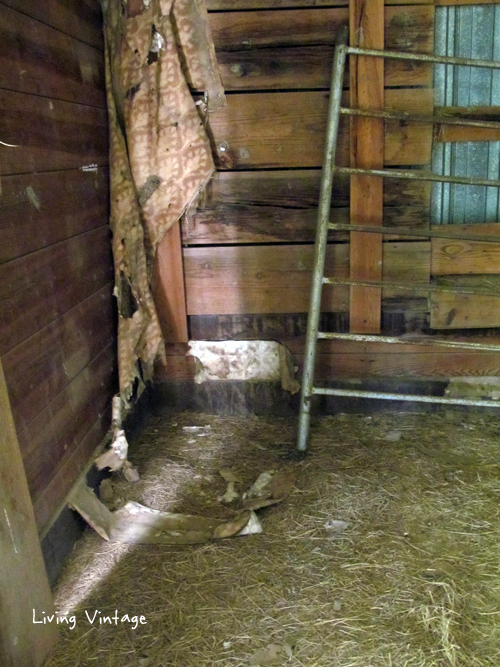 Now he just wants it gone.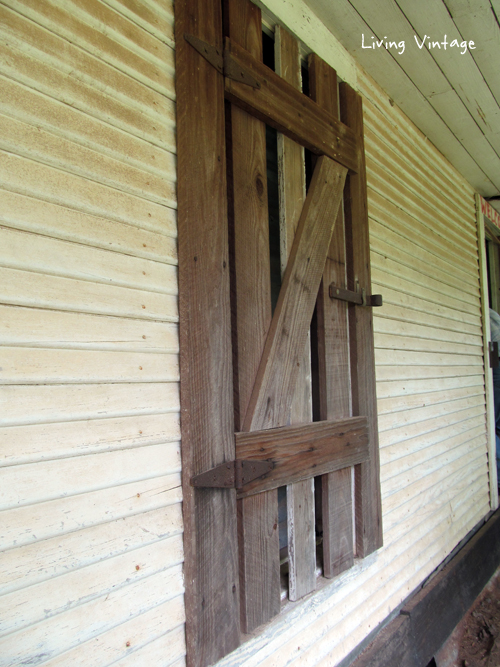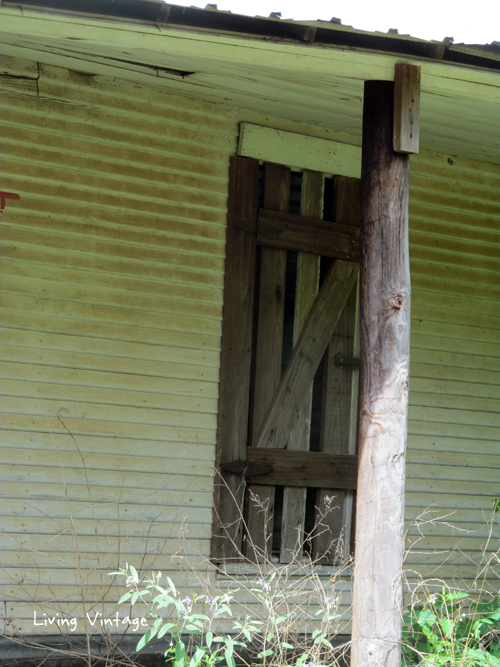 It's a little house — I'm guessing about 800-1,000 square feet.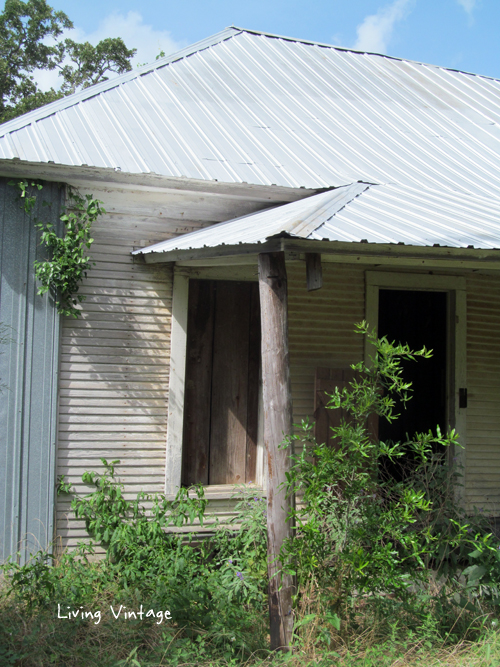 It's got lots of really good tin …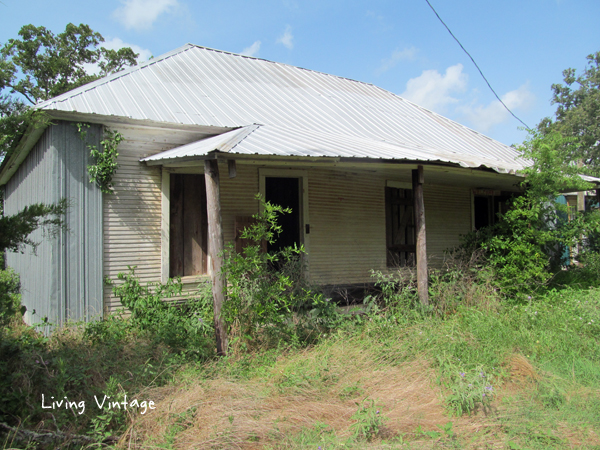 … and shiplap.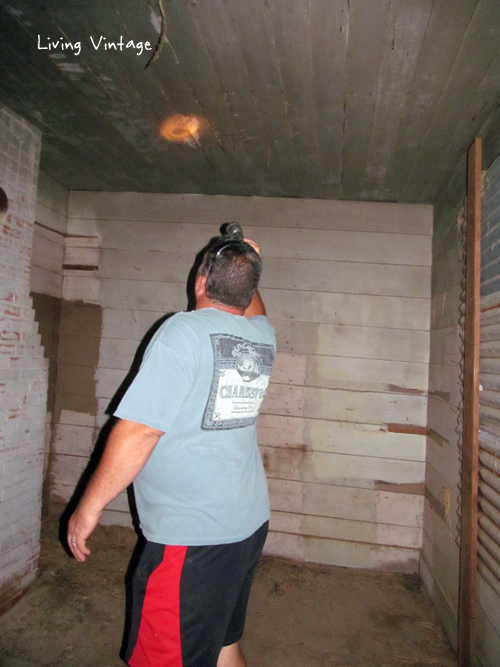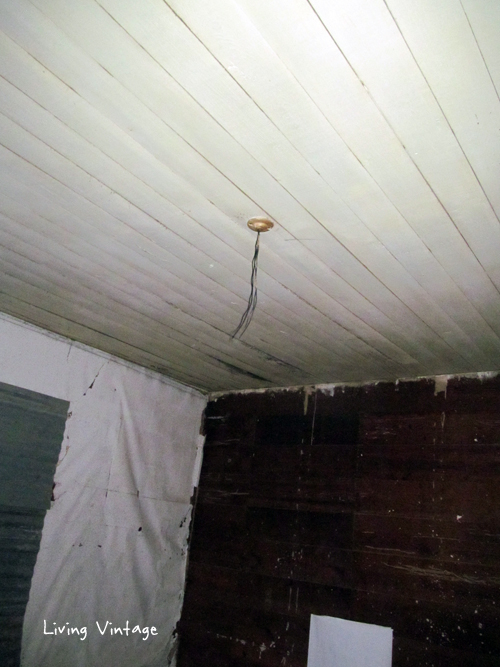 And that's the two reasons why we told him we'd do the work, but it would be November at the earliest.
At the time it was way too hot, and we had way too many home improvement projects to work on.  As a matter of fact, I threatened to hang my husband by his toes if he agreed to take on another salvage project before our master bedroom and living room were done.
Those projects are now done.
Our terms have been agreed to.
We start next Monday.
I hope this little table is still there when we get started.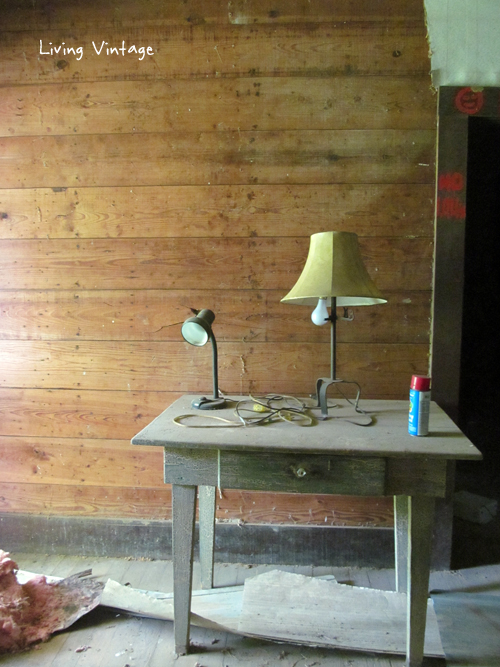 After this project is done, we'll start on our projects in Jacksonville.  At least that's the plan.