In addition to working on our master bedroom, and our big lumber sale, we carved out some time recently to prep our antique ceiling tins for our office ceiling.
I saw an antique tin, patchworked ceiling on Pinterest many months ago that I just loved.
Over the past several months, we've bought ceiling tins where we can find them, mainly at antique shows and stores.  My mom and sister also had 5 ceiling tins that they were willing to part with.
We finally have enough for our home office ceiling.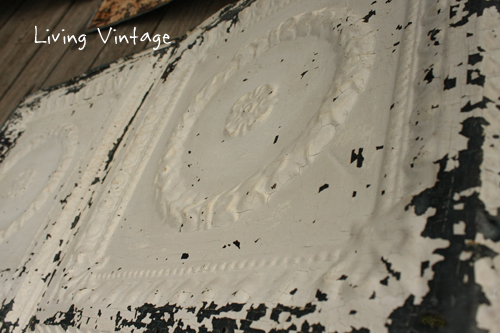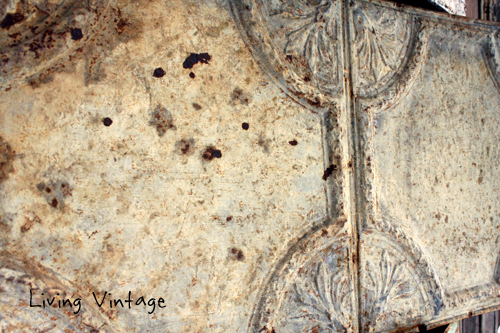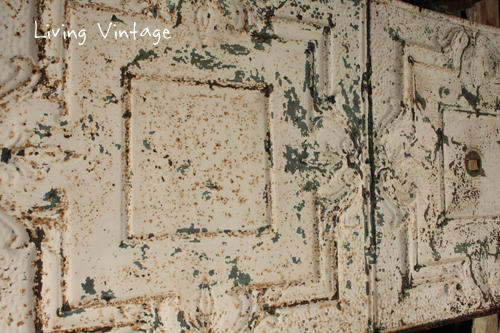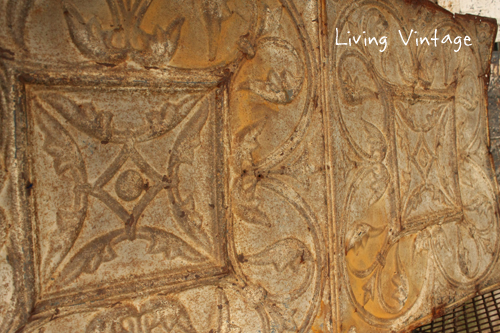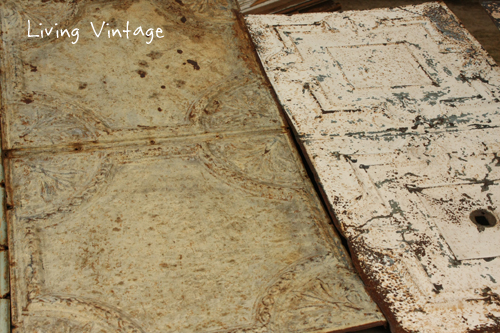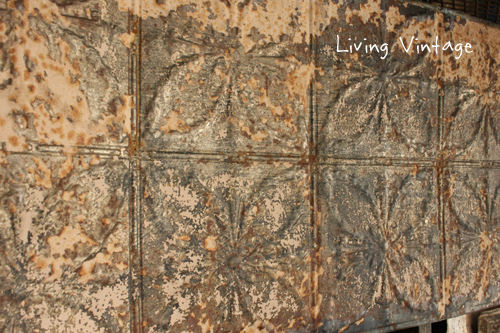 I think we have about four total of any one design.
They were pretty grungy, so I cleaned them with dish soap, a little bleach and a nylon brush.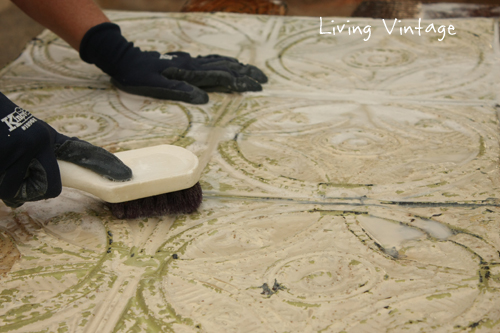 Then I laid them on our trailer and they baked in the sun for a few hours.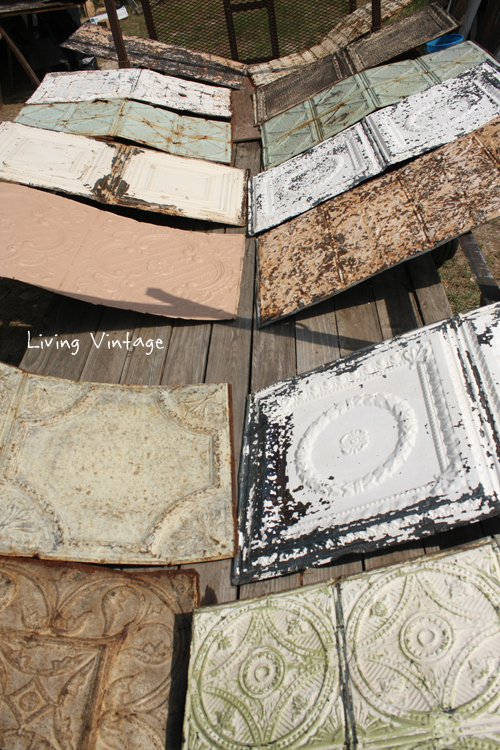 After they were totally dry, we sealed them with clear satin polyurethane specially formulated for metal.  The sealing helps to prevent any more paint from flaking off.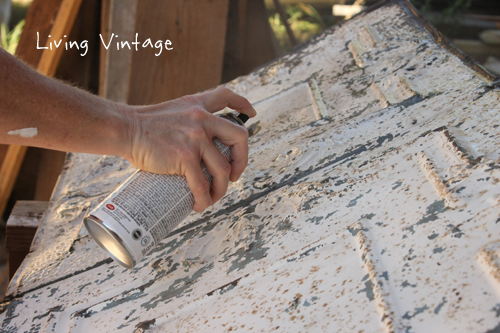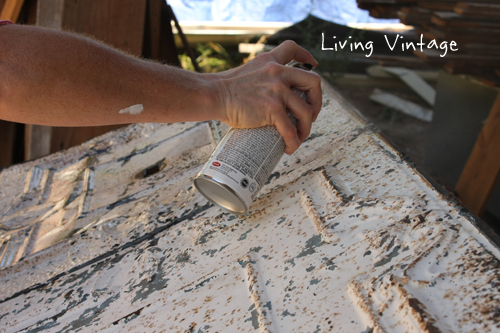 It also helps to amplify and deepen the colors a bit.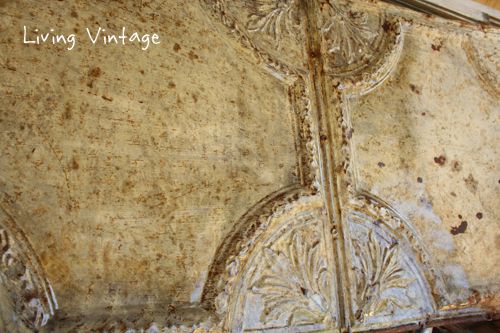 This photo shows it relatively well.  The left side of the tin is wet with polyurethane.  The right side hasn't been sprayed yet.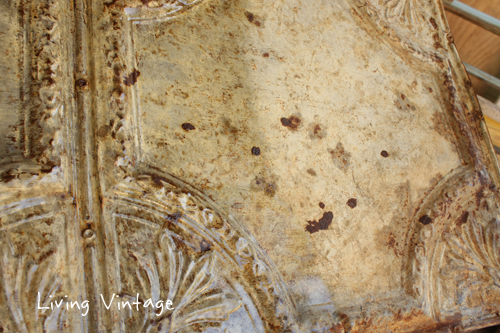 The colors will dull some after the polyurethane dries.
We're going to try to install them next week.  That's the hope, anyway.
[Update to my original post:  We did install our tins and we love how it turned out.  You can see our finished ceiling here.]