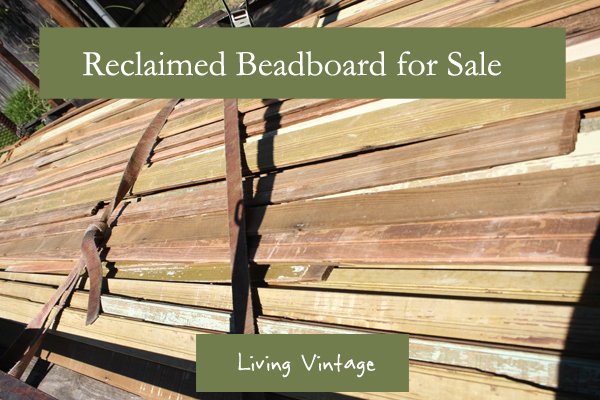 Remember our reclaimed beadboard project in Bryan?    Well, a few weeks ago, I got a call from Katie.  Did we want some of their leftover beadboard?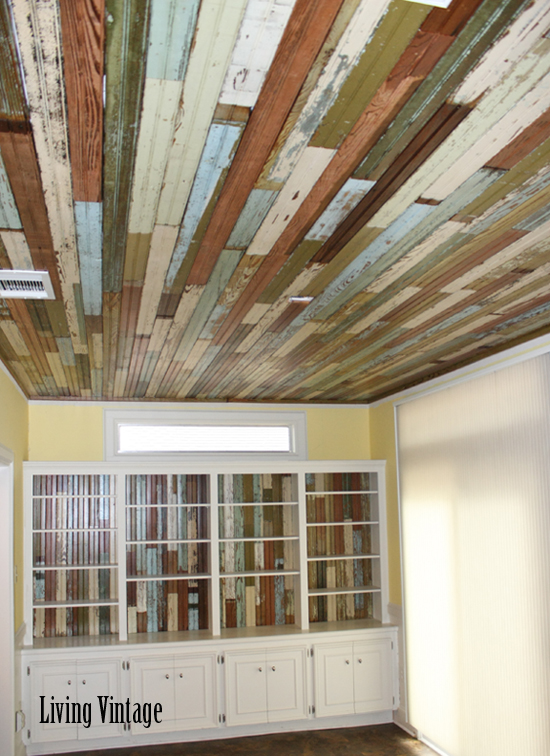 After asking how much she had left, my answer was a wholehearted "heck yeah!"
We made the trek to Bryan last weekend to pick it up.    It's all for sale if you're wanting old, reclaimed beadboard with original paint.    Speaking of colors, the boards are predominantly in shades of green and dusty rose, but there are some in white, yellow, and blue.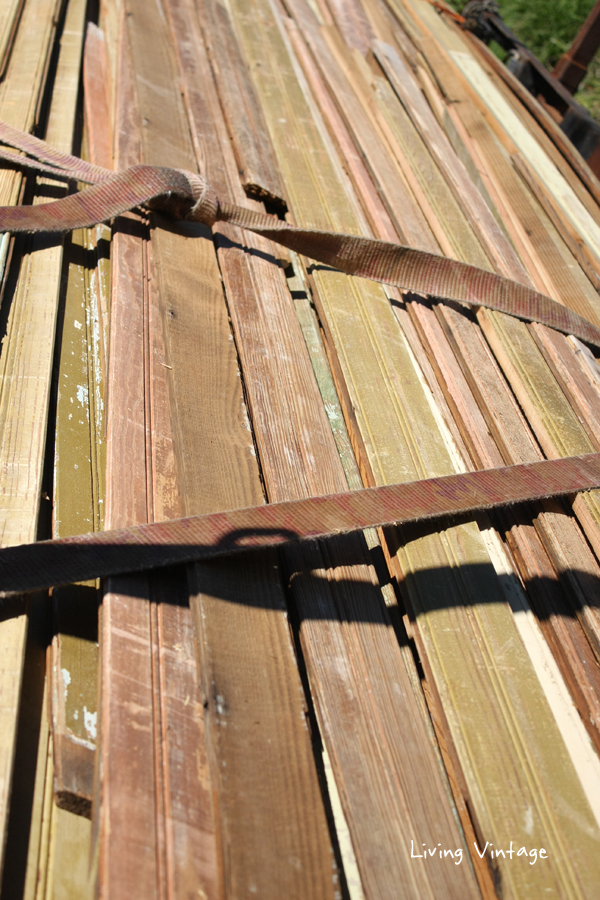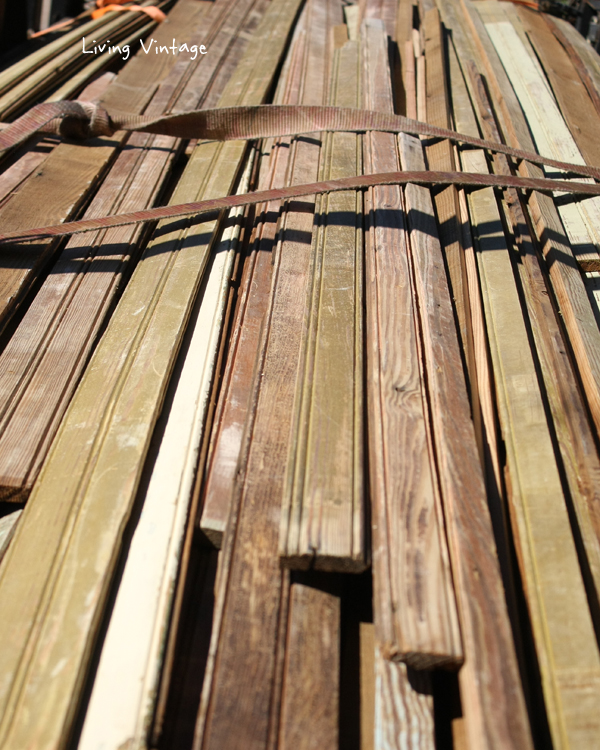 We didn't measure every stick as we loaded our trailer, but there were many 16′ pieces.    I estimate that we have at least 500 square feet available.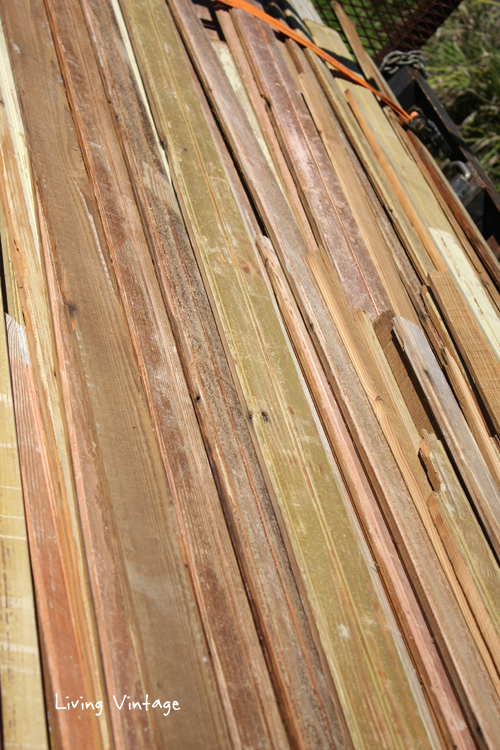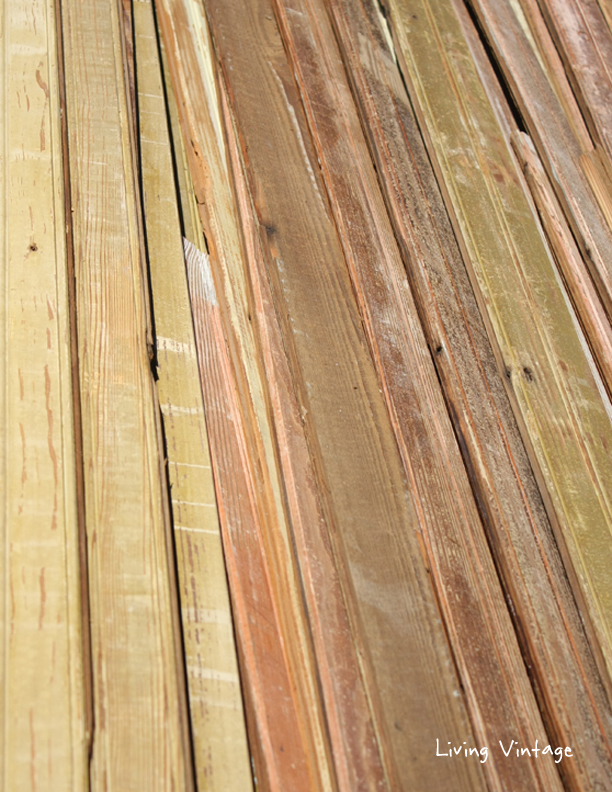 We're asking $4 a square foot, and we'll deliver it for free within a 60 mile radius of our location near Alto, Texas, provided you order $300 or more.  We will also ship nationwide for a reasonable delivery fee.
Please note that the reclaimed beadboard we have in stock may not be in the colors shown in this post, so please do contact us if you are interested, and we can provide you with photos of our current stock.
I'll also be listing it on Etsy soon, but feel free to contact me directly if you're interested before then.