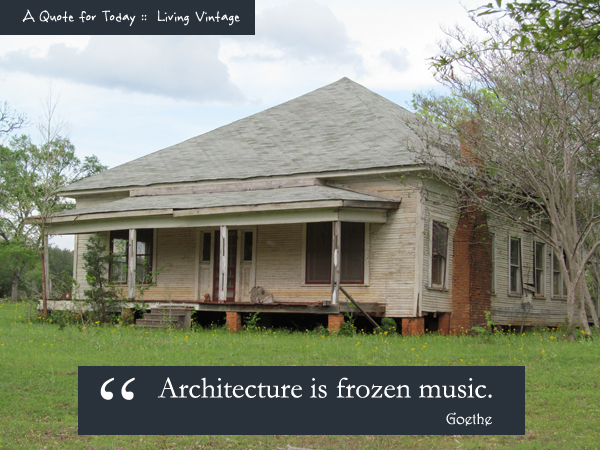 I wanted to show you one of the old, abandoned houses near our home.
Located about a mile down the road, this old place is set back from the road about 100 yards.  It's barely visible during most of the year because the trees and brush are so dense in this area.
I remember the first time I saw it.  We were driving home during wintertime, and I was staring out the window in kind of a fog, lost in thought … and then I saw it, and I felt the rush every time I see a lonely old house like this one.
One day we tried to walk out and get a closer look, but the land it's on is contained by a very tall fence and 'no trespassing' signs every few feet.   I respect that.  Plus, folks around here have guns and aren't afraid to use them, so we weren't going to chance it.  So this is the only photo I have to share with you (and it was taken with a zoom lens).

P.S.  If you'd like to pin the image without the quote, here you go.