Just a quick post to show you how we finished the ceiling in our home office using the tins we cleaned and sealed a few weeks ago.
I took several shots when the ceiling was almost done lying flat on my back on the floor.  This one was the best of the bunch.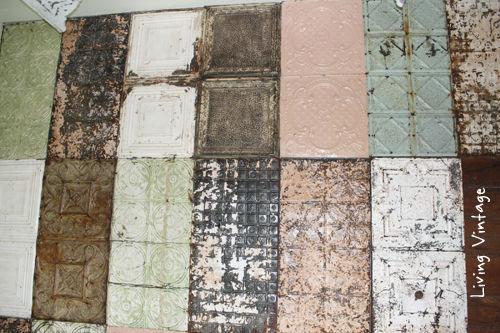 You can tell the ceiling isn't done because you can see a little bit of the wood ceiling underneath my logo.
Here they are all finished and gorgeous.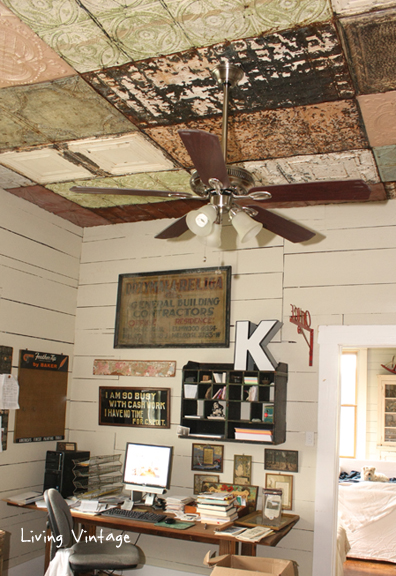 Oh, and the "K"?  That's a recent Etsy purchase from the shop, Backroad Antiquities.
(Last time I looked, they had another "K" and other old letters available if you're interested.)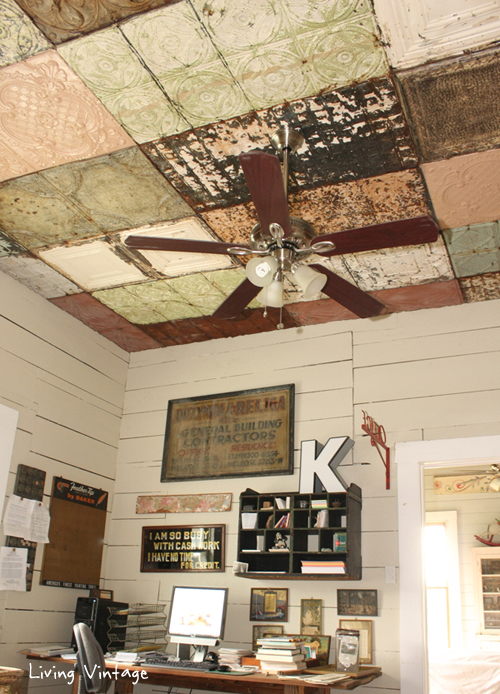 Well, I think they're gorgeous.  What do you think?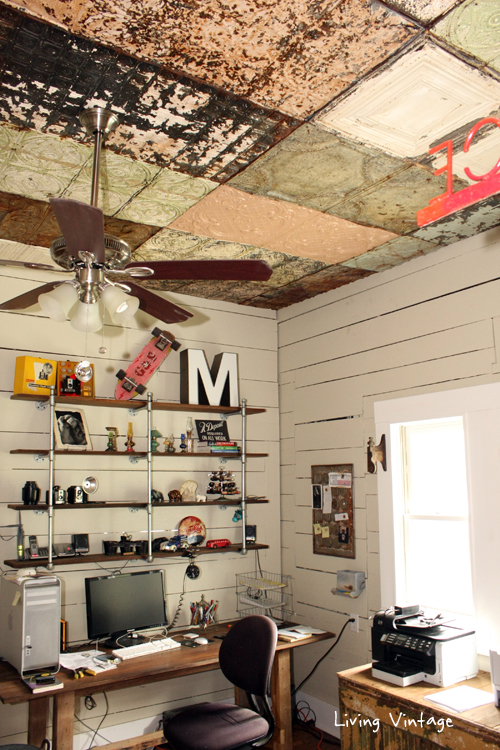 My only complaint is that you have to look up to see them (versus if we had installed them in a bedroom where we would see them all the time).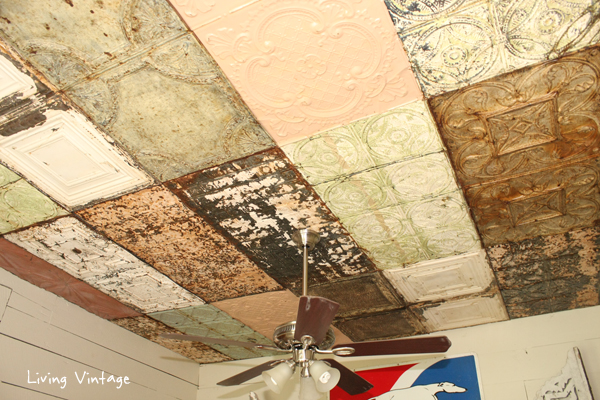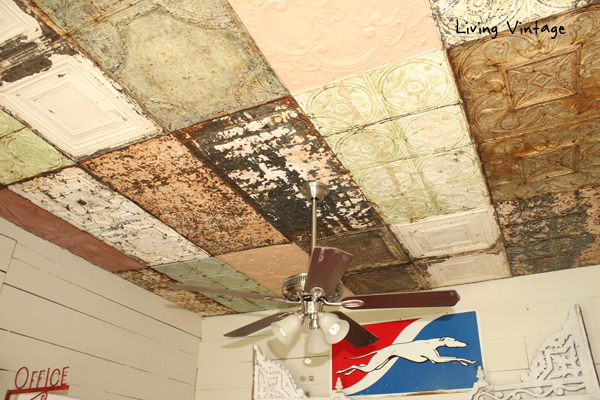 Still, I'm absolutely, positively thrilled with how they turned out.  I do love looking at them.
These last few shots show you how we finished the edges:  we just cut down several tins.