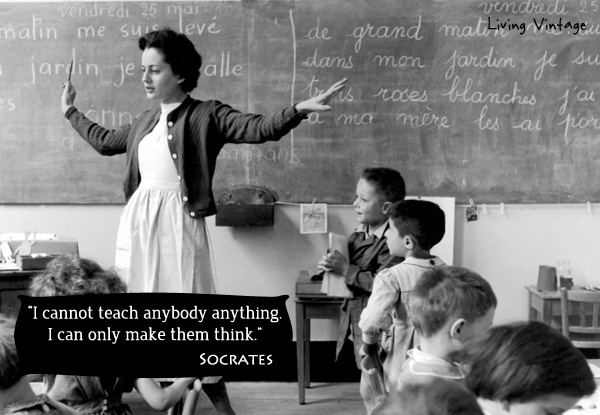 Did you ever have a teacher you loved?
I sure did.
All of them were 'hard' teachers. You know what I mean, don't you?  Teachers who were strict, had high expectations, wouldn't take any guff, that expected you to study and come to class prepared.
To a shy little girl like me, I wanted their praise and approval.
Over time, I learned discipline and developed a lifelong passion for learning new things.
How about you?