Did you see the post on Hooked on Houses a few weeks back about the old Texas farmhouse that's for sale?
It absolutely blew me away.
Absolutely.  Positively.  Gorgeous.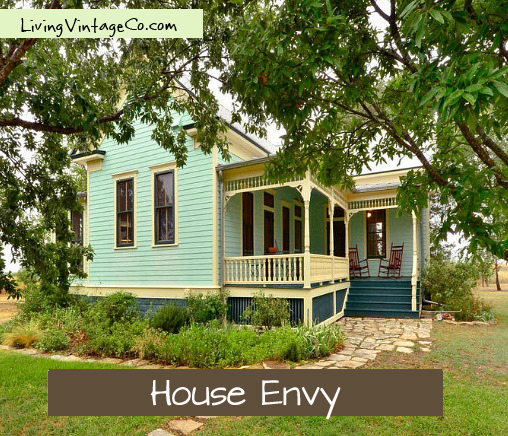 Any home with a front porch gets my attention, but an old farmhouse?  Yeah, gets me every time.
I love the paint colors they chose, don't you?
The new kitchen is suberb and renovated in a vintage style.    I'm normally not a fan of darker wood cabinets, but the custom cherry cabinets with fireslate counter tops are perfect for this home.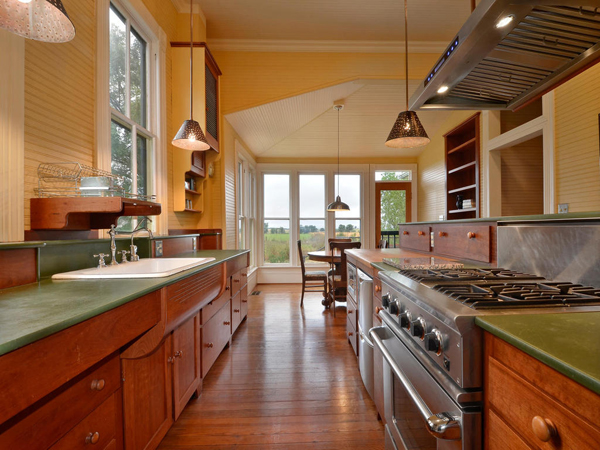 OK, by this point, I was sold on the place.
However, I just about died when I saw the beadboard walls and ceilings throughout the home.
Oh.  My.  Goodness!
You can never have too much beadboard in a home (that's a personal philosophy of mine), and this home delivers.
Seriously ….  WOW!
This old and incredibly lovely place is located in Manor, Texas.  If you're not familiar with that area, Manor is a short commuting distance from Austin down Highway 290.
If Mark and I were looking in that area, this home would be a real contender.
To see more photos and details of how the homeowners renovated their lovely home, click here.