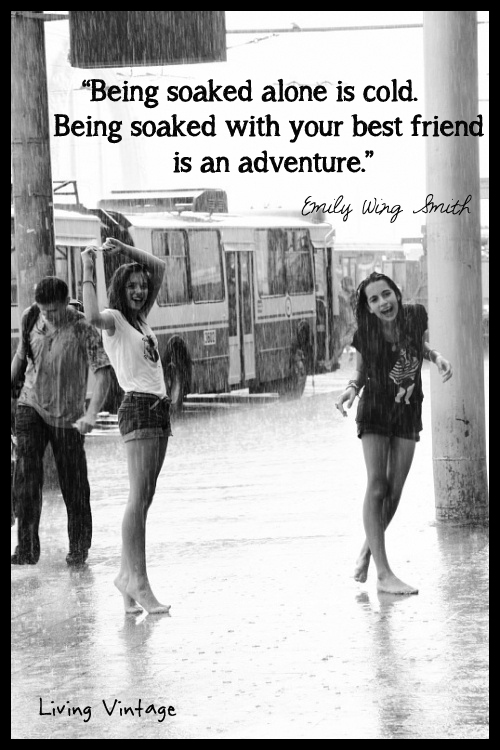 via
We got some much needed rain last night, and I am so thankful.
We hadn't received a drop of rain in several weeks!
The rain prompted this post.
The image and quote reminds me of the wonderful, good time my sister and I had, many years ago.
We were shopping at Round Top and it started to rain.
Everyone we saw ran for cover.
We continued to shop, arm in arm, beneath one umbrella.
  You see, we were happy as can be.  We were young, delighted to spend time together, and we both love to go antiquing so much! 
We got the giggles, and we couldn't resist saying to a few passerby's:
"What are you running for?  It's just a little bit of stinkin' rain!"
******************************
I read and appreciate every comment. Thank you for letting me know what you think!