Hello, everyone.  I must say that this week has been wonderful with all the praises I've received about our new vintage industrial kitchen.
It's motivated me to tell you about one of our other home renovation projects that's photo ready:  our home office.
Yep, that's done also.
Or mostly done.
(Are home renovation projects ever really, truly done?  Um, I don't think so!    In fact, I'll say NEVER!   There's always some new treasure to find!)
Anyway, until I find the quality time to write that post, how about some wonderful workspace inspiration?  Vintage industrial home offices, of course!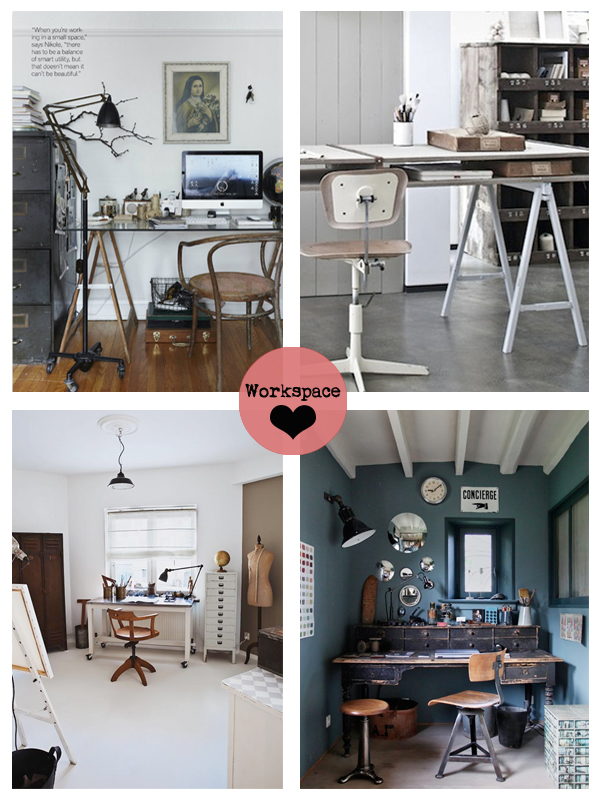 Please do let me know which one is your favorite!
Until next time, hope you have a great weekend!

******************************
I read and appreciate every comment. Thank you for letting me know what you think!