We're back home from a short trip to Austin.
Mark had photography business he had to attend to, and I decided to tag along.
About half the time when he has a trip he needs to take, I'll stay home — we have two dogs and traveling with them can be a hassle, especially in the Texas summers, so I'll elect to stay home with them.  Also, I stay home sometimes just because it's nice to have "me" time.
However, this time he needed my help with a family portrait shoot, and even if not for that, I decided I wanted to go this time.
I had shopping to do.
WE LOVE TEX-MEX

Food was on our mind when we first arrived in Austin and one place we definitely wanted to visit was our favorite Tex-Mex restaurant, Enchiladas Y Mas.    This little dive was about 10 blocks from our former home, and we ate there frequently.
But we would have driven further, no doubt, because their food is that good.
We both miss it.  We have not found a comparable alternative in East Texas (yet) and whenever we get a hankering for mexican food, we always think of Y Mas.
I am salivating again just writing about it.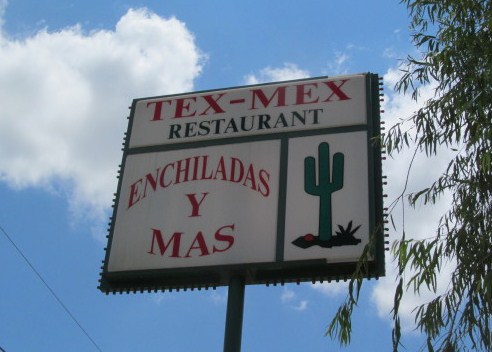 Mark always orders the cheese enchiladas, which I adore also, but I always get another dish so we can share.
The enchiladas are so addicting!  The sauce is thick and rich, and you can tell they are not stingy with their sauce and cheese!  It practically runs off the plate.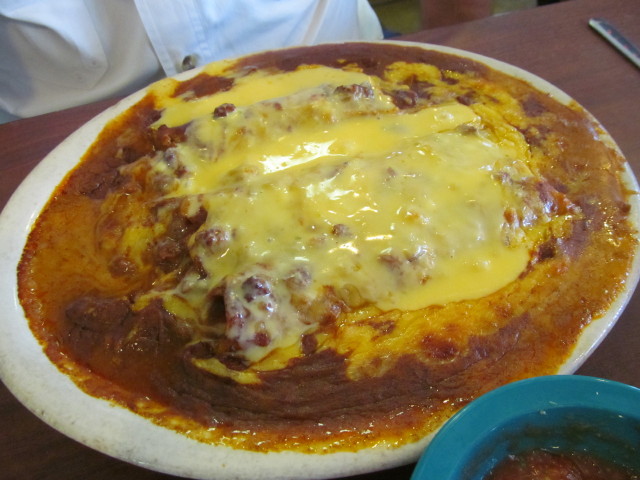 As for me, I almost always order their chicken fajita tacos.  The restaurant always provides extra tortillas, and it's always enough meat for 3-4 tacos, so Mark gives me one of his enchiladas and I give a taco.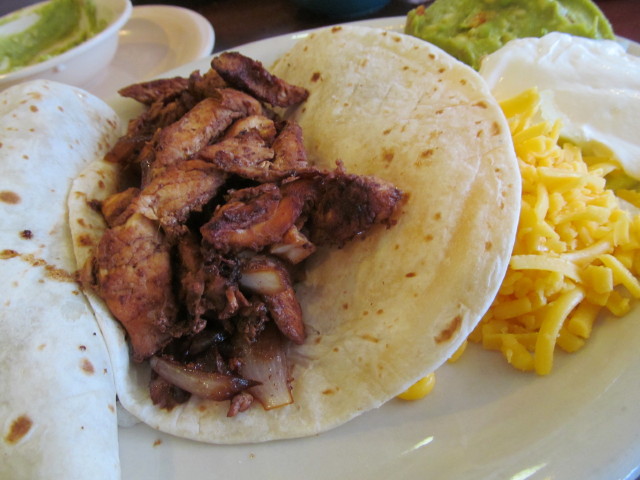 Oh, and in case you're wondering, our dogs napped in air-conditioned comfort in our locked vehicle while we chowed down.
THE REASON WE WERE THERE
After we filled our bellies, we drove by the new H-E-B that Mark was contracted to photograph.
He always likes to drive by each of the commercial buildings he's been hired to shoot as soon as possible to do some prep work, including checking the orientation of the building relative to the direction of light during the day.
With professional photography, it's all about the light, so what direction the bulding faces is incredibly important.
That building is super impressive.  It's certainly not your "typical" grocery store.  It was built where the old Mueller airport used to be, and they designed the building to look like the old terminal.
Here's one of Mark's dusk shots.  Nice, huh.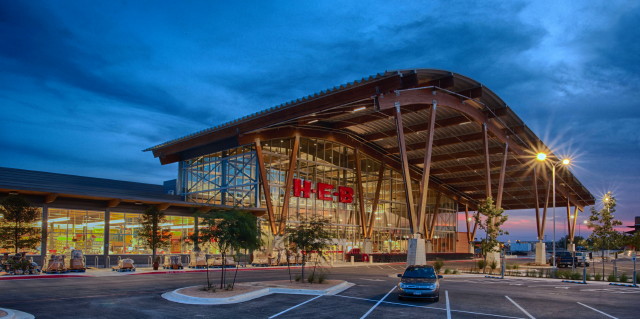 We also drove by the second location that Mark had to shoot.  I took the dogs for a short walk, then waited for Mark in a nearby, really cute pocket neighborhood.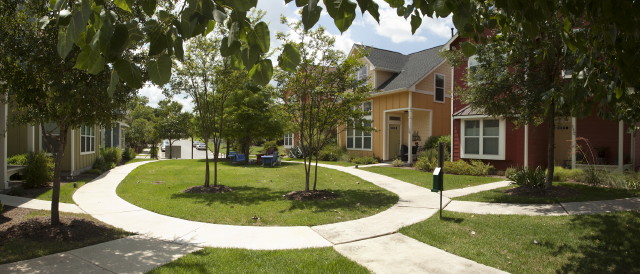 FABRIC DECADENCE
I wanted to stop in and browse Wildflower Organics.  We'll be decorating our master bedroom soon, and I wanted to shop for bed linens, if only to get inspired.
Years ago, I bought my Shabby Chic chaise lounge from them, and I have always, always LOVED their beds and I covet their linens.
I think you will agree that they are decadent, luxurious, GORGEOUS.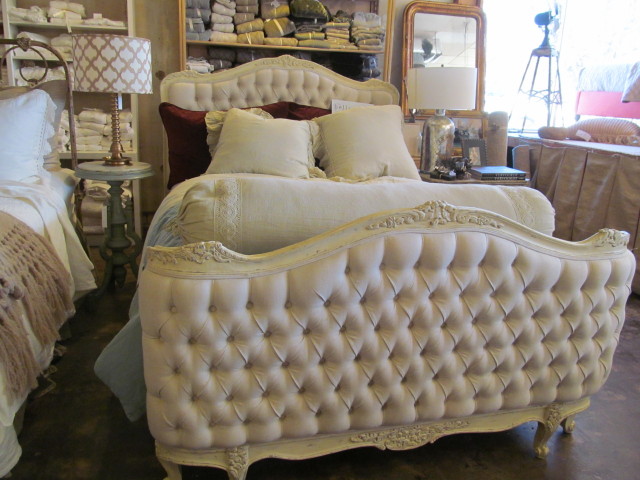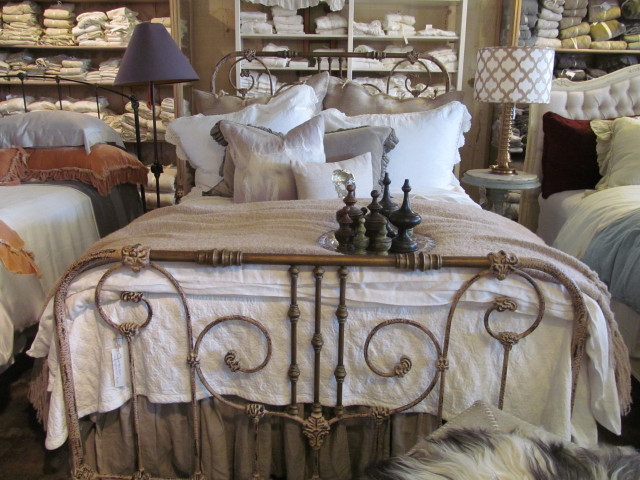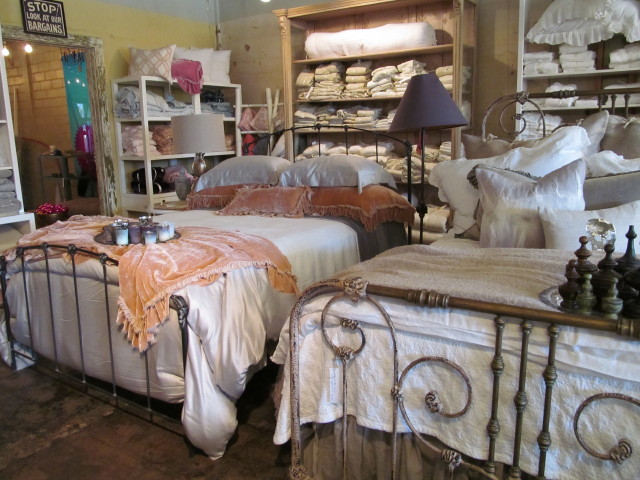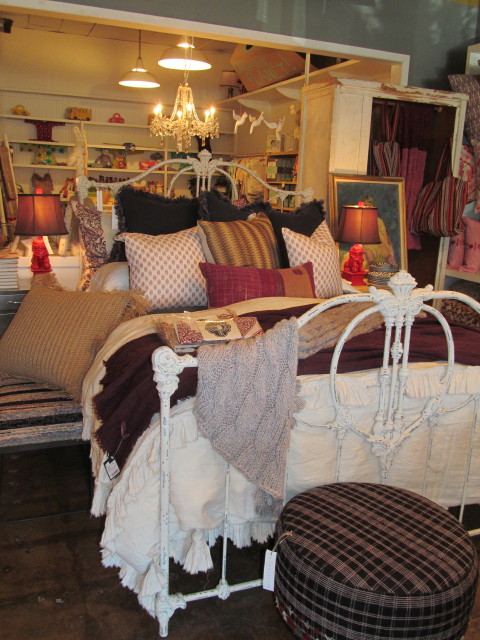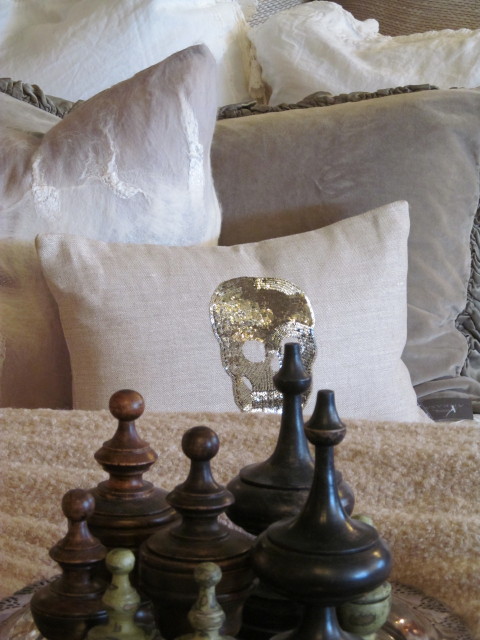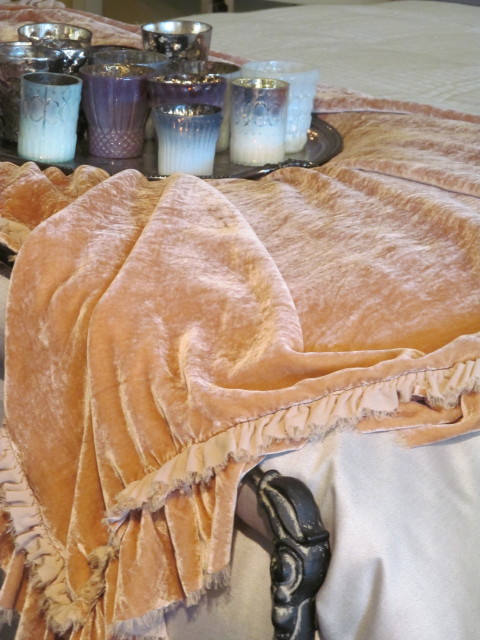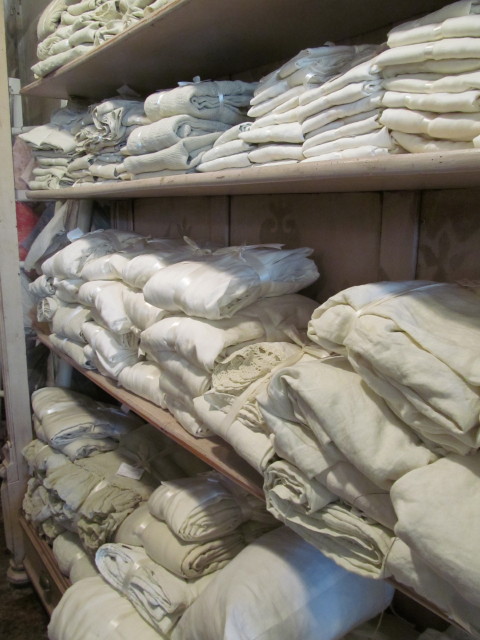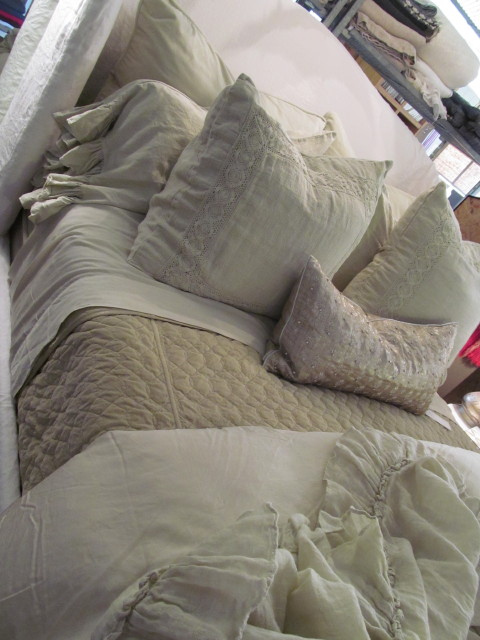 They are also fairly pricey, and all I could afford to buy was a pillow.   But, I'm delighted that I bought something.
We also shopped at Target, and I've got to say that I'm super duper impressed by their selection of linens.  We bought a few things, and our bed ensemble is starting to take shape.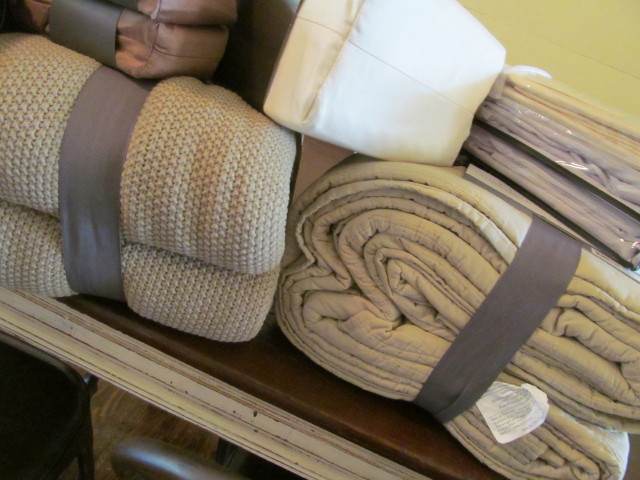 I'm still hunting for a duvet cover, shams, and throw pillows.
One of these days, I'll re-learn how to sew.  Until then, retailers lick their chops when they see me.
BOOK NIRVANA
Of course, a trip to Austin would not be complete (for me) without a shopping trip to at least one bookstore.
Even if I didn't have bookshelves to fill up, I'd still buy books.  I've loved to read since I learned how to read.
Since I love a bargain and a good hunt, my first choice has always been Half Price Books.  They have thousands of discounted books to choose from so I know I will have no problem finding several I want to bring home with me.
The first area I always browse is their clearance area.  Some of the best books I've ever read were priced at a mere $1.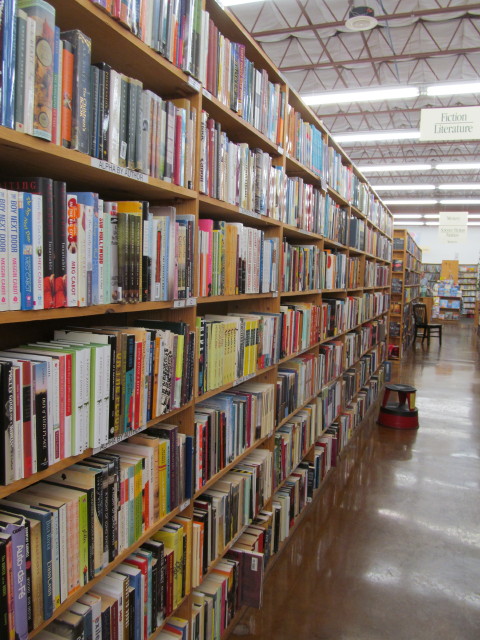 We had plenty of time this trip so I also made a quick stop into Barnes & Noble while Mark napped in the car.  I went straight to their discounted area and found four titles that I had on my book list.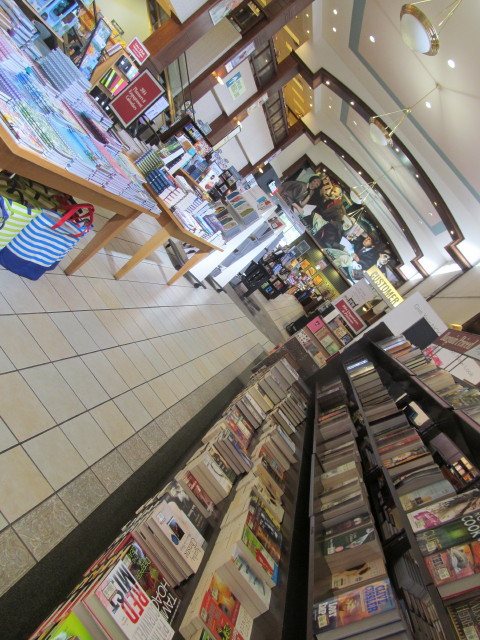 I came home with a stack of books, and for a girl who'd rather buy books than clothes, I couldn't be happier.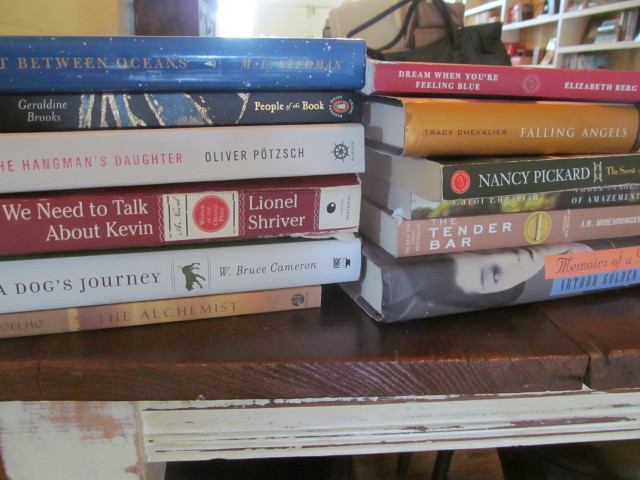 STAYING AT A FRIEND'S "BED AND BARK"
One of the wonderful things about any Austin trip is reconnecting with old friends.  This time, we stayed at Scott and Sheila's.  Scott is one of Mark's oldest and closest friends and was Mark's best man at our wedding.
Scott and Sheila are also extremely dog-friendly.    They have four dogs of their own and are often fostering dogs — they are very involved in the Gold Ribbon Rescue organization.  Plus, they often babysit dogs for other friends — it's not uncommon for them to have ten dogs at their house at any given time.  We knew our two small dogs would feel right at home and get a mini-vacation of their own.
One day when Mark and I were out running errands, Scott took three of his dogs and our dog, Kacy, for a walk.  We're told that Kacy had a ball with her much bigger friends.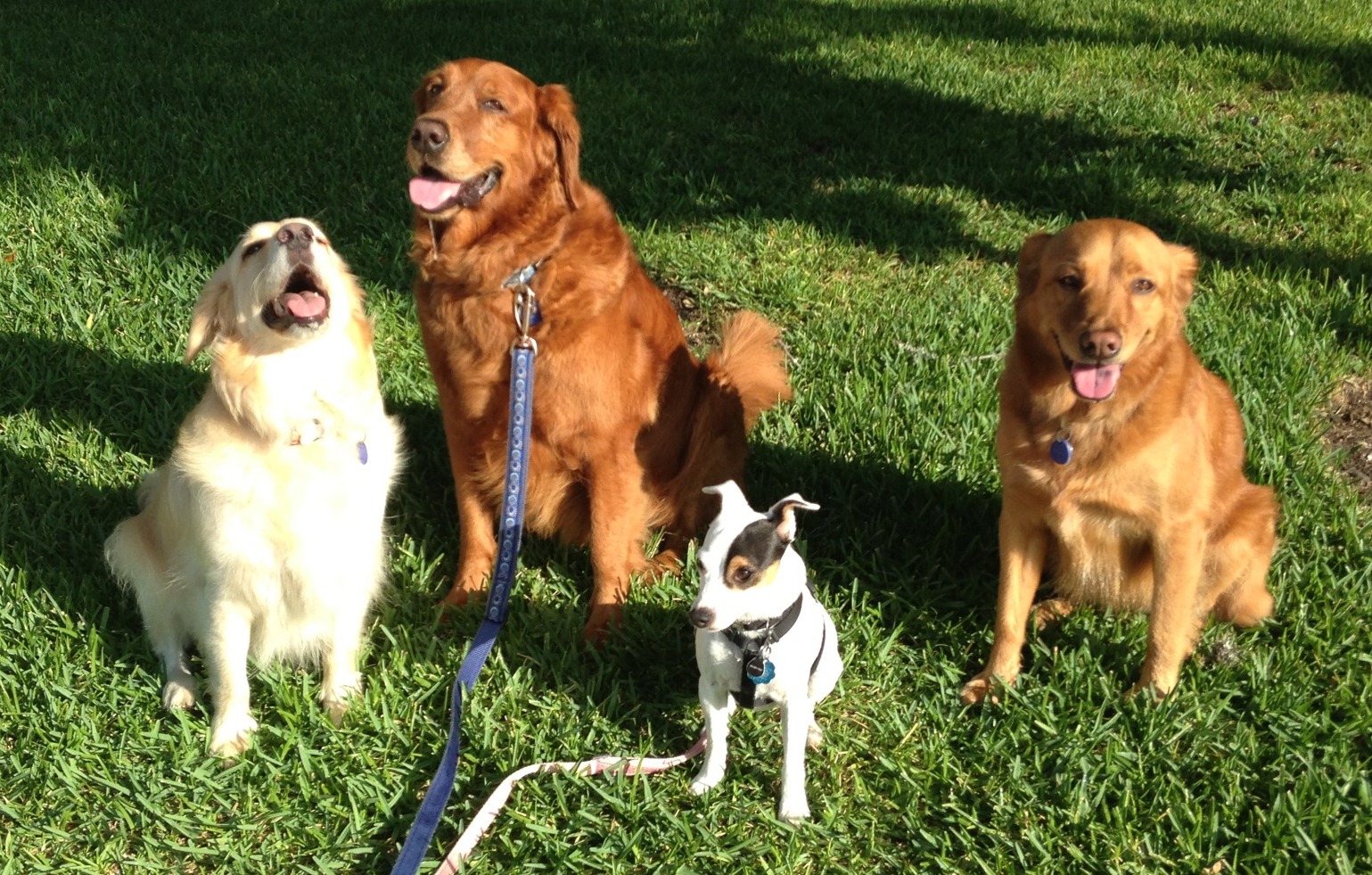 Our other dog, Molly, stayed behind and had some quality one-on-one time with Sheila.  She's such a sweet, timid creature, and she still doesn't have the whole dog friendship thing figured out.   During our visit, she was content to sit and watch the other dogs, and when they got too close, she just hid behind the sofa.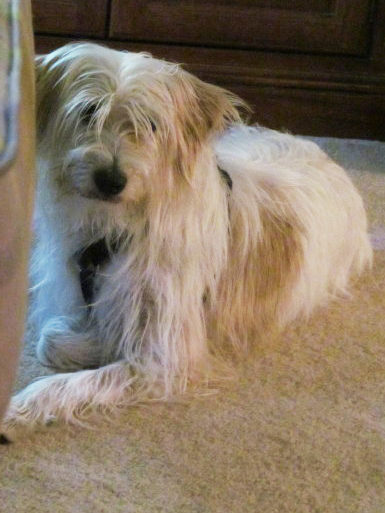 By the end of our visits, our two dogs had made a new friend, happily napping with her between bouts of play.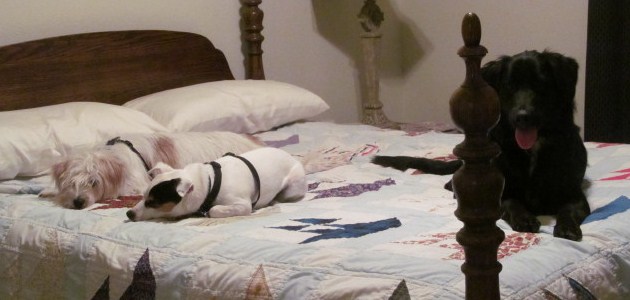 A DAY SPENT LANGUISHING
On Monday, Mark spent all day photographing the two buildings and rather than go with him and deal with the heat, I decided to read, relax, and play with the dogs at Scott and Sheila's.
I am not the type to just relax and do nothing.   It felt a little strange since it's so totally unlike me.   But it was so nice!   I'd relish the opportunity to do it again.
I watched a ton of HGTV and read one of my new books, Crooked Letter, Crooked Letter.    I also spent some quality time on Scott and Sheila's deep and comfortable back porch watching the dogs play with rocks, twigs and each other.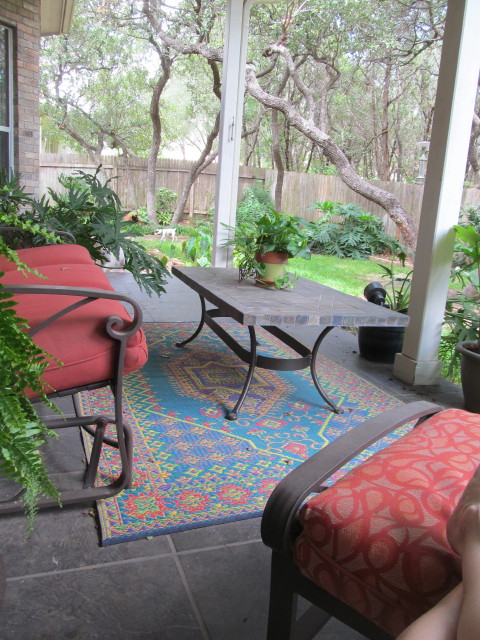 I kept wishing it was cooler or raining because I could have easily spent all day out there.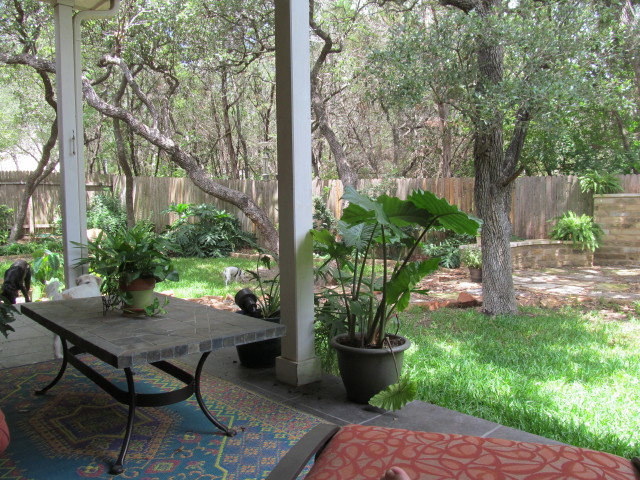 Oh, it was such a relaxing, good day!    I almost hated for it to end.
IT'S FISHY, FISHY
A trip to Austin just wouldn't be complete without a stop at Quality Seafood.
Sure, we can buy fish in East Texas, but we're pretty much limited to tilapia, catfish, salmon, and shrimp for the most part.  We love halibut, sea bass, snapper, black drum, and other more 'exotic' fish, so we always bring a cooler with us and stock up at the fish market.
I wonder if we're the only out-of-towners that do this?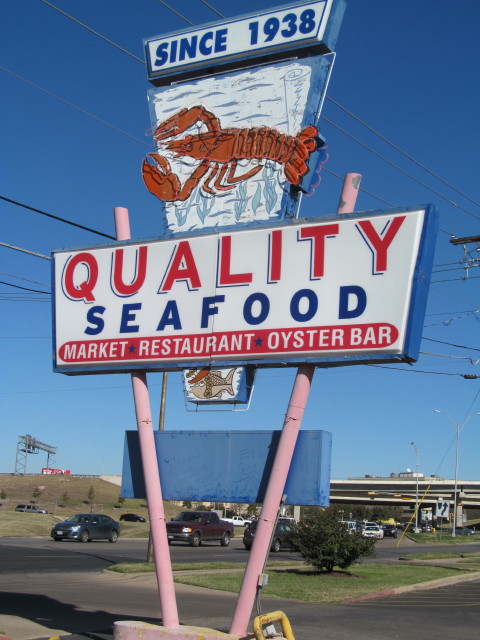 SAYING GOODBYE TO AUSTIN ONCE AGAIN
It's never easy for me to leave Austin, but Mark had completed his work, and we didn't want to overstay our welcome.
I'm so glad I tagged along this time.  We got shopping done, ate wonderful food that we still crave, and our dogs made new friends and had a blast also.
Kacy was one tired puppy.   Molly, too.    I couldn't resist taking this shot of Kacy — she was so sleepy that she took advantage of Mommy's willingness to make her comfortable.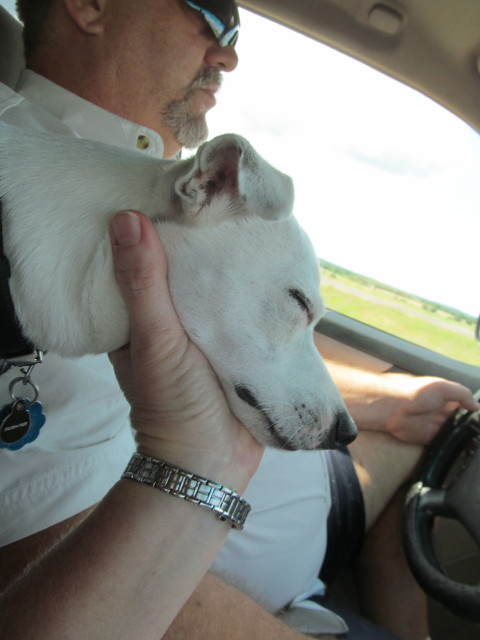 ******************************
I always look forward to reading your comments.    Thank you for taking the time to leave one!