I am a HUGE animal lover, so I deeply respect and admire the individuals who founded the non-profit, An Act of Dog, whose mission is to save the lives of shelter dogs.  Their paintings are a tribute to 5,500 dogs, all of which have been euthanized.   (It's such a heartbreaking, depressing topic but one that needs to be talked about and solutions found before more lives are lost.  Their images speak to my heart.   I wish them well.    I'm definitely going to be making a donation.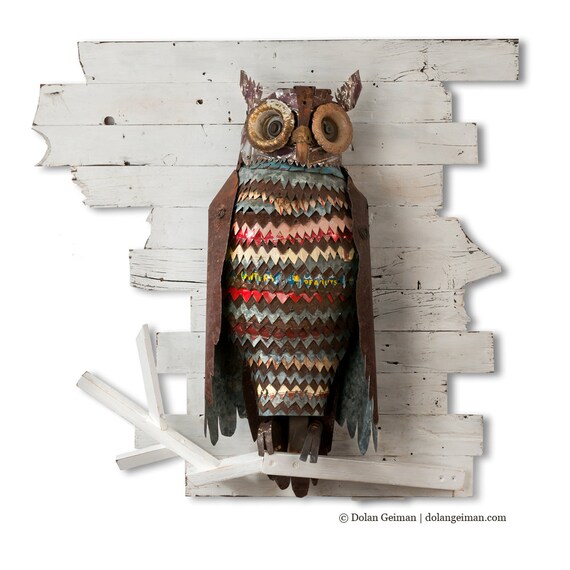 This funny little creature, made from reclaimed metal and wood and other found objects, just makes me smile.  I wish I could afford it.  If you're not an owl lover like I am, check out Dolan's other amazing artwork here.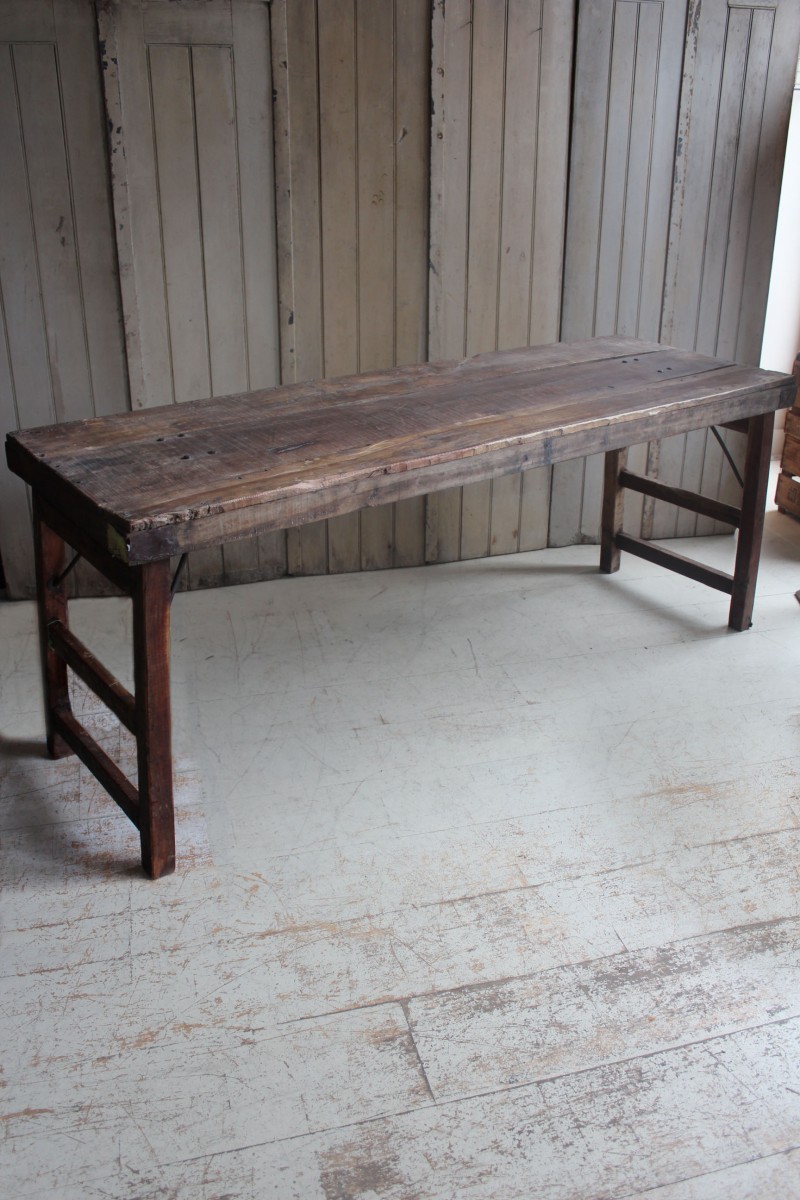 This little fold-up table is just functional as a cheap card table, but so much prettier!   Plus, unlike plastic and cardboard, it will last a lifetime.  Also, did you notice the wall treatment like I did?  It's so pretty and unusual.    What a great way to use reclaimed wood!
The patina of this old tin is just yummy.    Wondering how you can use old tin?  Check out this company's top 5 suggested uses for old tin here.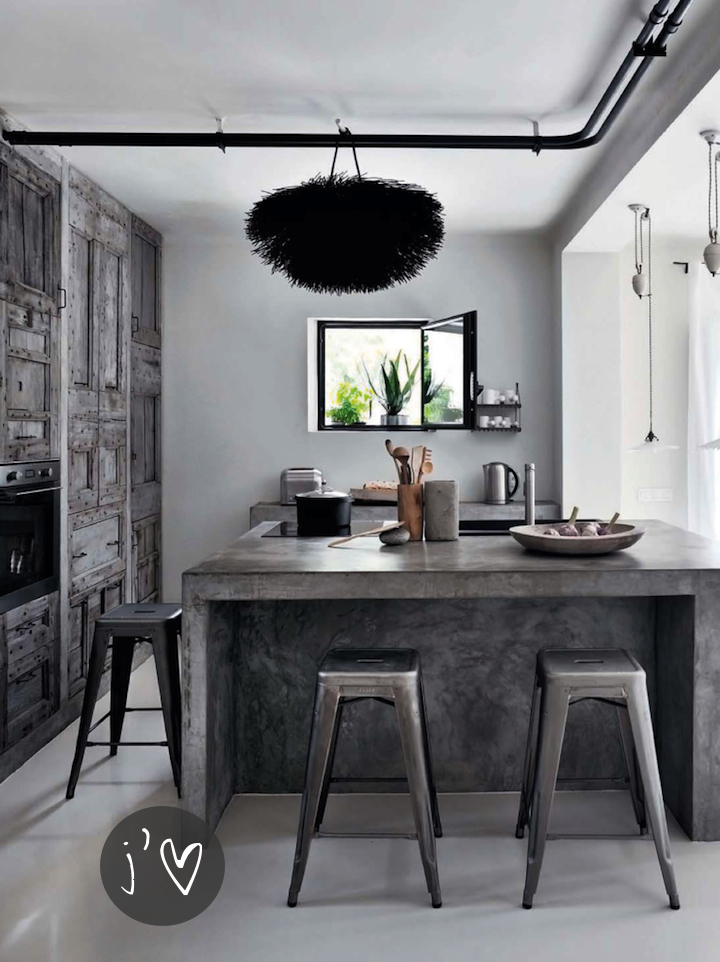 I tend to gravitate towards rustic, industrial kitchens or cottage-style ones, and this one is no exception.   I love how they made cabinets out of old wood and doors.  Now if the entire kitchen was built out of reclaimed wood, it would probably be way too rustic for my taste, but the concrete and steel makes the space feel fresh and modern to me.
This clever little perpetual calendar made with wood and chalkboard paint.  I think I may just have to make one of these for our mudroom or for resale.
 *************************************************
I apologize for not posting in over a week.  Thanks for being patient with me.  We been working on home projects so diligently  in the past week or so, getting ready for our first out-of-town guests (my mom and stepdad) and they just left after a wonderful 3-day visit, so I finally had time to pound out a quick post.  Hope you enjoyed it!