This is not a fun post.  But please do read it.   It pertains to your subscription to Living Vintage and other blogs.
If you subscribed to Living Vintage (or any other blog) using Google Reader, do you know that the service will be discontinued on July 1, 2013?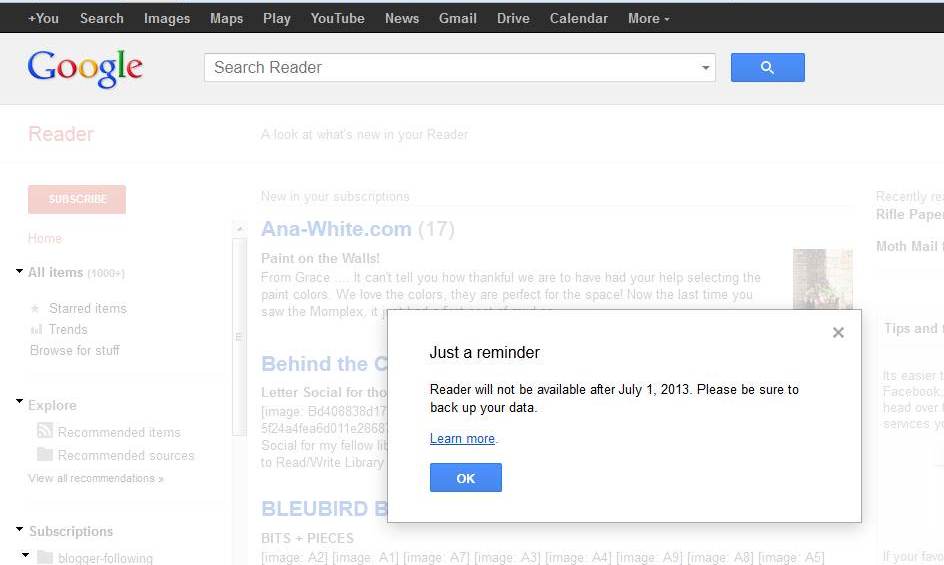 Maybe you don't know how you subscribed to a blog, including mine.
No biggie.  There's an easy way to find out.
Simply click here.    If you have subscribed to blogs using Google Reader, you'll see a list of blog names under "Subscriptions".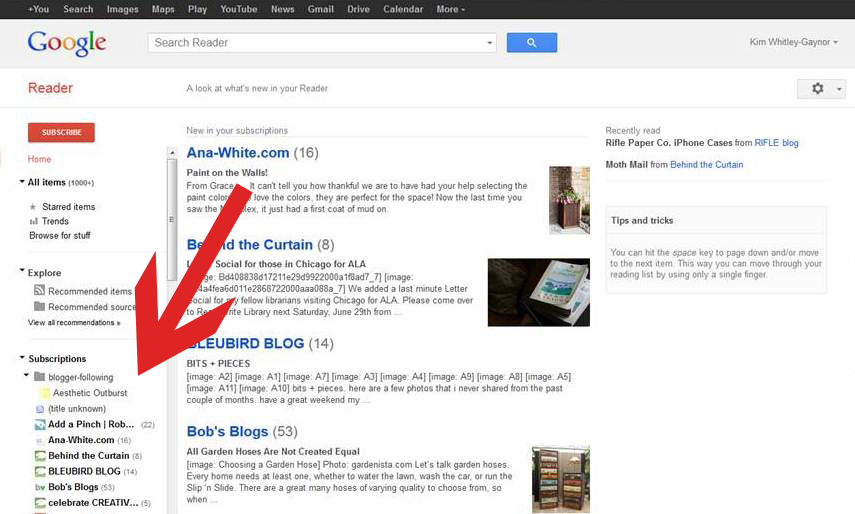 If you see a list, that means you need to migrate your subscriptions to another service.  Otherwise, you will lose them on July 1.
There are many to choose from.
I recommend bloglovin'.   It's the service I use to subscribe to blogs I enjoy reading.  (I don't receive anything from them to make this recommendation, by the way.)
I like bloglovin's interface, plus it's the only subscriber service that I've found that lets me choose if and how often I receive notifications of new posts from blogs I follow.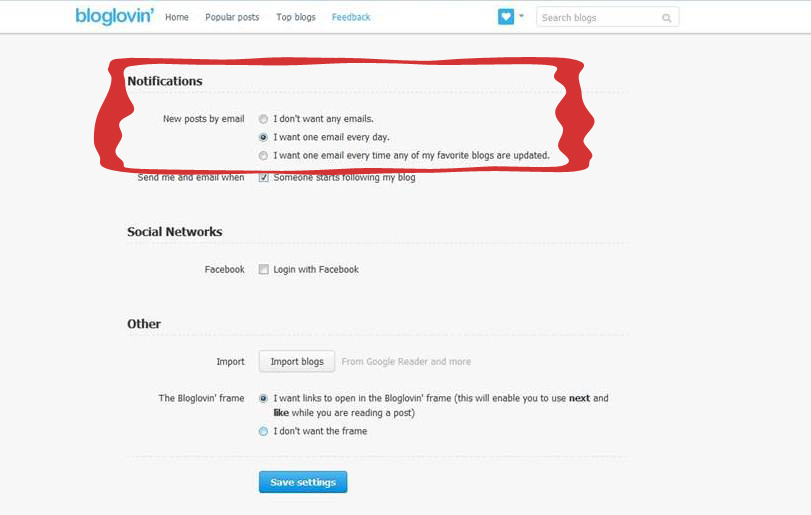 Don't just take my word for it.  Many other blogs recommend it, including this one, this one, this one, and this one.  Oh, and this one, too.
It's incredibly painless to transfer your Google Reader subscriptions to bloglovin'.    Just join bloglovin', then access bloglovin's import tool.   Just click on "Import from Google Reader".    Click "Accept" and the tool does the work for you.
That's it!   Super easy.
Now, what does this all mean if you have subscribed to my blog, Living Vintage?
Well, it depends on HOW you subscribed to my blog.
Did you subscribe to Living Vintage using the "subscribe via email" widget at the upper right-hand corner of my blog?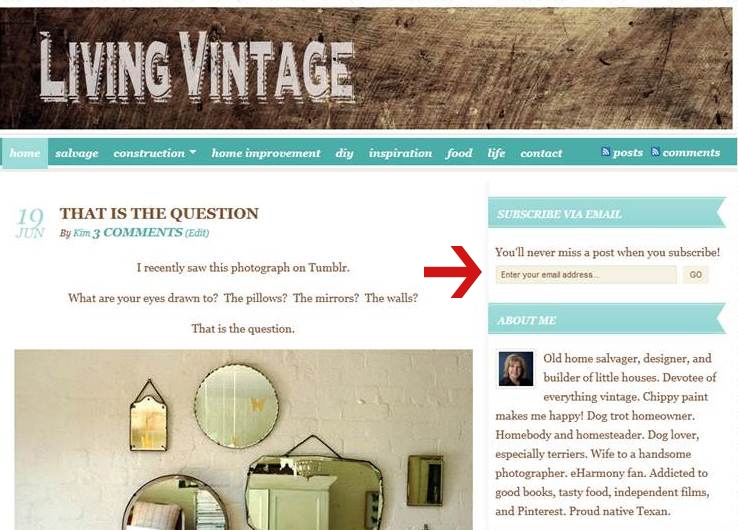 If your answer is "yes", you are subscribed using Google Feedburner, which is a Google product, but it's NOT Google Reader.
Let me say it again.
Google Feedburner is completely different than Google Reader.
I say this (in bold) only because I didn't know this until recently.   When I heard that Google Reader was going away, I had a brief panic attack.  At that time, I thought that Feedburner and Reader were the same thing.  I've since learned that's NOT the case.  So, sigh of relief, everything was fine.  Is fine.