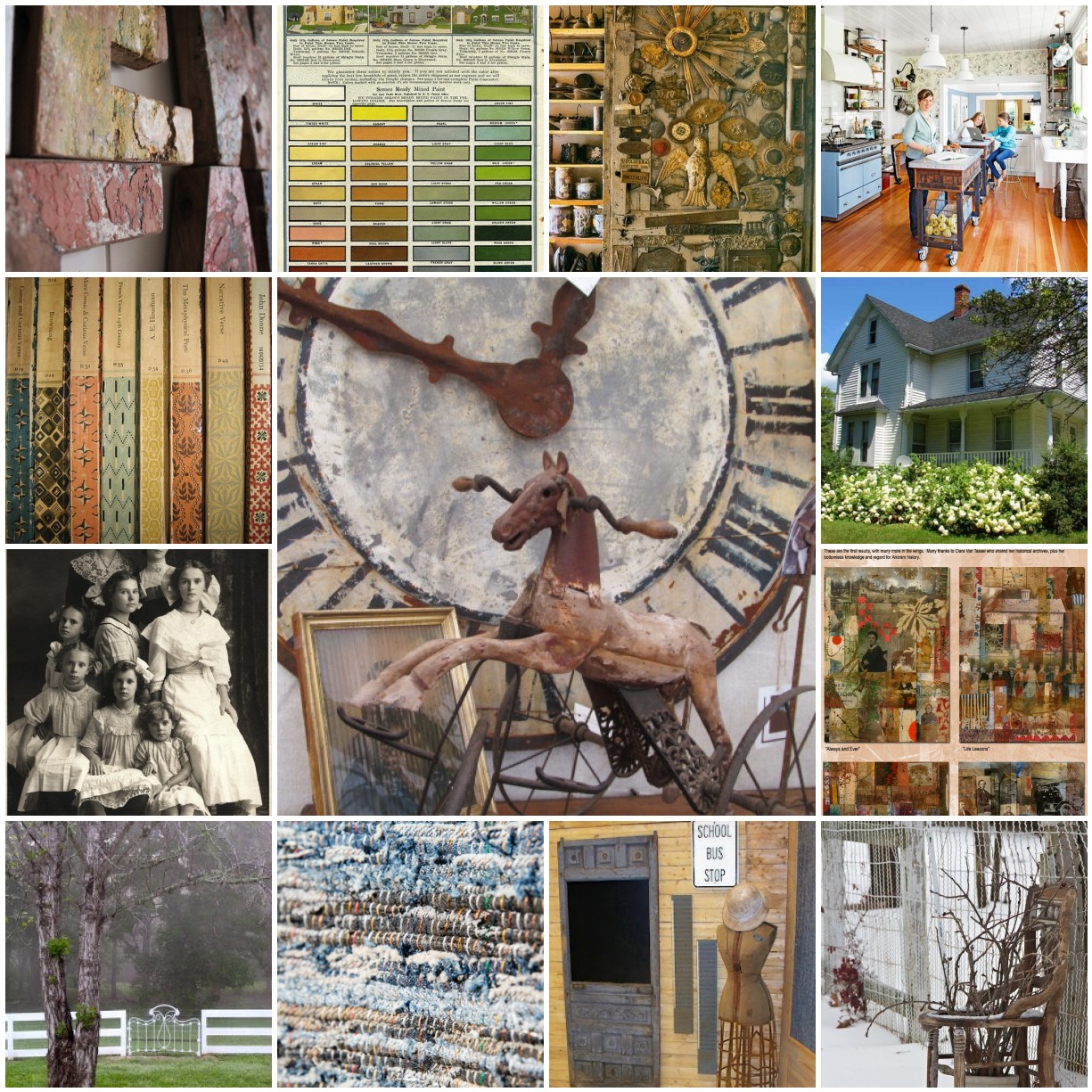 1.  A rare vintage horse and clock I discovered at the Marburger Farm Antique Show in early April.
2.  These decorative letters are made from old and salvaged Indian fishing boats.  They're absolutely wonderful.  Reasonably priced, too.  I may have to hint for one for Christmas.
3.  Historic paint colors, circa 1918.  I love so many of the muted tones.
4.  Rather than just throwing bits and pieces into a box, the idea of displaying salvaged objects for their own beauty.
5.  This very non-traditional, industrial, yet country kitchen.    See more photos here.
6.  The pretty wallpaper-y designs on the spines of vintage books.
7.  Abbey's beautiful farmhouse that was once abandoned and is now lived in and loved by her young family.
8.  A poignant photograph of eight sisters, all so lovely in their own way.
9.  It was hard to pick which one of Lynne's work, I like the best, but I think my favorite is her "Always and Forever" collage, she made using vintage items from a town historian.
10.  A pretty gate made from an old iron bed.  Clever!
11.  Denim rugs made by Nudie Jeans from recycled denim.
12.  South Porch Antiques' school sign and the screen door with the chalkboard insert.
13.  Loop wire fences — a classic vintage look. They get to me every time.
What do you think?  Did I share some things that you also love?