If you live in East Texas, or plan to travel this way, I highly recommend that you visit Pandora's Box in Frankston.   (They also have a Facebook page.)
Pandora's Box is, by far, one of my absolute favorite antique stores in this area.   I could easily spend hundreds of dollars in this store!
I took lots of photos last time I visited because you just have to see this place to believe it.
Of course, you know I love corbels.  She has many individual corbels and some hard-to-find pairs.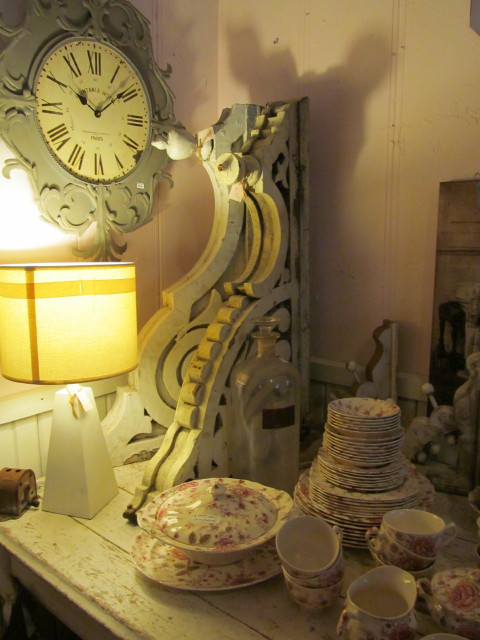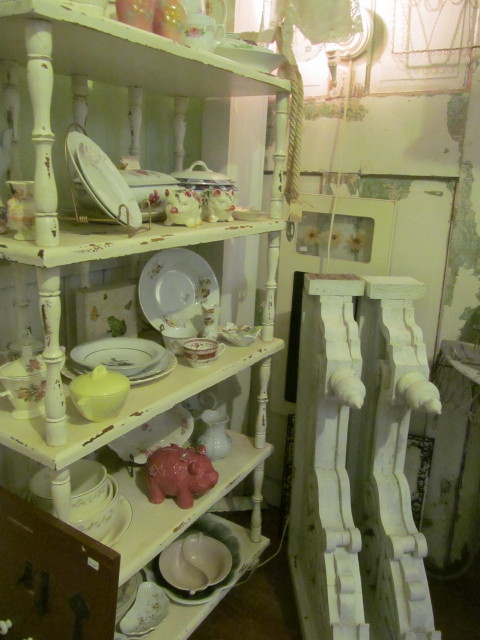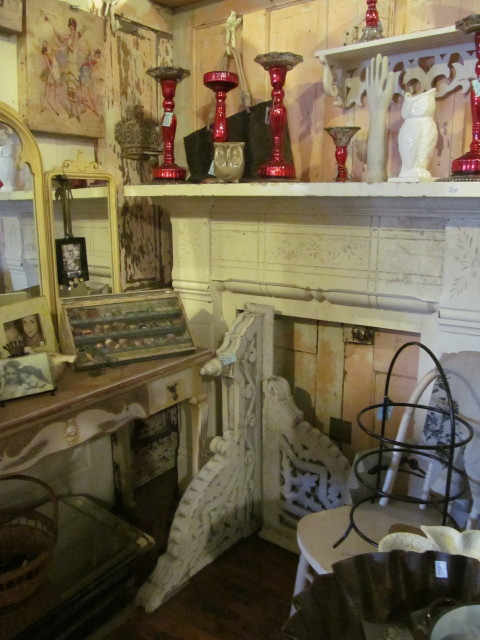 Other old architectural pieces abound, including this one.  It would be so pretty above a bed!!!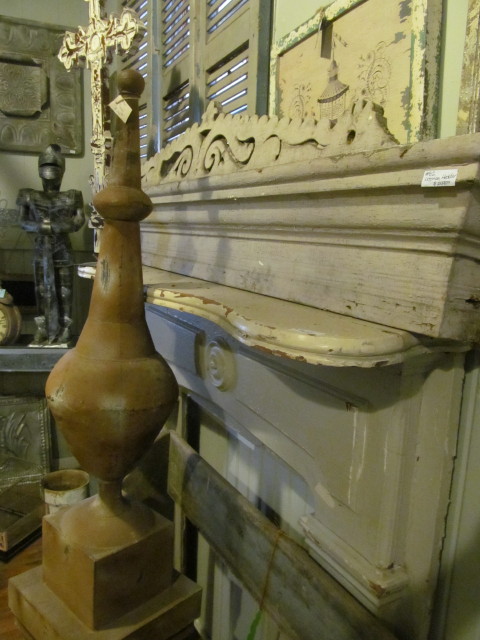 Do you like pink?  If so, she's got some goodies that you might want to see.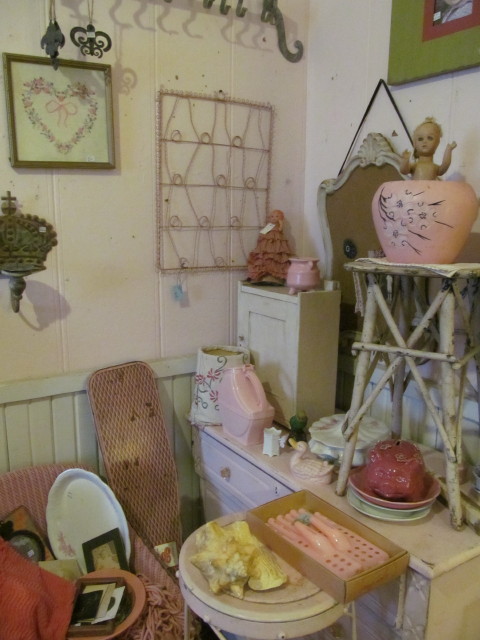 See the little white cabinet above?  It came home with us.  (See it here.)
I love stores that are so full and layered that you have to stand still for several minutes to see everything.  Everything is so prettily displayed, too.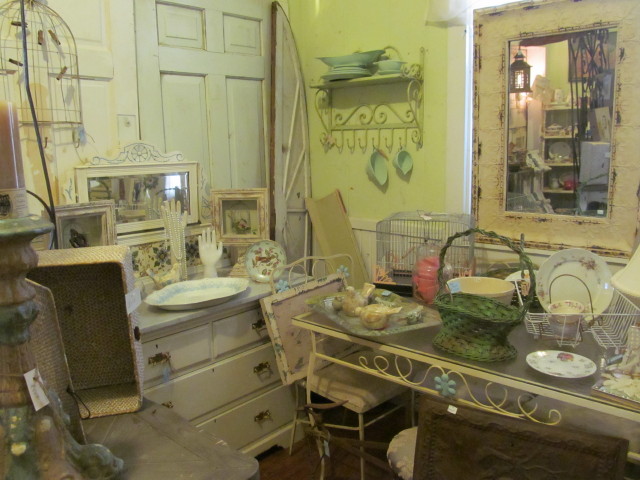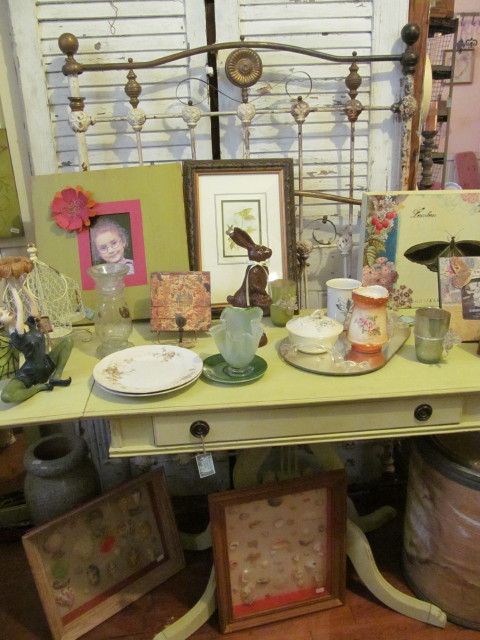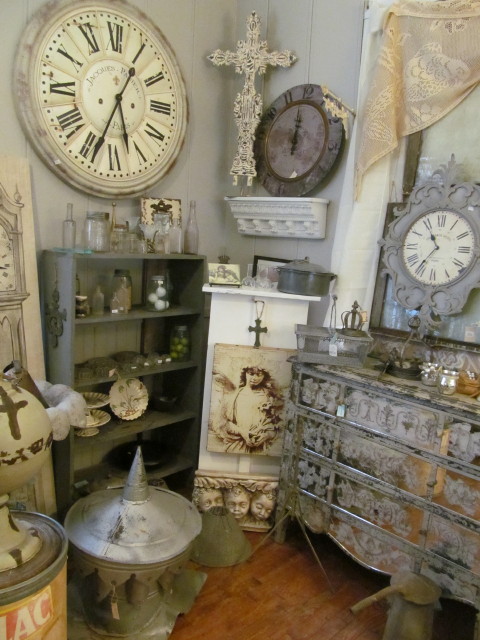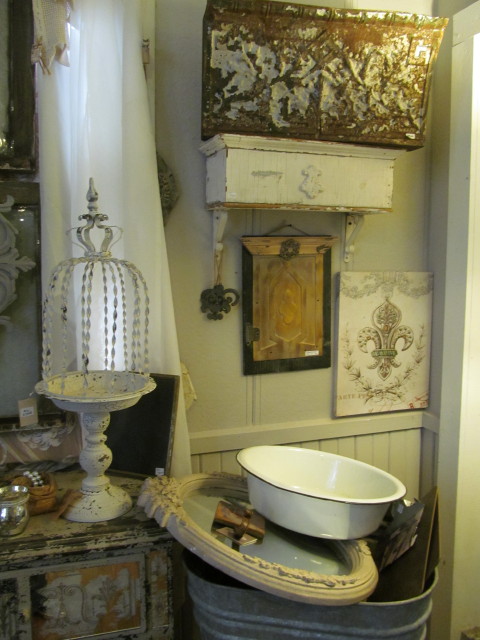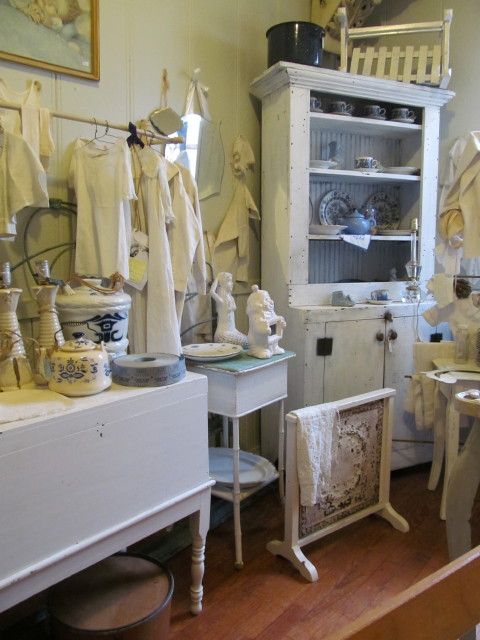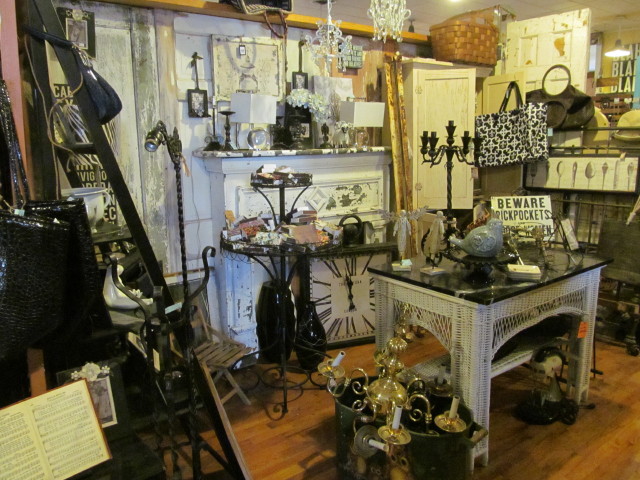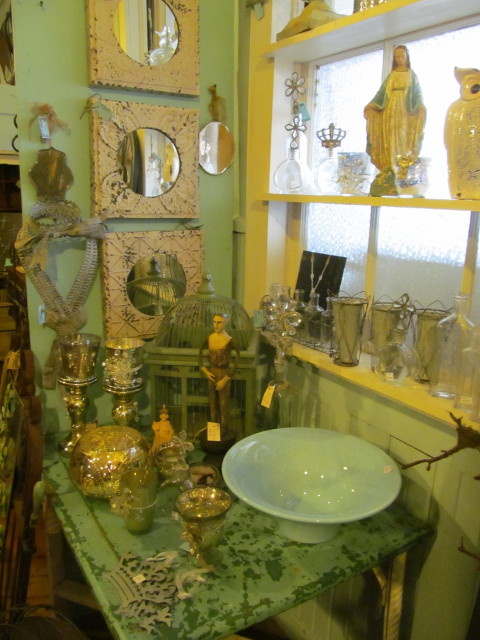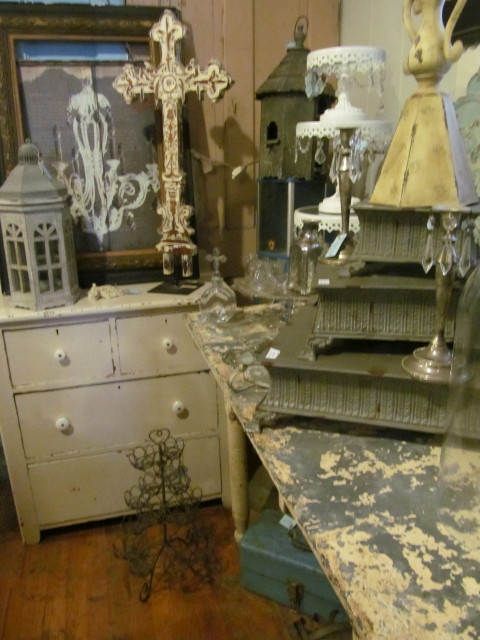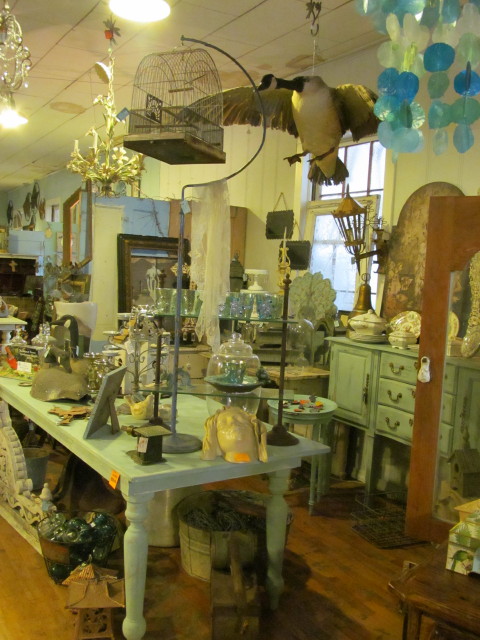 She has quite a variety of vintage celluloid pieces for sale, including an instant collection of hand mirrors and hair brushes.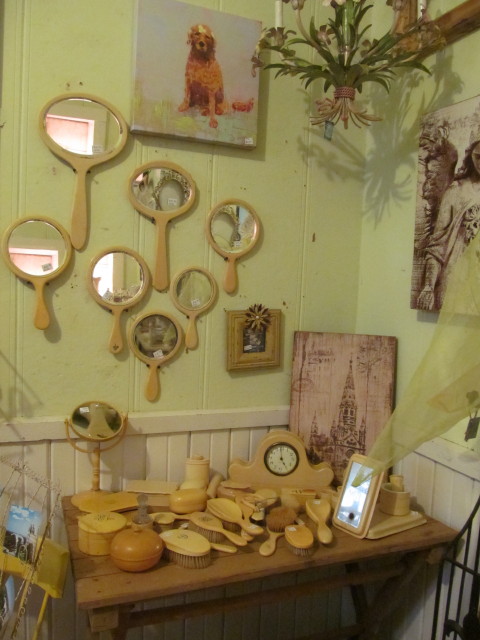 She has old windows, including some etched glass.
Remember my post on Facebook about alternative window treatments?  She's got you covered there also.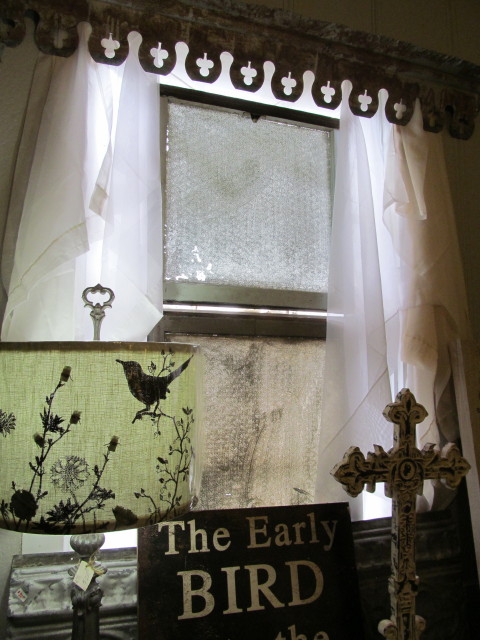 Need a wonderful old door?  She has several.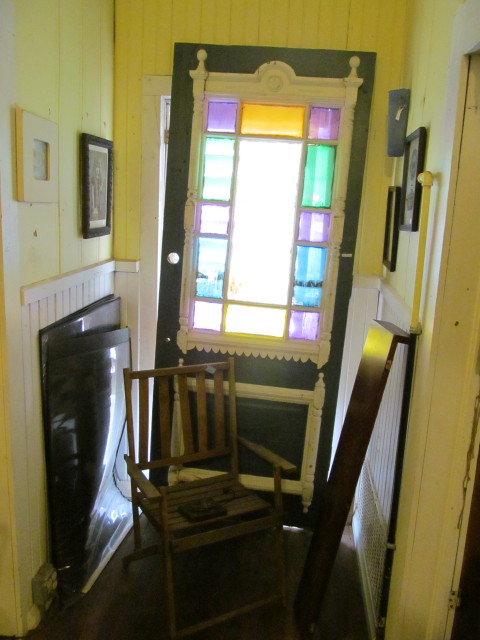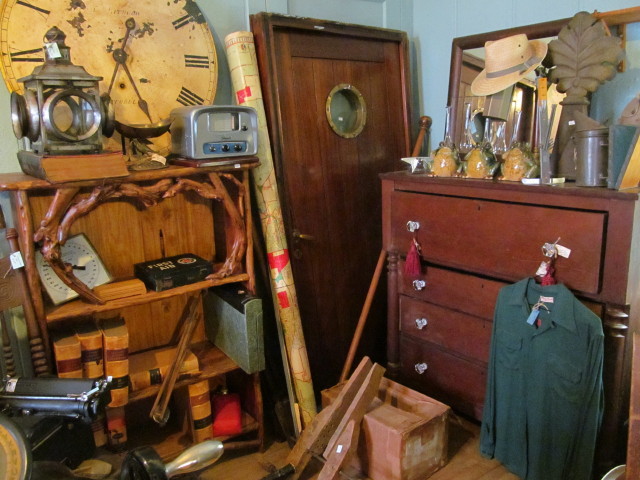 These old doors are used as backdrops.  I'm not sure she'd sell them.  Love their green, chippy paint.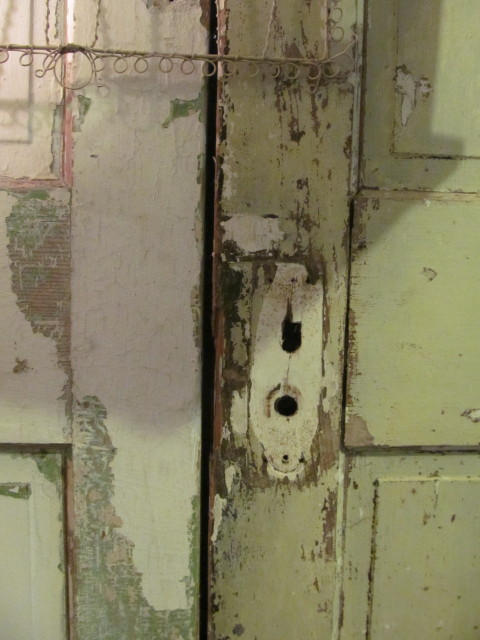 I LOVE this cubby cabinet.  If my home office was a little wider, it would be mine.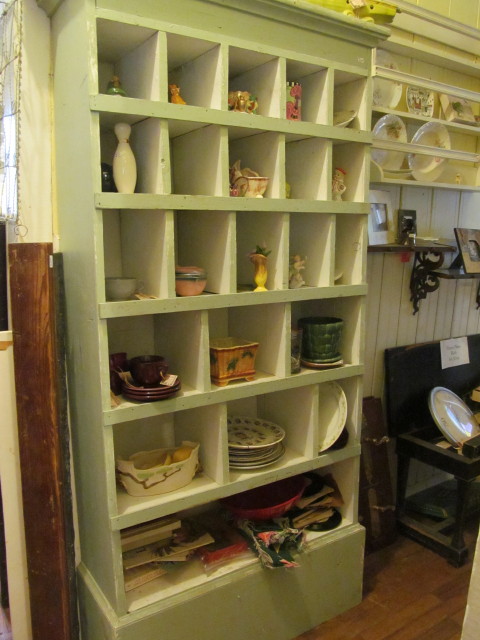 Have I mentioned before that I LOVE open shelves with beadboard backing?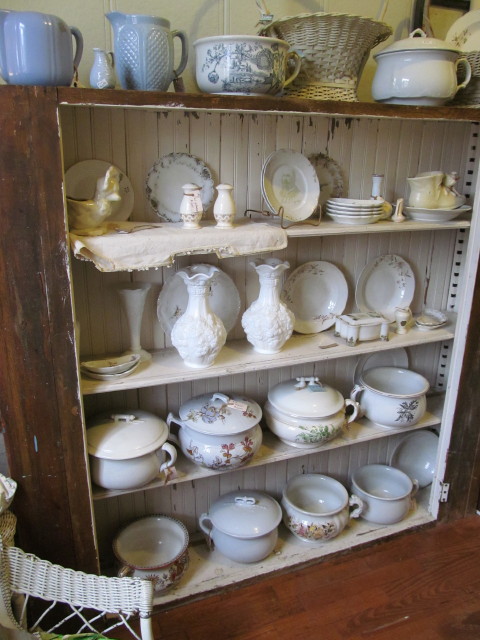 Do you like old signs?  This one would be so fun in a mid-century modern home.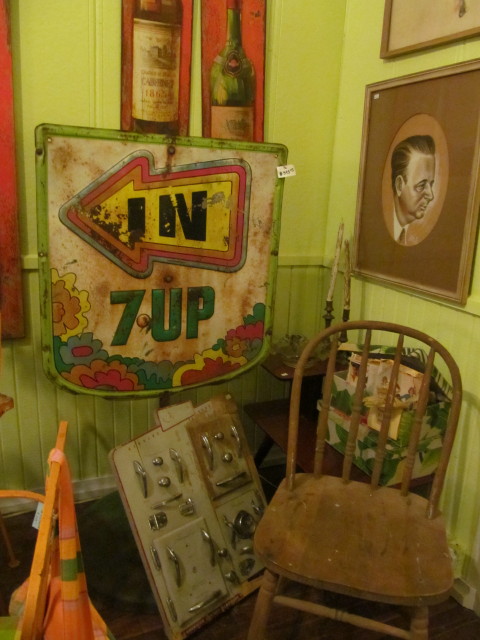 If you like a touch of industrial in your home like I do, she has lots of fun pieces to choose from.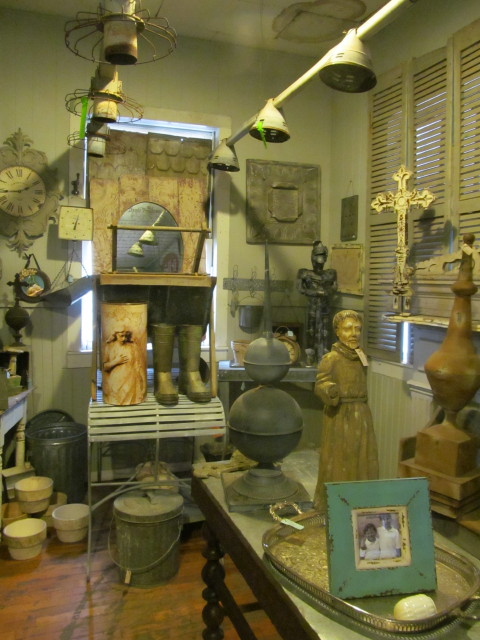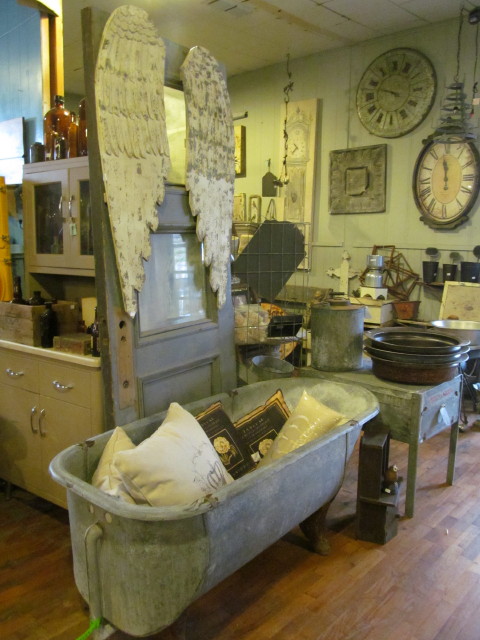 This would be so fun as a small side table in a bedroom.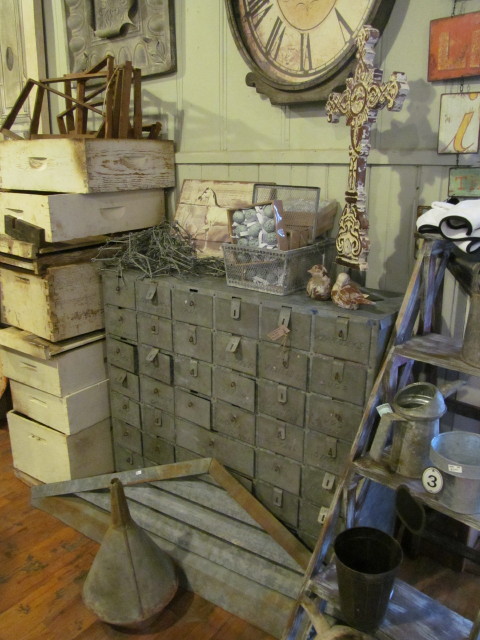 I've had my eye on the "Fresh Eggs" sign for some time.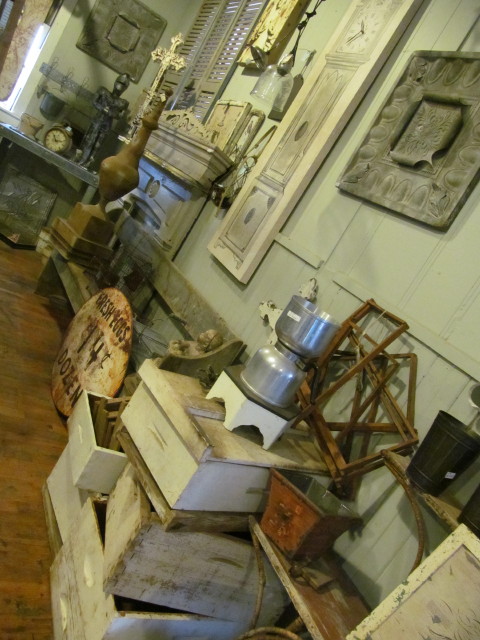 You KNOW I love stepback cabinets!!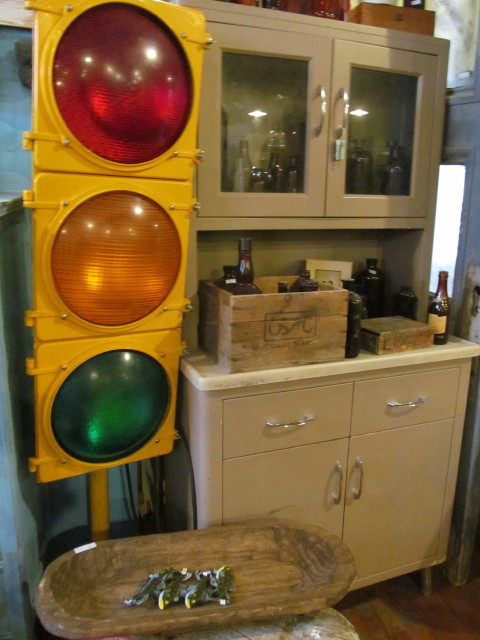 I want this one!  I don't merely love it.  I LOVE it.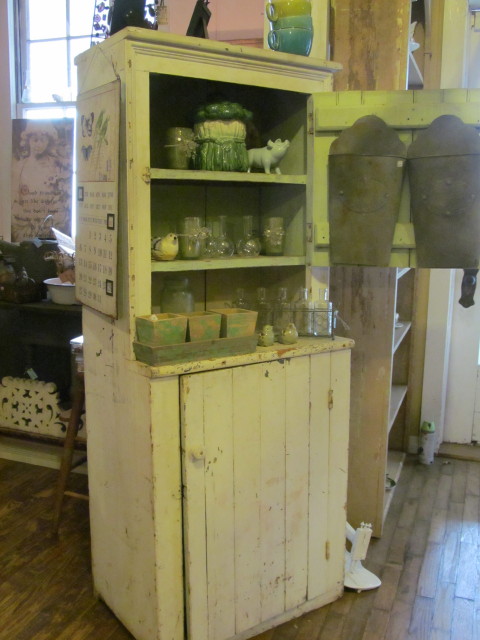 I can see some of these repurposed as pendant lights, can't you?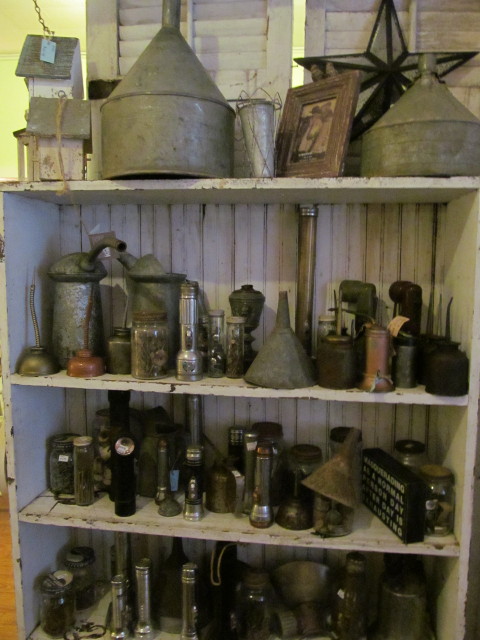 If you're looking for a bedroom dresser, she has a few that are quite lovely.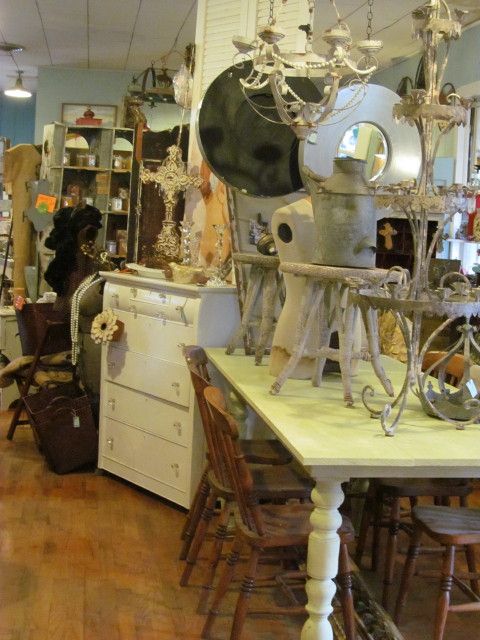 What could I not resist buying?
Well, we bought that cute little medicine cabinet (shown in the pink room above) for our master bathroom.  We have limited counter space and the little cubbies inside make it perfect for storing toothbrushes, hair brushes, and other stuff.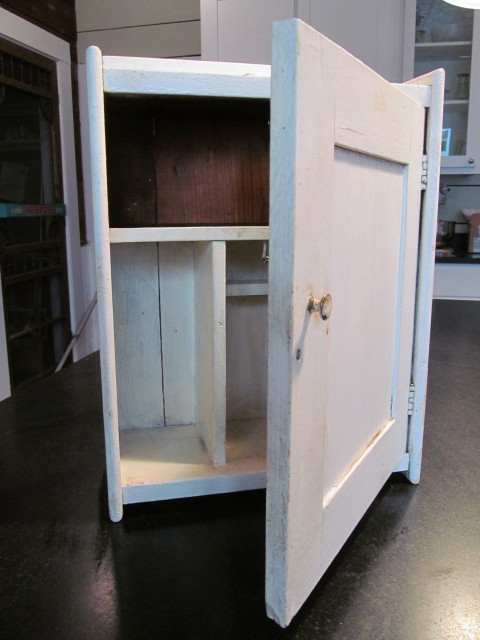 I could not resist buying a pair of corbels.
Guess which ones I bought?  (There were two pair of each type.)  I had my husband place them side by side to help me decide.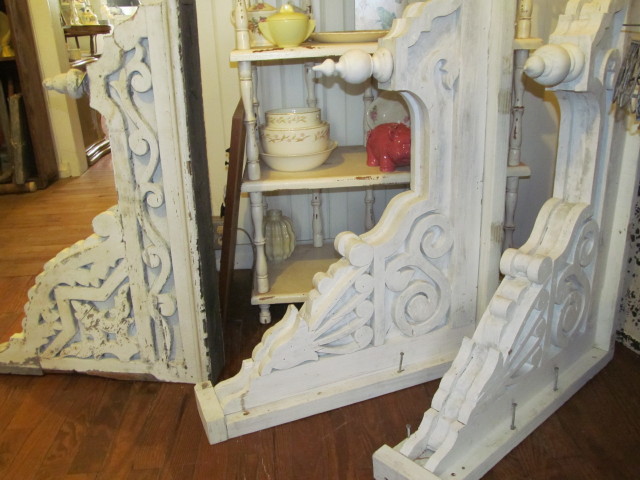 You guessed it. The ones on the left.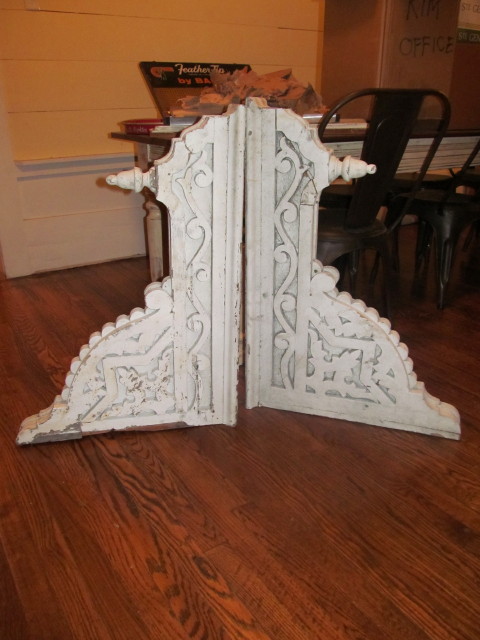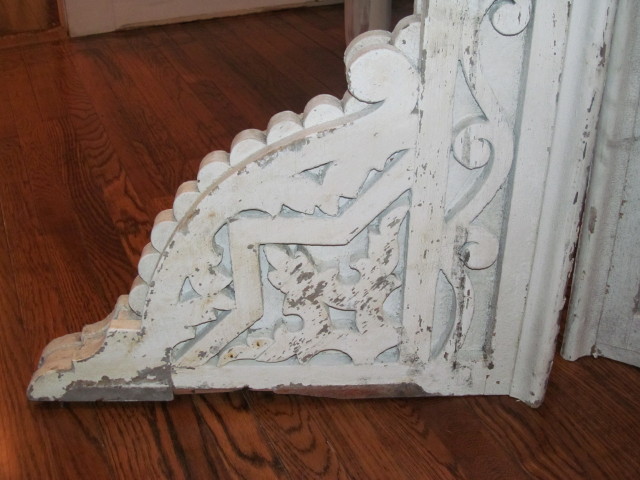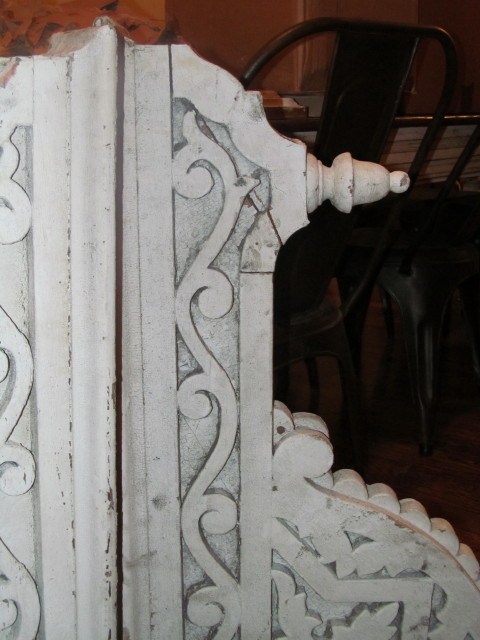 This is, by far, my most impractical purchase in a long time, and I'm not a girl to make impractical purchases.  I'm feeling a tad guilty about that.
Not that I regret the purchase.
I have wanted a pair of huge corbels for a long, long time.  I'm not even what I'll do with them yet.  They may just be displayed on a large piece of furniture … or we may use them when we build our guest house.
Last but not least, my husband and I bought four porch posts with their original corbels still attached.
We've been thinking about buying a king-size bed.
When we saw these, we decided to build our bed instead.  It'll certainly be more unique than store bought!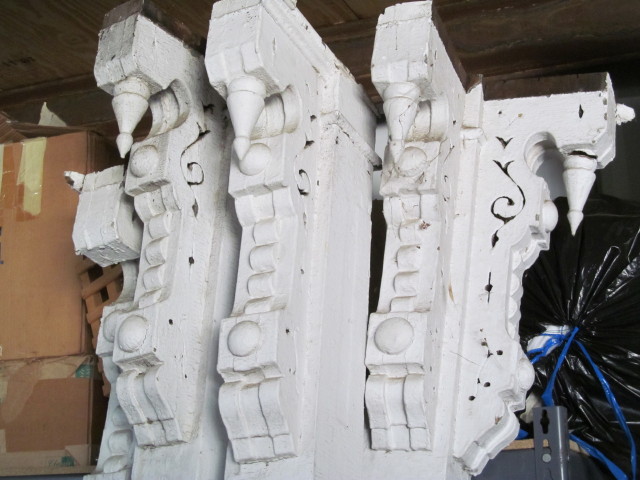 Frankston is just 25 miles south of Tyler on Highway 155, 15 minutes west of Jacksonville on Highway 175 and about 25 miles due north of Palestine on Highway 155. How's that for triangulating….?
If you see something you can't live without, give the store owner, Patty Lookabaugh, a call.  The store's phone number is 903-876-5056.
Oh, and did I mention she's having a 10-50% sale off everything in the store until February 28th?
You know I'll be shopping there before then, for sure!