It turned VERY cold here last night and freezing rain started about 10 a.m.   We had hoped that the rain would stop and the temperatures would rise above freezing by noon today so that we would feel safe driving to our Crockett job.
OK, you say, but surely it couldn't have been as bad as this: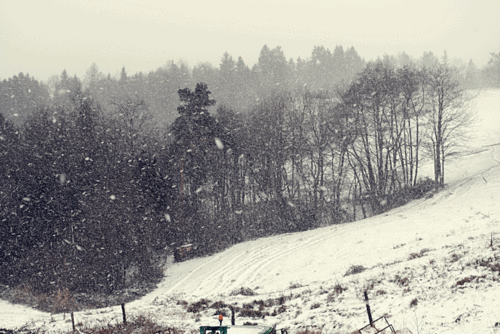 No, it really wasn't this terrible, but it was terrible for us!  Truly!  For Texas people who have typical winter temperatures hitting the 40 and 50 degree mark, it was OUR definition of cold and icy.
Yes, I know.  No sympathy.
Well, here's the photos of our icy day.  See the ice?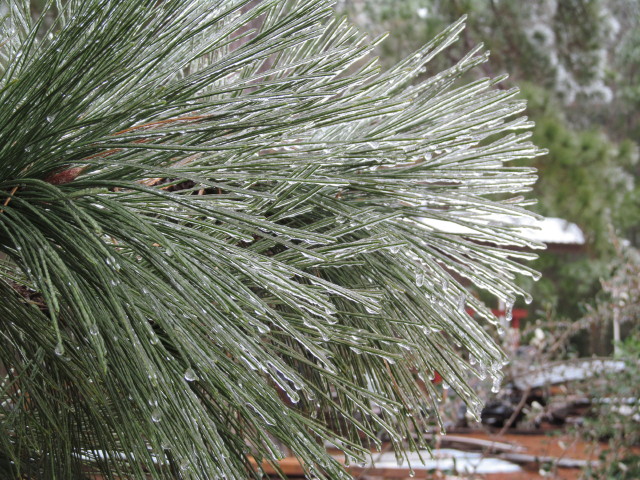 Brrrrrrrrr!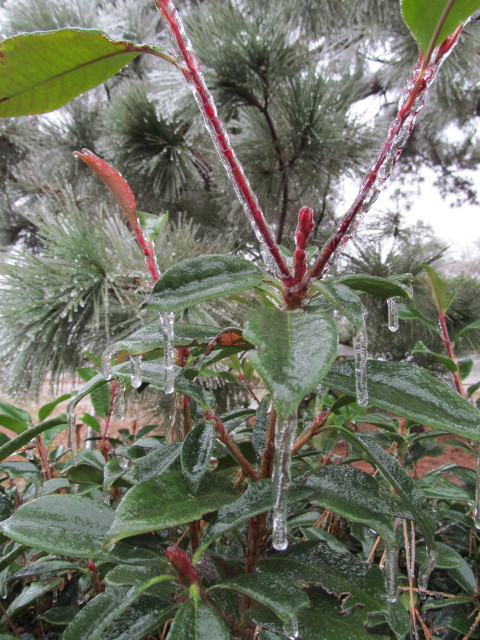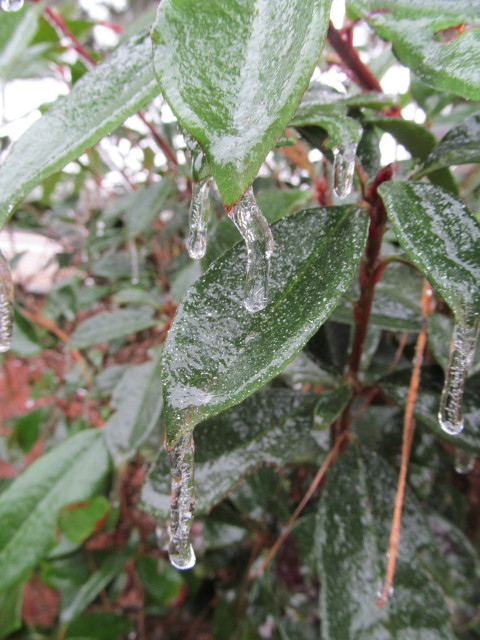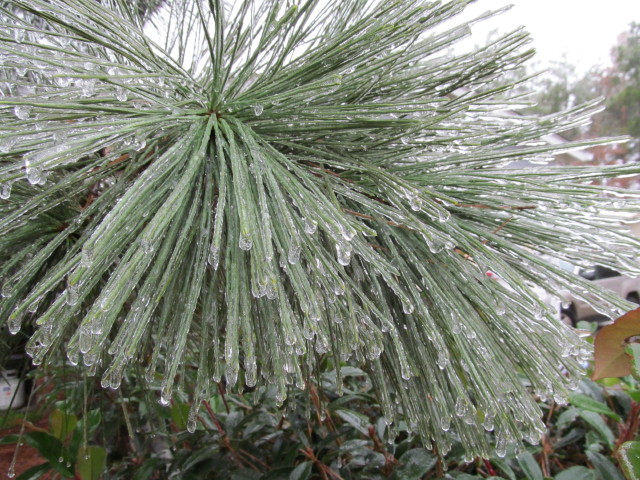 No sympathy at all.    None whatsoever.
No, but seriously, I loved the day off.  Our HVAC system is working as it should (finally!), and I have had fun today, catching up on Facebook, working on this blog post, and opening a shop and listing a few items on Etsy.  (Announcement coming soon on Facebook.)
We're supposed to have more of the same weather tomorrow, but fortunately, the rest of the week is supposed to be sunny and in the 50's.
P.S.  The source for the wintry, animated photo (which is SO cool!!) is http://tinywhitedaisies.tumblr.com/.