I admit that I find design inspiration in all sorts of places – in magazines, on Facebook and Pinterest, at antique shows and shops, at the homes of family and friends, but I have never, ever thought I'd find inspiration in a Kwik Lube.
(Now, I make no judgment about the people that own oil change businesses, but they're usually dreary places that reek of used oil.)
When I walked in to get my vehicle inspected, I was literally wowed by how good their license plate accent wall looked.  It was just so bold, colorful, and yes, very well done.
An accent wall like this would be perfect for a little boy's room (or an car fanatic's man room.)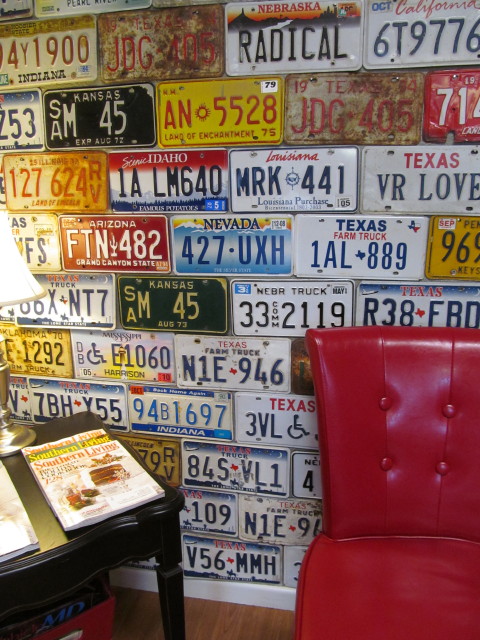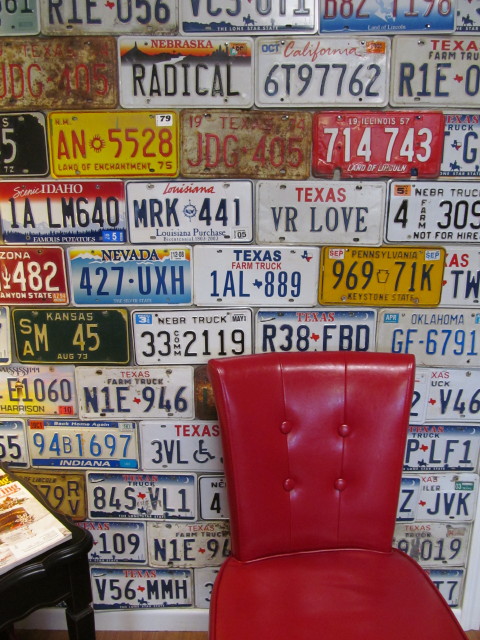 I took a few minutes to read some of them and there were quite a few that were so unique and fun.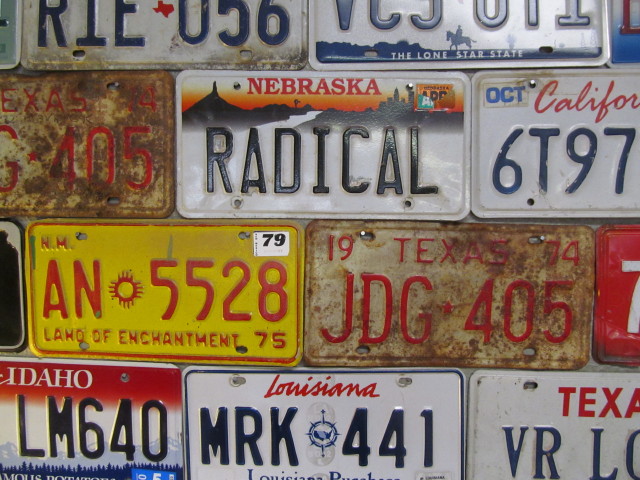 VR Love?  Hmmm.  I still am trying to determine what "VR" stands for.
I embarrassed to admit that I had to google where Prince Edward Island is.  That's a long way away from Texas.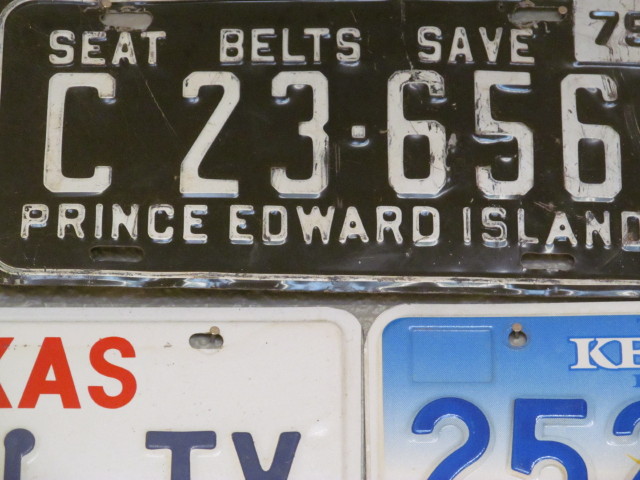 When I asked the owner where he had accumulated such a geographical array of license plates, he said he gets the license plates when people come in to get their vehicles inspected (from moving to this area from out of state or from another country). He didn't mention if he buys them and if so, what he pays for them.
Which led to my next thought:  if someone wanted a license plate accent wall like this one, you might just want to go talk to your local vehicle inspection business.