I posted recently that my husband and I made desks for our home office using reclaimed wood.
I'm surprised how many people responded and recommended that I NOT paint my desk.
I had just received a new shipment of Miss Mustard Seed products, specifically for the purpose of painting my desk, and I was looking forward to trying her milk paint.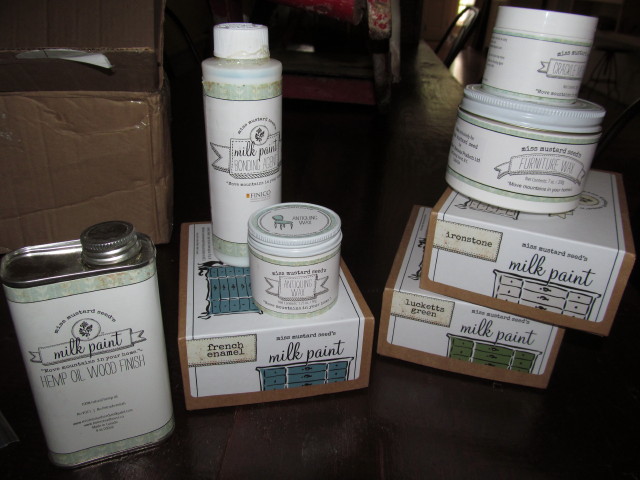 I had to agree that it would have been a shame to hide the beautiful old wood, so I decided that I wouldn't paint it … at least not right now.   My thought is I can always decide to paint it later on if I choose to.
Here's what I did to refinish the table.
I wiped down the table with low lint rags first to get the desk as clean as possible.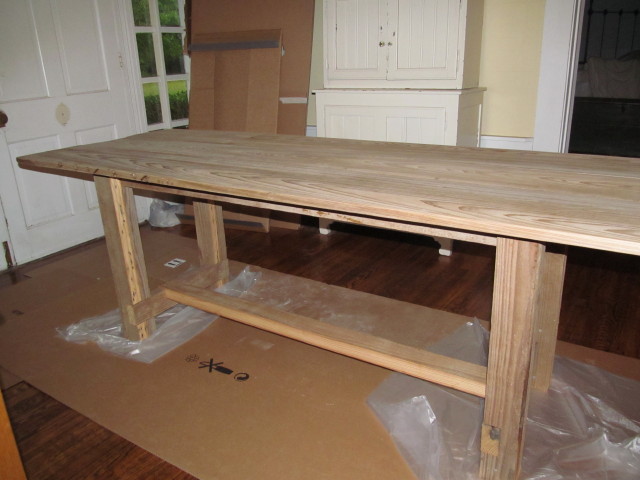 Then, I applied Miss Mustard Seed's hemp oil wood finish to the base of the table.   It added such richness to the old wood.  It was really fun seeing the transformation.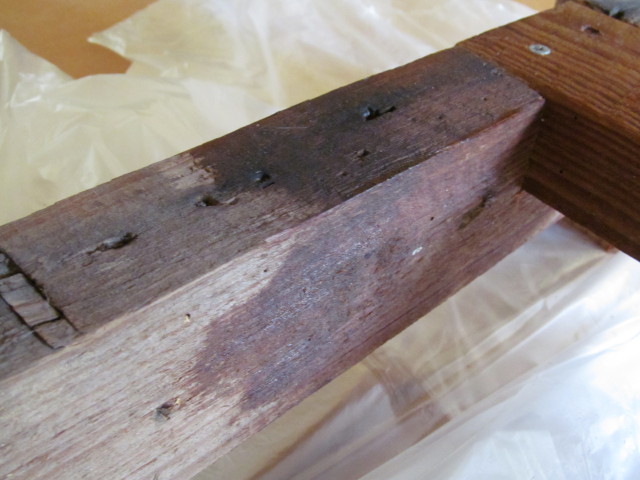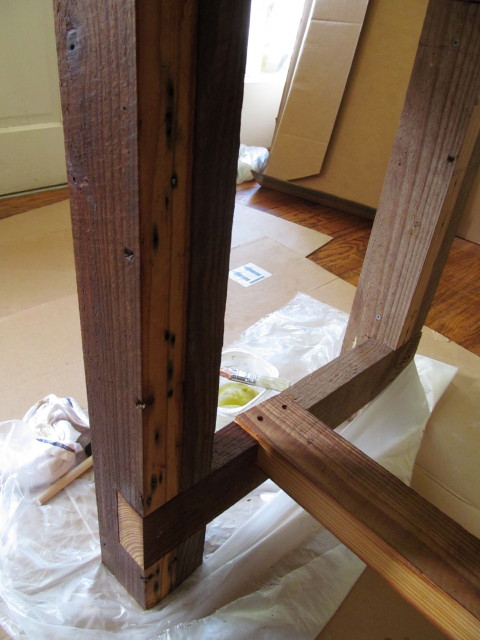 The old wood slurped up the oil.  I barely had enough oil to finish the table base.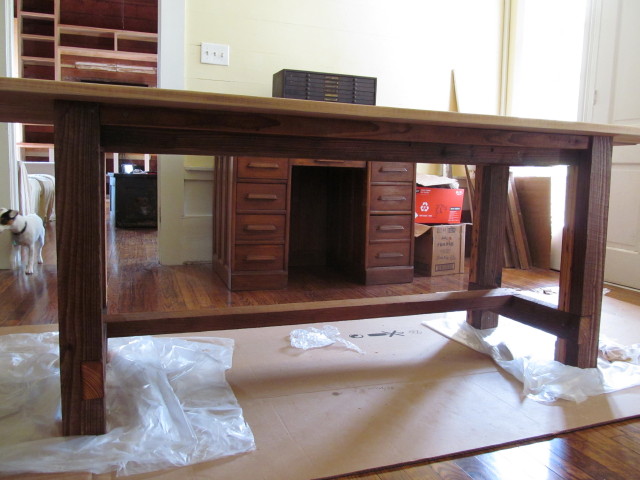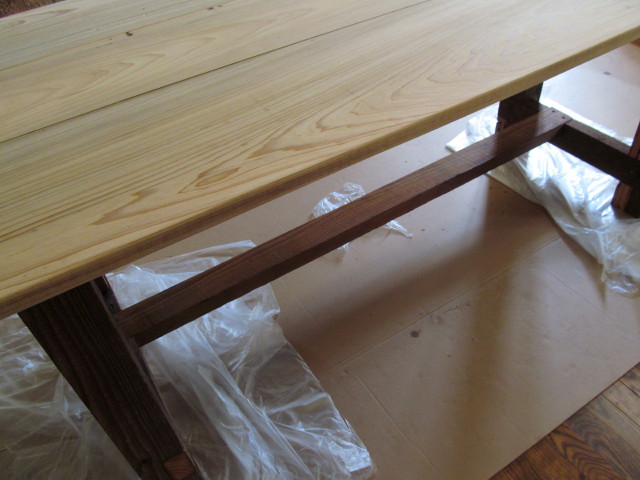 Next, I used Watco Danish Oil, that I bought at Home Depot, in a dark walnut stain, to finish the desk top.
It went on fairly dark, but it was much more subtle after it soaked into the wood really well and dried.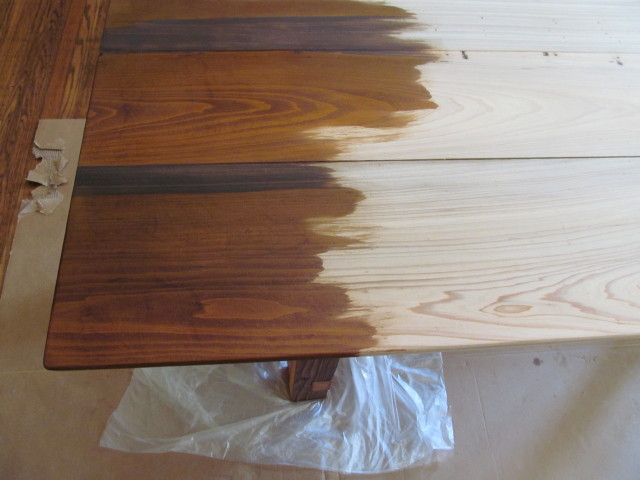 Next, I applied Miss Mustard Seed's furniture wax to the desk top.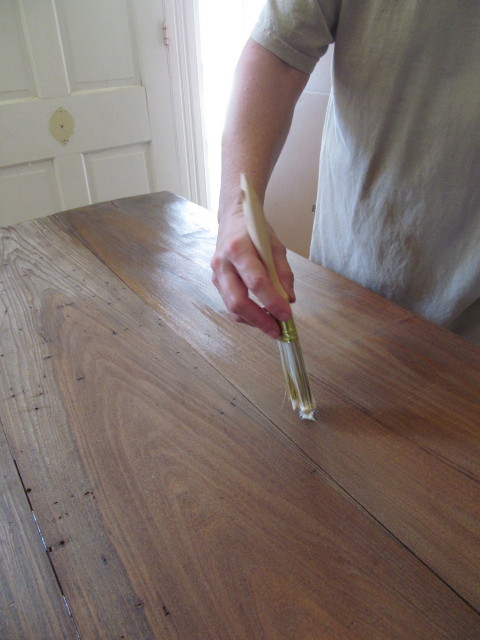 Here's a few shots of the finished desk top after applying the stain and the wax.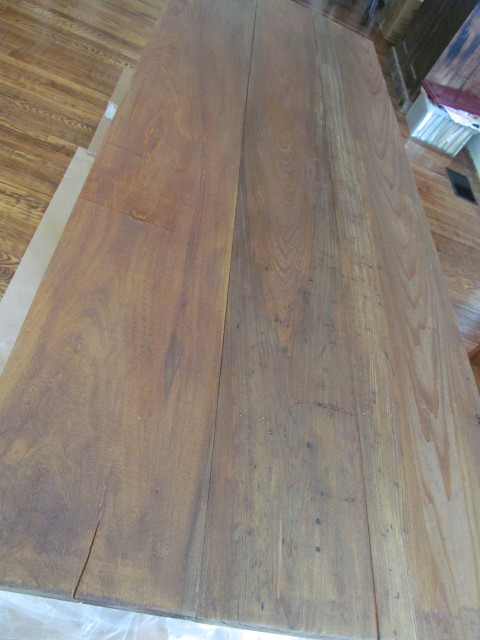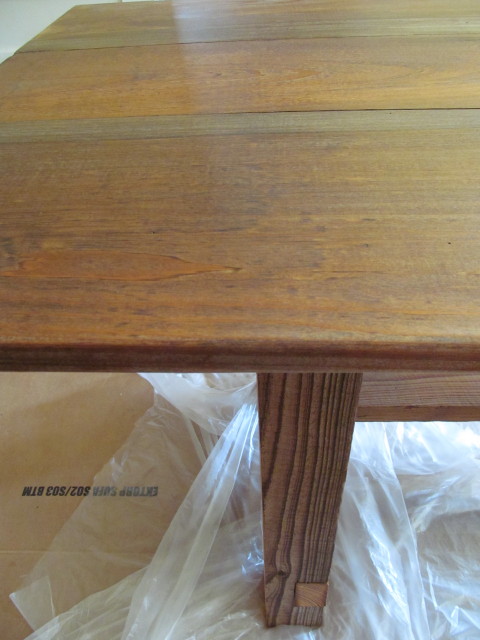 I LOVE the imperfections in the wood.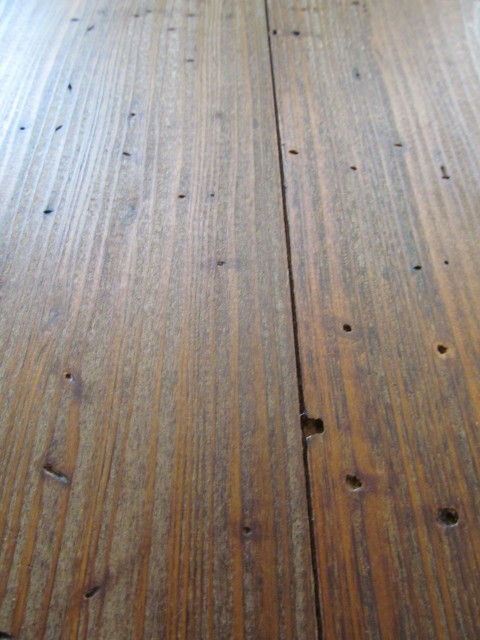 We've been so busy salvaging an old house, but today, we took a day off and made the time to set up my new desk in our office.
So far, I'm pleased with the way the desk turned out.  I'll live with it awhile like this and maybe I'll decide to paint the base one day.  Until then, I'm sure enjoying it.