Today we finished our Trinity salvage project.
This is the house when we first arrived on day one:
Front view from street – Pre demo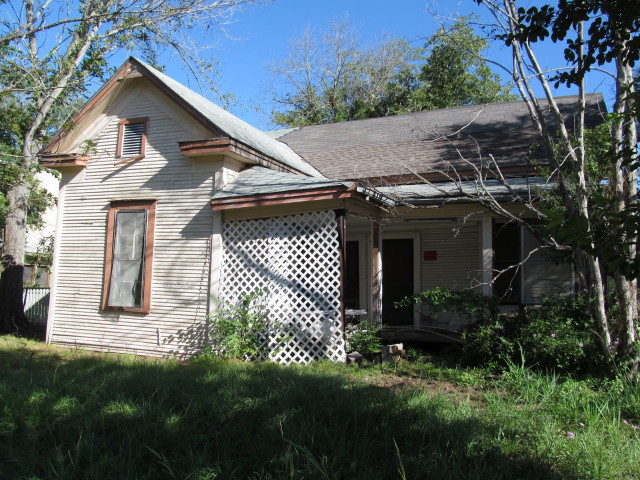 View from side street – Pre demo
All that remains is a concrete slab and two large piles of debris that the owner plans to burn.  The burn piles are rather large, but we estimate that we recovered at least 90% of the lumber in the house.
View from street – post salvage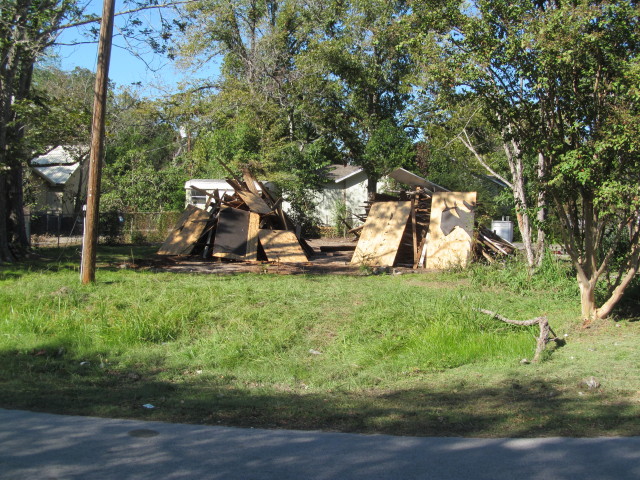 View from side street – post salvage