A week ago tomorrow, we started deconstructing an old home about 70 miles from our home in East Texas.  The owner who hired us told us that the house was built in the 1800's.  He bought it with the intention of fixing it up and renting it.  Unfortunately, the foundation was too far gone and now the City has condemned the house.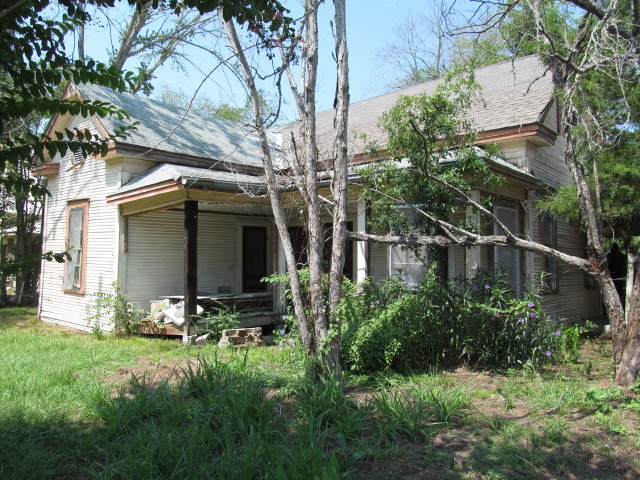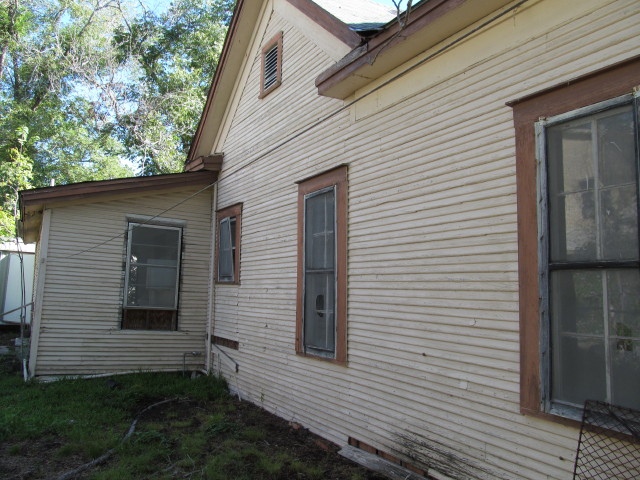 This is the first house we're taking completely down to the ground.  It's already been quite an experience and we're only just a week in.
On the first day, I concentrated on tearing sheetrock off of the walls in one of the small bedrooms.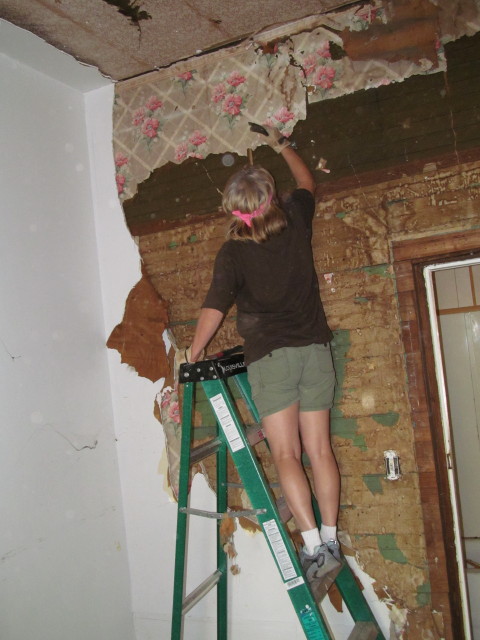 We discovered old green and brown beadboard on the walls and ceilings ….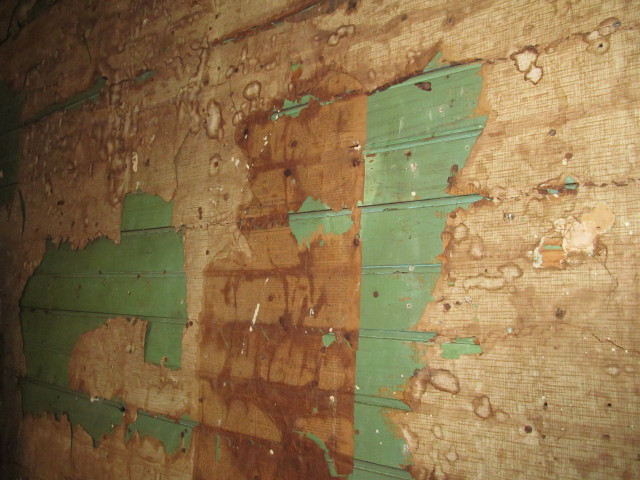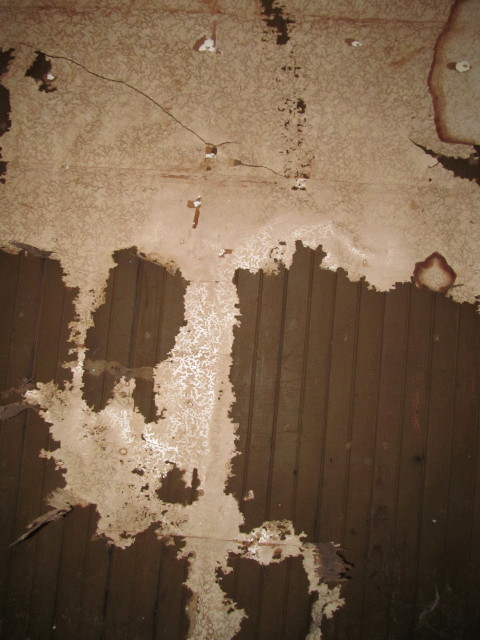 …. white beadboard in the small corner closet …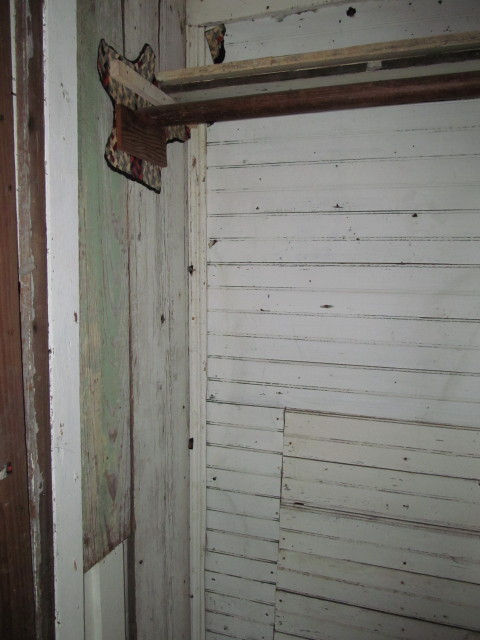 … and lovely old wallpaper.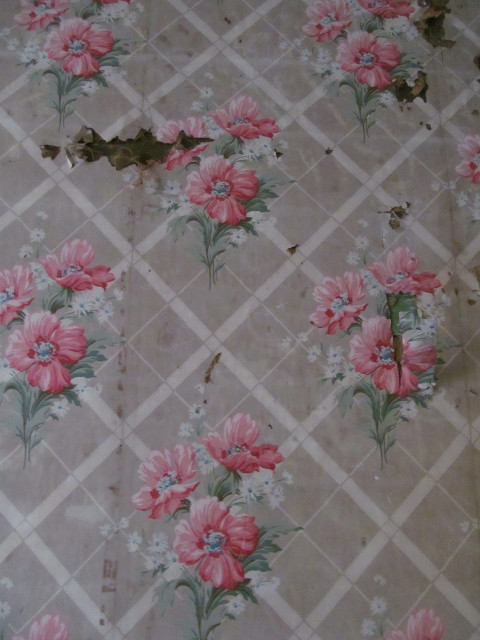 During the following few days, we discovered old newspaper clippings …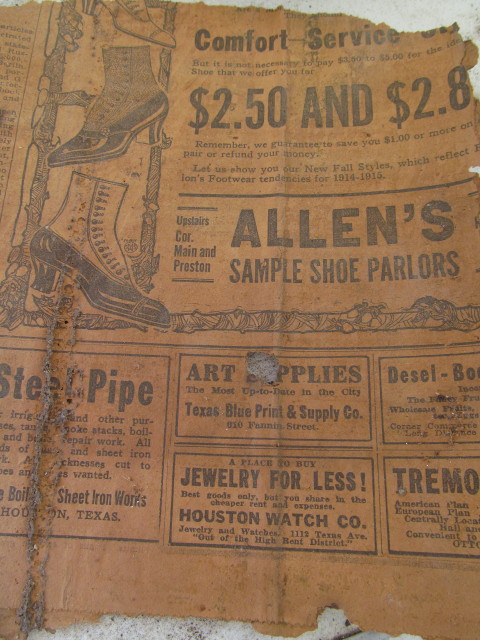 …. one was dated 1914!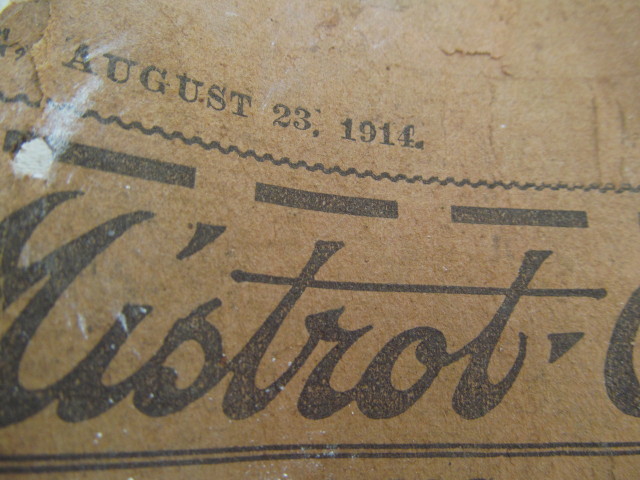 We also found more neat old wallpaper.  I loved this faded blue and green border.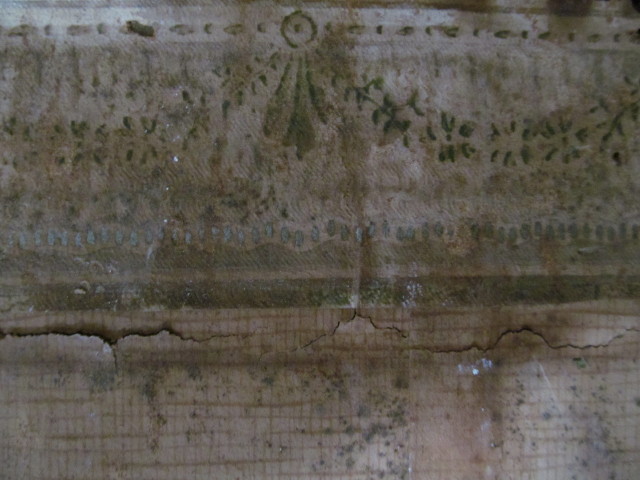 I love dogs so of course this caught my eye.
We also uncovered old beadboard in pristine condition, never painted.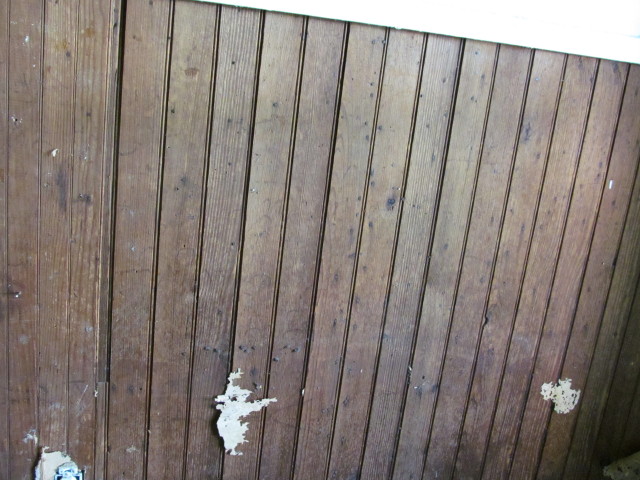 The walls and ceiling in the largest room in the house is completely covered with this beadboard.  This room measures about 25′ x 25′ and the ceilings are 10′ or 12′ tall.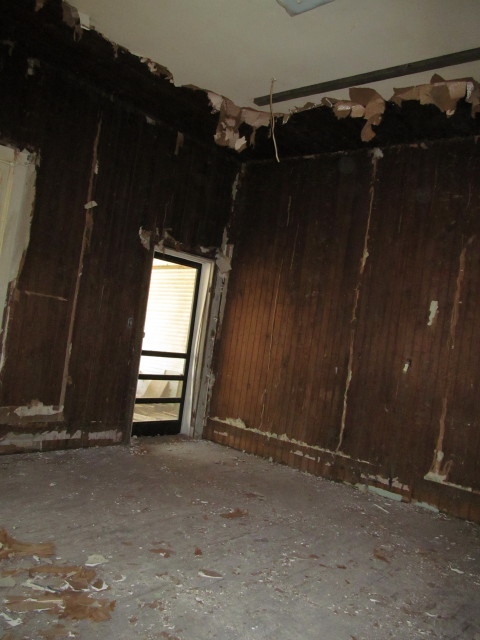 Near the end of the week, Mark and a friend removed tons of old lumber …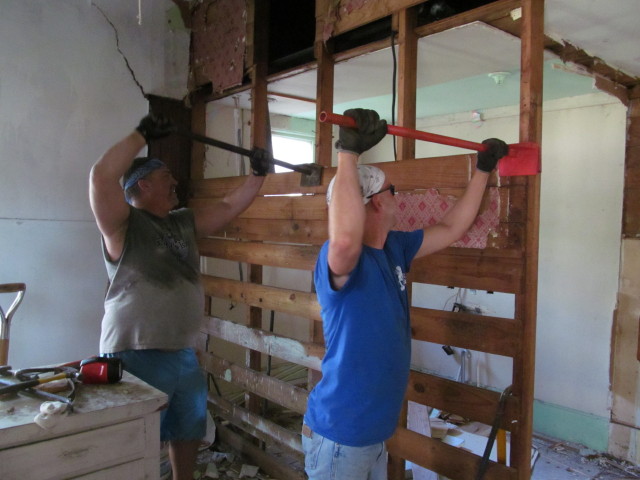 … like rough-sawn boards …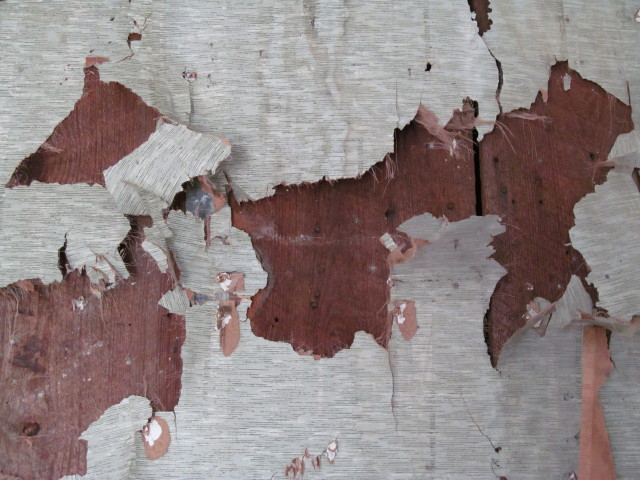 … and tongue-in-groove boards.  Some are 16′ long!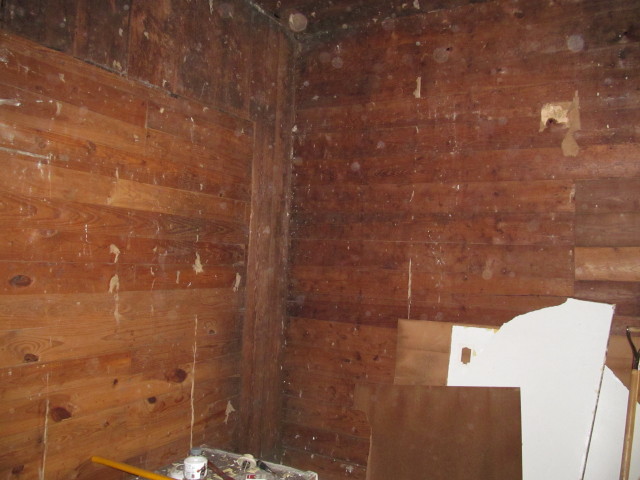 We also removed some neat old cabinets, like this old bathroom cabinet.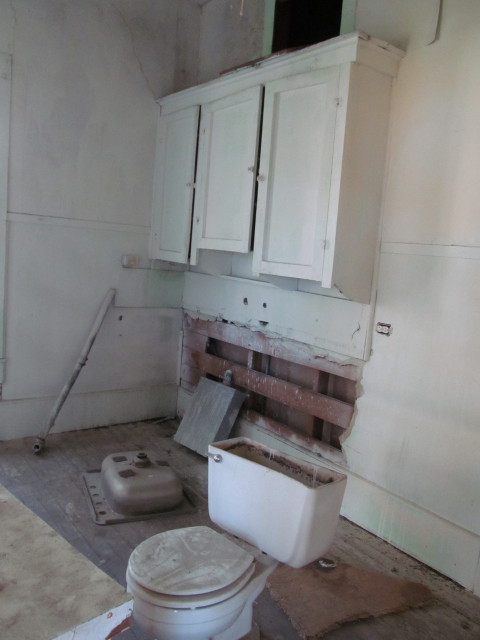 It  hasn't been all good news. We discovered some termite damage.  Fortunately, it was confined to fairly small areas.
Also, it's been filthy work, filthier than I thought possible.  About 2 inches of old soot rained down when we removed the ceiling in the old kitchen and dining room.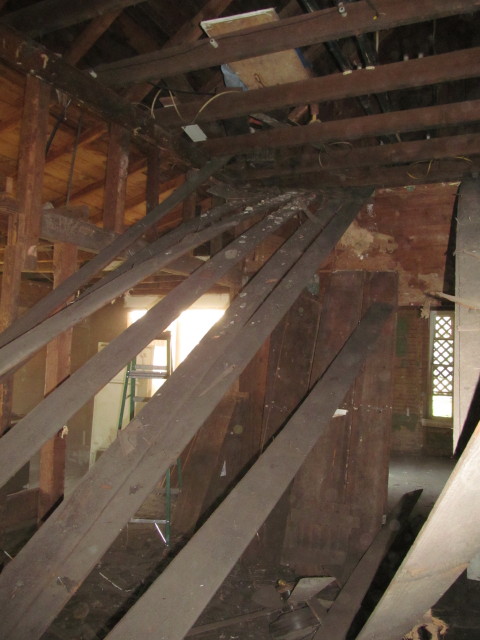 At the end of the day, I was not a pretty sight.  This photo was taken after I wiped my face several times with a wet cloth.  Believe it or not, I looked worse before this photo was taken.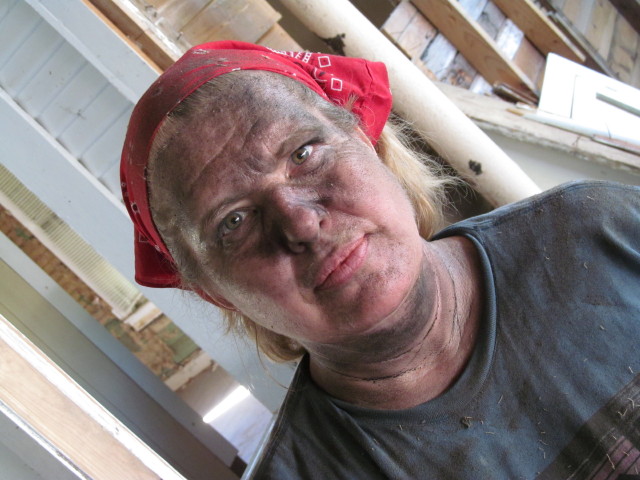 Starting tomorrow, it's more of the same:  removing more sheetrock and lumber from walls.   I'll share more photos soon!