We knew when we bought our house that we would take down and toss in the garbage horrible, cheap acoustical ceilings. They were incredibly ugly styrofoam squares that fit together like a puzzle, and they were in almost in every room, including the kitchen.
Because our home was built in the mid-1800's, we decided to install a vintage-style tin ceiling.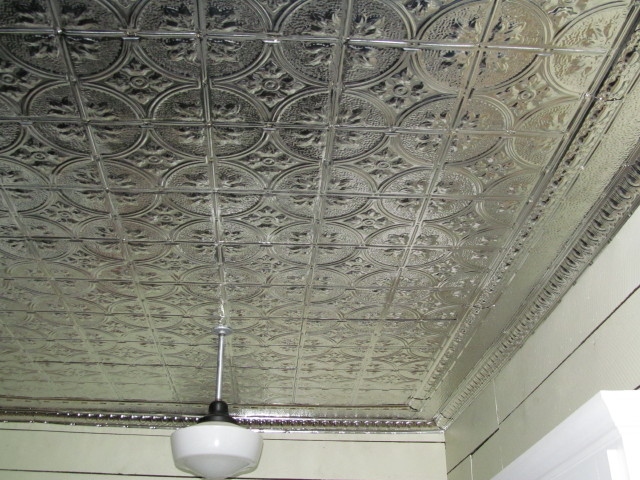 Why The Acoustical Ceilings Were There In the First Place
We removed them in the living room, laundry room, and home office within a few weeks of closing.  We quickly came to the realization that while they were no doubt ugly, they did fulfill a purpose:  they were preventing attic grime and blown-in insulation particles from drifting through the gaps in the ceiling boards.
For this reason, we decided to leave the acoustical ceiling up in the kitchen for as long as possible.  We didn't want grime and insulation in our food, for sure!
Heads Up!  They Are Coming Down.
When we started demolishing for the kitchen remodel, the acoustical ceiling squares finally came down.  Despite all the grime, I was so happy to see them finally thrown away.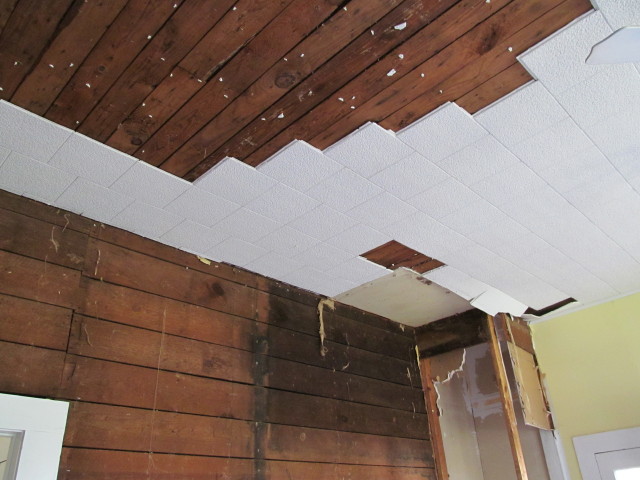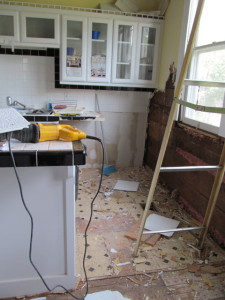 (I improvised with a rake.  It proved to be a handy tool.  Our ceilings are 11′ tall, and I'm scared of heights.  That reason aside, I didn't have to move a ladder around the room every 30 seconds.)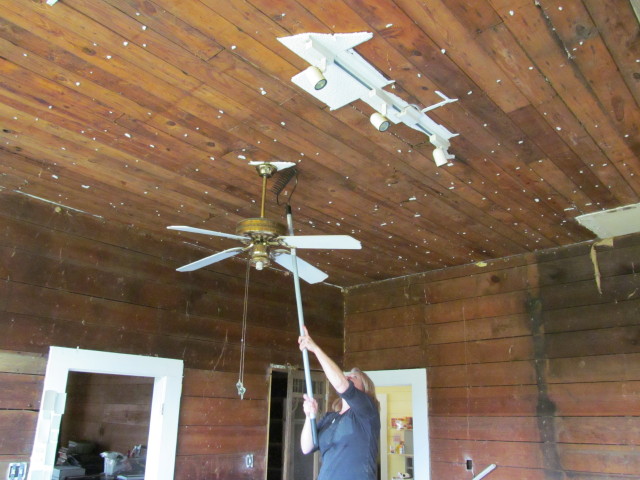 Anyway, down the ceilings did come, and we lived with bare ceilings (and an ugly track light and ceiling fan) for months while we focused on remodeling the kitchen and other projects.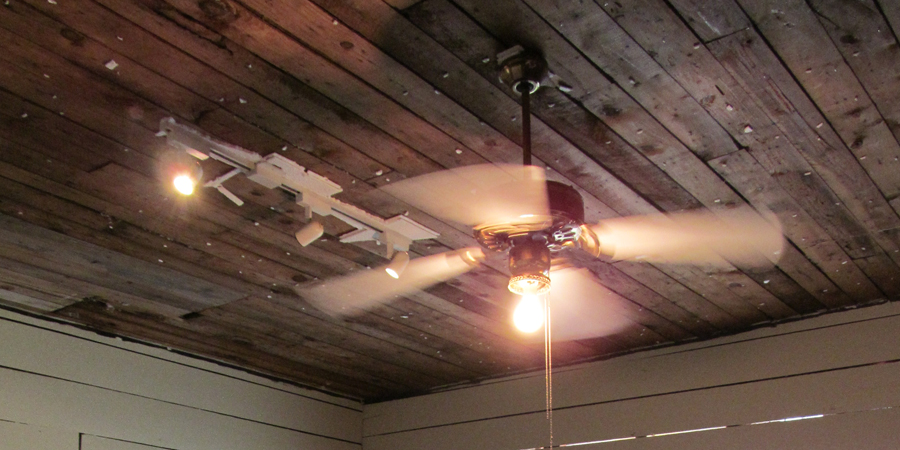 Installing the Tins
We decided to install tin ceilings we bought from The Tin Man.
It was a little overwhelming because neither of us had ever installed ceiling tins, and we certainly didn't want to screw up and ruin expensive tin.  With help of a friend, instructions, and the layout plan we got from The Tin Man, we took the plunge.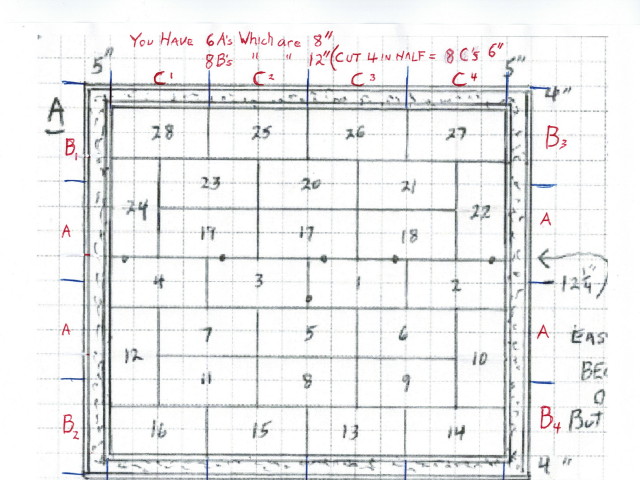 The scariest part (to me) was just getting started and stapling up the first 2′ x 4′ tin ….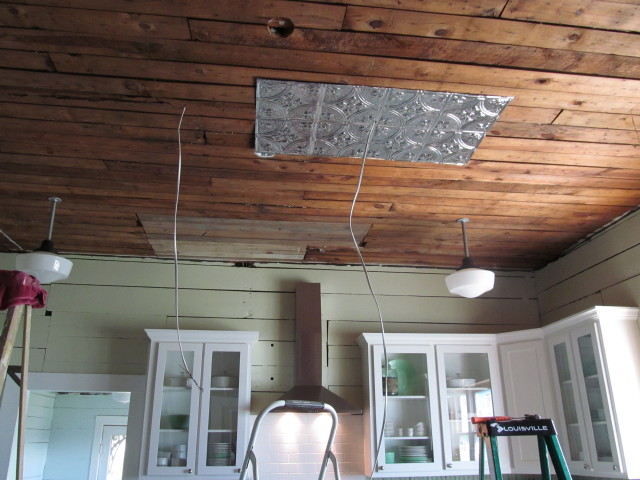 … because the rest of them just fall in place after that.  (Well, they don't FALL in place, but you know what I mean.)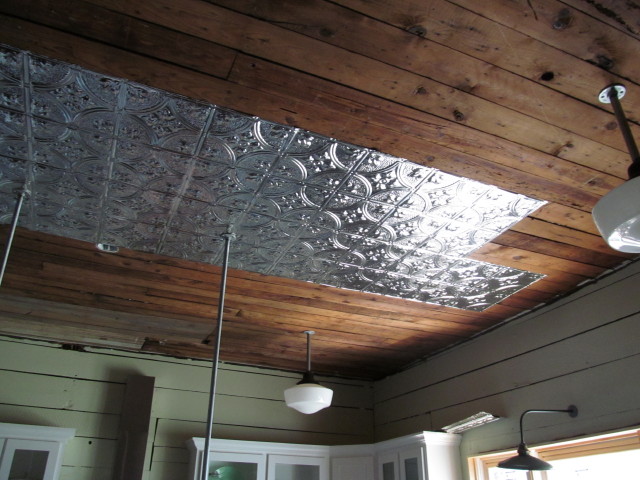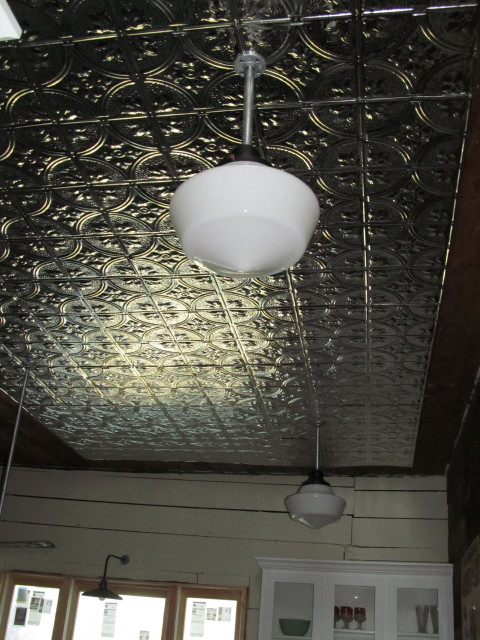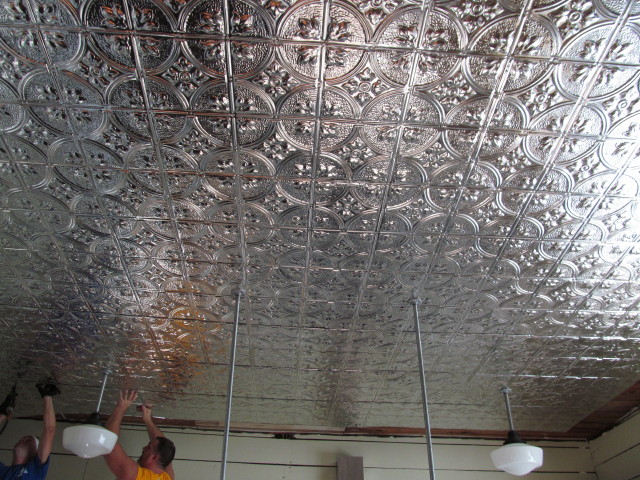 Once the 2′ x 4′ ceiling tins were installed, it was time to install the filler in the gap …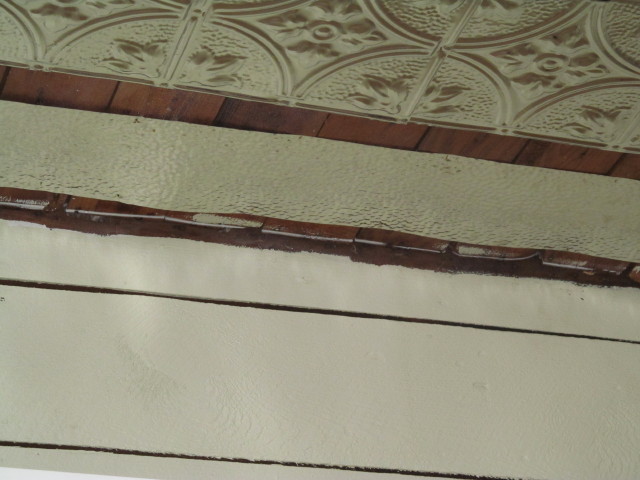 … then the molded filler and then the cornice.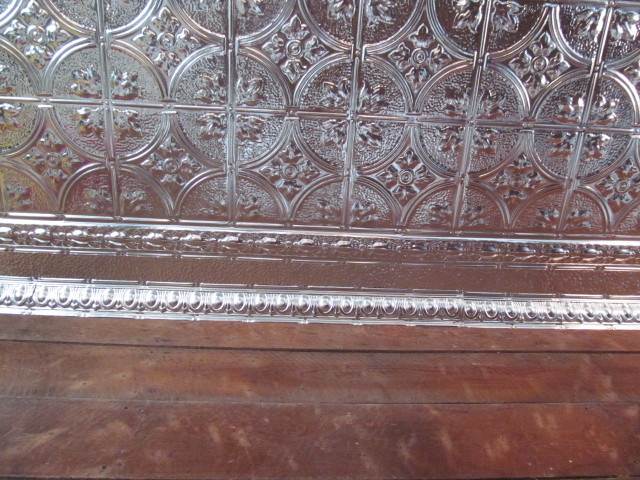 The Finish Revealed
We are just delighted with the results.  All we need to do at this point is seal the seams, and we'll do that another day.