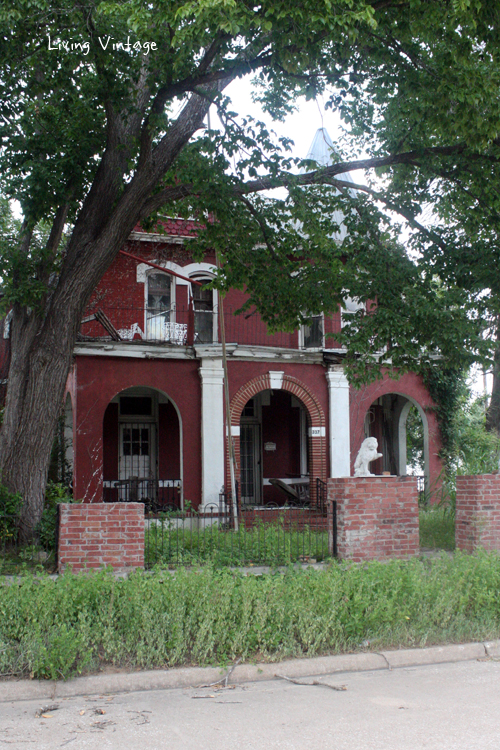 We spotted this abandoned house on the way back home from a quick delivery trip to Johnson City.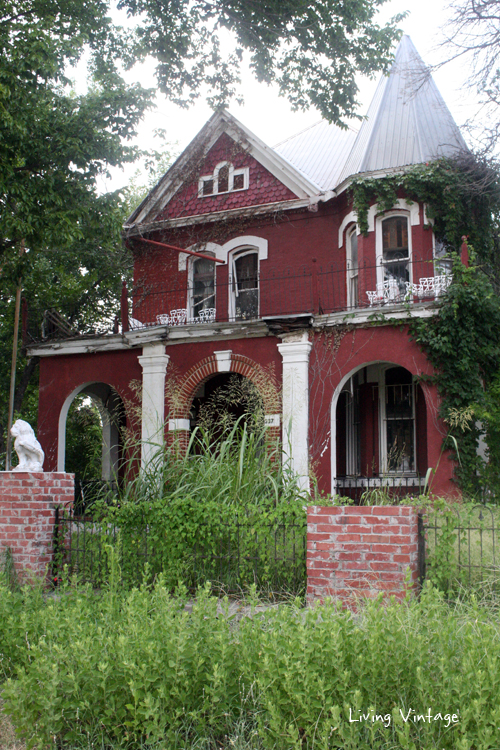 I glimpsed the house as we drove through Rockdale. We made the block to check it out.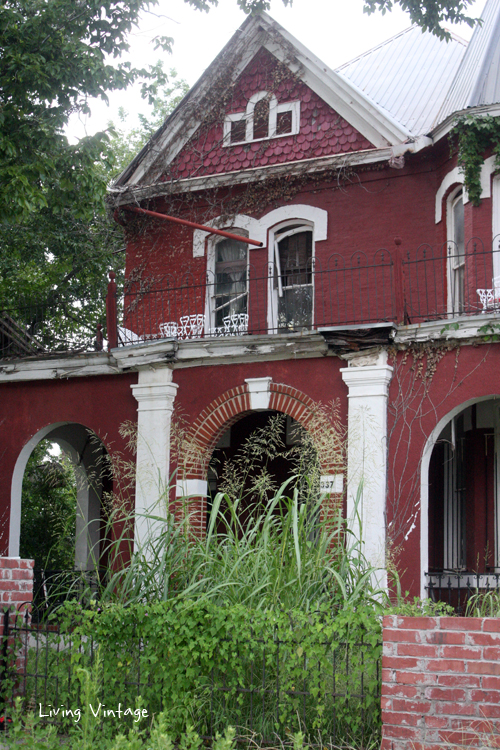 As I always seem to do, I wondered why anyone would let such a beautiful house fall into disrepair.    Perhaps a job loss, illness, a death in the family . . . all plausible explanations.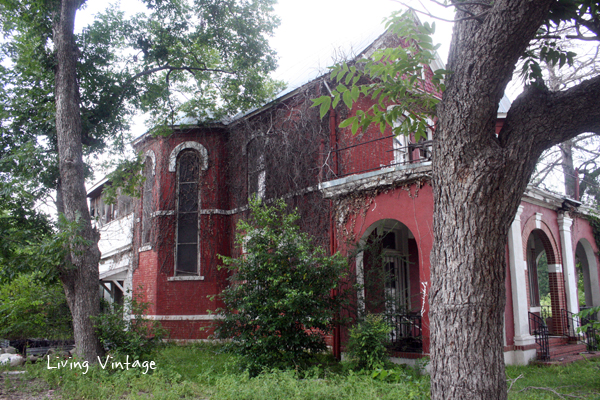 Maybe its massive size contributed to the decision.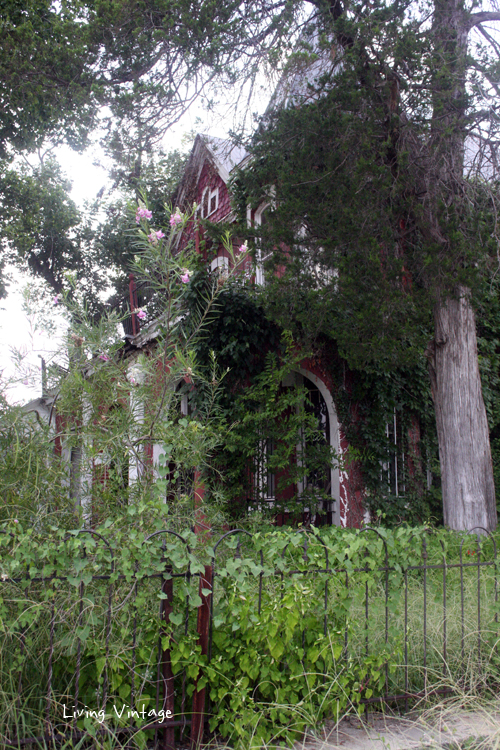 The old house sits on a large lot that is almost completely overgrown with vines and weeds.
No great surprise there – I've rarely seen an abandoned house with a well-kept yard.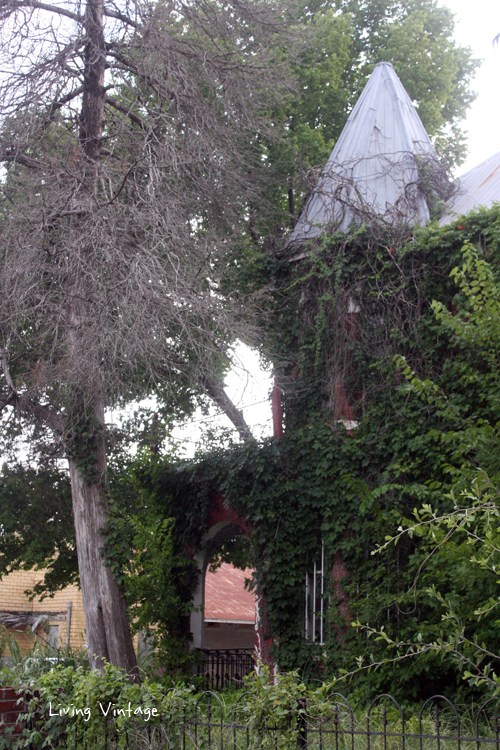 In some places, the brick was barely visible.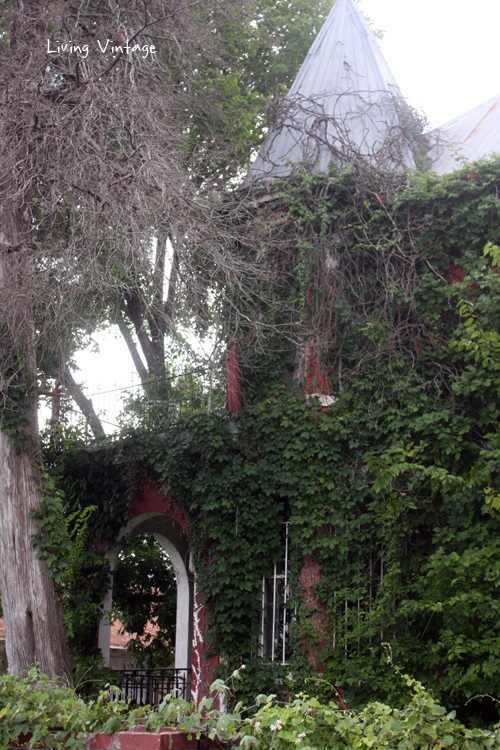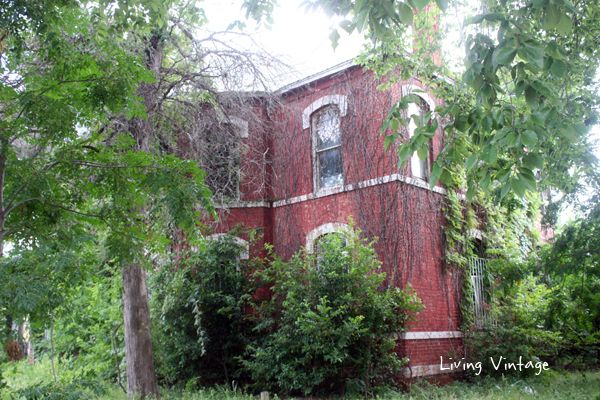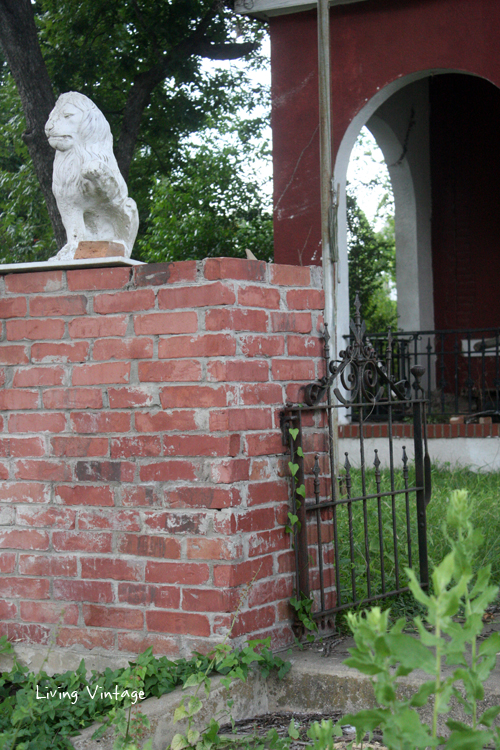 Still, there was so much beauty to behold.  This wrought iron gate caught my eye.
Maybe you might know someone in Texas who might like to save this old gem?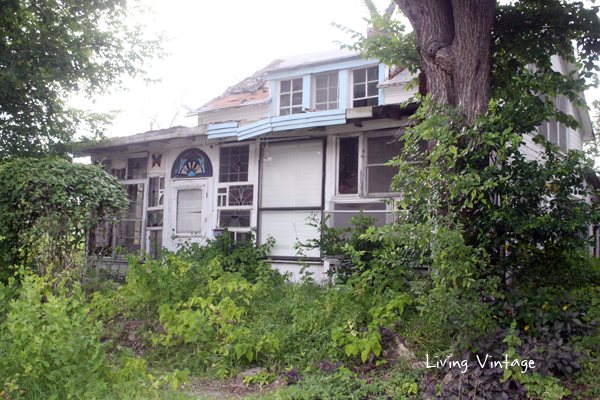 As we were driving away, we spotted this little house next door, also abandoned.
It was poorly constructed, but had a patchwork collection of stained glass windows at the front of the house.