I could not be more delighted to tell you that we found a new home for Scraps.  Our friend, Shannon, was visiting from Portland and she fell in love almost immediately with Scraps.
Her family had been looking for a dog to join their family after the death of their beloved dog two years ago.    They had tried to adopt another dog from a shelter near their home, but had to return him when the dog could not be dissuaded from trying to kill their cats.
While she was visiting us she told us, without hesitation, that she'd adopt Scraps and fly him home to Portland IF he was good around cats.
We suspected that he would not care one lick about cats, being Mr. Laid Back, but of course, we immediately had him evaluated.  Mark took him by the Nacogodoches animal rescue one day and reported that Scraps had curiously stuck his head into a box of kittens, and while they hissed and fussed, Scraps backed off and started sniffing elsewhere.
Since then, we took him to the vet where he was evaluated.  While there, the adult cat in residence was more interested in Scraps than Scraps was in her.
Oh, and speaking of the vet visit, Scraps was diagnosed with two types of intestinal worms, and he's heartworm positive.  All of the above ailments are curable, but not without significant expense.  This news did not dissuade Shannon from wanting to adopt Scraps.  (She's an angel!)
Before Shannon left, she wanted to give him a bath.  He was a little scared of the hose and the hissing sound it made, but once he got used to that, he did just fine!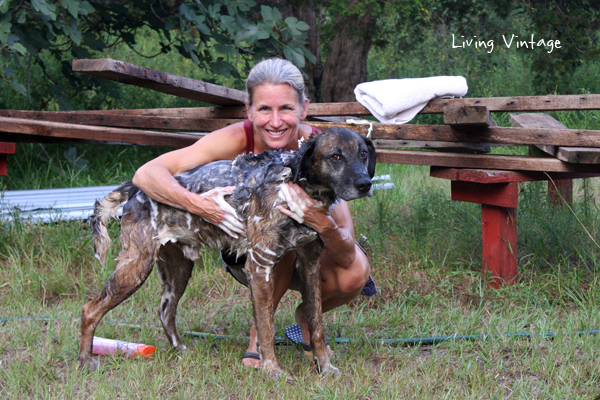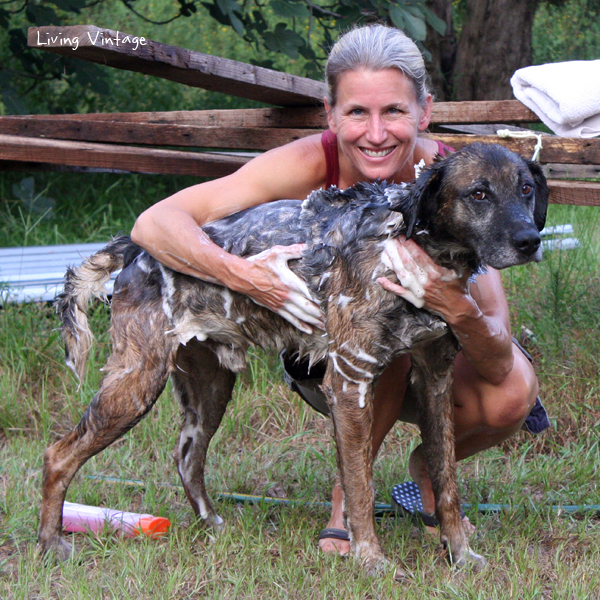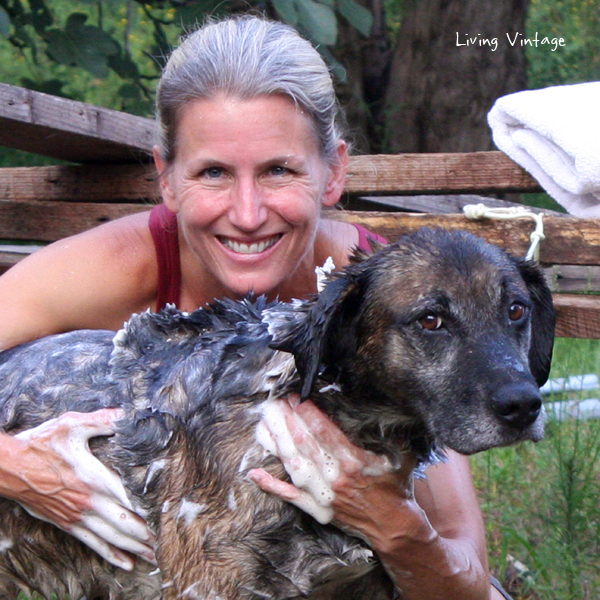 Shannon is supposed to fly Scraps to Portland in the next several days.  It will be sad to see him go — he really is such a good dog!   But, I know in my heart that he's going to a a wonderful home where he will be loved and cared for the rest of his days.   Indeed, Shannon plans to make Scraps an inside dog with his own cushy bed, plus he will have his own little boy to play with!  Can you just imagine Scraps' delight?
For now, I wanted to share with you a few photos of how much better Scraps looks now that he's been well-fed every day and gotten some love and attention.
He made a bed right outside of our bedroom window where he slept peacefully.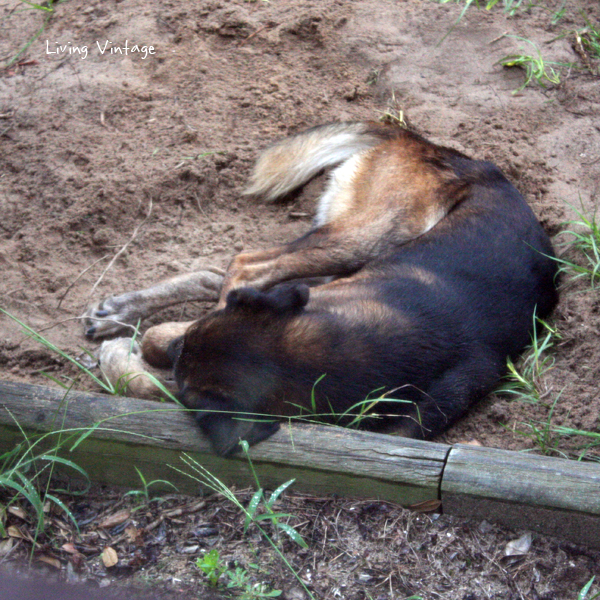 We gave him plenty of affection — easy to do when you're getting so much in return.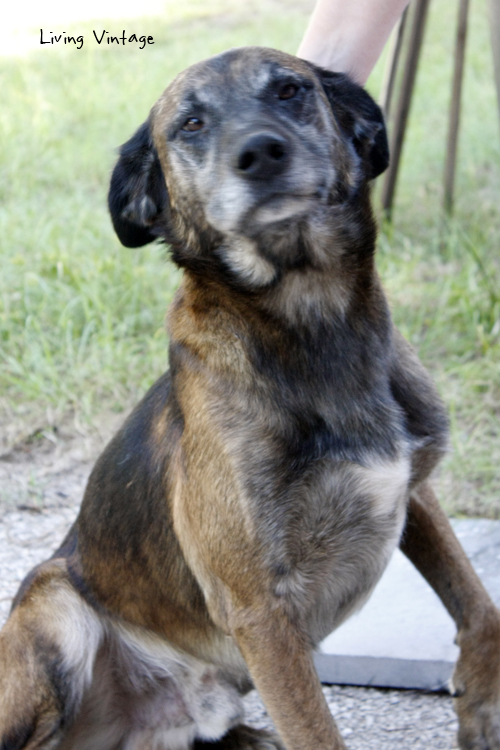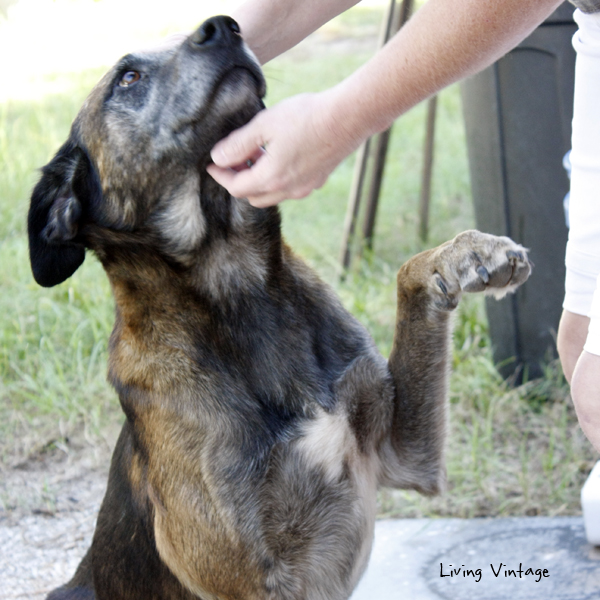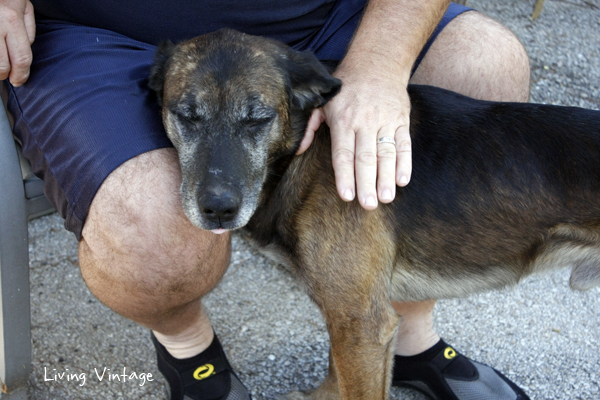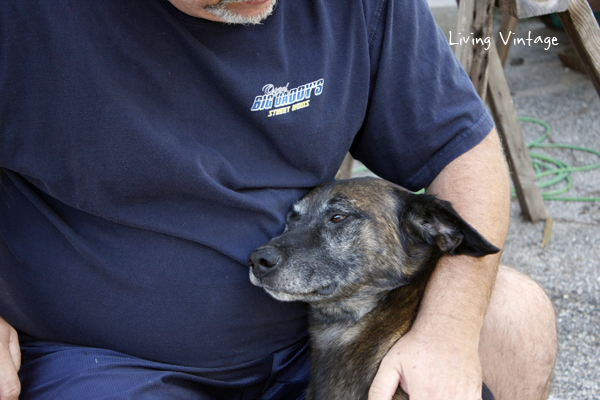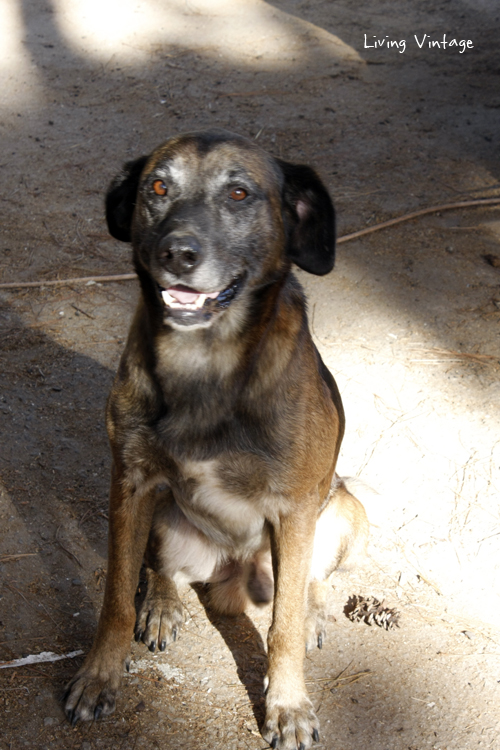 I couldn't have asked for a happier ending.