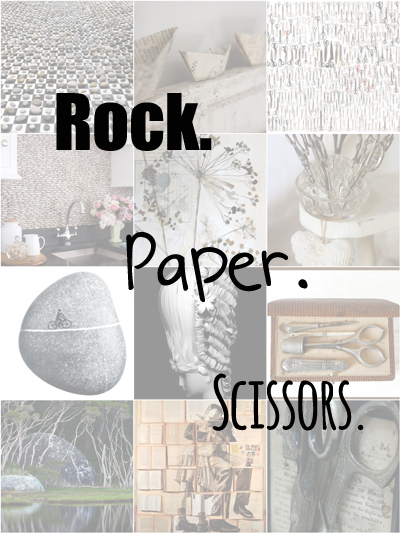 I thought it would be fun to reinvent the old game called:  Rock. Paper.  Scissors.
I came up with this idea after seeing photos of rocks, paper, and scissors that I thought were extra special.

65,536 stones used in Mark Wallinger's art exhibition.
A pretty pebble backsplash
planetary rock
art created with old books
an enviable collection of scissors
 scissors displayed in a flower frog
antique French silver scissors and other sewing tools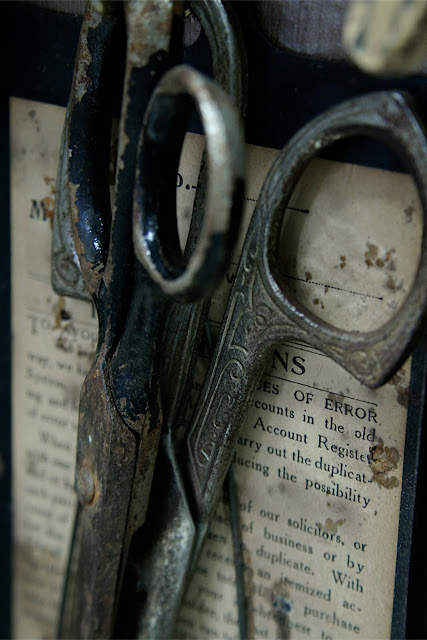 a scissors close-up
 Let me know what you think of this new series!