If your answer is "yes", I learned something really cool today about Pinterest that you may want to know about.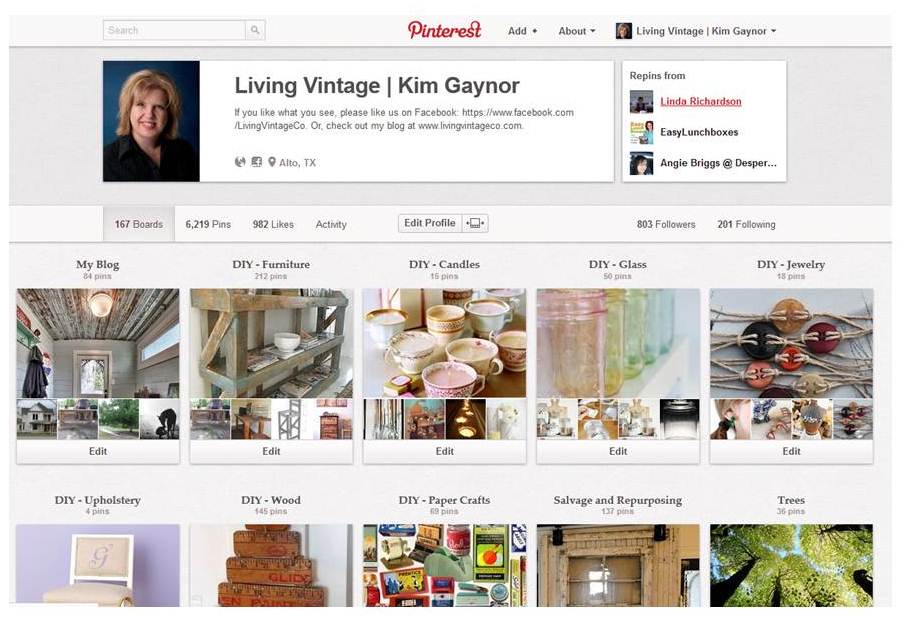 Turns out that I can see what others are pinning from my blog.
Why is this important?
Well, I can see what others are liking, and it does my heart good to "see" that others like what I do.  It's the "good job" pat on the back that makes me want to keep writing and sharing.
It also helps me to fine tune what I blog about.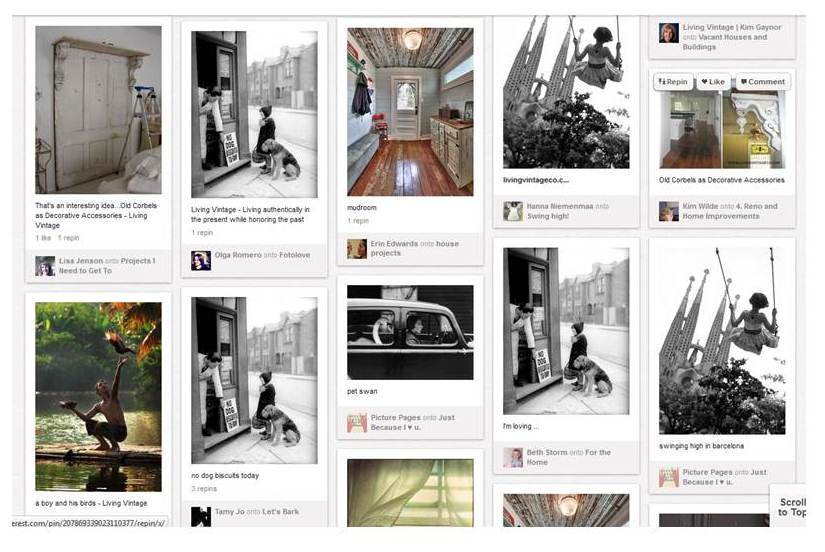 Here's the "how to".  It's really easy.
Just type into your browser: http://pinterest.com/source/xxxxxxxxx.com/.
Replace the "xxxxxxxxx" with your your website URL.   For example, mine is http://pinterest.com/source/livingvintageco.com/.
By the way, note that I didn't include the "www." before my website name.   Also, change the ".com" to ".net" or whatever your website specifies.
Go ahead, try it for your website or blog.
Pretty cool, huh.
Thanks to the very funny and talented Amy at the blog, Into Vintage for sharing this tip.