I have to show you the jewelry tree that Mark built for me using old doorknobs and an old porch post we salvaged from one of the old houses we dismantled in Jacksonville.   (The porch posts supported the old carport.)
I knew one of them was destined to become a jewelry tree when I spotted this inspirational idea on Pinterest.
The first thing I did after buying several orphaned, old knobs at an antique store was clean the old porch post.
Then, Mark made a wooden stand for the post since it needed to sturdily stand upright.
After that was done, we drilled multiple holes in the porch column.   We staggered the holes so that my necklaces would hang freely.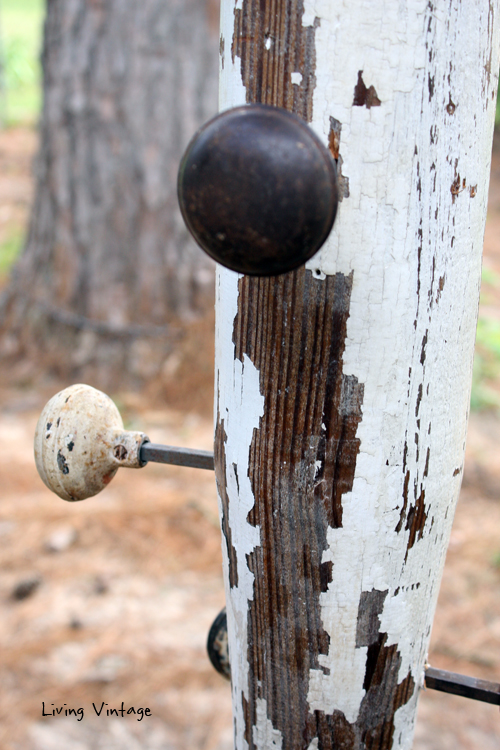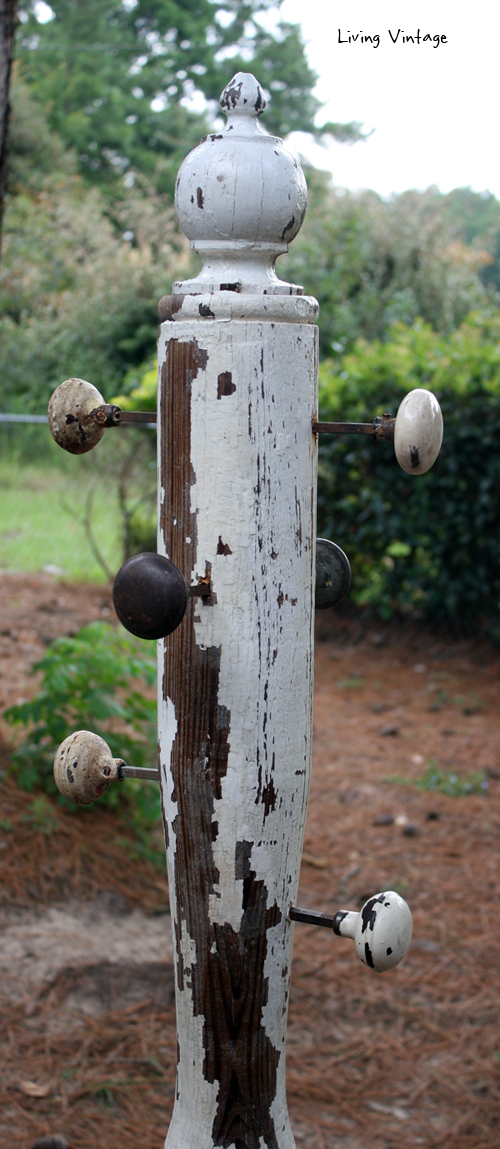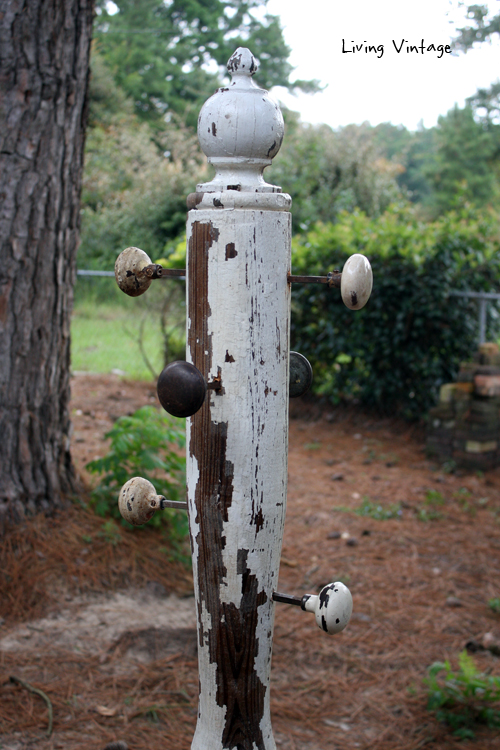 Also, we chose a drill bit that was slightly smaller than the doorknob hardware.     After the holes were drilled, we gently forced the knob hardware into the holes.    It was such a snug fit, we didn't even have to glue them.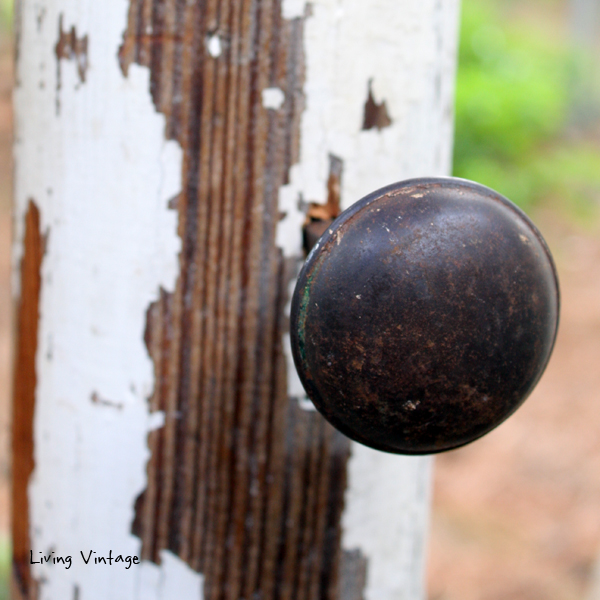 Next, I had an old round finial that I thought would look pretty on top of the post so that was nailed to the top of the post.
After that, I liberally painted oil-based polyurethane to the entire jewelry tree and allowed it to dry throughly.
We brought it into the house the next day, and I had fun arranging my jewelry on it.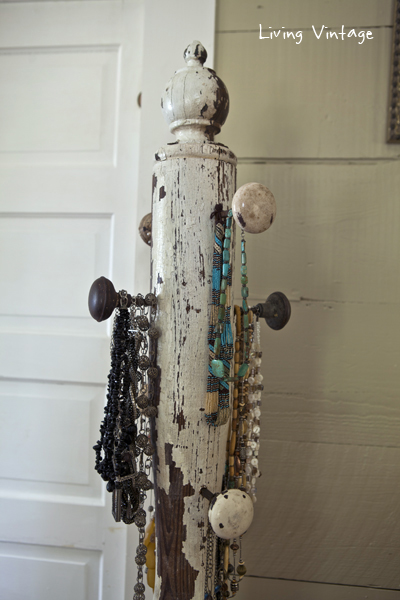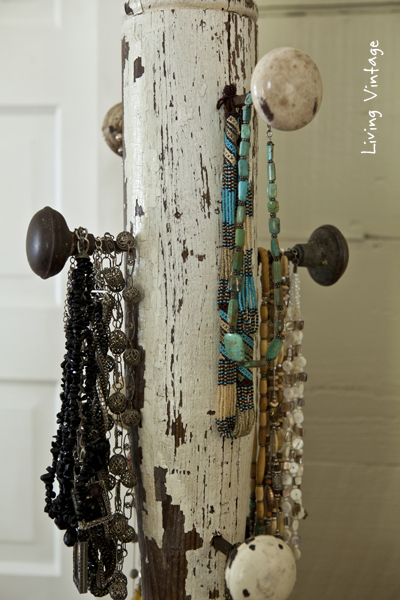 I'm delighted how it turned out!